We've seen a lot of eating halls in Bangkok over the past several years, but OPEN HOUSE is turning that concept up a notch—going full lifestyle mode. Instead of focusing on food alone, OPEN HOUSE is best thought of as a "co-living" space. It's a place that houses all kinds of different venues, from bookstores and shops to bars and restaurants.
Thanks to some incredible work by Tokyo-based Klein Dytham Architecture, the building has one of the chicest interiors you'll see, with a wide, open layout that encourages movement and relaxation. The design has a functional purpose as well. It makes OPEN HOUSE a collective place where the office crowd mixes with foodies, or crafters and art students collide and collaborate, and book worms and film students debate famous fiction. It's a place where lifestyles are meant to blend together.
You can also get pretty much everything you need in one place. Pick up some artisanal food and crack open your favorite book, all without leaving the complex. Need all the amenities of a co-working space? You got it. Want a break? Head over to the Embassy Diplomat Screens to catch a flick.
For restaurants, you are looking at a pretty stacked line-up as well. Check out some of the names below: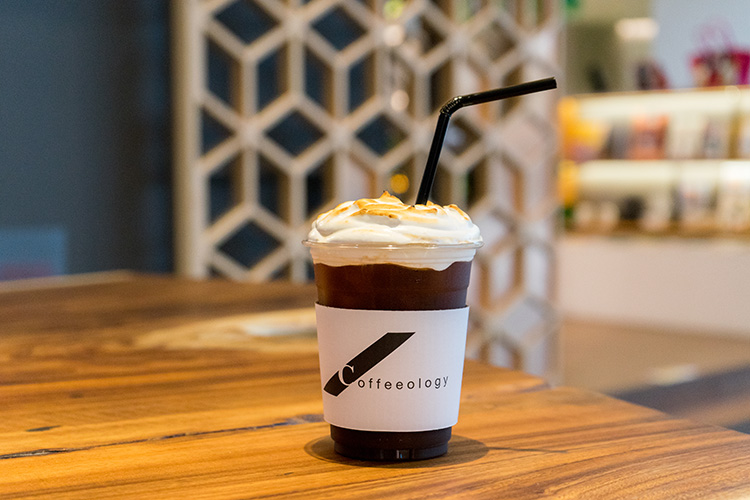 Coffeeology (088-870-0021),
The local coffee brand sources fresh beans from its own farm out of town to produce drinks with complex, rich flavors. Here, they combine local cultivation methods with some modern tech to create roasting profiles all their own.
Lady Nara (02-160-5637)
This charming Thai cafe first earned its reputation in 2003 for stellar boat noodles (which it still has), but has since branched out to a range of tasty a la carte options—mostly Thai classics with a bit of a twist.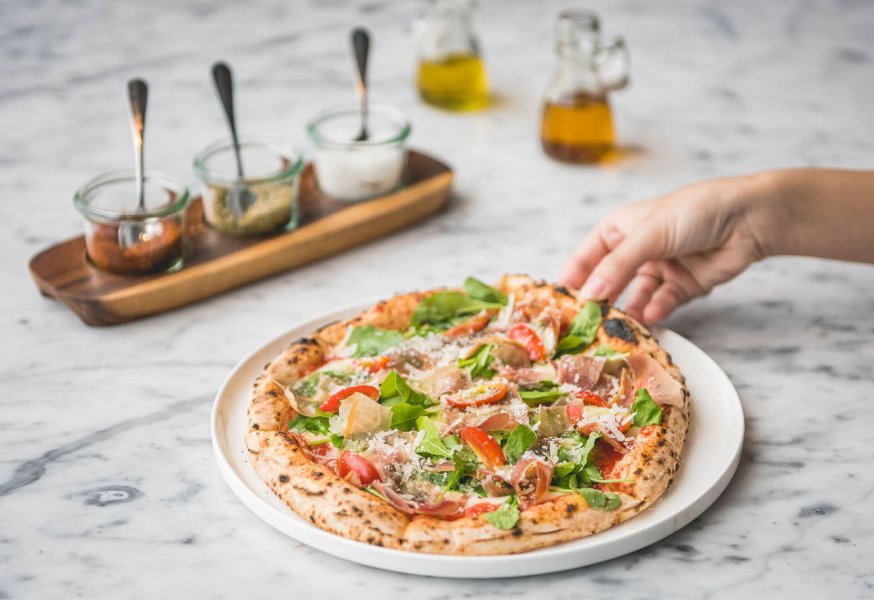 Peppina (02-160-5677)
If you've ever actually dined in Naples and missed the experience, Peppina Central Embassy is here to fill that void. Sitting in a prime location in the heart of Bangkok, the restaurant boasts a polished atmosphere with its dark woods and marble tables. As for the food, the brand's in-house pizza chef, Raffaele Micco, is an expert at crafting those authentic Neapolitan-style pizzas—which are considered by many to be the gold standard by which pizzas are judged.
BonChon (02-160-5676)
Turning a profit in the restaurant business is hard. If you want to do it the easy way, open a BonChon. The Korean fried chicken chain is basically a license to print money these days. Streams of diners queue for the 20 minutes double-fried chicken with juicy meat and crunchy skin but devoid of grease and fat. They have a bunch of flavors, too, like soy garlic, hot, and chic barbecue. It's one of the fastest-growing chains in the city. It's patented double-fry method takes as long as 20 minutes to transforming the skin into a paper-thin, crackly and almost transparent crust.
Broccoli Revolution (02-160-5788)
Plant-based food at this bright, double-decker bistro is top notch. The quinoa burger may be the most famous dish, although our personal indulgence is the cauliflower tempura in hot sauce. That and the smoothie bowls.
Easy Buddy (089-455-5424)
A specialist in the ultimate comfort food, pad kaprow. Here, you'll find all kinds of variation on the ubiquitous dish, but often with elevated ingredients that turn things up a notch.
Kay's Boutique Café (088-870-0021)
Be prepared to indulge in a chill and relaxing white-themed all-day breakfast café. Its signature Ultimate French Toast brûlée captured the attention of locals, travelers, and even New Yorkers when they launched a pop-up café in SoHo. Pair this with the Queen of Benny, a creamy poached egg perched atop a buttered English muffin and held together by smoked salmon and rich hollandaise.
Muteki by Mugendai (02-160-5734)
The sister restaurant to Thonglor's endlessly praised Mugendai is similarly sushi-oriented. Yet its modern cafe-style decor and creative menu mark it out as something quite different, where the team can exercise their creativity. The tabloid newspaper-style menu is packed with hundreds of dishes, from maki to sashimi, tempura and lots of agemono (deep-fried sets) and don (rice). One dish that ranks highly is the engawa lavadon (seared halibut fin and mayonnaise truffle oil on a bed of rice).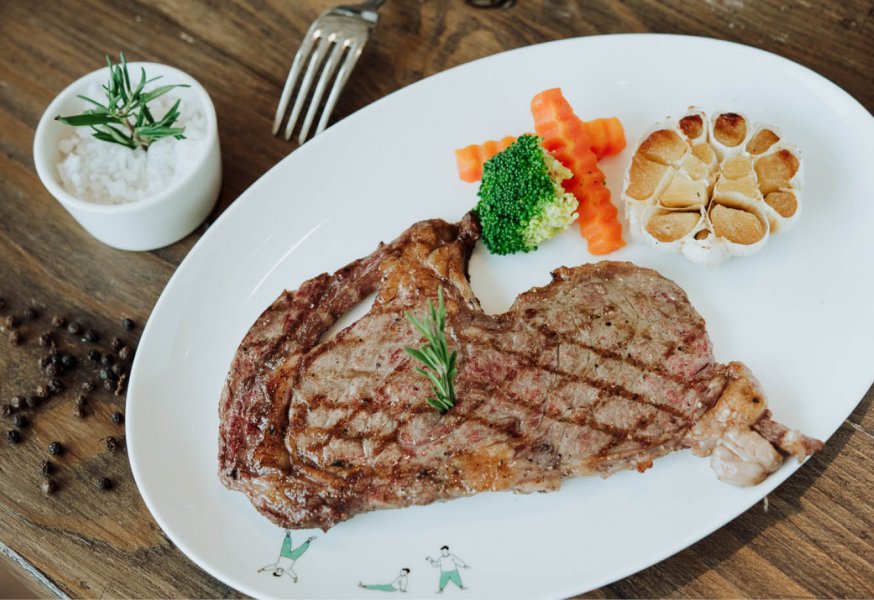 The Meat Bar (094-726-7777)
A steakhouse from the folks at Water Library Group that uses a "pick and grill format". You choose your selection of meat from behind a glass pane and watch the chefs char it up to your satisfaction. They import high-end meats from around the world (20 types of steak in total!)
The Raw Bar (02-160-5704)
As the name suggests, it serves up mostly raw food menu, focused mainly on seafood, ably supported by a stylish nautical-inspired décor. On top of the wide selection of fresh oysters (from B185), the food is focused on raw dishes from all over, like carpaccio (thinly sliced raw meat), tartarki (thinly sliced and seared raw meat) and ceviche (Spanish-style sashimi salad with citrus dressing).
ATM Tea Bar (065-546-0654)
It's not a place to get cash. Here, ATM stands for "A Tea Moment". They specialize in all different manner of bubble tea, served from a vending machine-like counter that helps to speed things along.
Paris Mikki (088-870-0021)
After nearly a decade training at the hallowed patisserie grounds of Angelina and Laduree, pastry chef Carol Boosaba opened this little white and blue cafe in Asoke—and now it has a location in Central Embassy. Sticking largely to French tradition, she bakes her cakes and pastries in limited supplies, using seasonal ingredients.
The Casks (098-351-4515)
A proper beerhouse to help unwind after work, get some tutoring done or just chit chat with friends. The open-air eating deck helps to set the after-work vibe nicely. There are tons of different labels on tap.
Sponsored by: