OneSiam, the name for Siam Paragon, Siam Discovery and Siam Center as a single unit, are all transforming this holiday season into a maze of Christmas-themed art and light displays. Each one seems to mimic the aesthetics of the separate malls themselves. Let's not beat around the bush, here, these are specifically designed to be great IG fodder, and from the looks of things that plan will work out very well.
The stairs outside Parc Paragon have been fitted with a long tunnel filled with Christmas lights and statues of elves under a theme of "Magical Tales" meant to make the space look like a winter wonderland of sorts. This is accompanied by a massive illuminated Christmas tree-slash-castle in the center of Parc Paragon and, just inside, installations by Dior featuring a bunch of blue flamingos rummaging around a makeshift pond.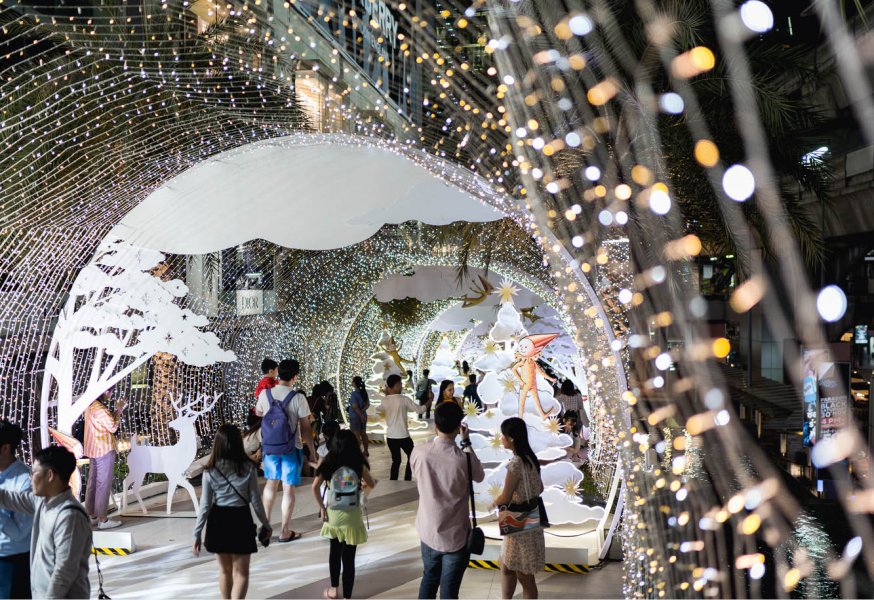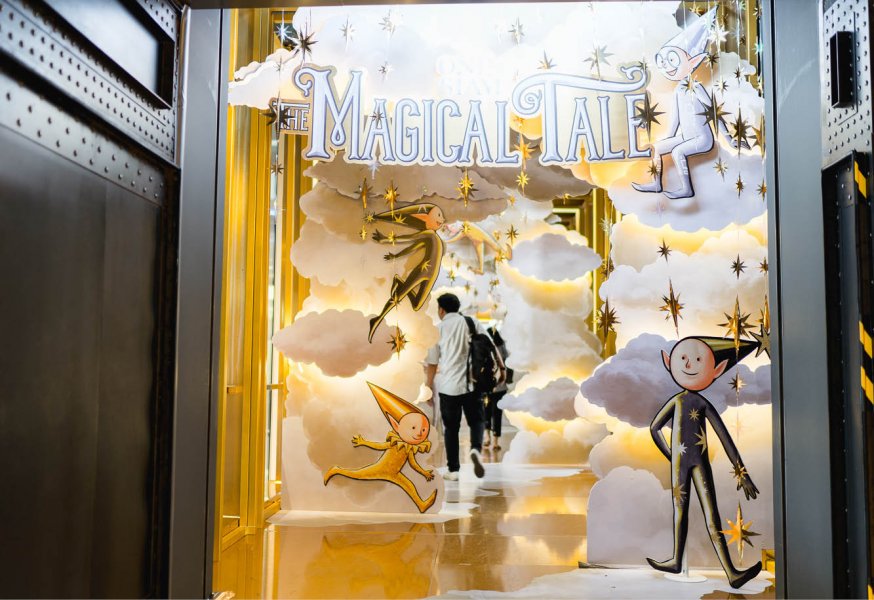 Siam Center is going for a more futuristic, cyberpunk kind of feel with a fluorescent pink Christmas tree at the main entrance that's made out of illuminated pyramids stacked on top of each other. Inside, near the entrance of Victoria's Secret and some other spots around the space, you'll find sculptures made out of large striped spheres wrapped in neon lights. Not really sure what they are, but they look damn cool.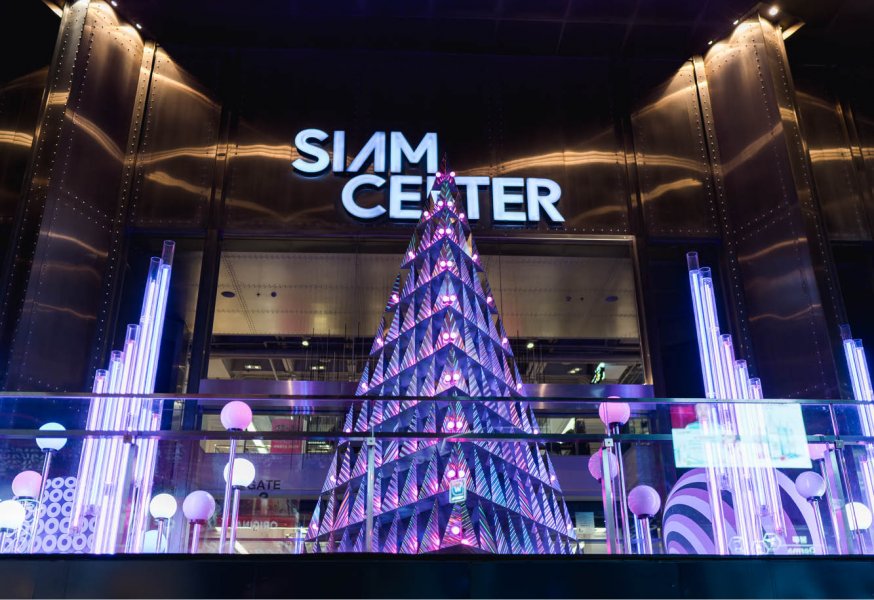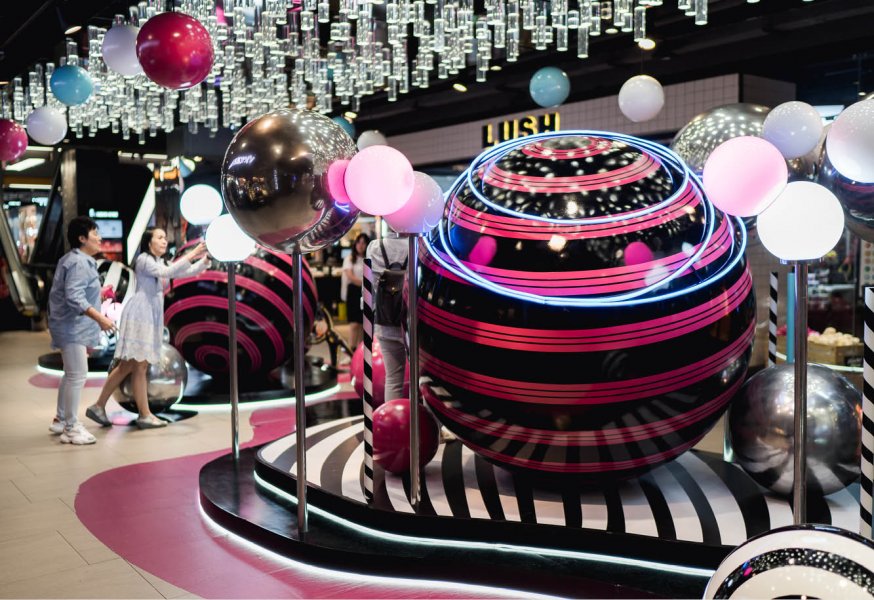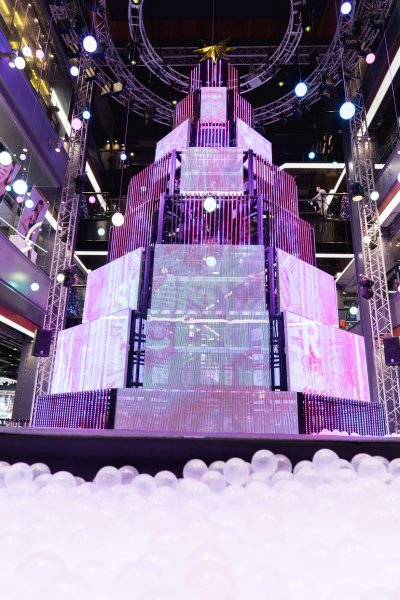 Siam Discovery is getting in on the action too with its own Christmas tree, this time made of hundreds of small windmills attached to tiny generators.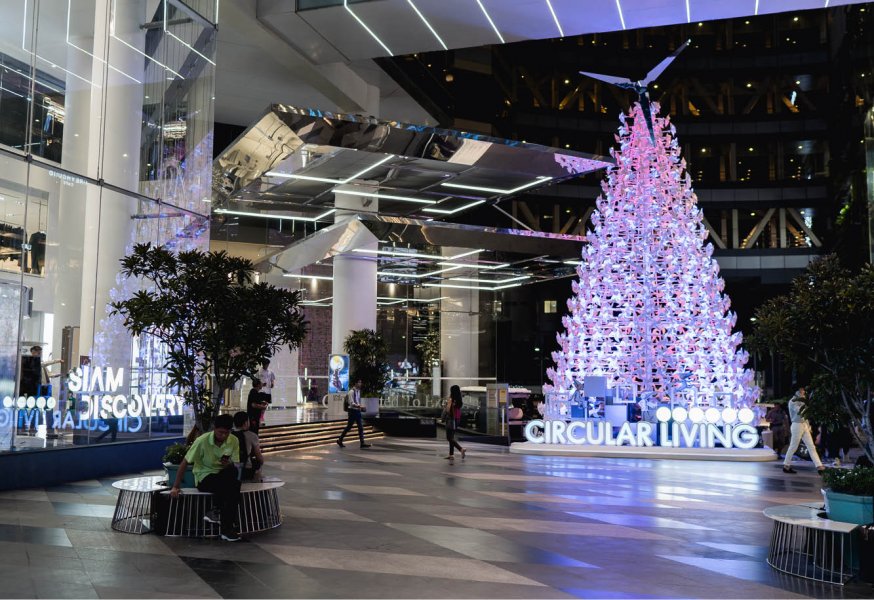 Black Saturday
This is also, as you might have guessed, the time of year when shopping promotions go through the roof. Siam Paragon is no different right now, but to celebrate their 14th anniversary they are really pulling out all the stops.
This Saturday, Nov 30, you can score some of the biggest discounts of the year—dubbed "Black Saturday"—with upwards of 50% off select items. For the first time ever, people who spend B10,000 will get a B5,000 Siam Gift Card to spend anywhere at the shopping complex.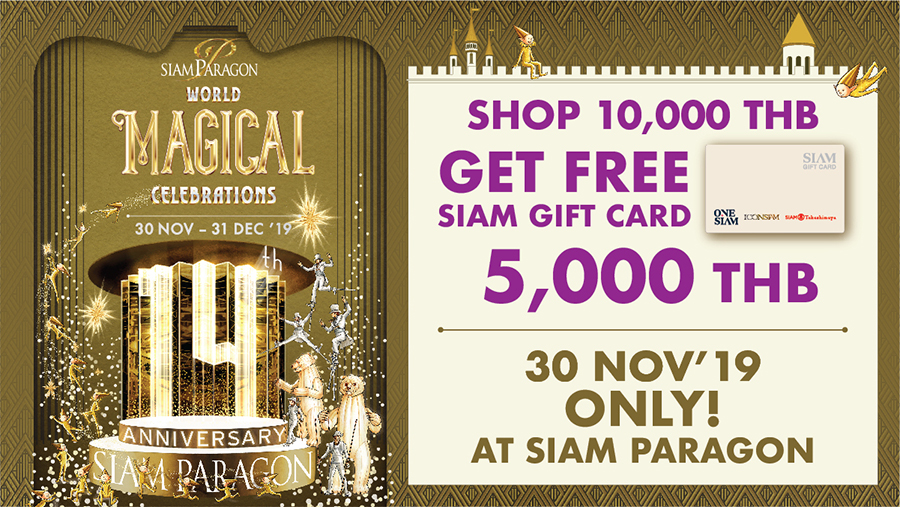 ---
More Year-End Highlights (by OneSiam)
Siam Paragon
Royal Project Gastronomy Festival (Dec 5-31, 2019) – 37 food vendors and restaurants from across Siam Paragon make dishes using special ingredients from the Royal Projects.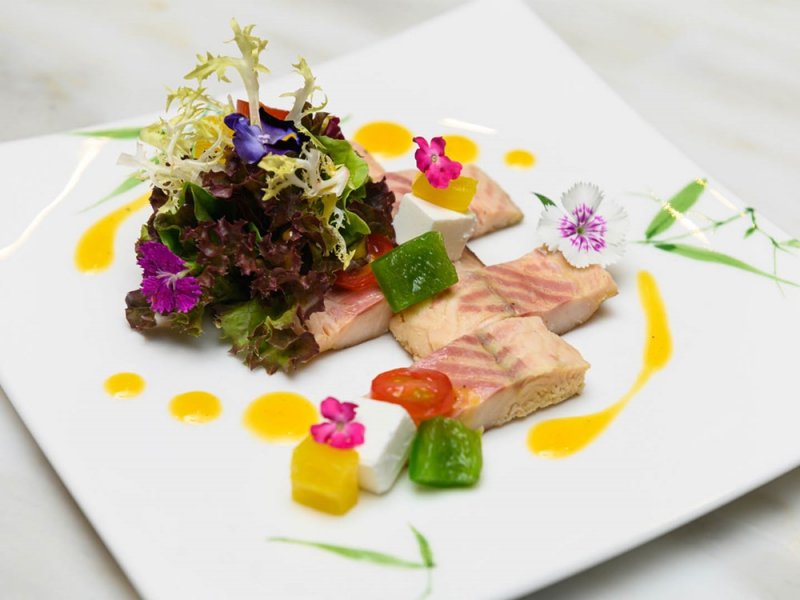 World Magical Entertainment (Dec 6-31, 2019)
World Balloon Carnival (Dec 6-10, 2019) – Acclaimed French balloon troupe Plasticiens Volants bring their gigantic balloon creations to Siam Paragon.
Magical Christmas Celebration (Today onwards) – Dior Christmas tree is on display alongside a gift wrapping service.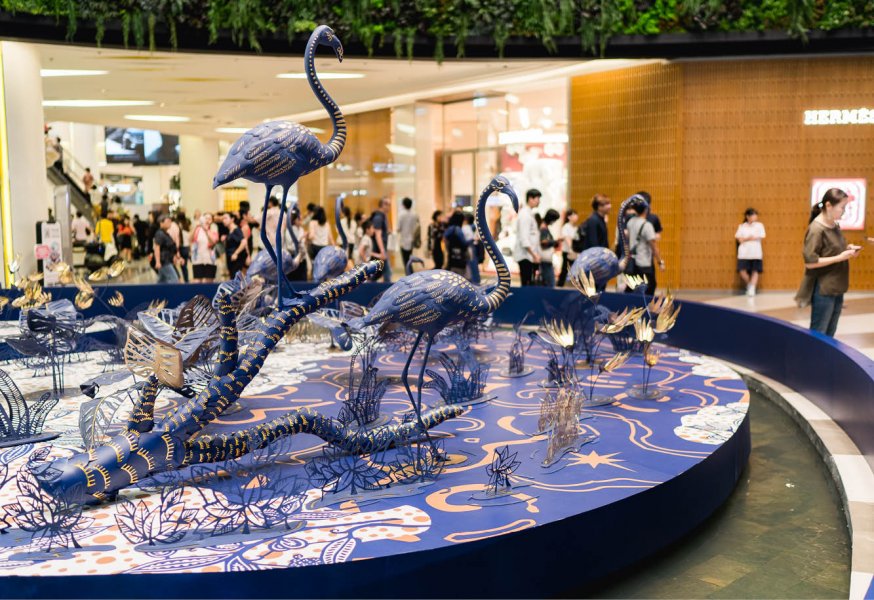 World Street Shows (Dec 17-31, 2019) – Street artists from around the world perform twice daily (names like Picto Facto from France and "Headless Men").
Siam Paragon, The World Magical Countdown 2020 (Dec 31, 2019) – Some of Thailand's biggest stars, like Palmy, Toy from The Toys, Gun Napat, The Stars' singer, and Joey Boy join a countdown concert for the ages.
Siam Center
Magical Christmas Tree and Magical Light & Sound Show — A kinetic, interactive Christmas tree and light show five times per day.
Magical Ball Pool (Nov 27, 2019 to Jan 5, 2020) – blow off some steam at the interactive, LED ball pool-slash-playground with the kids.
Magical Day with TRINITY (Nov 27-Dec 25, 2019) – a mixture of workshops from the four special frontmen of TRINITY, including meet-and-greets, photo ops, christmas card and coffee workshops.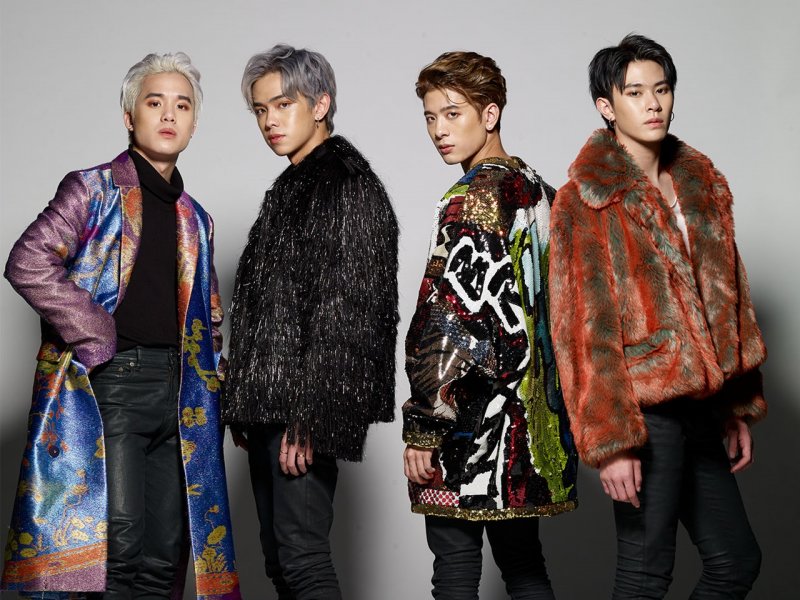 Siam Discovery
Clean Air Christmas Tree (Nov 15 onwards) – check out the air purification tree (it's made out of little air purification devices all over). On Dec 3 will be a lighting ceremony that, well, sees the tree light up.
Giant Eco Music Box (December 3, 2019) – Sample this music box that uses an eco-friend cog mechanism to save power.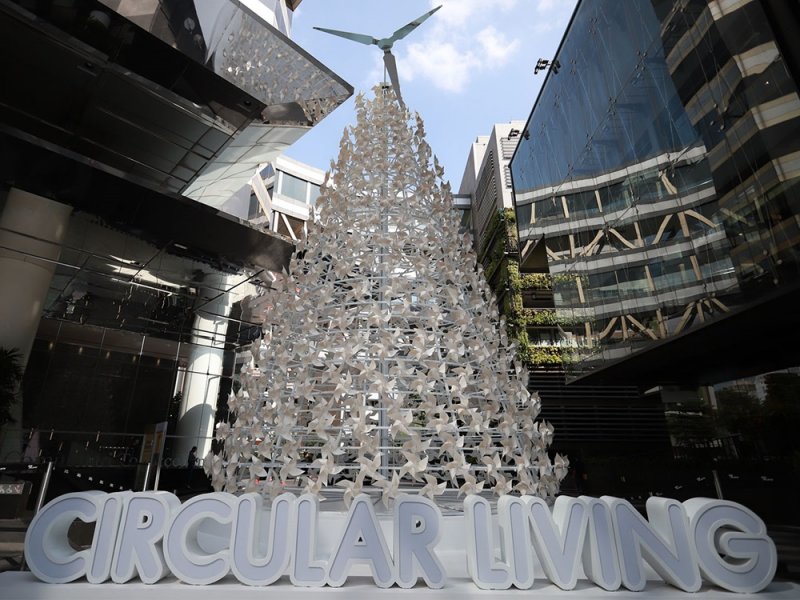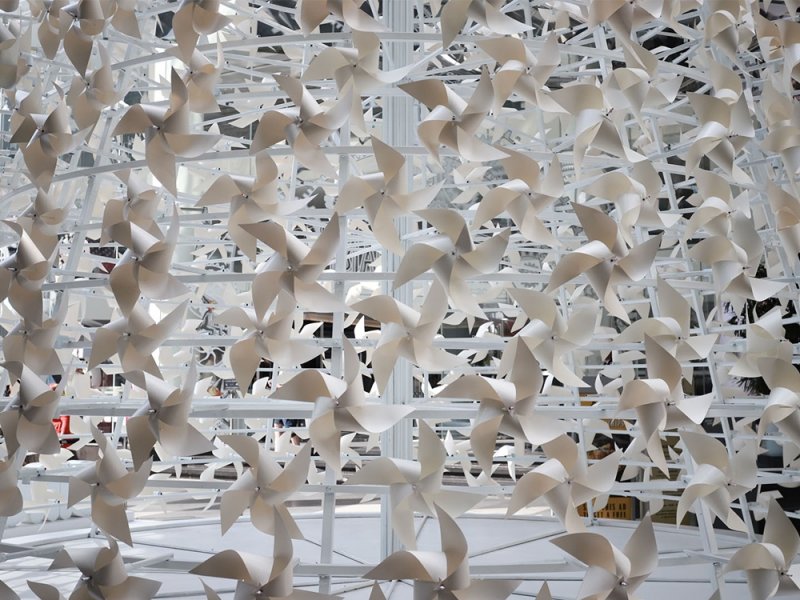 Christmas Night (December 25, 2019) – Band Jetset'er spends an evening jamming out to classic Christmas tunes.
Siam Discovery The Eco Playground Countdown Night (Dec 31, 2019) – Musician Tom-Isara plats a countdown show in the lead up to NYE.
Special privileges for visitors
Pre-register for digital tourist card and enjoy better benefits
At Siam Paragon, Siam Center and Siam Discovery, early-birds get more privileges. Register for your digital tourist card before you arrive and enjoy more benefits.
Receive up to 30% discount in the shopping complex areas

Receive a 5% discount at Paragon department store, Gourmet market and Siam Discovery's Open Space Zone

Up to 6% tax refund

Register at http://bit.ly/34oqAZE
Spend and get dining and shopping coupons
Shop at Siam Center and Siam Discovery and get free dining and shopping coupons.

Shop 3,500 THB and receive 200 THB dining coupon for use at Nara Thai Cuisine, Brix Dessert Bar, Baanying, Chilli Thai at Siam Paragon and Greyhound Café at Siam Center. (Limited 500 coupons)

Shop 15,000 THB and receive 200 THB Siam Gift Card (limited 500 cards)
Shop more and get free gift cards
Siam Paragon celebrates its 14th anniversary with exclusive deals for visitors.

Spend 10,000 THB and receive 5,000 THB Siam Gift Card (limited 200 cards)

Spend 20,000 THB and receive 700 THB Siam Gift Card (limited 150 cards)

Spend 50,000 THB and receive 2,000 THB Siam Gift Card (400 cards)

Spend 100,000 THB and receive 5,000 THB Siam Gift Card (limited 200 cards, exclusively at luxury boutiques)
Shop with Siam Gift Card and enjoy more value
Shop with 2,000 THB Siam Gift Card at Sephora, JD Sports, Under Armour, Charles & Keith and Absolute Siam Store and enjoy the value of 2,500 THB!
Mastercard and Alipay users get better deals
Are you a Mastercard user? You're lucky: Better benefits are offered exclusively for you.
Every 5,000 THB using Mastercard gets a 300 THB Siam Gift Card
Get your tax refund faster on-site and keep on shopping
Your shopping spree is now more enjoyable and convenient with the downtown refund counter available right at Siam Paragon. Shop till you drop and get your tax refunds on-site and keep on shopping!
For more information and tourist privileges, visit http://bit.ly/34oqAZE
Sponsored by: