December brings a whole bunch of celebrations for Christmas and NYE, most of them massive parties on rooftops, but there's a decent handful of once-a-year-markets to check out, too. One of the biggest is 101 Winter Town at 101 True Digital Park (that's here), running from Nov 21 to Jan 12. There is a lot to cover here, like glitzy holiday decor, light installations, food trucks, live performances, and a couple of Christmas markets—best part is that all of the decorations used for the event we be recycled into fashionable bags after the holiday madness is over.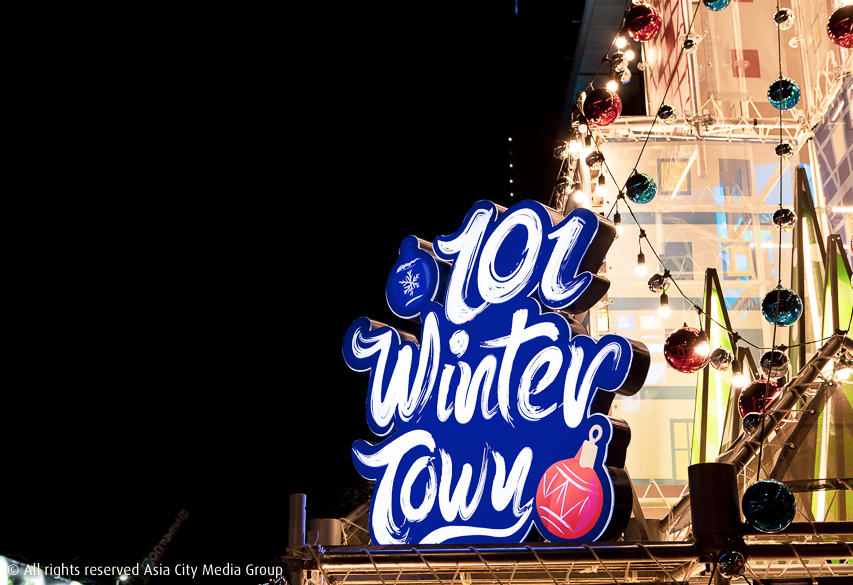 Glitzy Holiday Vibes

The whole event is decked out in Christmas designs and decor. IG material is a big part of all these events (we got you), so here's some of the best backdrops to make your feed a little merrier.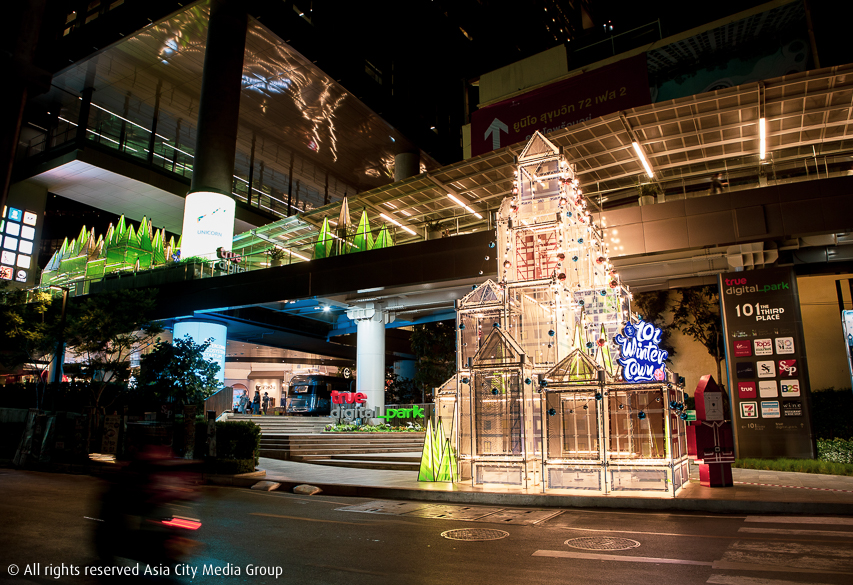 The Christmas tree – There is a big, glittering Christmas tree as soon as you enter 101 True Digital Park. Set on the ground floor, this tree is a mix of industrial materials, light displays and colorful signs. Definitely worth a look.
The clock tower – Good for festive family photo. An army of penguins pop out from every side of the tower, and it's pretty damn charming.
The ball pit – Young or old, if you don't love ball pits something is wrong with you. Slide into this blue ball pit and whoop it up with glee.
The pine trees – If you enter from the skywalk entrance, you'll spot this mountain of pine trees decorated with adorable gift wrapping. It's actually a motif that continues through many floors.
The ski stand – A good spot to get that "action shot" without having to travel up a frozen mountain.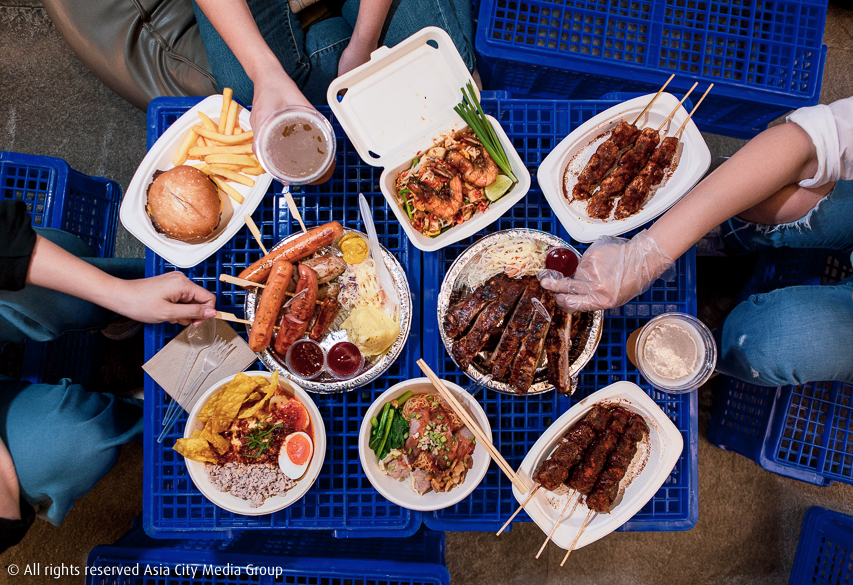 Christmas Feasting

It wouldn't be a story on BK without a section dedicated to food, and 101 has some good stuff going on in that department.
Hit the Food Truck Night Market (Nov 26 to Dec 19) on the 1/F and Food Camp Thailand (Dec 6 to Jan 5) on the 3/F for some chow from eateries across town―all cherry-picked for you. Highlights include tender bavette beef skewers (B90 each) from The M.O.B., which gets its meat from Harrison Butcher, the steakhouse known for its delicious and budget-friendly Thai Angus beef, and fall-off-the-bone BBQ ribs with homemade sauce (B245) from The BBQ. You can also enjoy roasted pork noodles (starts from B50) at Kowloon, tom yam noodles with cheese (B79) from Tam Ka Tiew, and pad Thai (B80) from Pad Thai Aroi Jing.
Kick your meal up a notch with draught beers like Stella Artois or Hoegaarden (B200 per glass) from The M.O.B. or have some bubbly at the Wine Market by Wine Connection (Nov 22 to Jan 5) on the 2/F. Make sure you get your crew on board because the more, the merrier.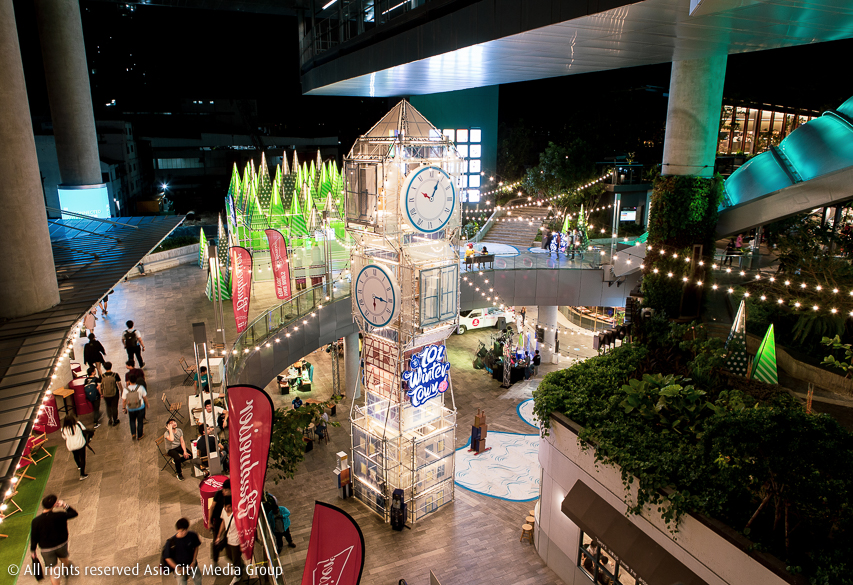 Holiday gift hunt

101 Winter Town isn't just about eating and drinking. Go on a shopping spree at the Christmas Market (Dec 24-Jan 5) on the 2/F where an array of stalls are selling gift items, from jewelry to home accessories to clothes and more from local makers and Instagram brands. Christmas Carol (Dec 24 and 25) performances and live music will serenade you as you stroll around the market.
---
Special privileges for visitors

Calling all shoppers! 101 Winter Town is giving away surprise gifts and amazing raffle prizes throughout the entire holiday season.
- Every B1,000 you spend gives you a chance to win a trip and see the Aurora Tour (worth more than B200,000) in Russia.
- Spend B2,000 or more and get a chance to win a Samsung Note10.
- Spend B3,000 or more and get a limited-edition gift from 101 Winter Town.
- Spend B6,000 or more and get a B500 voucher from Karmakamet or 101 Gallery
- Spend B12,000 or more and get a B1,200 voucher from Stretch Me.
Facebook: facebook.com/101truedigitalpark/
Sponsored by: