Charoenkrung and Nanglinchee might get all the love, but don't sleep on Chan Road. This residential East-West road is packed with awesome street food, hidden cafes, and more nearby art galleries than you might expect.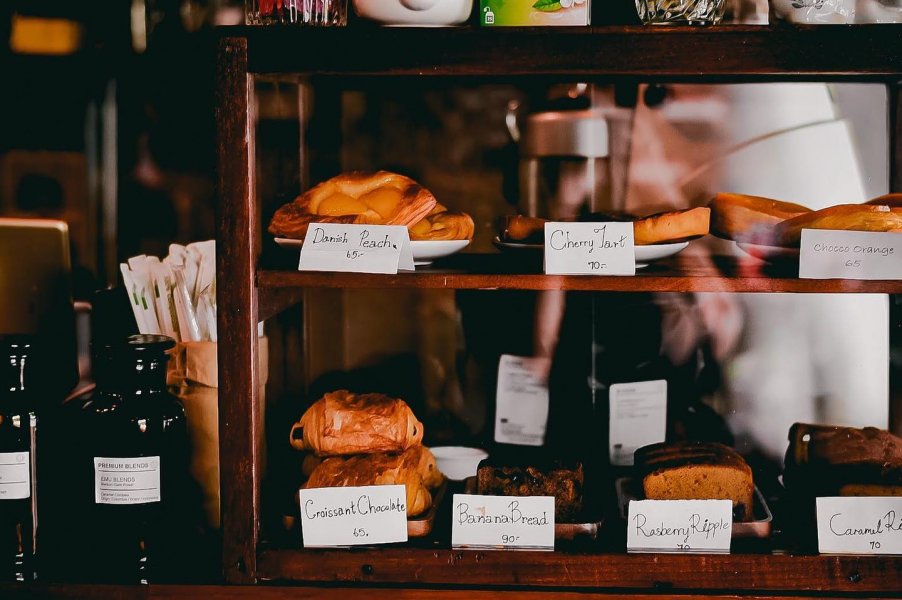 Blackwood; credit: fb.com/blackwoodbkk-102895801433956
Coffee & Breakfast
For a quiet, peaceful morning, head over to Soi St. Louis 3 to charming cafe Bite a Bit for a cup of iced coffee (B55) and sticky-sweet honey toast (B119). For a more Thai breakfast, continue down the street to Yoo-Nuan Pochana for a light but satisfying bowl of fish ball noodles (regular B50/large B60) and a glass of thirst-quenching roselle juice (B13). Looking for a more filling traditional breakfast? Make your way to Moo Tong Congee for a hearty bowl of pork congee with three eggs (B60) or stop at Cafe De Blue for a bracing cold latte (B50) to conquer the pervasive Bangkok heat. For slow mornings, visit picturesque Blackwood for an espresso with lemonade and honey (B80) while you read your book.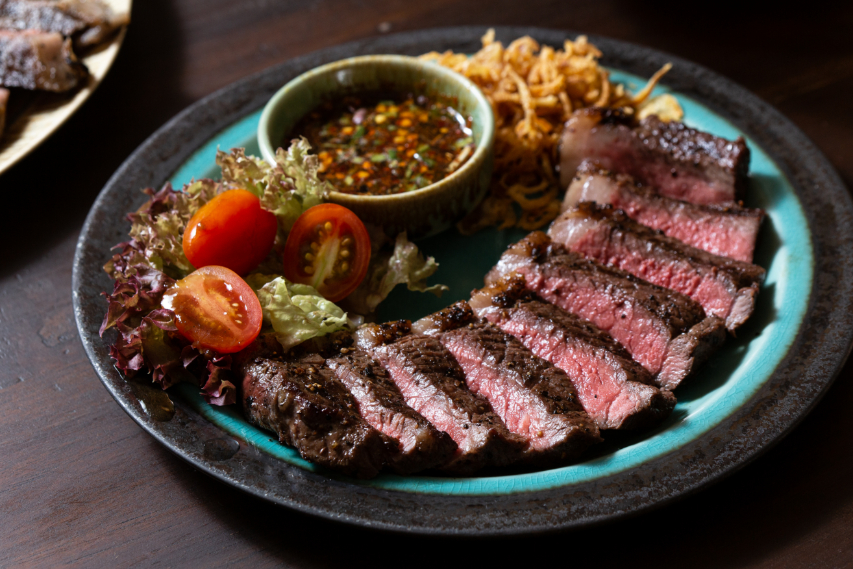 Mahasan

Arno's Butcher & Eatery
Lunch & Dinner
Chan Road is known for its local, street food institutions. Seek out the must-try Hia Wan Khao Tom for an awesome bowl of khao tom pla krapu gap badeng (boiled rice soup with sea bass, B120). Hit up Pen Restaurant for its pricey but certifiably delicious Chinese-Thai seafood dishes, including crab stir-fried in curry powder (B580) and crispy oyster omelet (B280). Want Western fare? Stop at the original Arno's Butcher & Eatery for the selection of juicy dry-aged beef (B120-240 per 100g) or try your luck at Mahasan, the amazing but perpetually booked steakhouse. Otherwise, head to French restaurant Rendez-vous au Lys for some terrine with salad (B290) and duck confit with sauteed mixed vegetables (B570).

Stella; credit: fb.com/stellabar.bangkok
Drinks
There isn't much happening on the road itself, but pop over to the riverside, where you can visit the Capella's brand-new cocktail-and-dessert lounge, Stella. Soon, the highly anticipated BKK Social Club opens at neighboring Four Seasons hotel, too. Looking to let your hair down? Take a taxi to Tawandang for German beer and raucous stage shows.
Transport
BTS Surasak and Saphan Taksin are 10- to 15-minute walks away. The BRT Thanon Chan station stops at Narathiwat Road.
Accommodation
The Room Sathorn-St. Louis starts at B37,000/month for a 75-sq-meter one-bedroom apartment, while Fuse Chan-Sathorn will set you back B27,000/month for a 72-sq-meter condo. While further away, The Complete Narathiwat starts at B11,000/month and rooms at Rhythm Sathorn go from B15,000/month. Luxury riverside apartment Chatrium starts at B30,000 for 60-sq-meter condos and go as high as B300,000 for 460-sq-meter units.

La Lanta Fine Art; credit: fb.com/lalantafineart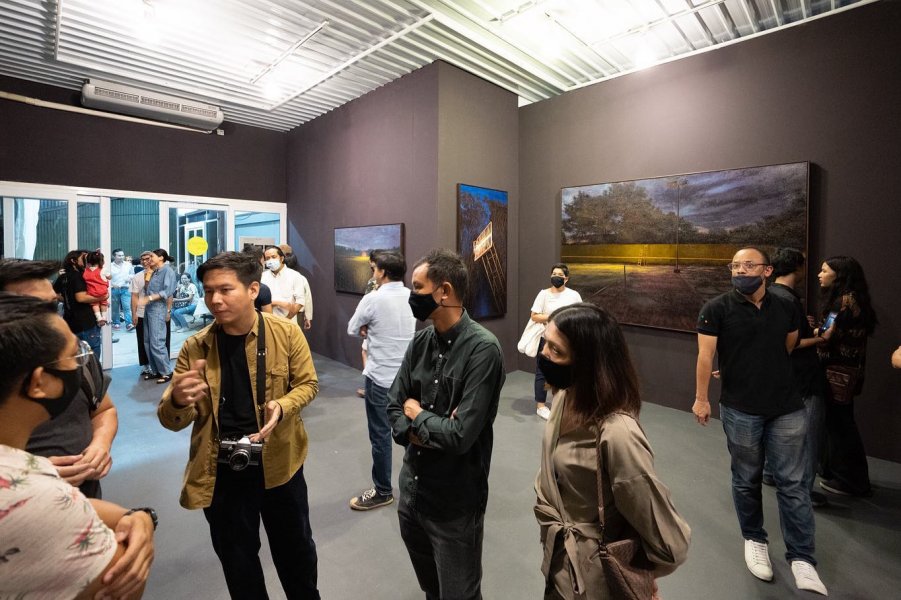 Artist+Run; credit: fb.com/artistrungallery2016
Visit
Spend a few hours wandering through art galleries, like La Lanta Fine Art, the nearby Artist+Run, or, further afield, Sathorn11 Art Space. Looking for a charming gift? Traditional Thai sweet shop Wanlamun and flower shop October Flower hit the mark. For a more immersive local experience, walk through the Khun Ying Bunmi wet market. Community mall Vanilla Moon, on the other hand, offers shops, gyms, beauty salons, and an arcade.
BK ASKS
What's special about Chan Road?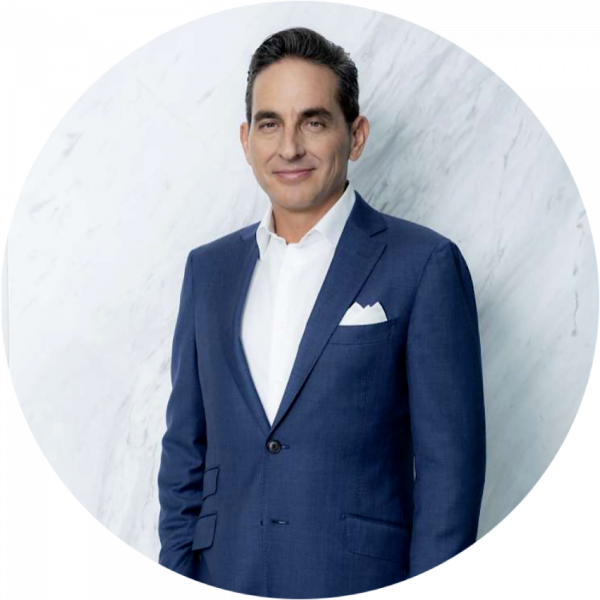 John Blanco, General Manager, Capella Bangkok
"This eclectic neighborhood is where you will find decades-old family-run businesses, mosques, and temples intermingled with some of the best eateries the city has to offer. The section of Chan Road near Charoenkrung in particular is a treasure trove of culinary delights."
Kevin Snook, Chan Road Resident
"In the 20 years I've lived on Chan Road, it seems to have changed less than the rest of central Bangkok. Our small soi has Buddhist, Hindu, Muslim, Catholic, and Teochew places of worship, a multicultural melting pot of activity that proves there is a richness in diversity."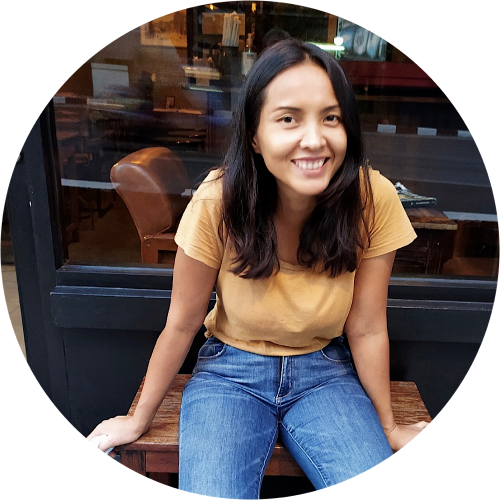 Nonglak "Gai" Thongthaipha, Owner, Blackwood Cafe
"Chan Road acts like a line of division between Sathorn and Charoenkrung, adding a local vibe to those two neighborhoods. It's also old-school compared to the more modern Sathorn and the now more commercialized Charoenkrung, too."