Following on from the success of their virtual Whal & Dolph concert on May 9, Bangkok-based record label What the Duck is gearing up for an even bigger online event.
On Jun 7, Top Hits Thailand will hit the net with no less than 10 big-name Thai acts playing across six hours live on Zoom to an audience of 3,000 people. Inspired by the "Top Hits Thailand" playlist on streaming platforms like Spotify, the impressive line-up includes The Toys, Jaylerr x Paris, Scrubb, Safeplanet, Gungun, Mirrr, Bowkylion, Tilly Birds, Three Man Down and Ink Waruntorn.
Tickets are priced at B499—bear in mind, this isn't your usual play-from-the-sofa festival. Bands will play in a professional studio with lighting, multiple cameras and huge surrounding screens that will project the audience's live webcams in front of the bands as they perform. Throughout the festival, viewers will be able to interact with one another, while some will be selected to chat live with the bands. Expect added visuals and surprises to be delivered prior to the concert and through an associated app.
Tickets go on sale on Sunday, May 24, at 11am via Ticketmelon. Get ready—last time, they sold out within 10 minutes. Tickets are limited to one per buyer.
Check out the set up from last time's Whal & Dolph concert in the image below.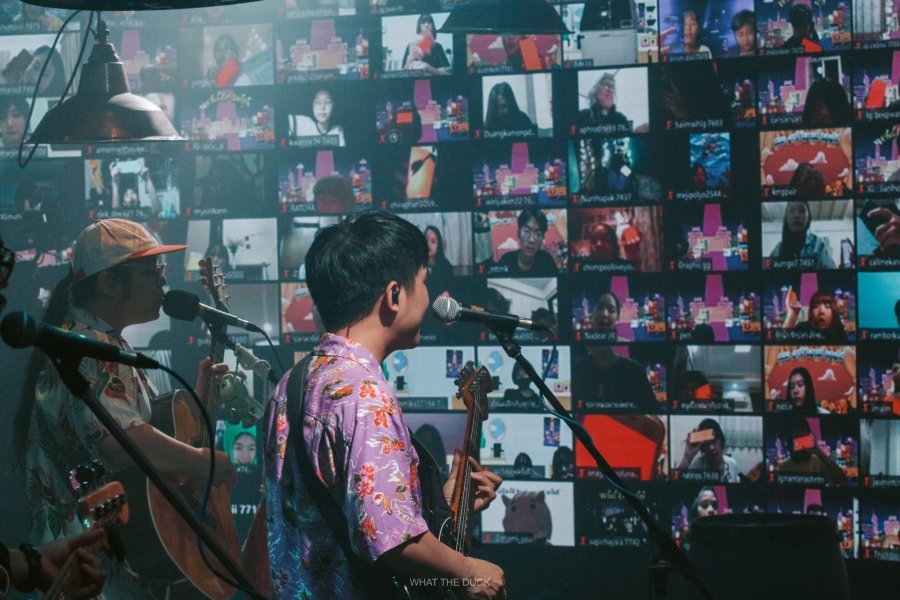 Listen to Jaylerr x Paris "ดี๊ดี (Unexpected)" here: