Feel like you are going to melt down this April? Try this refreshing, hard-to-find delicacy
One of the Thailand's biggest food providers, Eathai, has unveiled its new promotional menu to help you beat the heat during this scorching summer with khao chae—a Royal Thai snack from the reign of King Rama II, adapted from a simple Mon recipe and passed down through generation to generation that is considered difficult to find even among Thais. This new delightful dish will be available, starting from April 1-30.
Eathai's dedication to authenticity is obvious from its use of starch-free white rice along with various side dishes: shrimp paste balls seasoned with finger root, shallots, garlic and sugar; sweet peppers stuffed with ground pork and shrimp; fried shallots with candied fish stuffed inside; stir-fried pickled turnips; and seasoned minced pork and fish.
To enjoy this feast to your heart's content, fill your bowl with rice until it is about a quarter full, then cover your rice with jasmine water and a bit of crushed ice. Next, nibble on some of the side dishes and take a few sips of the iced jasmine rice water all together. Balance out all the flavors of your side dishes by sampling the fresh fruits and vegetables on the plate. To really feel like an expert, the deep-fried shrimp paste balls should be eaten with the mango strips, while the finger roots go perfectly with the stuffed sweet green peppers!
At the very end of this exotic meal, devour a bowl of luk tan loy kaew (palm fruit served in syrup with ice). Just make sure you don't mix your side dishes into your rice bowl!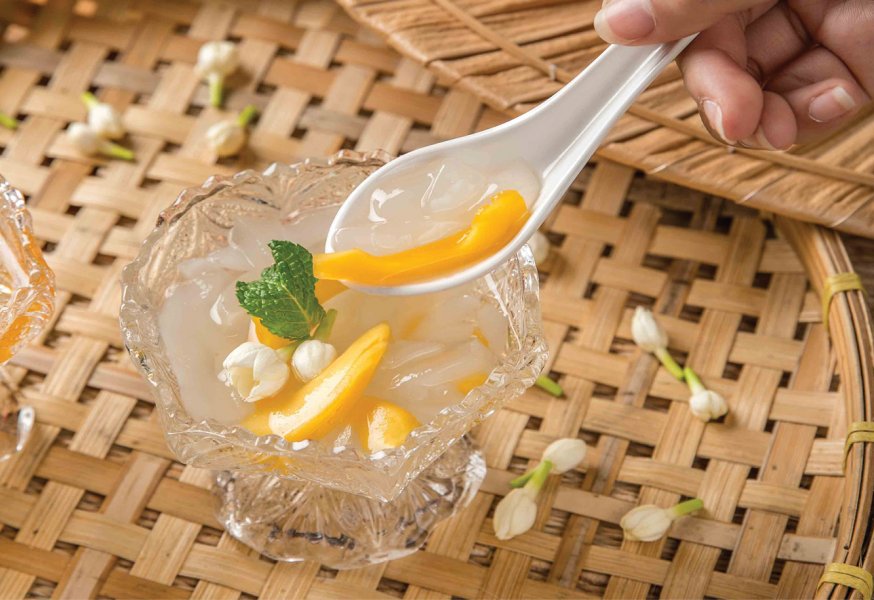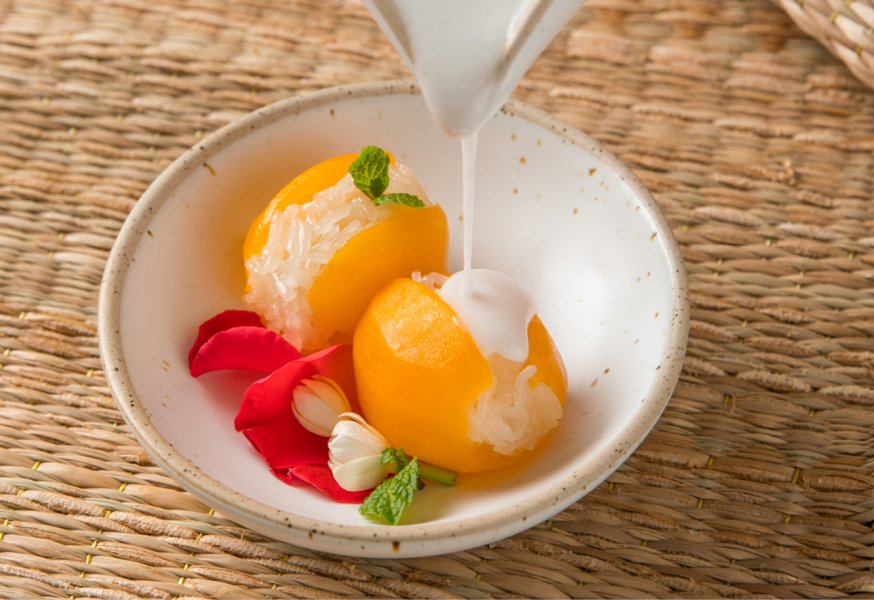 Supplies of this rare delicacy are limited, so make sure to call and reserve your share. You can also order via delivery services and get fresh plango with sweet sticky rice as a complimentary dessert.
Eathai, LG/F Central Embassy, Ploenchit Rd. Open daily 10am-10pm. BTS Ploenchit.
Tel. 02-160-5995 Line: @eathaibycentral, @LineMan or @Foodpanda
Sponsored by: