The ultimate guide to what to do in Bangkok this weekend.
Thursday, Oct 11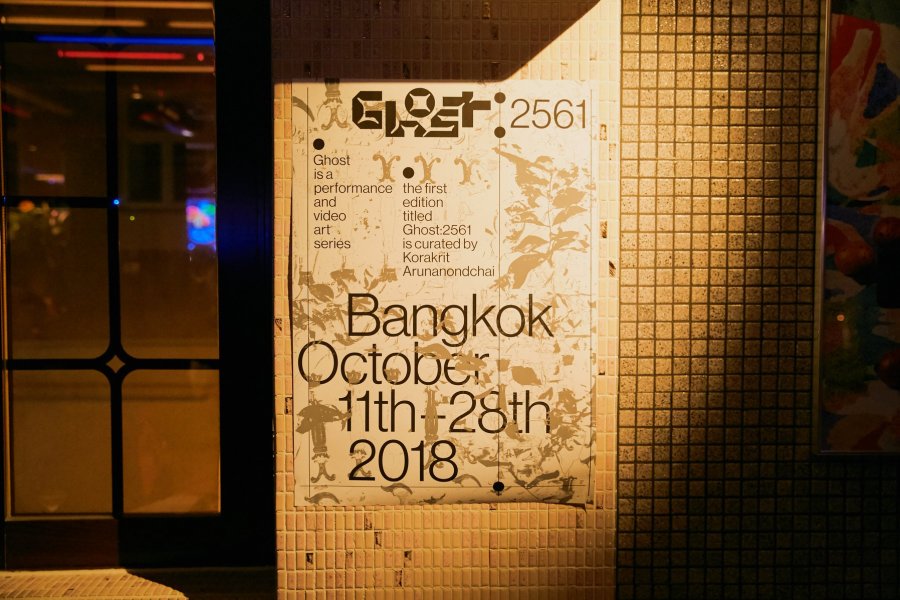 This Oct 11-28, Bangkok-born, New York-based artist Korakrit Arunanondchai will curate what he's billing as a new video and performance art series that will take place in Bangkok every three years. An international lineup of artists will exhibit in venues across Bangkok, kicking off at Bangkok CityCity Gallery (Sathorn Soi 1) on Oct 11 with Ian Cheng's live simulation, Emissary Sunsets the Self (2017), and Gallery Ver with Blue (2018), a video projection by Apichatpong Weerasethakul. Venues and artist lineup on ghost2561.com.
Promising new experiences in sight and sound with live music from Tomato Love Records' Game of Sounds, Soft Pine, Varis, and Camel Gel along with collaborative visual and installation art from Rhythm of Architecture and Murasaki Studio.
Oct 11, 8pm. De Commune, Sukhumvit Soi 55 (Thonglor), 088-419-7380. B150 on entry.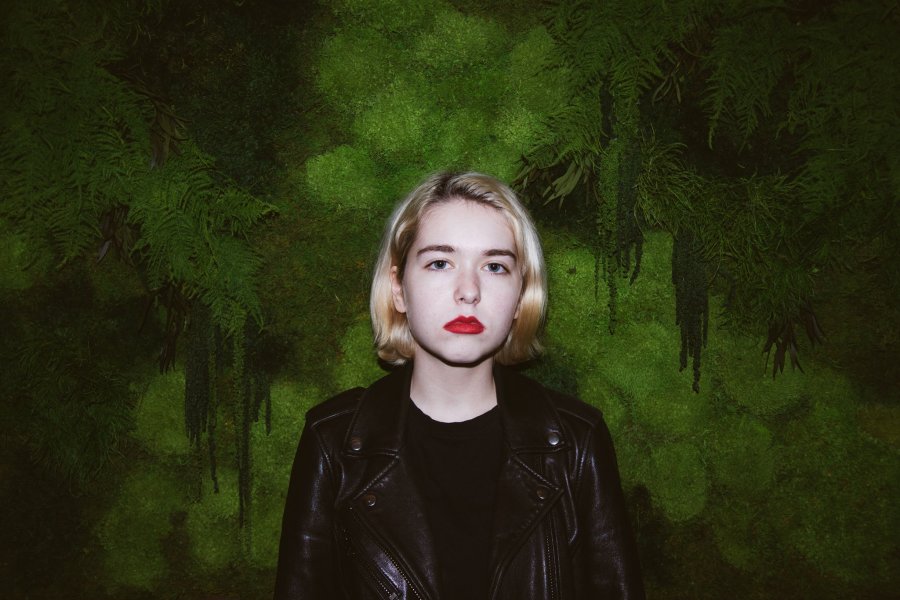 Teenage guitarist and singer-songwriter Lindsey Jordan brings her candid indie hits like "Heat Wave" and "Pristine" to the stage in support of her 2018 debut album Lush.
Oct 11, 8:30pm. Rockademy, A Square, Sukhumvit Soi 26, 02-261-3833. B1,200-1,400 on Ticketmelon.
The masked musician, known for his modern electronic sounds and appearances at Coachella and other major music festivals, hits the stage.
Oct 11, 9pm. NOMA, RCA Block C, 21/66 Rama 9 Rd., 080-939-7899. B950.
Maison Close BKK collaborates with Jam to present a noise and power electronics show from the likes of Un Regard Froid (Canada), ZB Aids (France), Gamnad737 (Thailand) and F- (Thailand), with visuals by Death Orgone (Canada), to coincide with the art exhibition Flesh Intolerance - Death Orgone exhibition opening the next day.
Oct 11, 8pm. JAM, Charoen Rat Soi 1, 089-889-8059. B200.

---
Friday, Oct 12
Celebrate Halloween early on Beans' haunted house dance floor with DJ Sullivan King, whose dubstep, trap, and hard trap sounds have graced renowned festivals like Lost Land, Ever After, and Hard Summer.
Oct 12, 7pm. Beans, Sukhumvit Soi 36, 02-711-6564. B500 on Eventpop.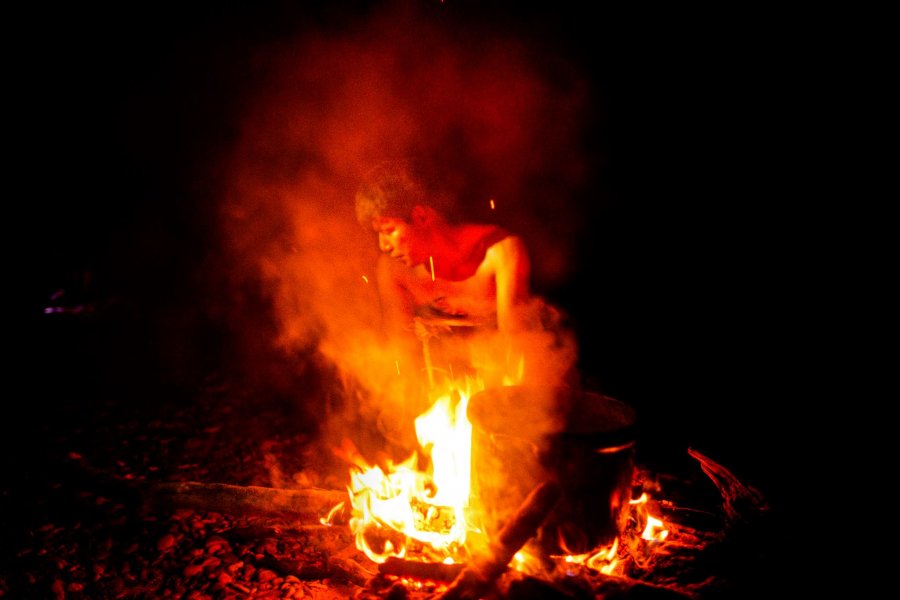 A photo exhibition exploring mystical and magical stories from the remote corners of ancient Peru. Organized by the Embassy of Peru in Bangkok in collaboration with House of Lucie.
Oct 12-31, 7pm. House of Lucie, Ekkamai Soi 8, 095-478-9987. Free.
Silom's newest bar promises good vibes with beer, cocktails, local food and some surprising Italian snacks. For the grand opening, there'll be mindreading and magical shows from Sarin The Mentalist, along with other activities and giveaways.
Oct 12, 7pm. The Pumphouse, Decho Rd., 02-634-7999.
Catch a screening of this documentary in which Oscar winner Luc Jacquet (March of the Penguins) takes a spectacular journey into the rainforests of the Peruvian Amazon and Gabon with French botanist and ecologist Francis Halle.
Oct 12-Nov 8, various times. Doc Club Theater, Warehouse 30, Charoenkrung Rd. B100.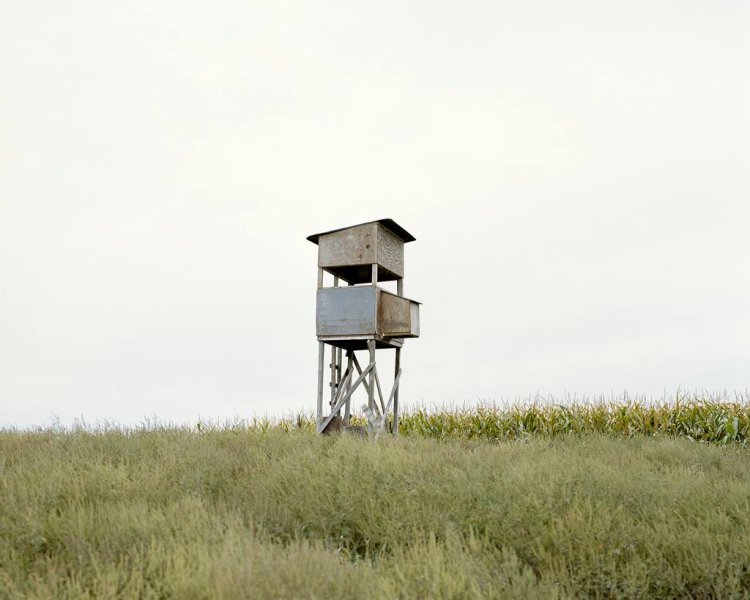 A collection of documentary photographs from Jason Vaughn aims to present the ideas of permanence and impermanence; moreover, narrate about the acceptance of changes and reflect Jason Vaughn's life and family.
Oct 12-31, 7pm. House of Lucie, Ekkamai Soi 8, 095-478-9987.
A night of trance music from Israel's DJ Ghost Rider, joined by fellow Chang Waterzonic 2018 alumi DJ Kamera and Elza NoeY.
Oct 12, 10pm. D.N.A - MassivClub, KaraokeCity, Praditmanutham Rd., 084-700-6333.
The Grand National Treasure Bureau -The Treasury Department, Pipit Banglamphu Museum, Socialgiver, and Banglamphu Community invite 10 artists, Abi Original, Aniu Rattanawadee Sukapad, Bang Bang, Darkone Jartown Rga, Him HP, Jecks Bkk, Art by Karma, Komkrit Leatwisavakorn, Nongpop and Sneakaretteto, to showcase the uniqueness of seven communities through the art of mural paintings. In the process, the campaign hopes to revitalize these lower-income communities and promote them as street art destinations.
Oct 12, 9am. Pipit Banglamphu, Phrasumen Rd., 02-281-9828.
Through collages of vintage medical textbooks and encyclopedias, this exhibition seeks to unearth the hidden meanings behind our subconscious desires. Canadian multimedia artist Frederick Maheux uses found footage, obsolete technologies and noise in his work.
Oct 12, 6pm. Maison Close BKK, 97/399 Charoen Krung Soi 45.
A live improvised parody of late-night TV and gameshow genres, with Canadian comedian Drew Mccreadie and many more local stars.
Oct 12, 8.30pm. Comedy Club Bangkok, 2/F, The Royal Oak Pub, Sukhumvit Soi 33/1.
The Mauritian-English artist presents a mix of soul, dub, hip-hop, electronic and the native "Sega" music.
Oct 12, 9pm. 12 x 12, Soi Tararom 2, Sukhumvit Soi 55, 094-260-4713. Free.
The first edition of this collaborative art exhibition between Thai and Japanese artists, dubbed Onna no Erosa, explores perspectives on sex from seven female artists through photos, paintings, performances, stencils and other media. The lineup of artists includes Pokchat Worasub, Kasarin Himacharoen and Krongkwan Boonaumpol from Thailand and Auto Moai, Chigusa Tomita and Omiko Far Far from Japan, along with pop-up shops Oniko Far Far and Puane.
Oct 12-26, 7pm. Speedy Grandma, Charoenkrung Soi 28, 089-508-3859.
---
Saturday, Oct 13
A showcase of eight Thai bands, traversing the alternative rock of Sunrise, Moon Bright, to the reggae sounds of Rootsman Creation and the psychedelic rock of Dara Rasmi.
Oct 13, 3pm. Brownstone Studio, 1395 Sukhumvit Soi 77, 087-703-0448. B399.
---
Sunday, Oct 14
The Canadian brother and sister electronic duo Luke and Tess Pretty, best known for tracks like "Beautiful World" and "Fault Line," return to Bangkok to present their new EP Uh Oh!, which incorporates everyday objects into its sounds.
Oct 14, 8pm. Rockademy Thailand, Sukhumvit Soi 26, 02-261-3833. B800 at Ticketmelon, B1,000 on entry.
This Bangkok-based Spanish duo come together to host a night of electro.
Oct 14, 10pm. Glow, 96/4-5 Sukhumvit Soi 23, 086-614-3355. B250 (includes one drink).
Photo from Bangkok's International Festival of Dance and Music
As part of Bangkok's International Festival of Dance and Music, one of the leading classical ballet companies in Germany will perform a rendition of Shakespeare's famous play, bringing together dancers from 14 different countries, choreographed by Youri Vámos. B1,500-4,000 on bangkokfestivals.com.
Oct 14, 7:30pm. Thailand Cultural Center, 14 Thiam Ruam Mit Rd. 02-247-0013.
Three artists, Ditapong Boonsanong, Ong-arj Loeamornpagsin and Suwit Maprajuab, explore the idea of uncertainty through their art.
Oct 14-Nov 25, 4pm. Changchui, Sirinthorn Rd., 081-817-2888.
A techno and house pool party for charity where all profits are donated to the Gift of Happiness Foundation.
Oct 14, 2pm. DoubleTree by Hilton Sukhumvit, Sukhumvit Soi 26, 02-649-6666. B250 (include a drink) on Ticketmelon.
---
Ongoing
Nuttapong Daovichitr's screen-print art exhibition explores the concept of tangibility: that everything is always changing and people must adapt.
Through Oct 31, 6pm. Goose Life Space, 1029/12, Phahonyothin Rd.
Back for the 20th year, the festival is showcasing world-class opera, ballet, orchestral concerts and performance pieces. This month's show highlights include a number of acclaimed international ballet performances, a Michael Jackson tribute and Spain's Born to Dance. Check out the schedule on www.bangkokfestivals.com.
Through Oct 18. Tickets available on Thaiticketmajor.
Admire life-size oil paintings of bizarre characters, which explore the dark side of humanity through contrast, ridicule and distortion.
Through Nov 17, 6pm. Tang Contemporary Art, Ratchadamri Rd., 02-652-2732.
A joint exhibition of musician and songwriter Panot Khunprasert, Getsunova's guitarist, and Chaiamorn Kaewwiboonpan, aka Ammy of the Bottom Blues.
Through Oct 21, 11am. YELO House, Kasemsan Soi 1, Rama 1 Rd., 098-469-5924.
Art exhibition from 12 artists capturing how art has changed from past to the present, with a focus on new ideas.
Oct 1-29. Changchui, Sirinthorn Rd., 081-817-2888.