The ultimate guide to what to do in Bangkok this weekend.
Thursday
Canadian DJ duo Paris & Simo, who has played alongside major names such as Deadmau5, Sebastian Ingrosso, Sander Van Doorn, take over the decks.
May 10, 9pm. Levels, 6/F, Aloft Hotel, 35 Sukhumvit Soi 11, 082-308-3246.
Get down to hip-hop and disco grooves from DJs Alex Fischer, Zex and Slum Disco Soundsystem. On top of that, Micvoz and Oneroc will give break dance performances, and Trick Black Deal will present a piece of artwork made on the spot.
May 10, 7pm. Oskar Bistro, 24 Sukhumvit Soi 11, 097-289-4410. Free.
The Jiving Tribe crew brings another heavy packed session of drum and bass from DJs Vivian, Goo Jiving Tribe and D Goose.
May 10, 8pm. Jam, 41 Charoen Rat Soi 1, 083-5451-833. Free.
---
Friday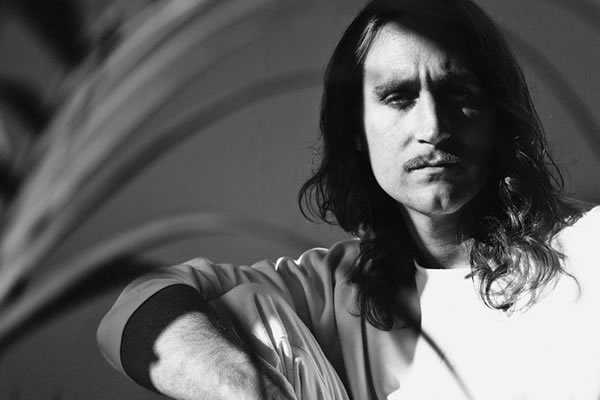 The Berlin-based DJ takes over the turntables with house and techno, joined by Sarayu back-to-back with Elaheh and Boogie G.
May 11, 9.30pm. Glow, 96/4-5 Sukhumvit Soi 23, 086-614-3353. B350 includes 1 drink.

The night when some of the coolest galleries in town stay open late returns, featuring the likes of Chow Why, Serindia, Atta Gallery, Bridge and Jam. See the schedule
here
.
May 11, 6pm. Art galleries around Silom and Charoenkrung.
Thai artist Pokchat Woraswub explore themes of body language, fragility, spontaneity and seduction through her photographs.
May 11-Jun 16, 6pm. Maison Close BKK, 397/399 Charoengkrung 45, Sriphraya, 09-973-686-72. Free.

A solo eclectic exhibition by local Thai artist Tuktenteung.
May 11-28, 6pm. Bridge Art Space, Charoenkrung Rd., near Soi 51, 087-682-2221. Free
Based on the true life story of Charlotte von Mahlsdorf living as a transvestite during the repressive regimes of the Nazis and East German communists.
May 5, 11, 12, 18, 19, 25 and 26, 8pm. Peel the Limelight, 2 Sukhumvit Soi 23, 097-293-4274. B700 (B600 for members or B500 for students).

On May 11, from 7:30pm, The Hive co-working space screens Do You Trust This Computer?, a documentary hailed by Elon Musk as a must-watch that explores the wide-ranging impacts of artificial intelligence on our lives in the digital age, from the good to the scary.
May 11, 7:30pm. The Hive Bangkok Ltd, Piman 49, Sukhumvit Soi 49, 02-662-6062. Free.
---
Saturday
NIGHTLIFE: Karma Kruise 3.0
Cruise along Bangkok's riverside and glistening skyline whilst dancing to techno beats from Karim Sahraoui, Jonny Vicious and Boris Rubin. Update: Tickets are sold out.
May 12, 2.30pm. Asiatique the RIverfront, 2194 Charoenkrung Rd.
NIGHTLIFE: Karma Kruise 3.0 Official Afterparty
Keep the party going with more good vibes and good tunes at Silom's coolect underground nightclub.
May 12, 9pm. Safe Room, Whiteline, Silom Soi 8, 087-061-1117. B300 (free for Karma Cruise ticket holders).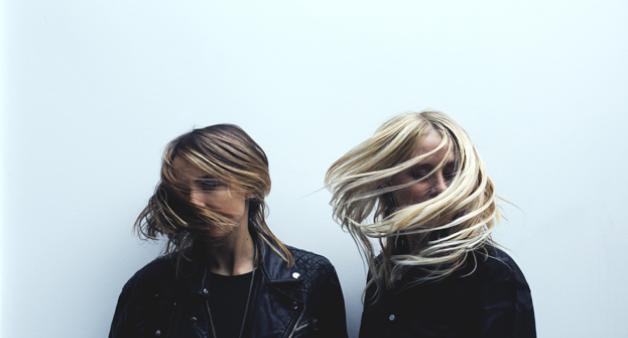 Bangkok's hottest nightclub welcomes Dj duo Eli & Fur wtih supporting artist Mae Happyair.
May 12, 9pm. BEAM, Sukhumvit Soi 55 (Thonglor), 02-392-7750. B300.
Nightlife: African Dub Pushers
African Star Trekker meets The Colored Buttons Pusher for a night of underground bass music. May 12, 9pm.
Studio Lam, 3/1 Sukhumvit Soi 51, 02-261-6661. Free.

Nightlife: Merk & Kremont
They've supported Avicii (RIP), Steve Angello and Nicky Romero, appeared on the bill for Ulltra festivals around the globe and just last month dropped a collaboration with Joe Jonas's DNCE. Now Italian EDM power duo Merk & Kremont are set to ensure Thonglor's party people have a sweaty night of it when they drop by Demo nightclub.
May 12, 9pm. DEMO, Thonglor Soi 10, 085-250-2000. Tickets TBA.
A night of experimental music from the likes of Vimutti, Gamnad737, Beam Wong & Friends, PuPan The Autobahn and many more.
May 12, 5pm. Thonglor Art Space, 58/14-15 Sukhumvit Soi 55 (Thonglor). B350-450.
LIVE MUSIC: Apartment Khunpa Album Launch Party
The veteran rockers release their latest album. The entry price also includes a copy of the new CD.
May 12, 8pm. NOMA, RCA Block C, 21/66 Rama 9 Rd., 080-939-7899. B600.
United Rage, an American Rage Against the Machine tribute band, are joined by similar local act Silly Machine, as well as The Octopuss*, Flammable Goods and Conductor in paying homage to Red Hot Chili Peppers, Muse, Korn and System of a Down.
May 12, 8pm. The Rock Pub, Hollywood Street Building, Phayathai Rd., 098-991-4569. B250 includes 1 drink.
---
Sunday

ART: Contemporary Shadow Play "The Well and the Gold Nugget"
Indonesian artist Jumaadi presents a wayang (shadow puppet) play bringing the true life story of loss within the villages of Sidoarjo to life. After an incident that has now caused a never-ending flow of mud, the lives of villagers have been changed drastically.
May 12-13, 2pm and 5:30pm. Bangkok Art and Culture Centre, 939 Rama 1 Rd., 097-002-4140. Free.
NIGHTLIFE: We Got The Spot 3 Year Anniversary
Dancers, martial artists, DJs, music lovers, poets, storytellers, artists, musicians come together for a block party.
May 13, 3pm. The Beat lounge, Block D, 21/127 RCA, Rama 9 Rd., 089-886-5665. Free.
---
Next Week


As part of Bangkok Arts & Music Month (BAMM), a series of indie concerts spread out at different venues through the month, folk artist Iron & Wine debuts his first album in 4 years, Beast Epic, which again spotlights his gentle, soft-spoken lyrics which captures his biblical musings and breezy odes to nature.
May 15, 9pm. Secret location (to be announced). Tickets B1,790.
---
Ongoing
A large public installation of works by rising Japanese artist Madsaki. His works are well recognized to take inspiration from past-masters such as Modigliani or Picasso and reinventing them with a heavily dipped graffiti aesthetic.
Through Jun 3. Central Embassy, 1031 Phloen Chit Rd., 02-119-7777. Free.

Abstract Thai artist Somboon Hormtientong, who represented Thailand at the 57th International Art Exhibition – La Biennale di Venezia with his pieces in "Krung Thep Bangkok," presents 13 works of art dated between 2012-2017 that show off his expressive, organic and minimal style.
Through Jun 19. PT Gallery, 48-58 Charoenkrung Soi 30, 02-266-4344. Free.

ART: Ralph Gibson's Nude and Muses
Since the '60s, Ralph Gibson has been photographing elegant, black-and-white nudes. But while his work is often labeled "erotica," Gibson's use of shadow and light renders his photos virtually abstract.
Through Jun 25. Leica Gallery, Gaysorn Village, 999 Phloen Chit Road, 02-656-1149. Free.

Emerging artist Tae Parvit's debut exhibition features paintings, drawings, large-scale sculptures, animations and site-specific installations portraying recognizable objects and human figures in domestic scenes.
Through Jun 27. Bangkok CityCity Gallery, Sathorn Soi 1, 083-087-2725. Free.