Thursday
The Adventures of Priscilla Queen Of The Desert
The LGBTQ Film Festival is a safe space for everyone to celebrate gender diversity, creativity and strength. Different facets of the LGBTQ community are explored through films, special events, talks, performances and even a special art exhibition. The films to be screened are:
Tom of Finland
(FIN, Jul 5);
BPM
(FR, Jul 5);
Signature Move
(USA, Jul 5, 8);
The Wound
(SA, Jul 6);
Tale of the Lost Boys
(PH/TW, Jul 6);
The Adventures of Priscilla Queen Of The Desert
(AUS, Jul 6);
i STORIES
(TH, Jul 7);
Hard Paint
(BR, Jul 7);
Those Long Haired Nights
(PHL, Jul 7, 8); and
The Queen of Ireland
(IR, Jul 8). See full programme
here
.
Through Jul 8, Bangkok Screening Room, Sala Daeng Soi 1, 094-125-9906. Tickets are B300 for adults/B250 for students/B240 for members.

FILM: ashi and the Monk
A screening of award-winning documentary
Tashi and the Monk
, an inspiring story of a man who has created a children's community based on principles of love and compassion, and a troubled girl struggling to overcome her dark past. Register
here
.
Jul 5, 7pm. The Hive, 2/F, 46/9 Sukhumvit Soi 49, 02-662-6062. Free.
Photo from Thai New Wave Photography Exhibition
ART: Photo Bangkok Festival 2018
The triennial festival is back to provide a platform for photographers to exhibit their works. The festival will also bring various workshops, special events and screenings to venues across Bangkok, including the Goethe Foundation, Atta Gallery, S.A.C., Tentacles, The Jam Factory and more. Check out the full list of exhibitions
here
.
Jul 5-Sep 9. Various locations in Bangkok. Free.

ART: Soil - Mud by Chairat Sangthong
In a series of acrylic paintings, Thai artist Chairat Sangthong reflects on Thailand's agriculture and the simple beauty of life, in relation to the self-sufficient cultivation of resources growing within home soil. With opening on Jul 5 from 6:30pm/
Jul 5-Aug 5. ARDEL Gallery of Modern Art, 99/45-46 Boromrachachonnanee Rd., 02-422-2092. Free.

Yamamoto Koyo
THEATRE: Pantomime in Bangkok 15
Get ready to laugh out loud because Pantomime in Bangkok is back for its 15th time, bringing you performances by Asia's leading mime artists such as Guri Guri Girl, Yamamoto Koyo, Babymime and many more.
Jul 6-8. Aksra Theatre, 8 Soi Rang Nam, 02-677-8888. Tickets are B900-1,500 on ThaiTicketMajor.
---
Friday
NIGHTLIFE: Raze - Heavy Electronics Experience with Ansome
A rave party with local DJs and special guest DJ Ansome (UK), who has played at major festivals like Rotterdam Rave, Bunker (NY) and 18/7001 (Berlin). Expect to hear Bangkok's heaviest hard and industrial techno, noise, dark and experimental beats.
Jul 6, 9pm. Safe Room, 2/F, Whiteline, Silom Soi 8, 087-061-1117. B450 on ticketmelon.
NIGTHLIFE: Isaan Dancehall: Far Out / Far East Sound System Culture
Zudrangma Records DJs Maft Sai, Kanehbos and Dangdut Banget spin "tough basslines, heavy percussion and music designed to move any crowd from around the globe."
Jul 6, 9pm. Studio Lam, 3/1 Sukhumvit Soi 51. B200.

CLASSICAL: Princess Scheherazade
Taiwanese violinist Yu-Chien Tseng joins with the Thailand Philharmonic Orchestra and conductor Alfonso Scarano to perform Prokofiev's Violin Concerto No. 2. See event details
here
.
Jul 6, 7pm & Jul 7, 4pm. Prince Mahidol Hall, Mahidol University, 999 Phuttamonthon 4 Road, Salaya, 02-441-5300. Tickets B400-1,500 on ThaiTicketMajor.
---
Saturday

NIGHTLIFE: Beat and Beyond #3: Kindness (DJ set)
DJ and producer Kindness (aka Adam Bainbridge) visits Thonglor's nightclub for a night of eclectic sounds from hip-hop, R&B and lo-fi, to chillwave, reggae, dancehall and more.
Jul 7, 9pm. Beam, Sukhumvit Soi 55 (Thonglor), 02-392-7750. Tickets B650 on ticketmelon or B700 on the door.

NIGHTLIFE: Loopers at NOIZ
DJ Loopers who has worked with names like Diplo, Will.i.am and Dyro will be playing a live electronic-house set Bangkok. See event page
here
.
Jul 7, 10pm. 1/F Liberty Plaza Building, 089-789-6355. B200/300.
NIGHTLIFE: BassClef presents ThaiStick
A night of heavy bass underground music from DJs Orawan, Black Rain, and dub-reggae fusion master ThaiStick. See event page
here
.
Jul 7, 10pm. Safe Room, Silom Soi 8, 087-061-1117. Entry free before 11pm, B200 after.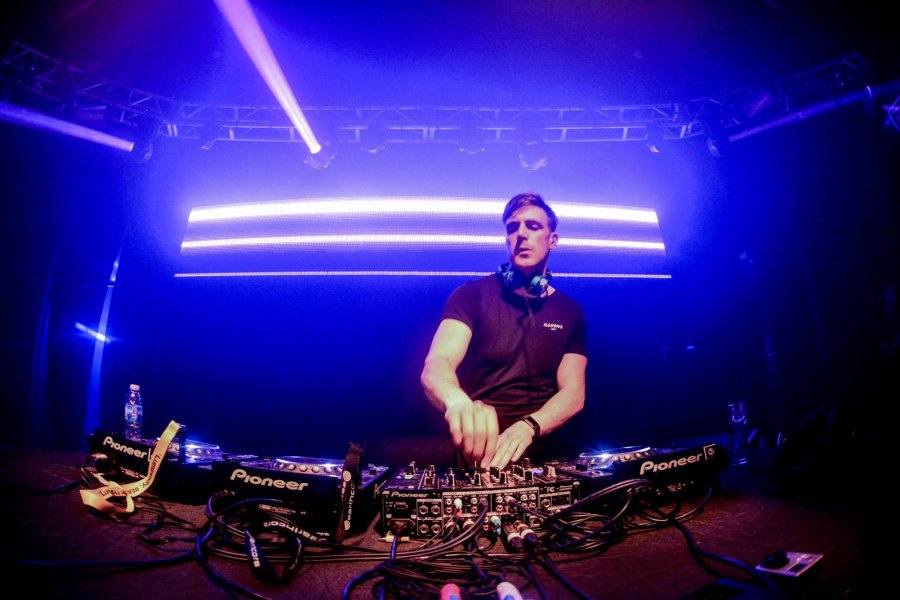 Bryan Kearney
FESTIVAL: Genesis The Nebula Eye
Journey through space-aged trance sounds from world class DJs Sneijder, Simon Patterson, BLiSS, Mark Sherry, Heatbeat, Bryan Kearney and Jase Thirlwall. See
here
for more info.
Jul 7, 4pm. CenterPoint Entertainment, 11 Sukhumvit Soi 105, Lasalle Rd., 02-361-9229. B2,000 on Eventpop.
NIGHTLIFE: Genesis After-Party
The official after-party of the Genesis Festival with trance DJs Binary Finary and Paul Webster.
Jul 7, 10pm. Club XS, Sukhumvit Soi 21, 062-171-5299. B650 on EventPop.
---
Sunday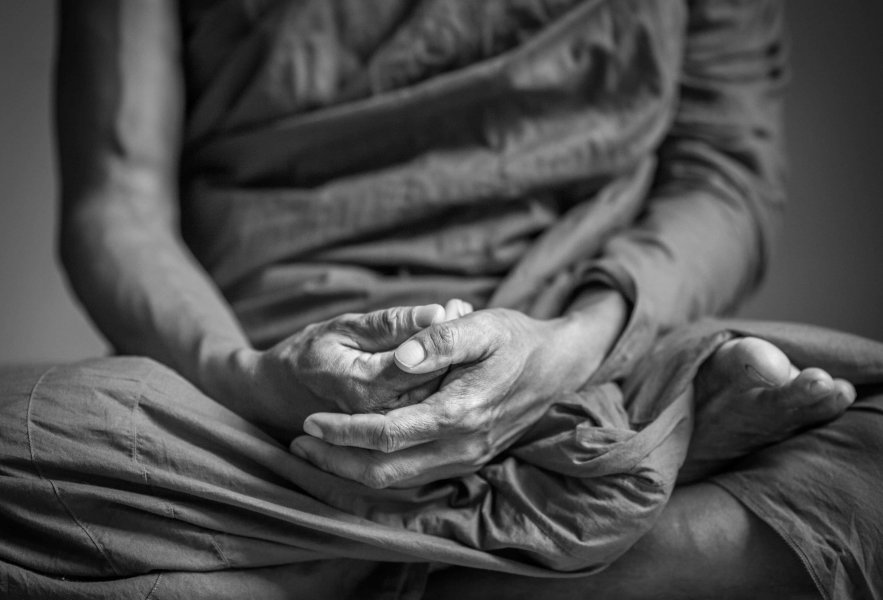 ART: Samadhi by Patrik Budenz
Berlin-based photographer Patrik Budenz fuses absolute realism and transcendence in his black and white portraits of monks, taken in the forest temples of northern Thailand.
Jul 8-Aug 31. Gallerie Oasis, 4 Sukhumvit Soi 43, 02-258-7376. Free.

SCREENING: TK Park's Contemporary World Film Series: White Sun
A screening of director Deepak Rauniyar's film, White Sun. The Nepalese film tells the story following the death of the head of a village, and their funeral journey down a picturesque mountain.
Jul 8, 3pm. Thailand Knowledge Park, 8/F, Dazzle Zone, CentralWorld. B20.
NIGHTLIFE: Disco Diaries
Charoenkrung's tropical cocktail bar welcomes DJs Ekception, Sabai Sabai Radio, Transport, Hidemasa Mitsui and Dark White for an afternoon mixing food, drinks and music.
Jul 8, 3pm. Tropic City, Charoenkrung Soi 28. B300 includes 1 drink.