A Coachella headline DJ and a birthday bash for Porsche.
Friday
This Friday, watch the award-winning and Oscar-nominated Cambodian film
The Last Reel
, a drama that examines the destruction of nearly every Camboodian film fromt he '60s and '70s at the hands of the Khmer Rouge. Screening with English subtitles at
RCB Forum
.
Jul 13, 7pm onwards. 2/F, The River City Bangkok, 23 Charoen Krung 24, 02-237-0077. Free entry.
A photography exhibition celebrating diversity among the LGBTQ community in Thailand, captured by 25 local photographers.
Jul 12-22, 6-10pm. Woofpack Building, 2/F, 1/3-9 Sala Daeng 1 Alley, 089-826-2299. Free entry.
Photo from Studio Lam by @zudrangmarecords
Join Studio Lam for a rewind back to the '70s with live house and disco music from DJ Supersonic & Pichy.
Jul 13, 9pm-2am. Studio Lam, 3/1 Sukhumvit, 02-261-6661. B200 entry.
Multilingual Japanese comedian and actor Yoshimoto Zenjiro will be wielding English language in this savvy stand up show.
Jul 13, 9pm. Live Lounge Bkk, Sukhumvit Soi 13, 02-168-7335. B300 on Ticketmelon and B400 at the door.
Photo from Thailand Philharmonic Orchestra
Four music pieces from Sergei Rachmaninoff, Arnold Schoenberg and Leoš Janáček will be played by Taiwanese piano soloist Ting-Chia Hsu, along with conductor Alfonso Scarano. See full details here.
Jul 13-14, 4pm and 7pm. Prince Mahidol Hall, Mahidol University, 999 Phuttamonthon 4 Road, Salaya, 02-441-5300. Tickets B200-B1,500, available on Thaiticketmajor.
Saturday
Celebrate Bastille Day at The Club at Koi when they invite French DJ and musician Llorca (also known as Art of Tones), Mexican DJ Sould Out and local artist Alex Imix to perform throughout the night.
Jul 14-15, 9pm-2am. The Club at Koi, 39/F, Sathorn Square Building, 98 North Sathorn Rd., 02-108-2005. Free entry.
Local artist Tanat Teeradakorn shows concepts of human identity and relations with technology through large scale installation, sound and sculptures. See full details here.
Jul 14, 5-9pm. Bangkok City Gallery, 13/3 Sathorn Soi 1, 083-087-2725, info@bangkokcitycity.com. Free entry.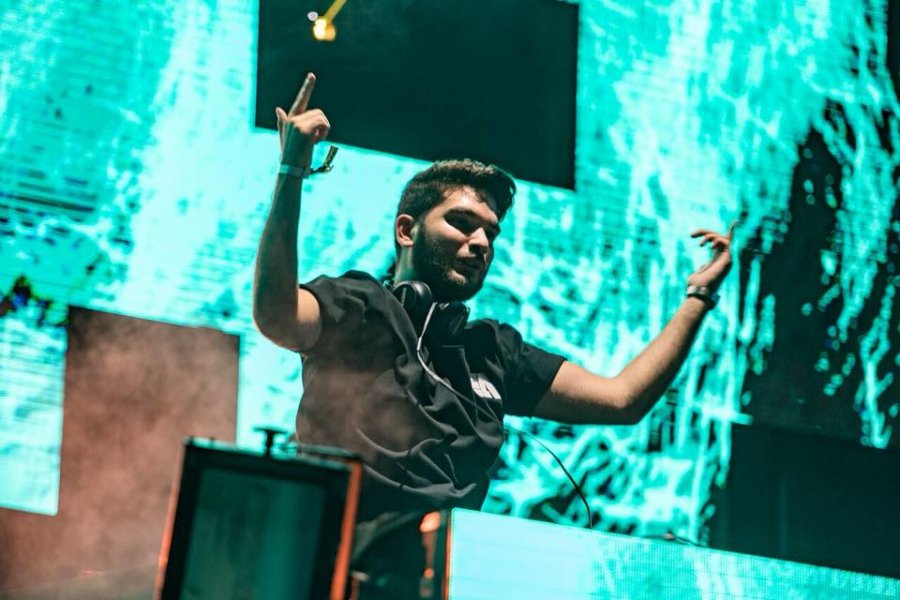 Photo from Angemi
Dance along to music from Italian EDM DJ Angemi, who has collaborated with top international names like Dimitri Vegas and Like Mike.
Jul 14-15, 9pm-2am. Demo, Thonglor Soi 10. Free entry.
The Embassy of Colombia presents Latino dance classes taught by a world champion aalsa group.
Jul 14, 3-6pm. Helix Garden, Emquartier, 5/F, 693 Sukhumvit Rd., 02-269-1000. Free entry.
Several art pieces by Carlos Davila and Quentin Ques will be exhibited in Maison Close. Expect collage work that reflects mortalilty, human bodies and temporary states.
Jul 14, 6pm-12am. Maison Close, 397/399 Charoenkrung Soi 45. Free Entry.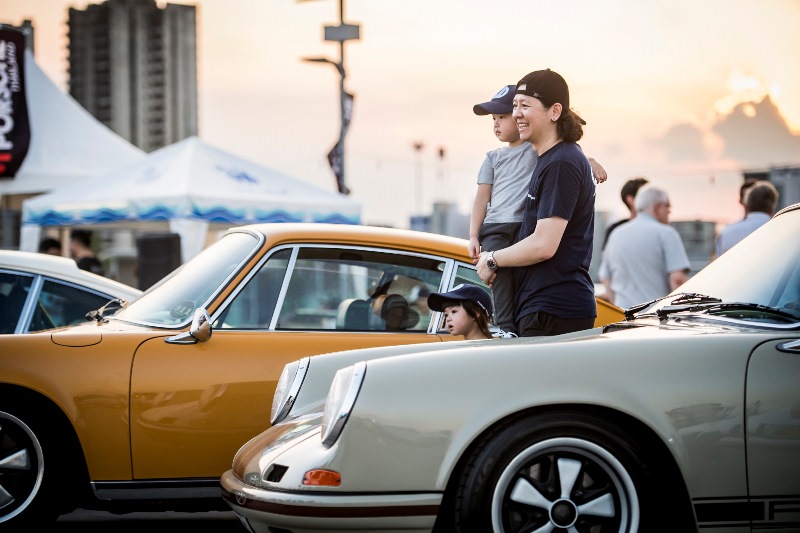 Join Porsche as they celebrate the brand's 70th anniversary. Check out a collection of the finest Porsche sport cars in Bangkok while enjoying beer alongside food from Mother Trucker, Dean & Deluca and 20+ more vendors. Live music from DJ Yukio, 9pm onwards. See full detials here.
Jul 14, 1-11:59pm. Show DC Bangkok. Free entry.
Sunday
Tang Contemporary presents the work of comic book-style artist Wang Yuping, who presents work inspired by ladyboys, tuk-tuks, cats and Starbucks.
Jul 15- 28, 11am-7pm. Tang Contemporary, 153 Ratchadamri Rd, 02 652 2732. Free entry.
I Hate Pigeons in collaboration with Documentary Club screen Leaning Into The Wind, a story told by British artist Andy Goldsworth and director Thomas Riedelsheimer about nature, environment, the world and how they impact Goldsworth's work.
Jul 15, 7:30-9pm. I Hate Pigeons, 34/2 Soi Sribumphen, 097-234-8067. Free entry.
Thai pianist San Jittakarn performs classic pieces from Scarlatti, Chopin, Debussy, Gershwin and Schumann.
Five local artists present work inspired by thoughts and emotions expressed through white, black, gray and natural light.
Jul 15, 5-9pm. Tadu Gallery, 6/F, 1749/3 Ramkhamhaeng Rd., 095-052-9999. Free.
Upcoming
Photographer Samak Kosem explores stories from Thailand's LGBT community in Southern Muslim communities. See full details here.
Jul 19, 7pm-1am. WTF Gallery, 7 Sukhumvit Soi 51, 02-662-6246. Free.
Photo from What so not
Coachella headliner and former collaborator with record producer Flume, DJ What So Not takes over the Beam turntables to perform hit tracks like "Gemini," "Jaguar" and "High You Are."
Jul 19, 9pm. Beam, Sukhumvit Soi 55 (Thonglor), 02-392-7750. B500 on Ticketmelon.