It's a jam-packed month for visiting artists and musicians, from Madsaki to Harry Styles.

Abstract Thai artist Somboon Hormtientong, who represented Thailand at the 57th International Art Exhibition – La Biennale di Venezia with his pieces in "Krung Thep Bangkok," presents 13 works of art dated between 2012-2017 that show off his expressive, organic and minimal style.
Through Jun 19. PT Gallery, 48-58 Charoenkrung Soi 30, 02-266-4344. Free.

Emerging artist Tae Parvit's debut exhibition features paintings, drawings, large-scale sculptures, animations and site-specific installations portraying recognizable objects and human figures in domestic scenes.
Through Jun 27. Bangkok CityCity Gallery, Sathorn Soi 1, 083-087-2725. Free.

Called the new Bob Dylan by some, this retro-styled singer/songwriterwill perform live at the appropriately old-school Scala theater. The concert is part of the troubadour's world tour in support of his fourth album, Hearts That Strain. Expect singalong hits like "Broken," "Two Fingers" and "How Soon the Dawn."
May 1, 8pm. Scala Theater, Siam Square Soi 2. B2,600.

Back for its 7th edition, the 2-day electronic music festival showcases the hottest DJ headliners Alan Walker, Carnage, Hardwell and Marshmello.
May 4-5, 3pm. BITEC, 88 Bangna Trad Rd, 02-726-1999. B2,995
In an exhibition staged across three floors, Lemonot and Reminisce Tattoo Bangkok collaborate to deconstruct architectural drawings and sak yant (Thai sacred tattoos).
May 4-11, 6pm. Cho Why, Soi Nana 17. Free

The British artist brings introspective pop music cuts to his tour which promises "ode to lost loves, heartbreak and young love".
May 5, 8pm. NOMA BKK, 21/66 RCA Block C, 080-939-7899. B600.
11 hours of rock and roll sounds from the likes of Silly Fools, Sweet Mullet, Brandnew Sunset and Bomb at Track.
May 5, 1pm. SHOW DC, 99/6-9 Rim Klong Bangkapi Rd., 02-203-1888. B700.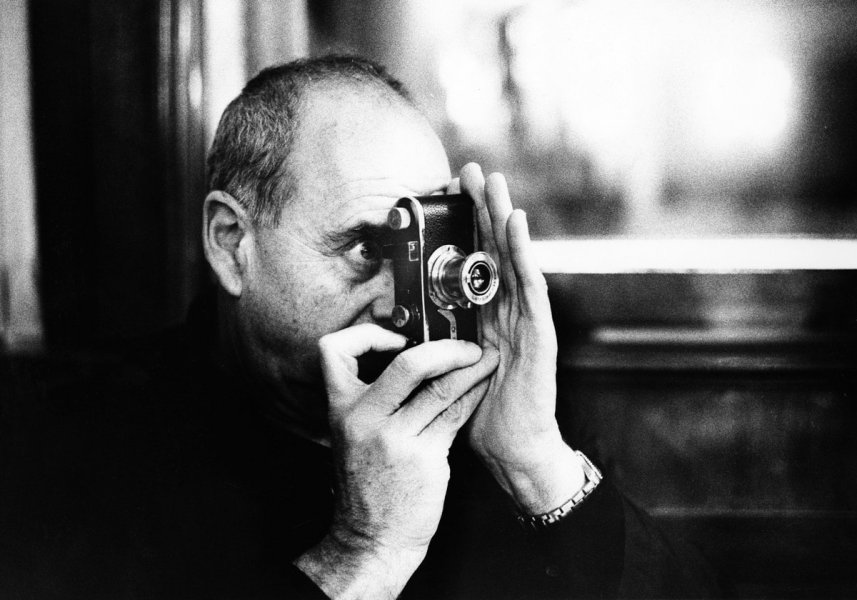 Since the '60s, Ralph Gibson has been photographing elegant, black-and-white nudes. But while his work is often labeled "erotica," Gibson's use of shadow and light renders his photos virtually abstract. This May 6 you'll have the chance to pick the American art photographer's brains about his unorthodox process when he gives a
talk at Leica Gallery
(UPDATE: registration is closed) to coincide with his exhibition Nude and Muses, which goes on show from May 8-Jun 25.
May 6, 3pm. Gaysorn Village, 999 Phloen Chit Rd., 02-656-1149. Free.
Japanese DJ, producer, and rapper Yakenohara mixes chill hip-hop and vapour wave for the perfect ambient sounds.
May 6, 8pm. Jam, 41 Soi Rong Nam Kang, 089-889-8059. B220


LIVE MUSIC: FKJ
French house artist (also known as French Kiwi Juice) returns to Bangkok with his chill rhythm and blues.
May 6, 9pm. Moonstar Studio (Studio 8) Ladprao Soi 80, 0-2539-3861. B1790

A market which promises organic food along with live balearic beats from Djs NK Chan, Alex Imix and Superstar Panda.
May 6, 1pm. Nowhere BKK, 6/F, Tha City Loft Hotel, Ekkamai Soi 6, 099-394-4417. Free

Dig out your confirmation email because, after keeping Bangkok waiting nearly 12 months, Harry Styles is finally here to show you he's no longer a floppy-haired pop puppet but a serious artist. Since his May 7 concert at Impact Arena with support from US rockers Warpaint was announced way, way back last June, Styles has appeared as that douchey guy in Dunkirk and also tasted global success with prog-pop hits like "Sign of the Times." Lighters up!
May 7, 8.30pm. IMPACT Arena, Muang Thong Thani, 02-833-4455. B2040-10540.
A large public installation of works by rising Japanese artist Madsaki. His works are well recognized to take inspiration from past-masters such as Modigliani or Picasso and reinventing them with a heavily dipped graffiti aesthetic.
May 8-Jun 3. Central Embassy, 1031 Phloen Chit Rd., 02-119-7777. Free.

There was a time, around the turn of the millennium, when you couldn't turn on the radio (remember that?) without hearing Ja Rule's gravel-throated love jams. Since those heady collaborations with early-'00s sirens like Ashanti and J.Lo, things haven't always gone so smoothly for Jeffrey Bruce Atkins, but you won't be thinking about the shambles that was last year's Fyre Festival while grinding away at Sugar Club on May 9.
May 9, 11pm. Sugar Club, 37 Sukhumvit Soi 11, 061-391-3111. B875.
The night when some of the coolest galleries in town stay open late returns, featuring art spaces TBC.
May 11, 6pm. Art galleries around Silom and Charoenkrung.
Cruise along Bangkok's riverside and glistening skyline whilst dancing to techno beats from Karim Sahraoui, Jonny Vicious and Boris Rubin.
May 12, 2.30pm. Asiatique the Riverfront, 2194 Charoenkrung Rd. B1,000 from bangkok.oneplace.events.

As part of Bangkok Arts & Music Month (BAMM), a series of indie concerts spread out at different venues through the month, folk artist Iron & Wine debuts his first album in 4 years, Beast Epic, which again spotlights his gentle, soft-spoken lyrics which captures his biblical musings and breezy odes to nature.
May 15, 9pm. Secret location (to be announced). Tickets B1790.
THEATER: Incendies
This French speaking play explores the inner lives of two sisters after the death of their mother which inspired a search for their true origins.
May 17, 8pm. Thonglor Art Space, 58/14-15 Soi Sukhumvit 55, 095-924-4555. B600.

The psychedelic Texan three-piece rockers with the Thai name perform live as part of BAMM, supported by locals The Photo Sticker Machine and Summer Dress.
May 20, 9pm. 5/F, The EmQuartier, Sukhumvit Rd. B950-1,290.

An exhibition of books from 12 artists whose subjects vary from fiction to a more "objective" observation of so-called "reality."
May 22-Jun 24, 6pm. Tentacles Gallery, N22, 2198/10-11 Narathiwas Soi 22,, 080-560-5405.

Artist Rhye (aka Mike Milosh) debuts his latest bedroom R&B vibe album, Blood, in Bangkok. Expect an intimate night of soft, smooth and sensual sounds.
May 23, 7pm. Voice Space, 197 BBD Building, Viphavadi Rangsit Road, 02-650-6000. Tickets are B1800.
The first installment of Tụ̄̀n Tên by night, a new party series for the Thai electronic music community, featuring DJ Sunju Hargun spinning back-to-back with Dj Elaheh.
May 24, 9pm. BEAM, Sukhumvit Soi 55 (Thonglor), 02-392-7750. B300.

Japanese art master illustrates harmony and tension between paper and ink as metaphors for light and dark, day and night, and life and death. This exhibition plays with the idea of corrosion that is rooted within the human body.
May 22-Jun 24, 6:30pm. ARDEL Gallery of Modern Art, 99/45-46, Moo 18, Boromratchonnanee Rd., Taveewathana.