If you're a fan of streetwear, hip-hop or graffiti, you're porbably going to like this
Wandering around Bangkok during the sun's peak hours isn't a good time. The crowds, traffic and general hustle and bustle don't add any bonus points in that regard. But as well all know, there's a vibrant, diverse and exciting city to explore if you take the time to look.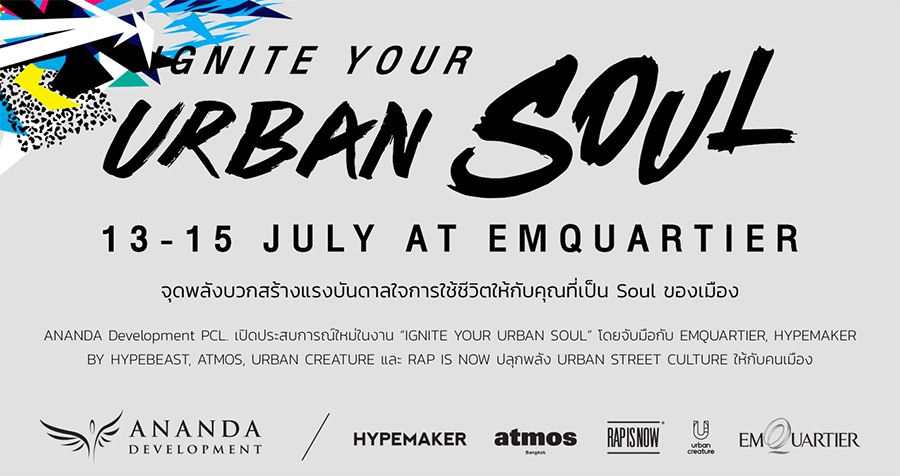 Under the belief that "the soul of the people is the soul of the city", Ananda Development created Ignite Your Urban Soul, Bangkok's latest urban culture event, which aims to celebrate the cream-of-the-crop from Bangkok's street art, music and fashion scene (as well as heaps of cool food stalls) under one roof at The EmQuartier from July 13-15.
There is a lot going on here depending on your niche. Two of the biggest names in streetwear sneakers, Jeff Ng of Staple and Koramith Tahvisavivit, the owner of Atmos Thailand, will join the festivities to talk about the sneaker scene, design and some limited edition shoes on display exclusively at Ignite Your Urban Soul. This is happening at the event's URBAN Soul Living Space, a special area designed with sneakerheads in mind.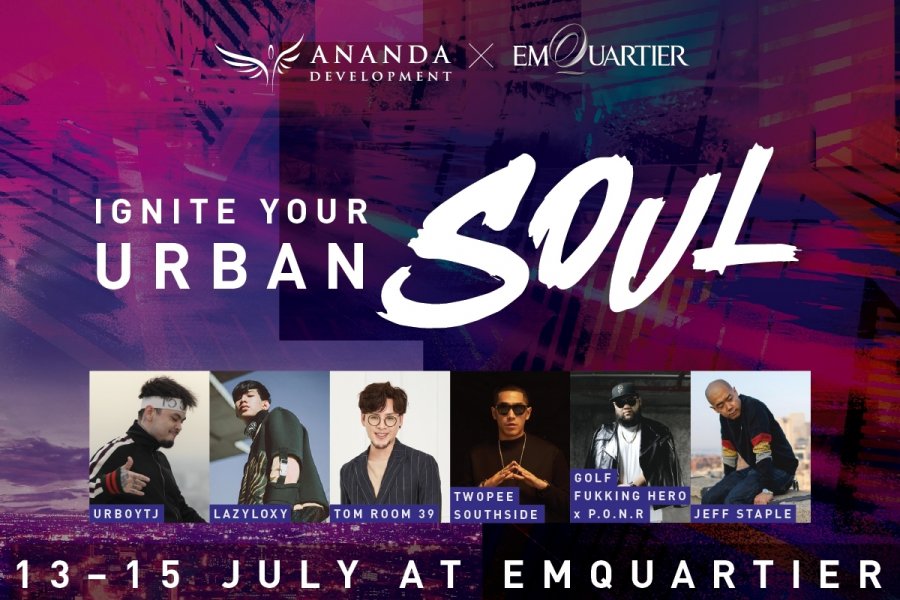 Ananda has also teamed up with some of the country's biggest names in hip-hop—namely UrboyTJ, Twopee, Fukking Hero, Lazyloxy, urban street rappers from the Thai TV program Rap Is Now, and Tom Room 39 —to host a mini-concert on July 13-15.
You can also get your hands dirty with some graffiti painting workshops, mint a temporary tattoo at the Airy Dolly Temporary Tattoo station or shoot some hoops at a makeshift street basketball court.
The food stall game here looks on-point as well with names like Nashville fried chicken specialist Fowlmouth—bringing their patented spicy fried chicken—and Maisen serving up its famous tonkatsu ramen. Wash it all down with coffee drip from Kaizen Coffee and a craft beer.
Ignite Your Urban Soul, G/F EmQuartier. July 13-15.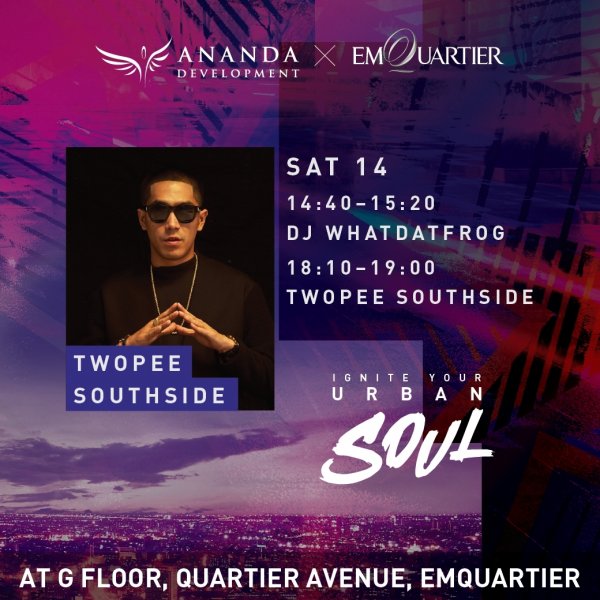 Sponsored by: