Comedy
This improvised late-night talk show parody pulls the audience into the action.
Jan 17, 8:30pm. The Comedy Club Bangkok, Sukhumvit 33/1. B400 via ComedyClubBangkok.com or B500 at the door
WORKSHOP
Inspired by the Early Late Show to get on stage? Sharpen your chops with The Comedy Club Bangkok's weekend-long workshop.
Jan 18-19, 3-5:30pm. The Comedy Club Bangkok, Sukhumvit 33/1. B1,250/day, including a complimentary ticket to the next stand-up comedy show, via ComedyClubBangkok.com
MOVIE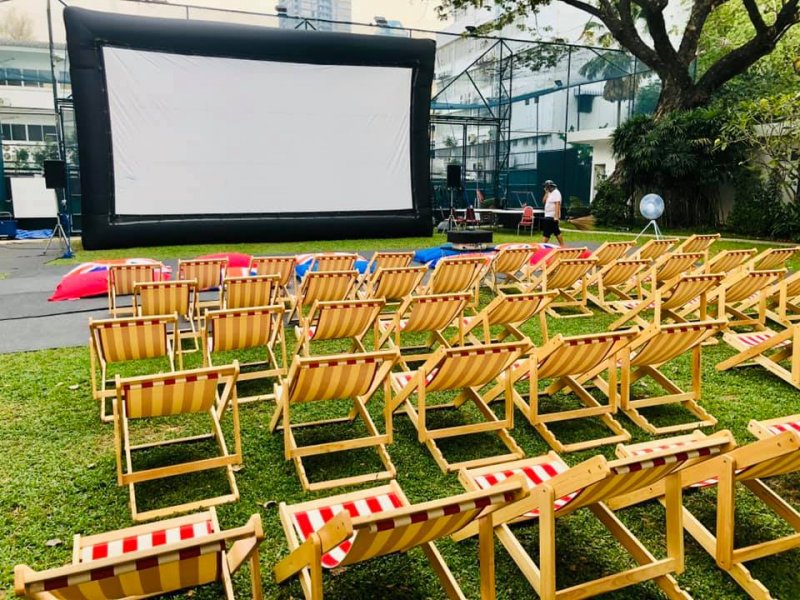 Catch blockbuster hits "Toy Story 4" and "The Blue Brothers" in the garden while enjoying food from the live cooking station.
Jan 18, 6-10pm. The British Club Bangkok, 189 Suriwongse Rd. B100 (adults; includes one drink), B50 (kids)
MARKET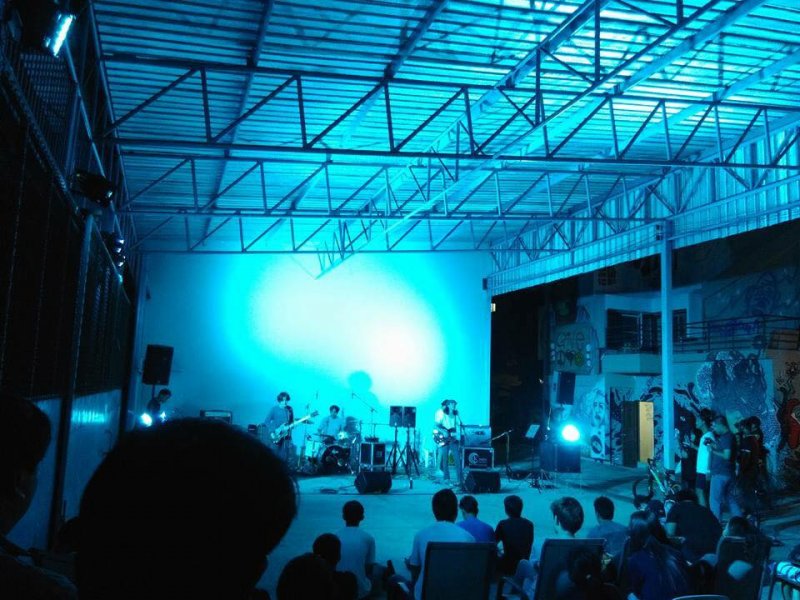 Browse second-hand instruments and vinyl records while catching live performances from over 50 artists.
Jan 19-20, 1pm-late. ASiA Sound Space, 1395 Sukhumvit 77. Free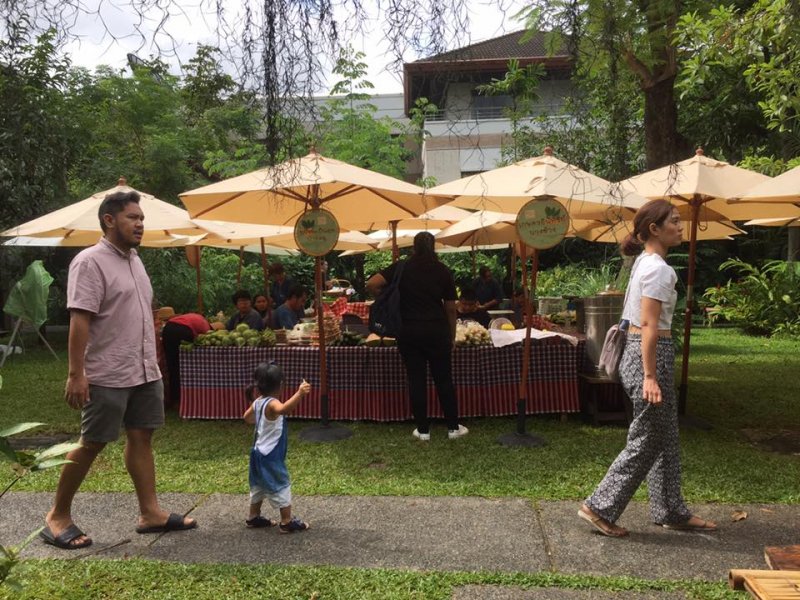 Credit: facebook.com/patom.organics/
Peruse 30 eco-friendly vendors selling organic and vegan food, sustainable products, natural skin care, homewear, clothing and more, along with workshops.
Jan 25, 10am-4pm. Patom Organic Living, 9/2 Soi Phrom Phak, 02-084-8649. Free
EXHIBITION
The Thai street photographer shows colorful photographs of polar opposites: traditional "Thainess" and today's Western-influence society.
Jan 11-Feb 22. Kathmandu Photo Gallery, 02-234-6700.
ART
This map-making installation from the Speedy Grandma team explores the concept of Null Island, the origin of all destructive monsters in Greek legend and a virtual location where digital waste accumulates.
Jan 4-24, 11am-7pm. The Shophouse 1527, 1527 Rama IV Rd.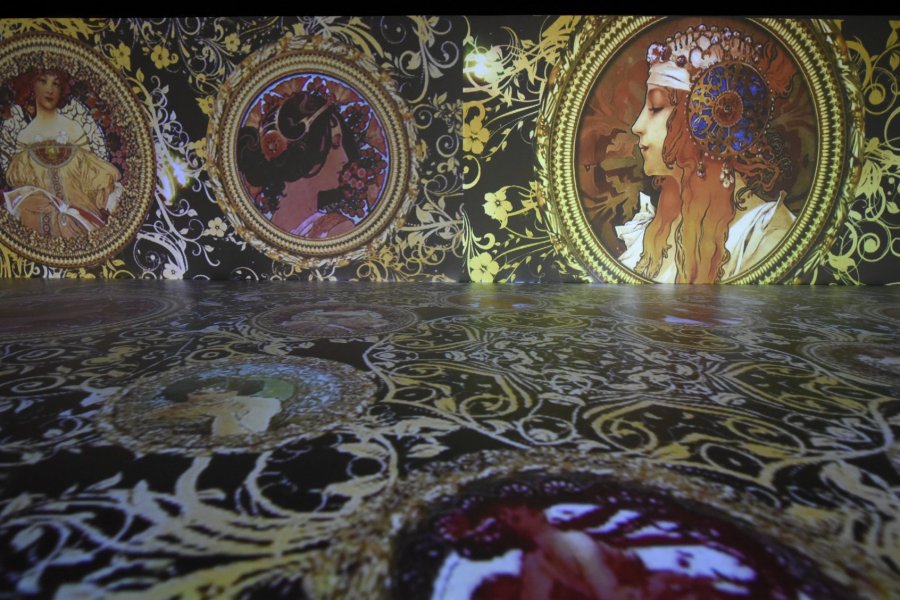 A multimedia exhibition displaying three master artists' masterpieces: Gustav Klimt, Alphonse Mucha and Aubrey Beardsley.
Jan 15-Apr 16. 2/F RCB Gallery, River City Bangkok, 23 Charoenkrung. From B300 via Zipevent
SHOWCASE

Bike fans shouldn't miss this showcase of leading brands and custom bike competition.
Through Jan 19, 10am-10pm, CentralWorld, 999/9 Rama I Rd.
PARTY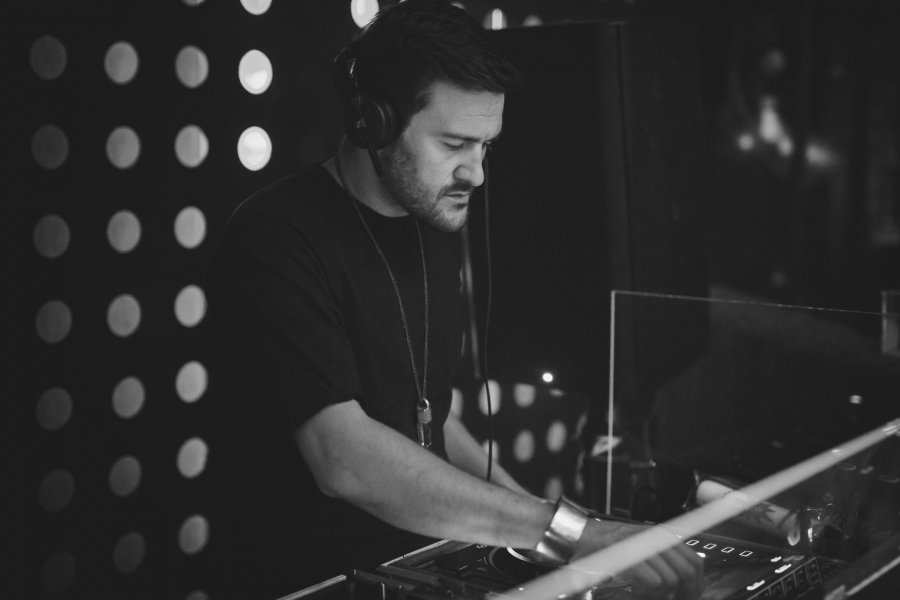 The Spanish house DJ returns to Bangkok during his Asia tour.
Jan 17, 10pm-3am. Safe Room, Whiteline, Silom Soi 8. 087-061-1117
Celebrate the fourth birthday of the Thonglor cocktail den, with two hours of free free-flow Hendrick's and Monkey Shoulder followed by a night of partying with DJs Mr Mowgli and Marmosets.
Jan 17, 7pm. Rabbit Hole 125 Sukhumvit 55 (Thonglor). Call 098-532-3500 or email info@rabbitholebkk.com for tickets
Sathorn-based gallery Tentacles is joining forces with the BACC to celebrate two dances born out of the LGBTQ underground—waacking and voguing—with contests, music and showcases from Higher Level and Kandy Zyanide.
Jan 18, 2-8pm. 4/F, Studio, BACC. B200-250
Celebrate the launch of this new electronic music community with 12 hours of house, techno and electro beats.
Jan 18, 3pm-3am. De Commune, 1/F Liberty Plaza Sukhumvit Soi 55 (Thonglor). B300 (early bird) via tiny.cc/qtix or B500 at the door.
CONCERT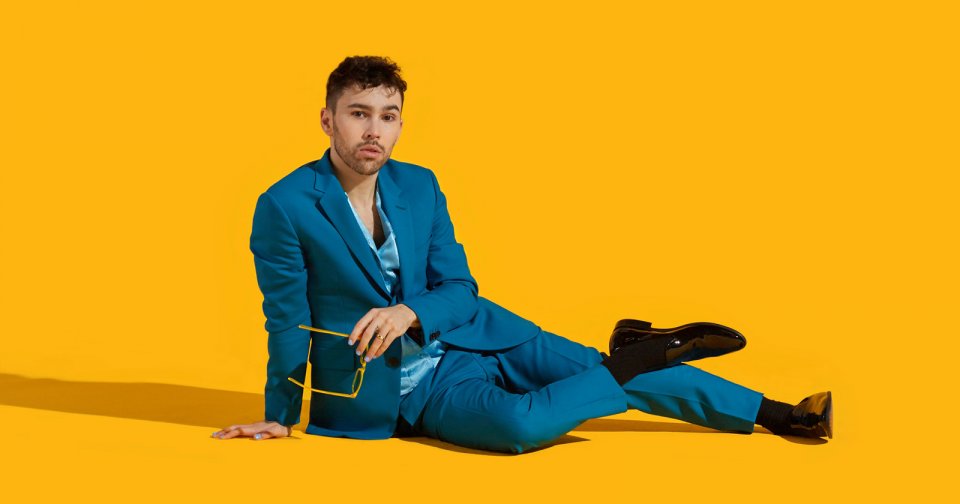 The rising American pop star and Youtube icon visits Bangkok for the first time.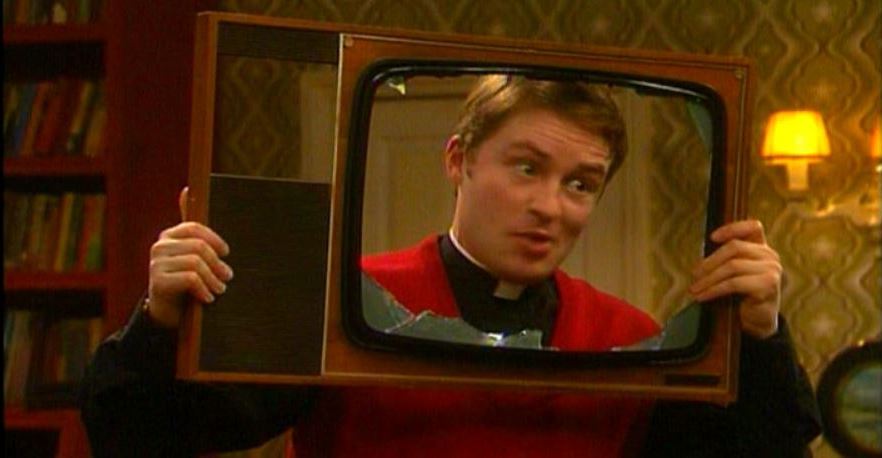 Laugh along with the Irish funny man best-known for his role as Father Dougal McGuire in the legendary British-made sitcom "Father Ted."
Jan 17, 8pm. Lancaster Hotel Bangkok, 1777 New Petchaburi Rd. B950 via Ticketflap
British electropop group Oh Wonder is coming back to Bangkok for a pop-up show at three bars in Chinatown:
Baan Rim Naam
,
Ba Hao
and
FooJohn
.
Jan 19, 4:30pm-onward.
Upcoming
Groove to Thai instrumental funk and hip hop, woven with retro molam and luk thung beats.
Jan 22, 9:30pm-late. Studio Lam, 3/1 Sukhumvit Soi 51, 02-261-6661. B200 (includes one beer)
Catch the legendary German tech and house DJ known for his beaked golden mask.
Jan 23, 6pm. Spectrum Lounge & Bar, Hyatt Regency Bangkok Sukhumvit, 1 Sukhumvit Soi 13, 02-098-1234. From B800 via megatix.in.th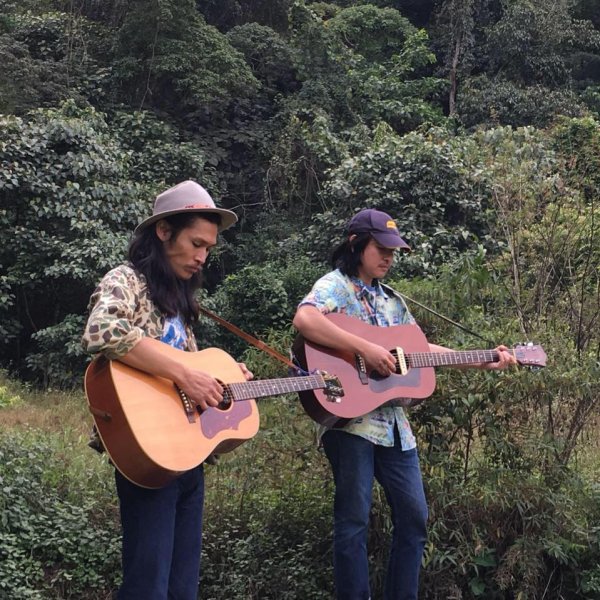 The Thai duo behind tracks "Our" and "Still Together" bring their folksy vocals and acoustic guitars to Scala Theatre.
The Japanese indie band performs in Bangkok for the first time, with support from
Chucheewa
and
Parim
, at Lido.
This Filipino-American R&B singer, songwriter and record producer known for tracks like "Call You Mine" plays at Voice Space.
Jan 26. Voice Space, BBD Building 197 Viphavadi Rangsit Rd. B1,800 via Ticketmelon
Knocked Loose
The Kentucky hardcore punk band takes the stage in Bangkok for the first time.
Jan 26. About Studio, Pradit Manutham Rd. B800-1,200 via Ticketmelon
Keep to your green New Year's resolutions at this clothes swap.
Jan 29, 7-10pm. The Home BKK, 120/18 Sukhumvit Soi 23, 082-495-2121
Taking place in an art gallery, this market features tons of hand-made goods from the maker community.
Feb 29-Mar 1, 10am-9pm. 6060 Arts Space, 27/21 Soi Pradipat, 081-890-1554
This mini film contest will screen 120 minute-long films by local filmmakers. Submissions accepted through Feb 20 via
the60secondfilmfestival.com
.
Feb 28, 7pm. Whiteline, Silom Soi 8, 087-061-1117
Gig promoter Have You Heard? is teaming up with Made by Legacy for this music festival by the river, featuring local and international bands and DJs, plus food stalls and a flea market zone.
Mar 28. Sermsuk Warehouse, Pepsi Pier, 721 Charoen Nakhon Rd.