LIVE MUSIC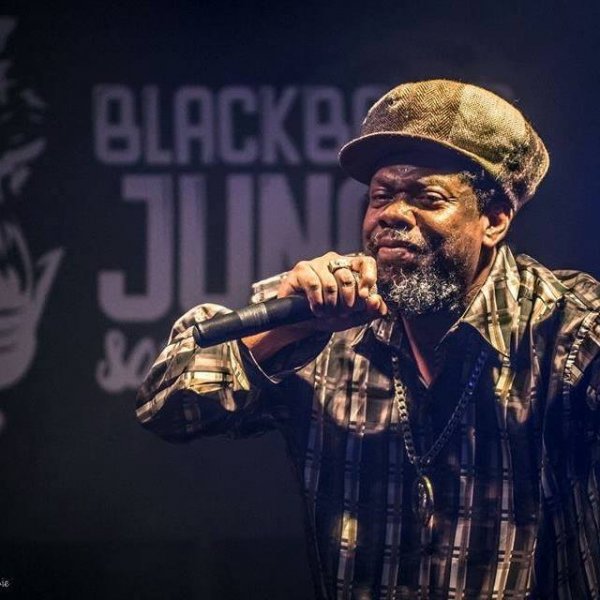 Credit: Ranking Joe Facebook
Cruise down the river with a Jamaican reggae legend, with support from Tony Rankin, U-Key, Jonathan and Calvin, Woo Woo and Karma Ryhme Sound System.
Nov 15, 9pm-1am. Bangkok Island, dock opposite Charoenkrung Soi 57. B700 in advance / B900 on the day
Get up close and personal with two bright young stars from London's West End theater: tenor singer Daniel Koek—one of the youngest men to play Jean Valjean in the original production of Les Misérables—and Harriet Jones, who starred as Christine Daae in The Phantom of the Opera. Gear up for belters from their former roles, as well as additions from the likes of Wicked, Mary Poppins, Rent, Aladdin and Miss Saigon. Vocalists from the Royal Bangkok Symphony Orchestra's "Young Talent Sings Broadway" concert will join the two stars as the chorus.
Nov 16. Aksra Theatre, 8 Soi Rang Nam. From B1,000 via ThaiTicketMajor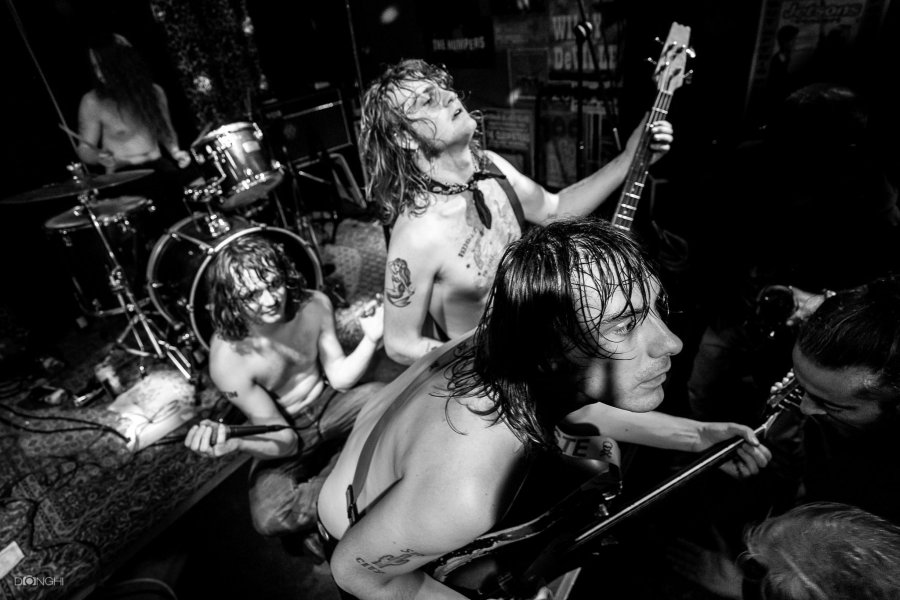 The Kiwi punk rock revivalists descend upon Thonglor with their throwback, hard-charging and sweat-soaked brand of punk rock. Expect a no-holds-barred performance of incendiary tracks like "Gimme Beer or Gimme Death" and "Lust for Evil" from 2018 release Nuke Earth to get a taste for their fuzzy, Stooges-like sound—which Spill Magazine has described as "like a sledgehammer to the side of the head."
Nov 17. Speakerbox, Liberty Plaza, 40 Sukhuvmit 55 (Thonglor). B300 at the door (includes one drink)
FESTIVALS

A festival featuring over 30 international artists, with musical styles ranging from indie rock to post-punk to electronic, including English pop-rockers Bombay Bicycle Club, Australian scuzz-punks King Gizzard & The Lizard Wizard, English goth-rockers The Horrors and American surf-rockers The Drums (US), joined by Badbadnotgood (US), Cuco (US), Swim Deep (UK), Benny Sings (NL), Cosmo's Midnight (AUS) and Pomrad (BE). Local acts include Youngohm & Young Bong, Stoic, Khana Bierbood and many more.
Nov 16-17. Live Park Rama 9. B2,990 for a one-day pass; B3,990 for a two-day pass via Ticketmelon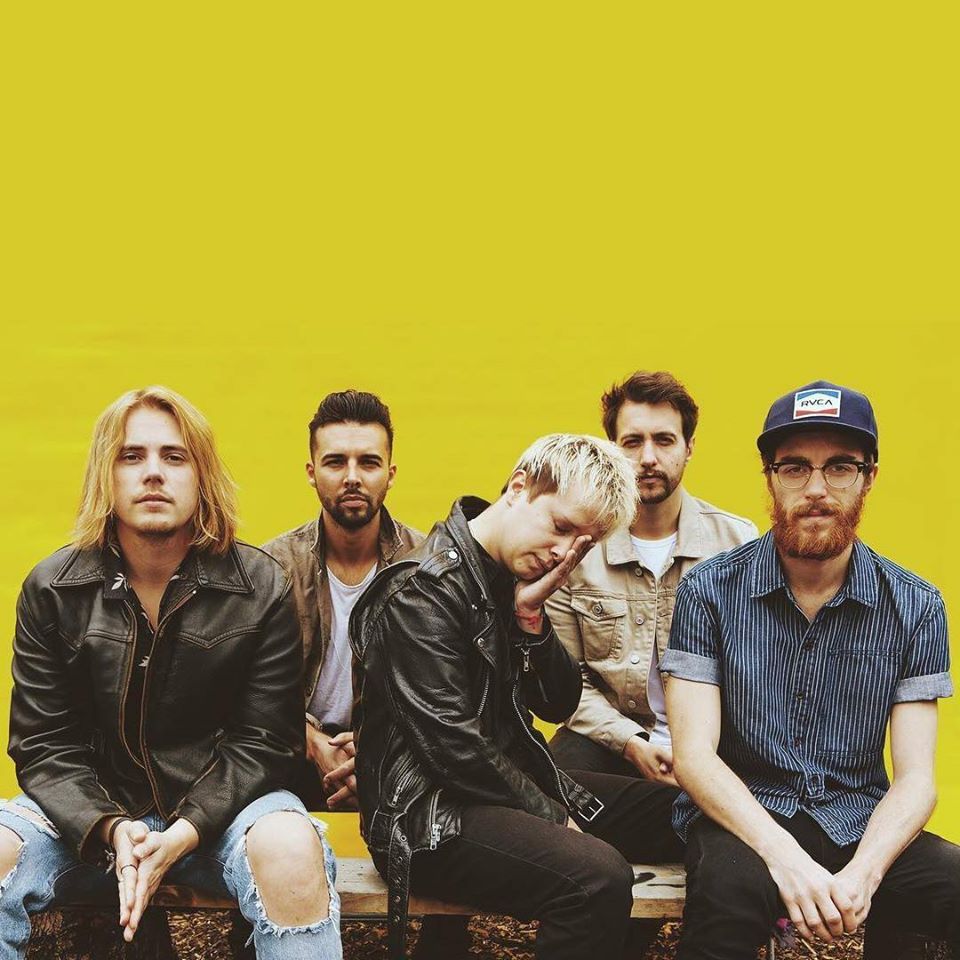 Credit: Nothing But Thieves
The Very Company's debut festival will be headlined by French multi-instrumentalist FKJ (Vincent Fenton, aka French Kiwi Juice); British alternative/indie rock band Nothing But Thieves; Sydney's reggae-slash-indie rock band Sticky Fingers, and up-and-coming bands with female leads like The Marias (Los Angeles) and Pale Waves (Manchester, UK). French indie pop band Tahiti 80 and Australian artist Sun Rai will also play. On the Thai side are many familiar Bangkok names like Safeplanet, Whal & Dolph, Somkiat and more.
Nov 16-17. Show DC Arena. B3,600 via Ticketmelon
SCREEN
A documentary film following a Kurdish separatist group in Turkey, the PKK (Kurdistan Workers' Party), and its role as a trigger in Middle Eastern conflict.
Nov 14, 8pm. Jam, 41 Charoen Rat Soi 1, 089-889-8059. Free
COMEDY

Catch the Egyptian actor, comedian and co-founder of the 'Axis of Evil' Comedy Tour, which aired on Comedy Central as the first ever Middle Eastern stand up comedy special.
Nov 16. 2/F, Park Plaza Hotel, Sukhumvit Soi 18. B600 here / B800 on the door
This performance by local comedian Katanyu Swangsri might help you stand up to bullies in clever new ways.
Nov 16-17, 7pm. Siam Pic-Ganesha Theatre, 7/F, Siam Square one, 388 Rama I Rd., 02-257-2899. From B600 via ThaiTicketmajor
TALK

Eleven talks and shows focused on spreading ideas and stories from lesser-privileged Thai kids.
Nov 17, 12:30pm. C asean, CW Tower, 10/F, 90 Ratchadaphisek Rd., 02-785-9999. B300/student, B500/regular and B1,000/charity member via Eventpop
THEATER
This play by Peter O'Neill and Claire Stanley follows four characters as they live, love and grieve, exploring themes of family in 2019, love, acceptance, diversity, birth, death, truth, and LGBTQIA issues (English with Thai surtitles).

Nov 14-Dec 7 (Fri-Sat only). Peel the Limelight Studio, 2/F, Jasmine City Building. B700 here
ART
The third edition of this biennial arts festival is packed with modern art exhibitions, performances and screenings, from
Des Gestes Blancs
on
Nov 14-15
, a heartwarming father-son performance exploring the paternal bond through movement (Hostbkk. B800 via
Ticketmelon
), to
VRwandlung
(through Dec 15. Goethe-Institut Thailand), an interactive gallery installation based on Franz Kafka's 1915 novella
The Metamorphosis.
A series of film screenings and talks are also on the agenda, including
The Flat
(1968) by Czech filmmaker Jan Svankmajer on Nov 16 (Goethe-Institut Thailand).
Through Dec 15. Various locations
Two photographers, Manit Sriwanichpoom and Rammy Narula, exhibit their images of Hua Lamphong Railway Station taken 30 years apart.
Nov 16-Dec 28. Kathmandu Photo Gallery, 87 Pan Rd.
The team behind Bangkok Design Festival transforms Siam with installations, performance art, degree shows, screenings and more.
Through Nov 24. 10am. Siam Discovery, Siam Center, Siam Paragon, Lido Connect, MBK, BACC. Free
Rattanakosin Island gets an artistic makeover courtesy of Museum Siam's collaboration with emerging local artists. Highlights include historical tours, talks and workshops.
Nov 15-24. Museum Siam, Sanam Chai Rd., 02-225-2777. Free
This photo-based art exhibition tackles the objectification of teenage idols by examining the practice of "photo set selling."
Nov 16-17, 5:30pm. Joyman Gallery, 357/359 Maha Chai Rd., 065-124-2222. Free
This exhibition explores the story of Gautama Buddha through the unique cross-cultural lens of local artist Rachata Siriyakul.
Through Jan 12, 11am. Serindia Gallery, Charoenkrung Soi 36, 02-238-6410.
Bangkok-born Australian sculptor Vipoo Srivilasa portrays the burning issue of same-sex marriage (LGBTQ+) through the classic Thai mythology "Sang Thong."
Through Jan 19, 10am. Subhashok The Art Centre (S.A.C), Soi Phrom Chit, Sukhumvit Soi 39, 02-662-0299. Free
FASHION
Terashima Naoki Trunk Show and Shoeshine Workshop
Get your kicks polished to perfection by one of the most famous shoeshiners in Japan (it's a thing, apparently!). Shoecare and maintenance is priced at B1,800 and the shoeshine workshop (Nov 17, 10am-midday) at B2,500.
Nov 16-17. The Decorum, Ari Samphan Soi 5, 086-533-5255
PETS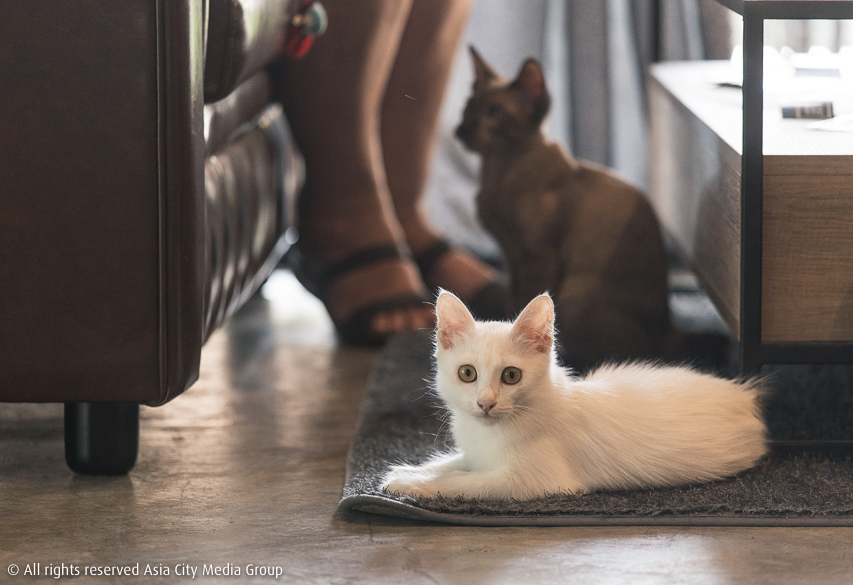 PAWS Bangkok's adoptable cat cafe returns with a line-up of cute kittens and tasty coffees.
Nov 17. UnionSpace, 30 Sukhumvit Soi 61
MARKETS
This four month pop-up by the river will launch on Nov 14 with 16 members of BNK48, music from Cassette Bar, 40 food vendors and a colorful art installation.
Nov 14-Feb 14. Canapaya Riverfront Rama 3
A market with 15 stalls showcasing the colorful arts and classical crafts of Thailand's ethnic communities, in partnership with Lofty Bamboo, a responsible company which is certified by the World Fair Trade Organization (WFTO).
Nov 15. Bangkok Marriott Marquis Queen's Park, 199 Sukhumvit Soi 22
UPCOMING
The Norwegian indie pop-rock band performs in Bangkok for the second time. The group's first single "Flowers" debuted in 2016, but the five-piece slid into the international spotlight in 2017 when their video for "Everytime" went viral. The band parlayed that success into a 2018 Breakthrough Artist of the Year award at Spellemannprisen—the Norwegian answer to the Grammy's.
Nov 22. Voice Space, BBD Building (Viphavdi), 197 Viphavadi Rangsit Rd. B2,000 via Ticketmelon
Karma Klique are setting sail once again with a techno- and house-fueled boat party down the Chao Phraya. Expect five hours of tunes from Cleveland (Luxembourg), Jennifer Loveless (Australia), Sunju Hargun (Thailand) and more.
Nov 23. Departs from River City, 23 Soi Charoenkrung Soi 24. B1,400 here
On Nov 24, two of Bangkok's party powerhouses are joining forces for one epic Sunday get-down. Dubbed Tropic Beam, the event will see the bartenders and DJs of Charoenkrung party hub Tropic City descend on 72 Courtyard for an open-air terrace party. Expect house and disco tunes from Montreal-based DJ Project Pablo, Swedish duo Mumsfilibaba, Jam On Toast and Transport, bites from chef Steve Doucakis' newly opened international izakaya Little Donkey, tropical cocktails and an after party at Beam.
Nov 24, 4pm. 72 Courtyard, 72 Sukhumvit Soi 55 (Thonglor). B600 vis Ticketmelon (includes one Asahi)