Whether you had a good year or a bad one, odds are you're going to wake up in 2023 hungover, heartbroken, and with champagne heartburn. 2022? We're done with you.

A Very Tiki New Year's Eve from Siri House will feature Pacific oysters with kiwi salsa along with poke-style salmon carpaccio and more—including roasted suckling pig starting at 6pm. Who knows, maybe this will be the year you try out the pool. B2,023, Siri House
With a new menu tailored for the big night, DJ Roberto will be spinning for New Year's Eve starting at 9pm. Reservations at 097 114 7342, La Bottega Bangkok
Get a little Eyes Wide Shut with a Masquerade Party at Revolucion Cocktail, the bar that's seemingly always on fire—like, with actual fire. A masquerade ball is always a chance to get into a little extra mischief before the year ends. Free entry, Revolucion Cocktail
Let's face it, some of us don't want rooftops and fireworks. Instead, Jam has our favorite musical style of all: sung from a toilet. Go, be weird, have fun, and ring in the New Year your way. Free entry, Jam
Topgolf really took the stops out in 2022, and they're letting it all hang out for the end. You can have five hours of free gameplay for up to 10, free beer tower, fireworks, and a chance to win a trip to Dubai. Booking here, Topgolf
A good pregame if you're going to mix it up with the fireworks on the river, Jam Jam at Asai is laying on the champagne for Saturday and Sunday with a bottomless bubbles deal for B990. Tickets here, Jam Jam
Live bands Prince Von Hudson and Why Not will be ringing in the new year at Maggie Choo's on Saturday, and the big event is the after party, featuring DJ Kriszd and DJ Travelin Matt. B500, Maggie Choo's
Few places in Bangkok can compete with Shangri-la when it comes to glitz and glam. This year, it's not just about the fireworks. There's a poolside buffet, cafe buffet, a set menu at Salathip, and more going on all day. Booking here, Shangri-la Bangkok
The young and beautiful flock to So Bangkok's pool parties each month, and this weekend will be one to remember. It will be nine hours of beats from a hot DJ line up until the clock strikes midnight and beyond. B595 / B680 at the door, So Bangkok
Set dinner, DJs, and a sea of white, the Above Eleven party starts at 6pm with DJ Pepe and then DJ Vadim going until late. Climb up to the 33rd floor for a party that's going to be one of the few places to bring in food as good as the drinks. B1,500, Above Eleven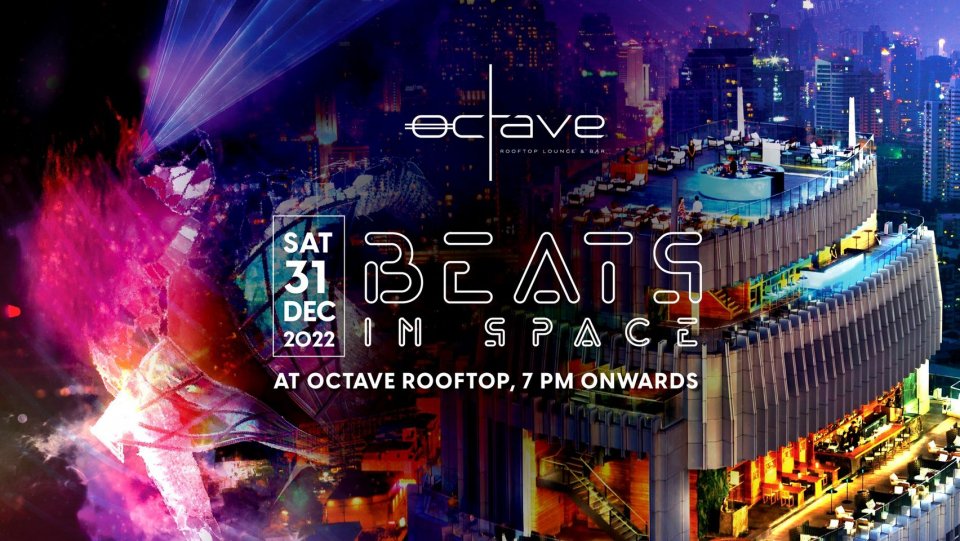 One of Bangkok's favorite rooftop spots, Octave Rooftop has unlimited canapes and free flow drinks on the big night starting at 7pm and going to 2am. B11,900, Octave Rooftop.
One of the few hotel bars that can combine luxury with actual fun, Bar Yard on the 40th floor is sure to be a good time this year with a lineup of DJs and bottle packages. Entry B500, Bar Yard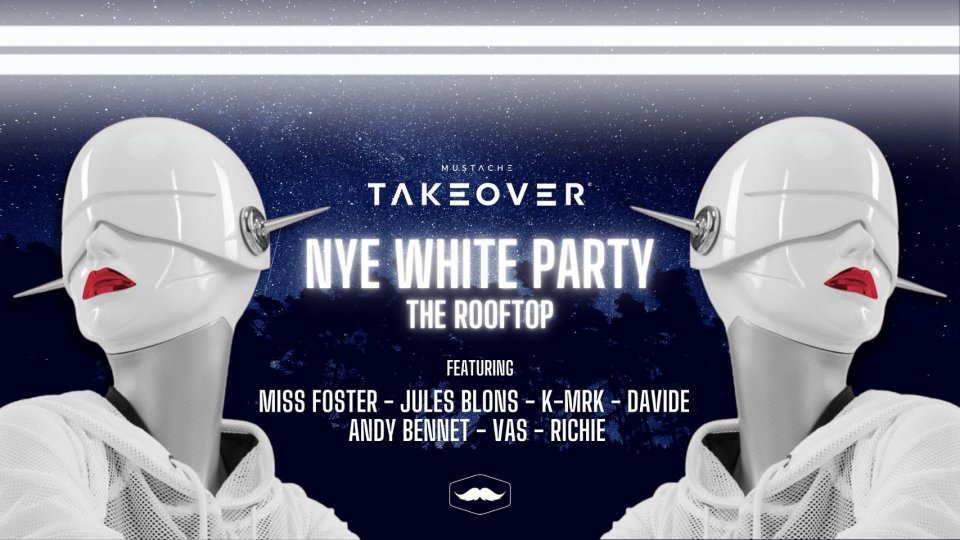 At the Amari Watergate, Mustache is taking over for a white party featuring a line up including Miss Foster, K-Mrk, Jules Blons, Davide, and more starting at 7pm. Tickets here, Amari Watergate
Get your feliz año nuevo on at Havana Social, one of Bangkok's hottest clubs. If you and your friends are smart and want to splash out, you should grab a table for a night of festivities that begin at 8pm. B600, Havana Social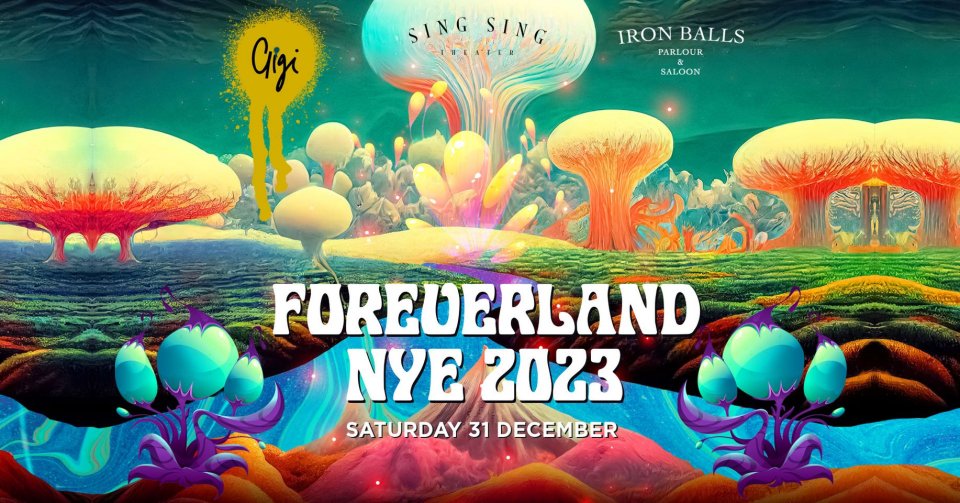 Sing Sing theater is going psychedelic for the new year—and, as ever, expect plenty of dancing and good tunes. B1500 / B1800 (incl. 2 drinks), Sing Sing Theater
Rang Mahal started a tasting menu earlier this year, but it can still be a high-up place to have fun on NYE—complete with a buffet starting at 8pm and going until late. B3,500, Rang Mahal.
Three live bands will be rocking The Commons Thonglor for an all-day party starting at 2pm, featuring special games, food, and the community of The Commons. Free entry, The Commons Thonglor
With an all-you-can-eat and an all-you-can-drink deal, one of Bangkok's long-time Indian food spots is putting on a buffet and a party for the new year. You can also expect Bollywood performances, a fire show, and a DJ. All you can eat B2,990 / eat and drink at B4,990, Charcoal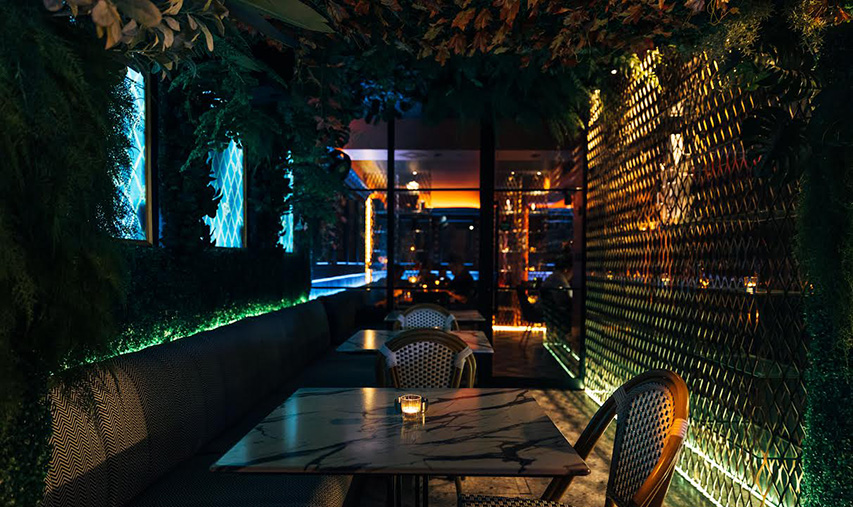 Mezcal—a new bar bringing a whole new love of mezcal and tequila—landed earlier this year and they're putting on a party to see in 2023. Everyone gets a round of free drinks, DJ performances will be on hand, and there will be a hoop performance at the bar. B500, Mezcal.
If over the river is where you belong, Seen will have fireworks, DJs, dancers, ballet, costumed performers and more on the big night. Oh, and don't forget the food deals. Tickets here, Seen Restaurant and Bar