For a full list of all the Halloween parties happening this weekend, click here.
Thursday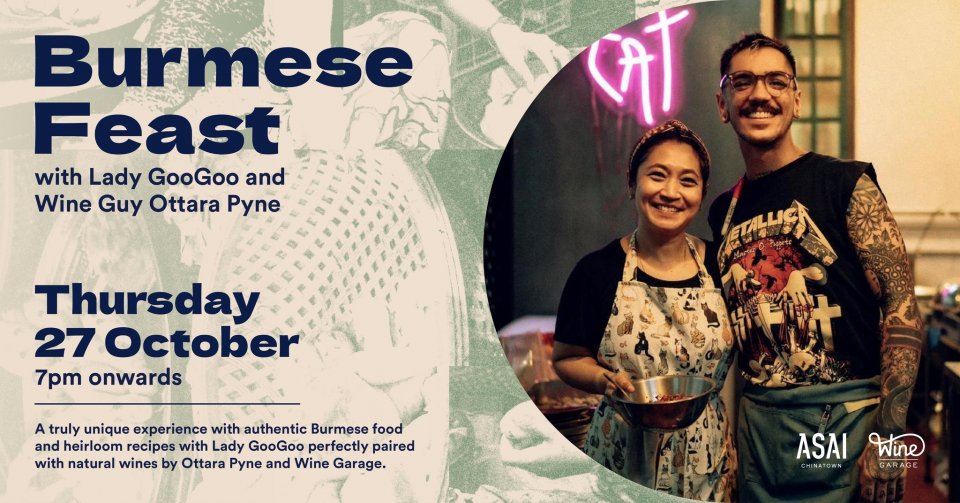 Burmese food and natty wines follow Lady GooGoo into Jam Jam Eatery for heritage recipes and authentic fare in a collaboration with Asai Hotels, Wine Garage. B2,000 per person, Jam Jam Eatery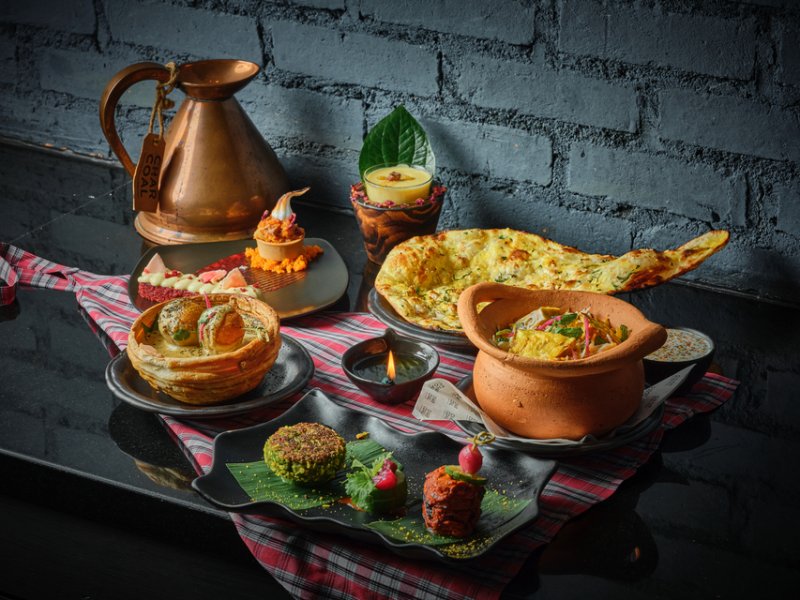 If you missed the Diwali set menu that ended on Wednesday, you can still pop around to Charcoal on Soi 11 for truly incredible Indian food and dance performances starting at 7:30pm—and don't forget teh cocktails. Free entry; book here, Charcoal Tandoor Grill & Mixology
Friday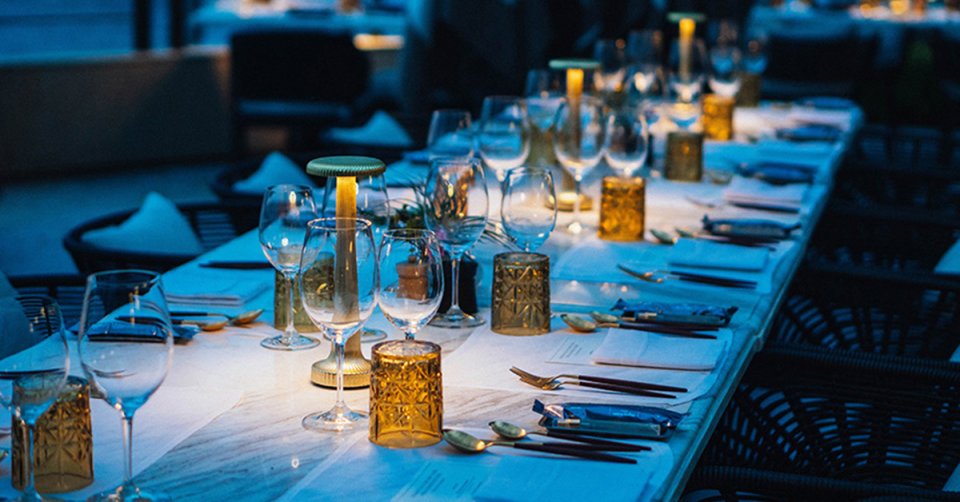 Phra Nakhon, one of our favorite foodie spots on the river, is bringing back their sustainable wine dinner from Thai Chef de Cuisine Kannika Jitsangworn paired with sustainable and organic by sommelier Thanakorn Bottorff. Booking at fb.bangkok@capellahotels.com or 02 098 3814, Phra Nakhon
Photo: Hard Boy at Custard Studio / BK Magazine
It is genuinely hard to find a Thai cover band as fun as Hard Boy, so we suggest you go and check them out at The Rock Pub before they get too big for their britches—and there's metal throughout the set list for the evening. B400 pre-show / B450 at the door, The Rock Pub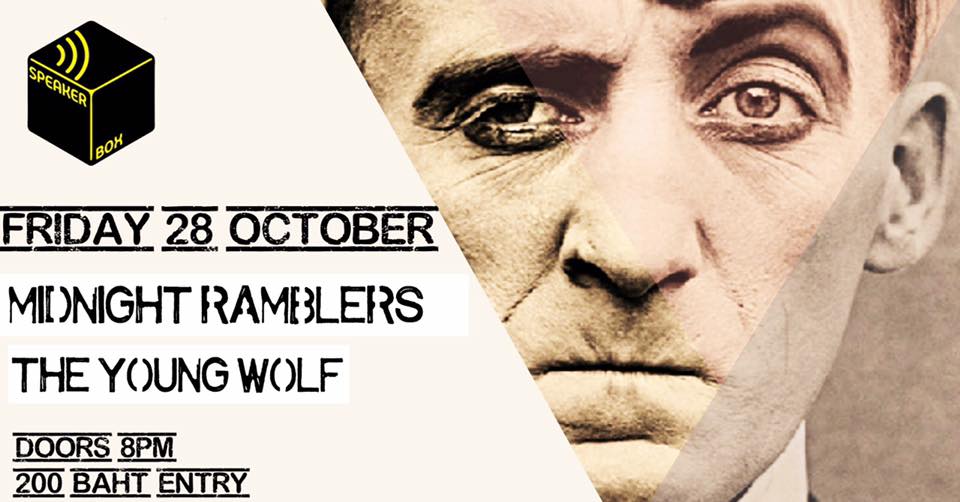 Thonglor's favorite live music dive—and some pretty good larb moo tod to boot—is puting on the Stones-heavy Midnight Ramblers and Young Wolf on Friday night. B200, Speakerbox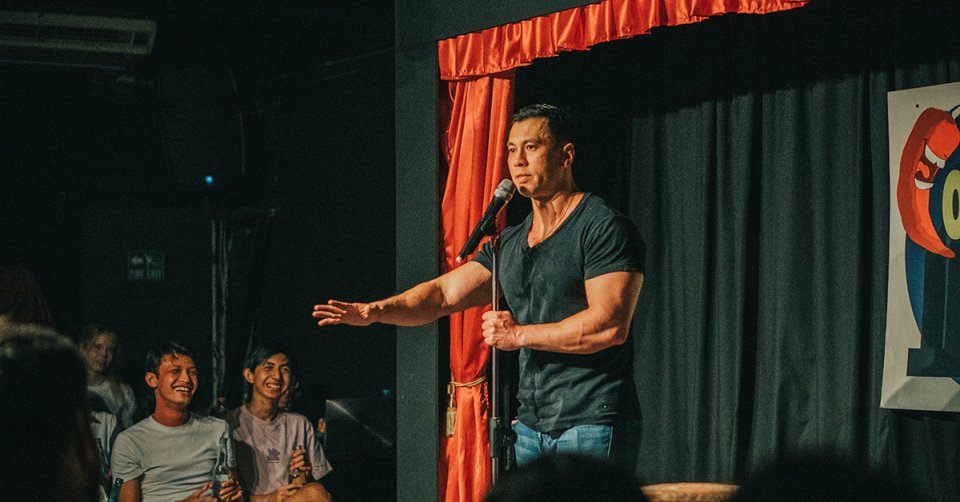 Join Chris Wegoda and friends for our favorite place to laugh as the Comedy Club Bangkok celebrates eight knee-slapping years and reopens to the public this Friday. B600 / B800 at the door. Comedy Club Bangkok
Saturday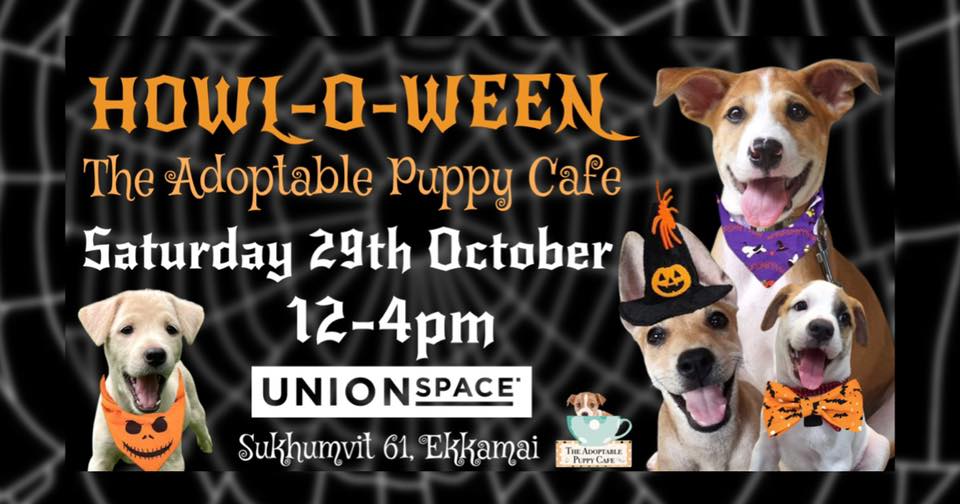 Grab a coffee, brace yourself, and try to resist all the adorable pups in fancy dress. Look for cupcakes, donuts, and homemade toffee apples. Whether you want to adopt or just get some puppy love, dressing up is welcome and there will be a costume contest. Free entry, Union Space
Saturday and Sunday are all about the kids at Siri House. Go for face-painting, games, and moves—from Charlie Brown and his Great Pumpkin to Wallace and Gromit and Transylvania—all starting at 11:30am. Reservations at 94 868 2639 and sirihouse@farandolegroup.com, Siri House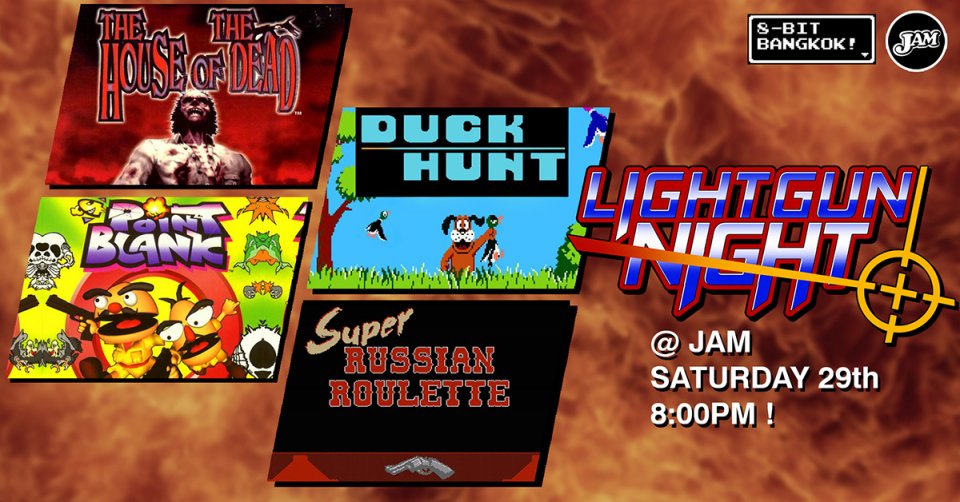 Join Jam for 8-bit Bangkok where they will be taking a break from the loud music to play games with Sinden Lightguns for gaming on the indoor projector. Free entry, Jam
Dogs not your thing? Well, over at 101 True Digital Park, you can find some Halloween horrors who need you to smoosh their faces. That's right, it's adoptable cats in fancy dress. Relax, have some Seventh Bakery, and try not to walk home with a kitty. Free entry, 101 True Digital Park
It's one of our favorite spots for a boozy brunch downtown, so check out Chim Chim early or late for two special DJs and a few surprises—along with face painting and cotton candy. Book at 02-217-3000 or info@chimchimbangkok.com, Chim Chim Bangkok
Sunday
The Bar at The House on Sathorn doubles with Rivo Gin and Life Elixir for a collab with Francesco Moretti from The Bar and Matteo Cadeddu from Opium Ba with cocktails starting at B390 a glass. Book here, The Bar at The House on Sathorn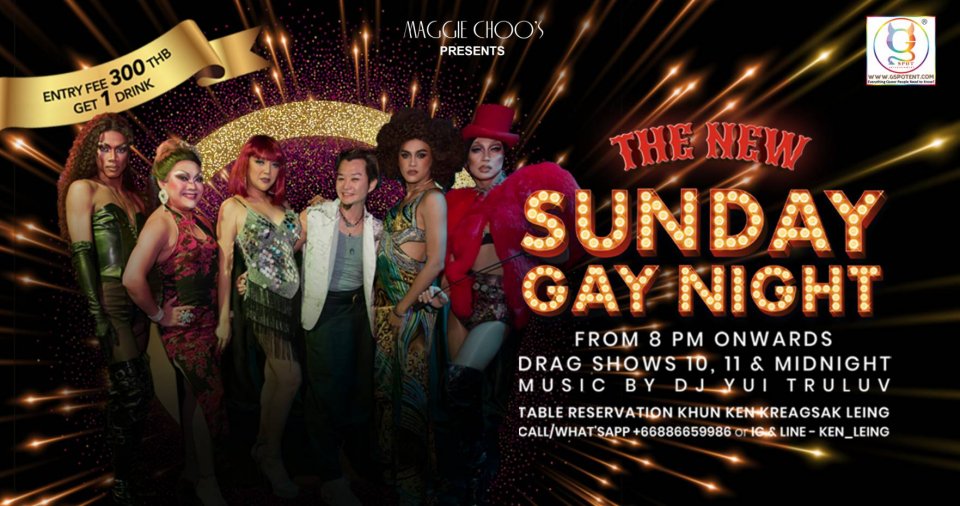 Looking for somewhere to really party on a Sunday night? Well, the New Gay Night at Maggie Choo's returned earlier this year and it's the place to be for fun, drag, and a lot of smoke machine action on a Sunday. Tickets here, Maggie Choo's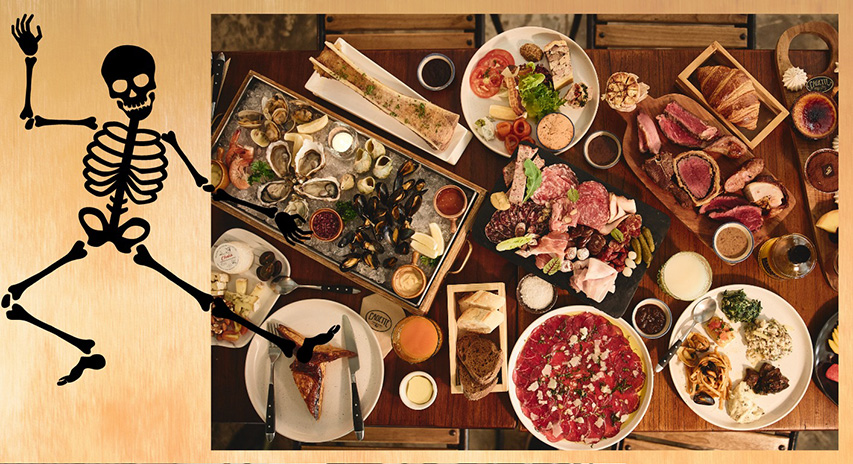 How could a brunch buffet be spooky? Well, on Sunday the witches kitchen will be throwing a kid friendly shindig, featuring a party for the little ones on the third floor, all-you-can eat buffet with free-flow soft drinks, and a host of activities. B1,490 / B550 for kids; book here, Cagette Canteen & Deli
On Sukhumvit 20, grab some family-friendly entertainment with clowns, games, clowns, balloon art, and more—and a space for the adults to wear off some of that Halloween hangover and B699 freeflow. Free entry, The Deck
Start out by exploring natural, organic, and biodynamic wine of the Aussie variety as Madi Wine Bar teams up Veraison to present 10 selected labels of Australian natty wine to try (B1,650) from 4-6pm, and then get in the swing of Halloween with two hours of freeflow white wine (B,1250) from 8-10pm with soul, funk, and disco by DJ Slip. Book via Line: @madi_bkk, Madi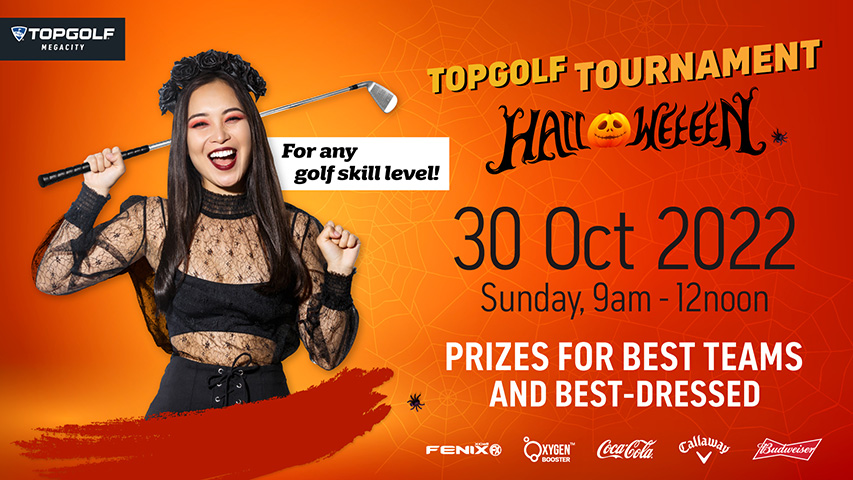 Compete in the Topgolf Halloween tournament in teams of three for four to win B75,000 worth of prizes, with the best costume (think angels and demons) getting the best prizes, and it's only B750 a player for 2.5 hours of Topgolf gameplay. B750, Topgolf Megacity
Remember when we told you about the huge beer and live music festival in Sep? After two years,
Thailand Brew Fest
is finally back for its fifth iteration this weekend on Oct 28-30 at the Asoke-Makkasan link. The event is organized by Smiling Mad Dog, known for importing popular international craft beers like BrewDog, Ballast Point, and Evil Twin—so you know to expect quality. Festival goers can look forward to over 250 selections this year.
Tickets here, The Link Asoke-Makkasan
Not wild enough? For a full list of all the Halloween parties happening this weekend, click here.