On Tuesday night Bangkok got its first taste of Phra Nakhon's new hit chef at Capella Bangkok. The plush hotel marked International Women's day with Kannika Jitsangworn's first ever meal at the riverside restaurant, a palate-spanning collection of traditional Thai cuisine.
Coming to Capella after a globetrotting two decades in the industry, Chef Kannika has worked with Aman resorts in Indonesia, Turkey, and Bhutan as well as The Datai in Langkawi and COMO Parrot Cay in the Turks and Caicos.
The meal begins with an amuse-bouche of puffed riceberry, crispy chicken skin, and quail egg. Then, it's the appetizer trio: one gorgeous plate with a Phuket style fresh spring roll on a spicy cashew and tamarind sauce, grilled mackerel fish cakes, and a twist on traditional miang kham, a betel leaf with red pomelo, green mango, ginger, coconut, long beans, shallots, and a chili vinaigrette.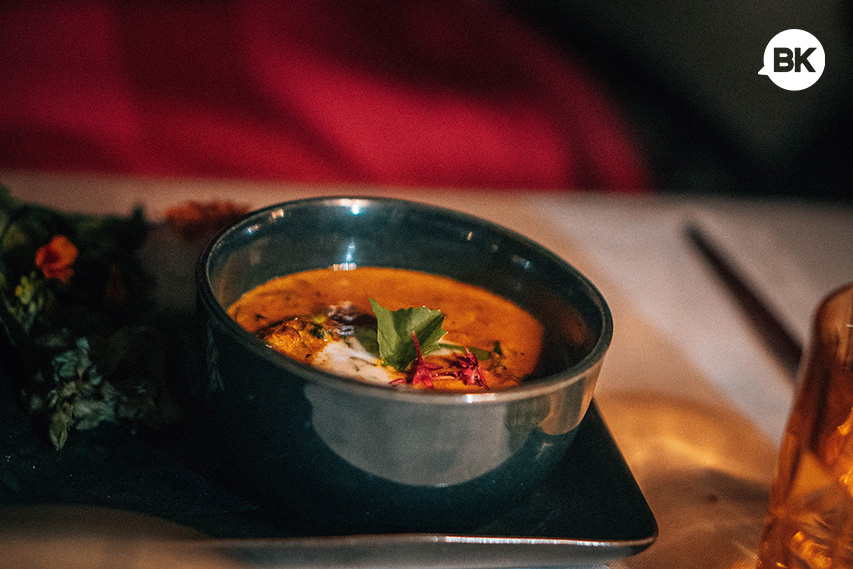 For the mains, sticking with the southern style, the yellow crab curry is served with accompanying cold rice noodles to soak in the rich, thick flavor. The crispy fried grouper with turmeric is assisted by a refreshing—and amazingly fragrant—somtum. Lastly are the chiangda leaves with oyster sauce and sweet pickled shallots and garlic. The chef points out that this last dish can be a little bitter to those not used to it, but we can attest that it's savory and easy on the palate. The mains come on seperate platings, of course.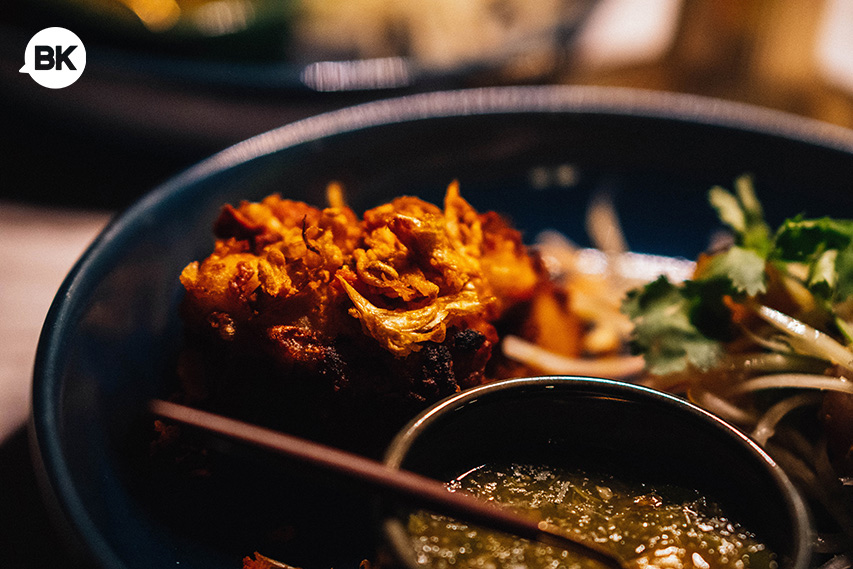 The desserts are all about the jasmine. There's a twist on khanom buang (Thai crepes) with meringue and chinese plum with a jasmine syrup (topped with gold leaf). And finally there's a marian plum—famed for their short season—in an icy jasmine flavored syrup.
Her flavors at Phra Nakhon span Thailand, with a little extra love for the southern style. Diners can eat indoors, but the best seats are amongst the trees, frogs, and river views of the Chaophraya. Capella Bangkok couldn't have opened at a worse time in 2020, but Phra Nakhon has been a fulsome offering to domestic travelers and gastronomes alike.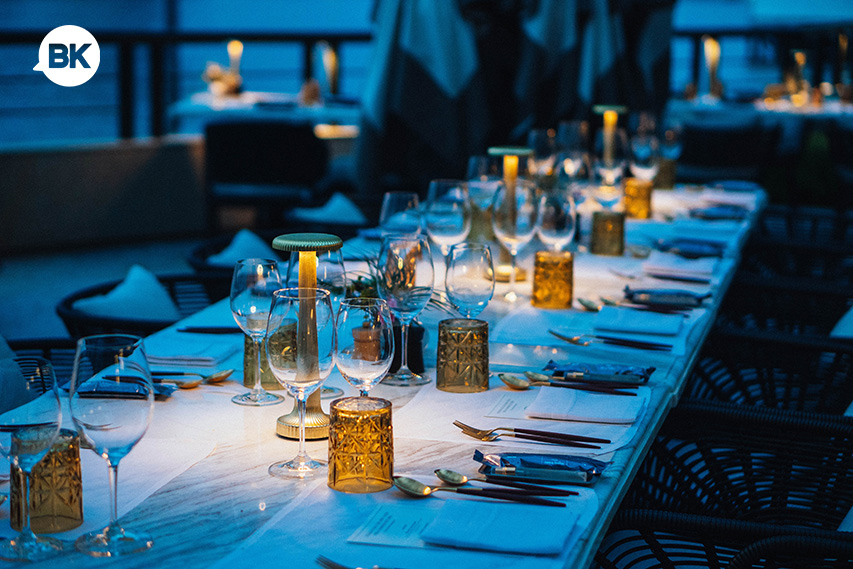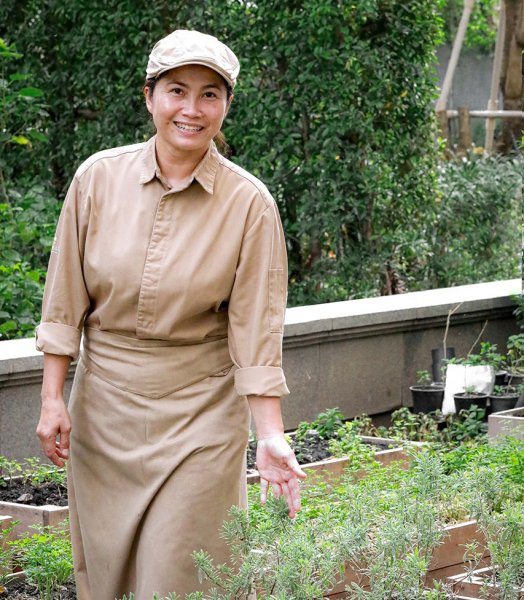 Kannika Jitsangworn, promotional photo from Capella Bangkok.
Capella Bangkok, 300/2 Charoen Krung Rd, Yannawa, Sathon, 02 098 3888