Thursday, Sep 29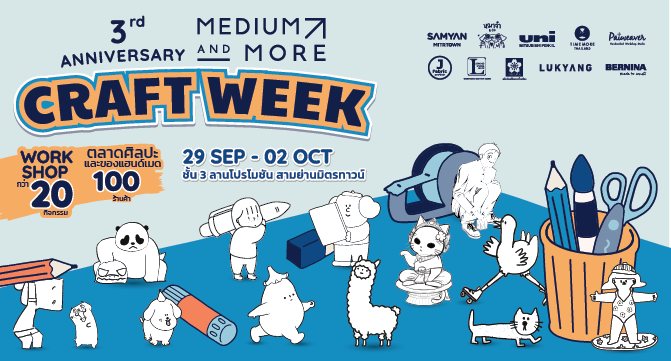 Over 100 vendors will fill the third floor of Samyan Mitrtown for Medium and More Craft Week 2022 from Sep 29 – Oct 2. Shop through a selection of handmade crafts, drawings, prints and other items. There will also be around 20 different workshops happening throughout the weekend so you can try you hand at making your own crafts. Free entry, Samyan Mitrtown
From 7-9pm, Alliance Francaise Bangkok hosts an evening focused on "visual music", which aims to blend animation and sound together in interesting ways. The night is divided into two parts, one examining music videos and the other looking into experimental shorts. There will also be a post-screening conversation moderated by Patara Nimmol with Keawalee Warutkomain as a guest speaker. Free entry, Alliance Francaise Bangkok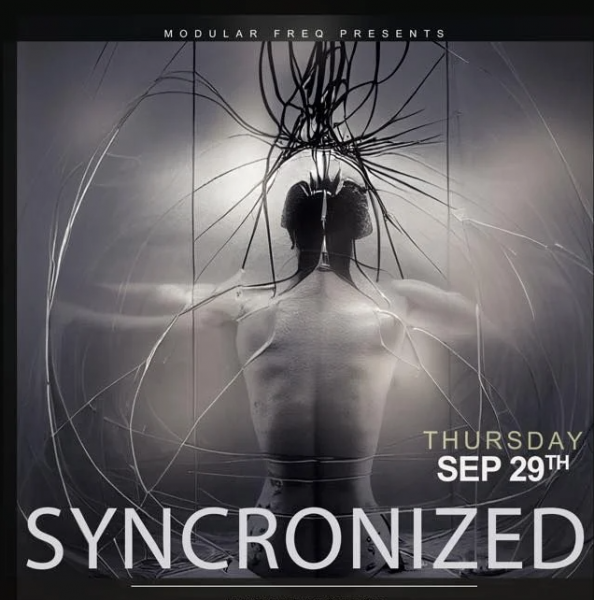 A night of experimental electronic music, from ambient to techno, featuring live modular performances and live DJ sets. B500 (advance), B600 (door), De Commune.
Friday, Sep 30
Get some laughs in with the folks at The Comedy Club Bangkok this Friday with an all-star cast of improv comedians at The Royal Oak Pub. No scripts or no pre-practiced sets, just off-the-cuff jokes and suggestions from the audience. B350 early bird/B500 at the door, The Royal Oak Pub.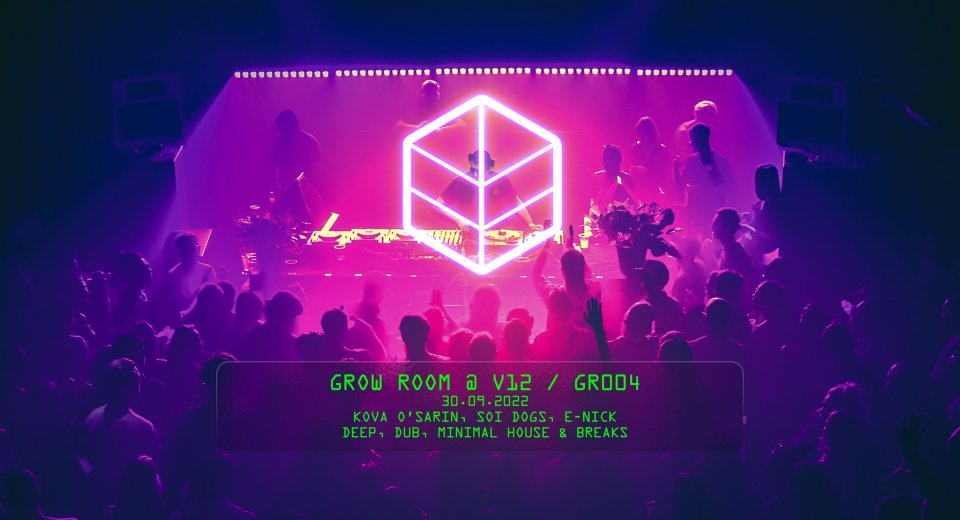 Dance the night away to some deep house, dub, minimal, and breakbeat jams this Friday at Grow Room with DJs Kova O'Sarin, Soi Dogs, E-Nick. Tickets from B500, Grow Room.

Jamaican restaurant Irie Bangkok teams up with the Skyview Hotel to host a night of dub, reggae, hip hop, dancehall and afrobeat tunes way up high at Mojjo Rooftop Bar from 6pm until late. You can also snag some delicious jerk chicken in between your sessions cutting up the rug. B450, tickets here, Mojjo Rooftop Bar.

From Kobe to Bangkok, David Tamburini x Eugenio Cannoni at Sukhothai Hotel

La Scala Restaurant at The Sukhothai Bangkok will host a series of special dinners in a four-hands collaboration between former La Scala chef David Tamburini and the restaurant's current head chef Eugenio Cannoni. The dinner will combine elements of Thai and Japanese ingredients. From B3100/person for lunch (four courses), B4,300/person for dinner (6 courses), promotions@sukhothai.com for tickets, The Sukhothai Bangkok.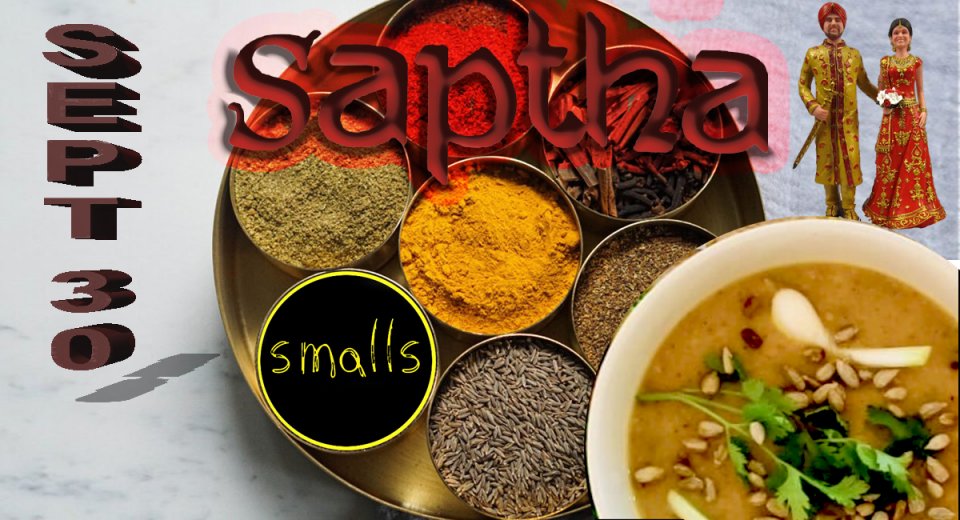 Saptha is celebrating four years cooking up delicious eats at Suan Phlu's Smalls this Friday with a one-night dining extravaganza mixed with, obviously, good drinks. Tickets here, Smalls.

Take in the smooth sounds of jazz at Foojohn this Friday from 6-9pm as a quartet of all-star artists riff and improvise their way through the evening while you munch on chicken wings, french fries, and salamis. B150, 061-401-3814 for tickets, Foojohn.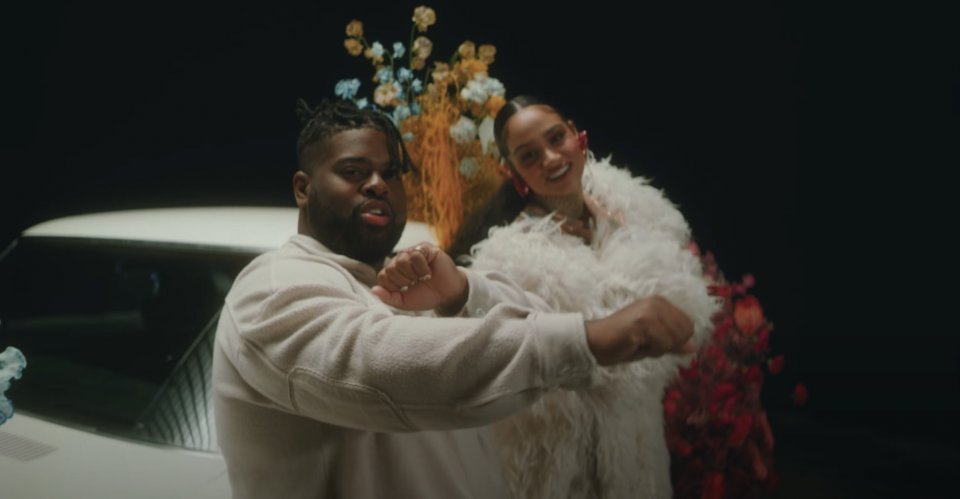 The day has almost arrived. American singer and songwriter David Bowden, known as Pink Sweat$, will be busting out RnB, soul and pop tunes at Muangthai Rachadalai Theater this Friday. B2,500-3,000, tickets here, Muangthai Rachadalai Theater.
Saturday, Oct 1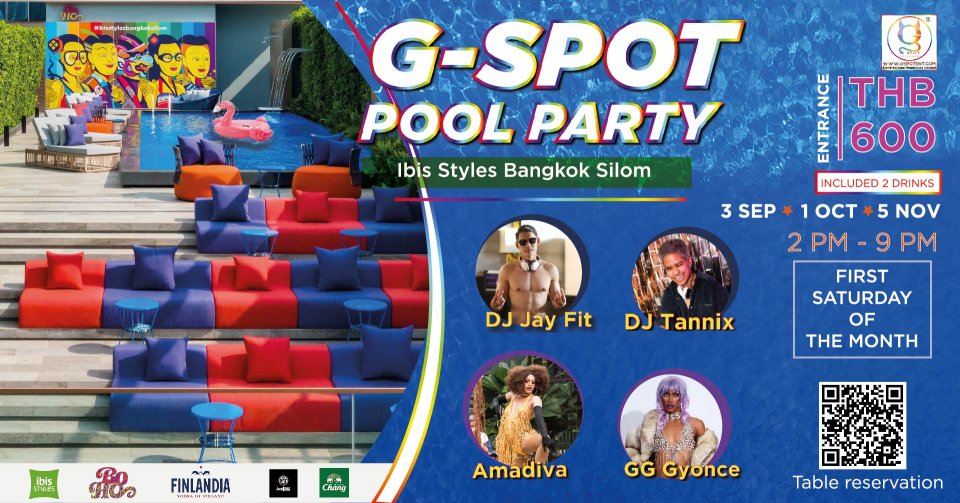 Ibis Style Silom plays host to a pool party from 2pm until late, and if you are there between 5-6pm you'll get to see a couple of drag shows to tart up the evening. B500 early bird, B600 at the door, tickets here, Ibis Style Silom.
Experience the history of one of the world's greatest cocktails at Something Wicked BKK this Saturday starting at 7pm. Free entry, Something Wicked BKK

Don't we all miss the days of retro neon lights and Back to the Future? Alright, half of us weren't even alive back then, but nostalgia is fun. Starting at 8pm, Sampan BKK plays host to an 80s retro party complete with era-appropriate beats and a complimentary buffet to get the socializing going. Free entry, reservations via 083-2626-142 (Whatsapp and Line), Sampan BKK.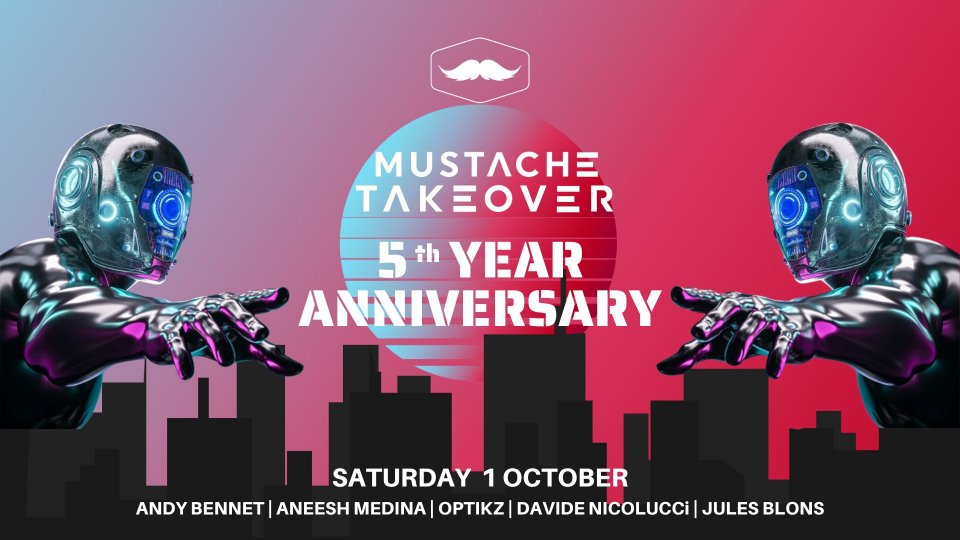 With nothing but rain expected for the foreseeable future, Mustache Bangkok has moved its fifth-anniversary party indoors. You'll still get the same quality DJ performances, spinning tech-house, techno and minimal. B400 includes one drink, tickets here, Mustache Bangkok.

Take in some performative art this Saturday courtesy of Anand "Boon" Wongpaisan and 333Gallery at Warehouse 30. The performance is inspired by the famous painter Ravit Teutvongse. Free entry, 333 Gallery.
Sunday, Oct 2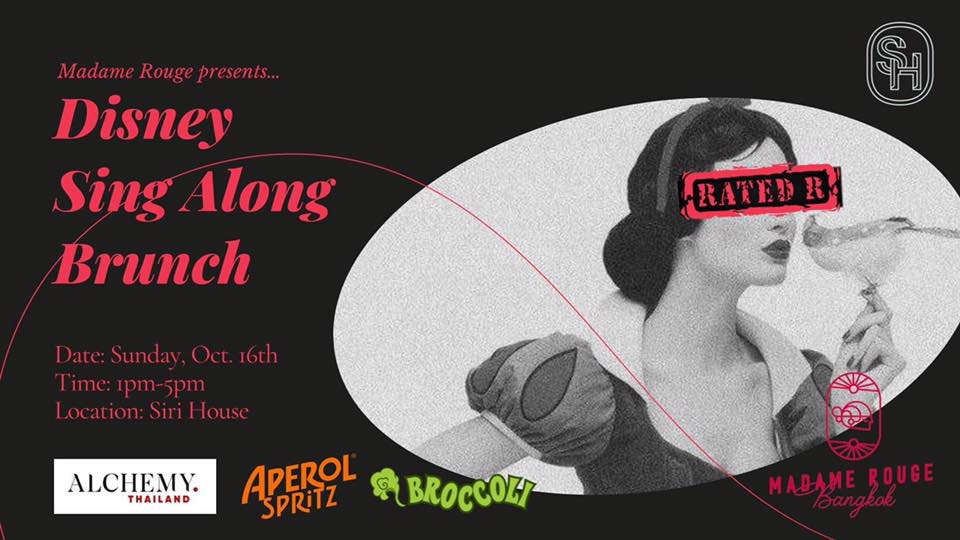 Siri House is offering a different kind of brunch this Sunday—packed with all kinds of Disney nostalgia and chances to dance and sing along to songs from various animated fairytale hits. Doors open at 1pm, and the show starts at 2pm. B500 includes one drink, tickets here, Siri House.