Tawan Wattuya examines the media's portrayal of political figures from the last dozen years, including former prime ministers Abhisit and Yingluck. The digital and print showcase is meant to question the role of the media as well as the assumption of progress.
Feb 25-Mar 25. Artist+Run, 2198/10-11 Narathiwas Soi 22, 099-454-5955. Free.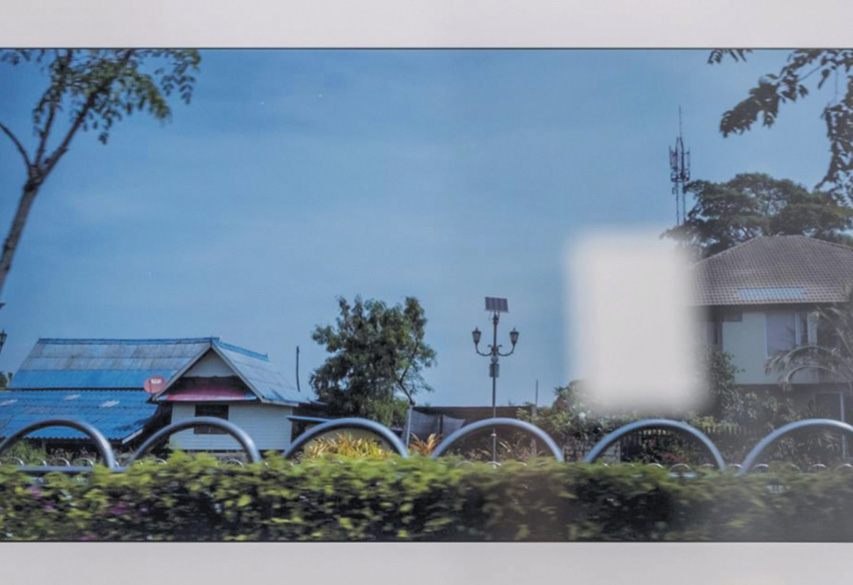 Wantanee Siripattananuntakul's work asks us to reconsider the idea of a house, both as physical sanctuary and symbolic possession, and examines property rights in relation to Thai society's inequalities.
Through Mar 31. Gallery Ver, 2198/1-11 Narathiwas Soi 22, 02-103-4067. Free.

Chumpol Kamwanna, Krit Chantranet, Jittagarn Kaewtinkoy, Prasart Nirundornprasert and Warawut Intorn exhibit work that centers on the human body. Look out for the many infamous humans represented, such as America's current president and our own Rolex General.
Through Mar 10. Rebel Art Space, 10/5, Sukhumvit Soi 67, 083-841-8582 Free.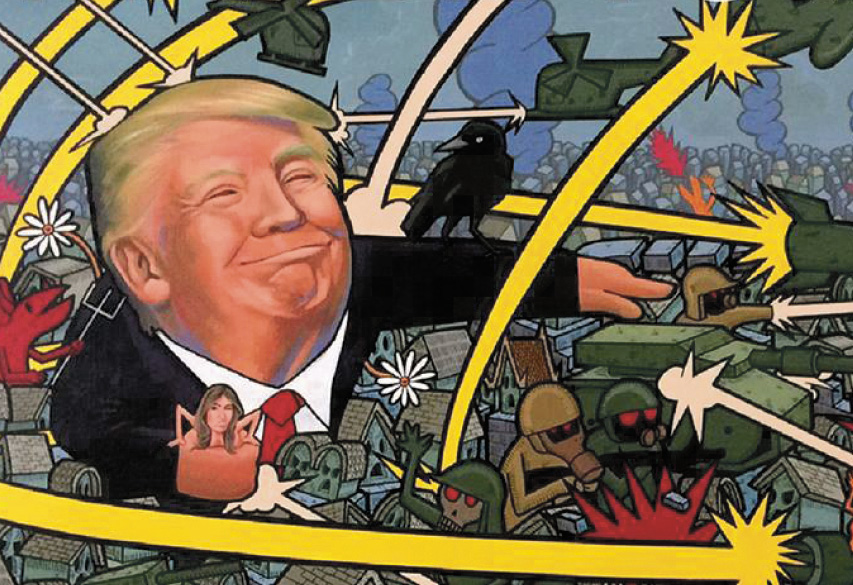 Through doodles, illustrations and acrylic pop art, Apiwat Banler's exhibition presents a critical but hopeful perspective of the imagined future. Drones, war and Donald Trump share space with John Lennon and Bob Marley on these lively canvases.
Feb 23-25. Cho Why, Soi Nana 17. Free.