Siam Premium Outlets Bangkok, the mega-sized, luxury-focused outlet mall we previously covered in BK, opened recently with a bang. Not too much of a surprise considering there are over 200 uber-popular brands (60 of them exclusively to this mall) and the amount of everyday discounts on offer (as much as 70-percent in some stores and some extra promotions on top of the reduced prices). Just being at the opening itself was a bit of a thing to behold, with long lines luxury brands, like Balenciaga and Burberry (both hugely popular among Thais), as well as Bally, Coach, CK Furla, Hugo Boss, and kate spade NEW YORK. The major sports brands enjoyed similar excitement Nike and addias, with lines wrapping around their outlets and well into walking areas plus large multi-brand beauty store EVEANDBOY.
The new center is located only 15 minutes away from the national Suvarnabhumi Airport, easily accessible from Bangkok-Chonburi Motorway No.7 route, km. 23, exit 5, Lat Krabang. There is shuttle bus service is available daily at Makkasan Airport Rail Link station.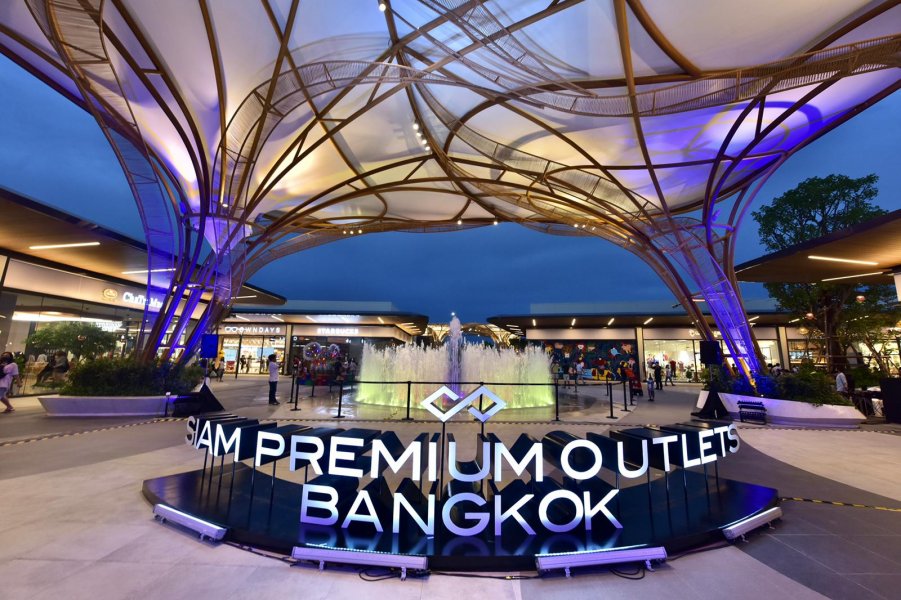 The excitement of the opening day hasn't really slowed down much if social media is anything to go by–there are still large lines around the block for the popular brands. The layout of the space, even though it is open-air, is actually very breezy, with plenty of shade and a design that allows winds to move through the space. There's lots of art and other eye-candy strewn throughout the space (one of our favorites is the "Just Do It" sign made by a local Thai artist). It's a big space, so lots of walking and window shopping are part of the game here. Thankfully, there are plenty of shaded rest stops along the way to give you a break (and, let's be honest, take IG photos). It wasn't open last time we were there because of social distancing restrictions, but eventually a full kid's playground will open up if you need the little ones to blow off some steam. In general, the outdoor format makes for a very casual-feeling shopping experience, as opposed to the somewhat hectic feeling you get in a closed-air mall downtown.
There are cafes and restaurants to sit down and take a break, like the super popular KOI Thé for taro desserts and bubble teas, or an iced coffee from Red Diamond (there's also Starbucks and Amazon Cafe if those are your jams. Food Republic opened a 1,200 sq-meter food court to help you refuel after all the bag-carrying and shop-hopping (Hong Kong Noodle, S&P, Subway, and a handful of others are spread around to give you some options.
If you want to check out all the brands, and get a look at the layout of the place, check out the official website at siampremiumoutlets.com, or FB: https://www.facebook.com/SiamPremiumOutletsBangkok/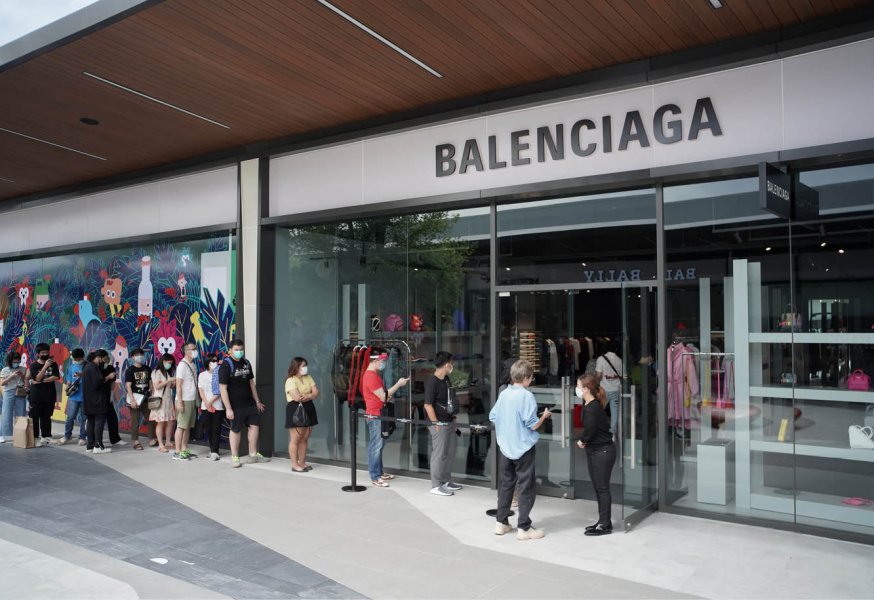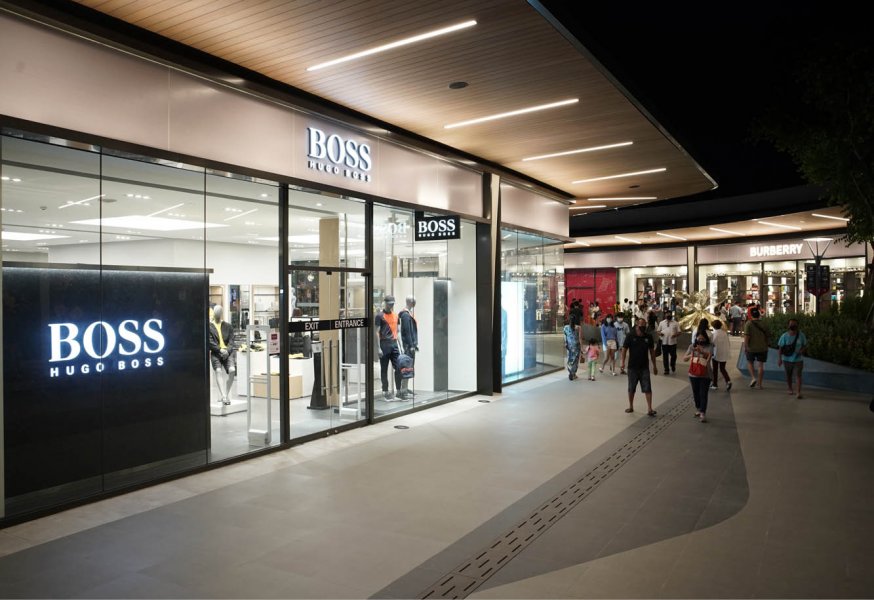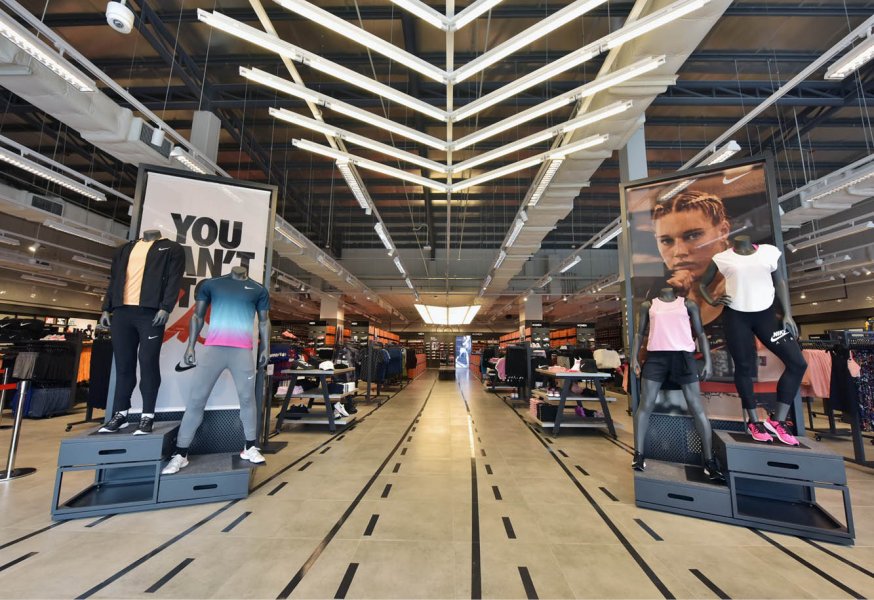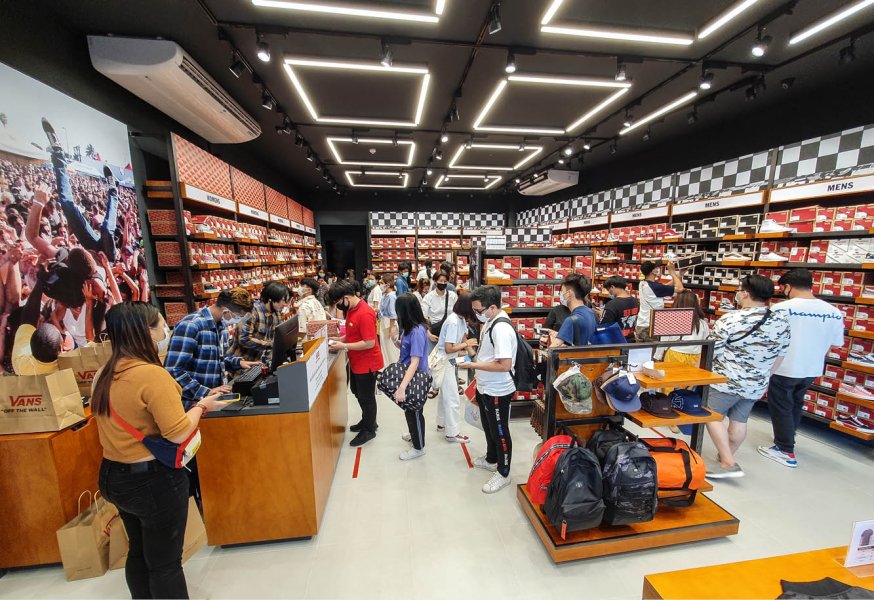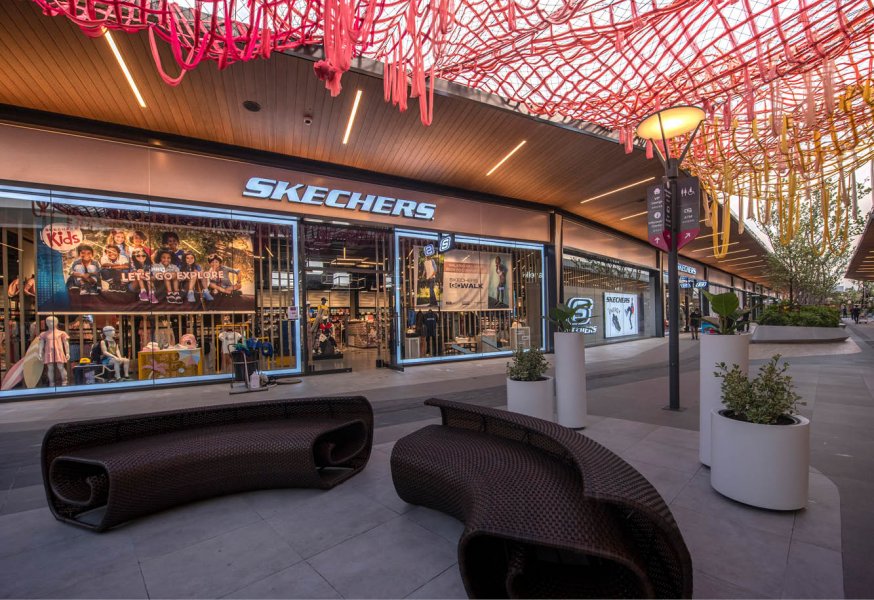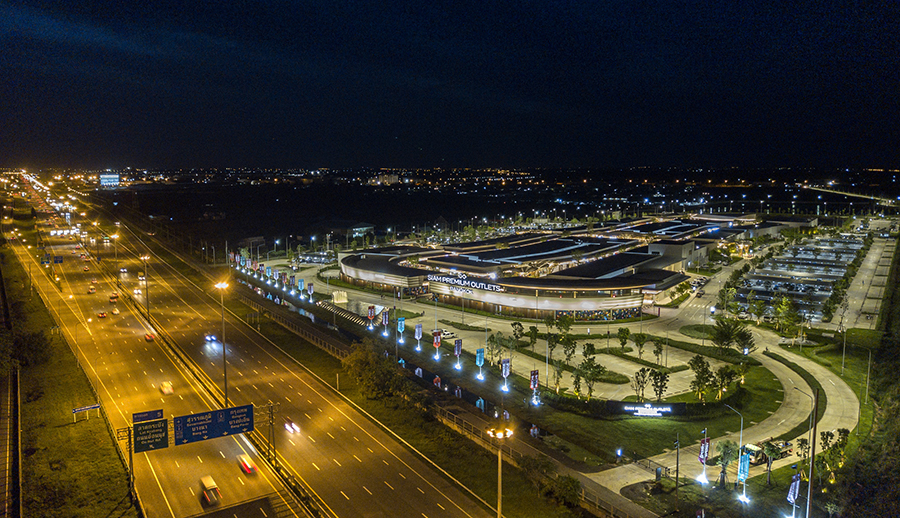 Sponsored by: