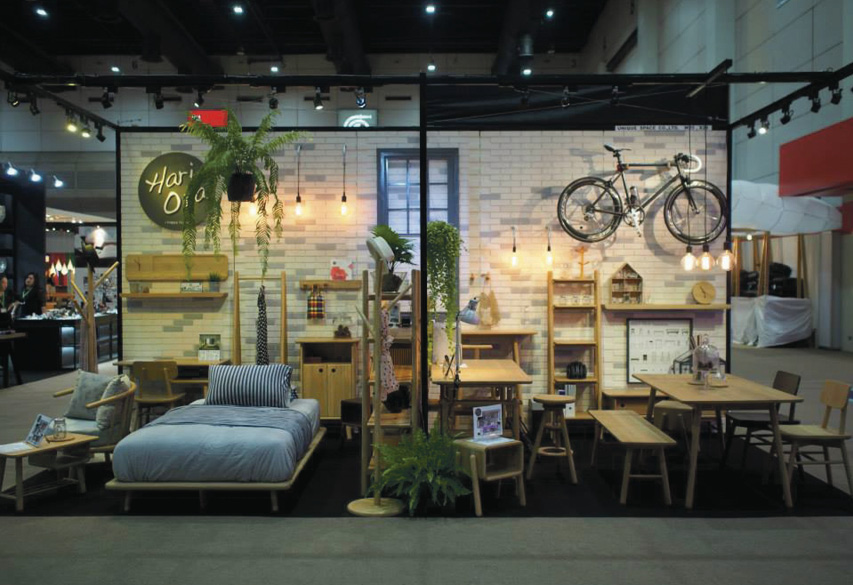 Hari Ora
The debut collection of this Scandinavia-evoking line features oak furniture for dining rooms, living rooms and bedrooms alongside some smaller decorative items.
Prices: B2,400-2,900 for wall shelf, B3,400 for wall clock and B26,900 for the Hug sofa (three seats).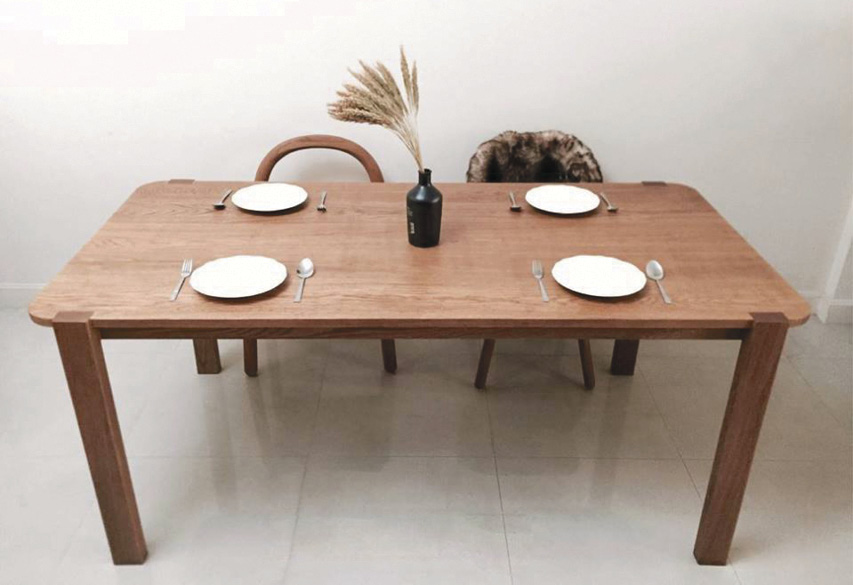 Base by Mahasamut
The latest series from Thailand's big-name brand Mahasamut Furniture focuses on basic home items in minimal styles, unlike the main line of outdoor furniture. Here, oak takes center stage, mixed with various other colors and materials.
Prices: From B9,500 for the rounded coffee table to B27,000 for a dining table.
Metha
This new furniture brand specializes in handmade woodwork focusing on big tables with various leg finishings that work both for office furniture and living spaces.
Prices: From B24,500 for the Series 4 living room table with wooden legs to B29,500 for the black high-gloss leg option.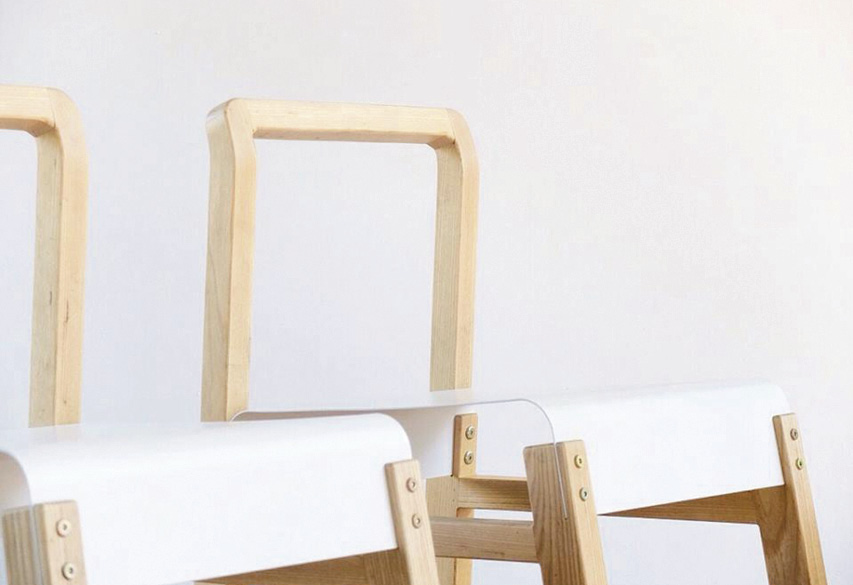 Mye
Named after the Thai word for wood, Mye is the newest wood and steel furniture brand unveiled at last month's Baan Lae Suan Fair. We like their Mch01 chair with its solid ash wood frame and white (or black) coated cast steel seating.
Prices: B5,500 for Mch01 and B21,000 for the Mdi01 dining set made from whole ash.
Zappeaze
This brand specializes in storage shelves of all shapes and sizes, from the Ninfee round low table that doubles as small storage unit, to the Orizzontale horizontal white storage rack. They also have some glass topped living room tables and matching chairs.
Prices: from B6,100-9,400 for Ninfee.
Enlight Bkk
This young brand offers unique decorative lighting made from LEDs with waterproof wires in transparent containers. The triangle pyramid collection makes a nice gift while the Vincent glass dome works as the bedside table lamp.
Prices: From B350-490 for the pyramid collection and B890-2,500 for the Vincent collection.