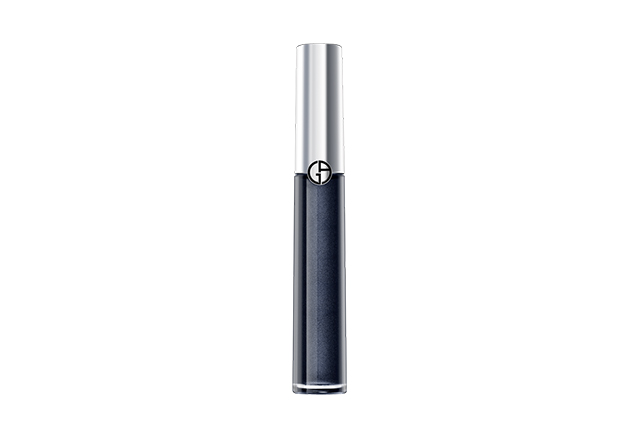 1. Eye Tint, Giorgio Armani
Highlight: Tint is normally used for lips or cheeks; this is one of the first times we've seen it used as eyeshadow. The watery texture dries out pretty quickly once applied, leaving only a thin layer on your lid. The lip-gloss-style applicator is easy to use, too. Available in 12 shades, mostly metallic.
Price: B1,225 at Giorgio Armani counter at King Power, Suvarnabhumi Airport
2. Double Wear Makeup To Go Liquid Compact, Estee Lauder
Highlight: This double-wear foundation comes with packaging that should have been invented a long time ago: it looks like a compact powder case, but it's filled with liquid foundation which you pump to activate. A perfect fit for your cosmetic bag, it also comes with a puff. Available in eight shades.
Price: B1,850 at department stores citywide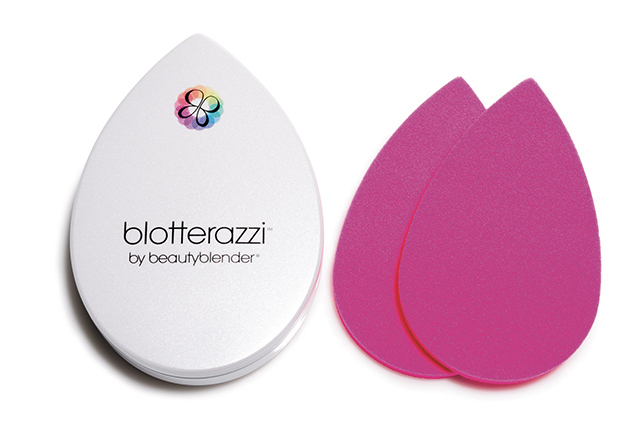 3. Blotterazzi by Beautyblender
Highlight: Produced by the same company who invented the now-famous egg-shaped beauty blender, this flat pink puff is made from a similar material but is capable of oil removal. Great for a touch-up during the day that won't take your make-up off. It's washable, can be used for up to 60 days, and comes with a small mirror.
Price: B850 (two puffs), at all branches of Sephora
4. Shampure Dry Shampoo, Aveda
Highlight: This powder dry shampoo is extracted from over 20 natural ingredients that are less likely to cause allergies than man-made products. Good for those with oily hair, the travel-size bottle is easy to take anywhere.
Price: B1,000 (60ml) at Aveda Experience Center (Siam Paragon)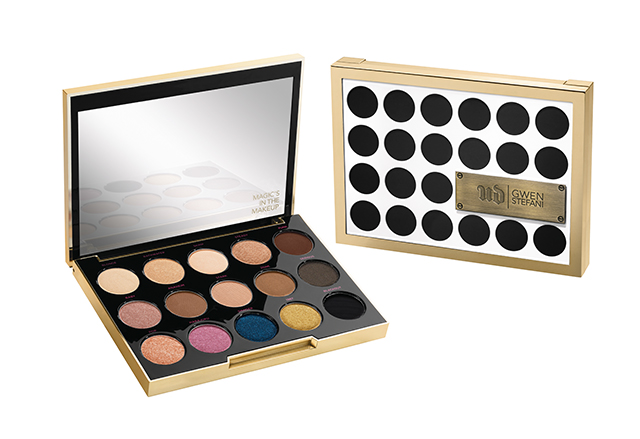 5. Gwen Stefani Eyeshadow Palette, Urban Decay
Highlight: Take a break from Naked Palette; Urban Decay has so much more to offer. This collaboration with the No Doubt front-lady and fashion icon comes with 15 shades, mostly earthy tones in various textures and some sharper colors like metallic blue, vintage gold and plum.
Price: B2,350 at all branches of Sephora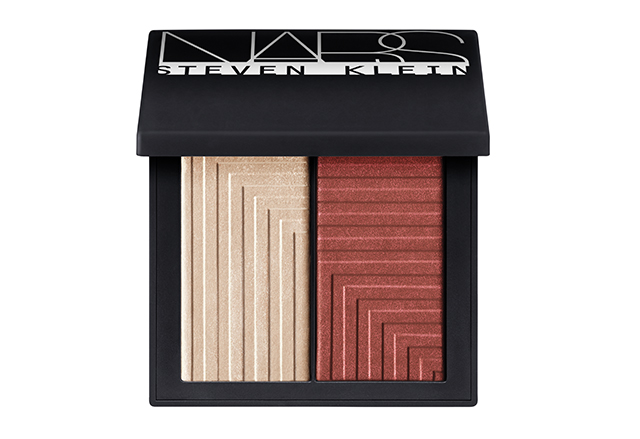 6. Dual-Intensity Blush in Vengeful Shade, Nars
Highlight: Nars's latest holiday collection matches a deep olive green eyeshadow with plum lipstick. Our pick is the dual-intensity blush as the brick orange shade also comes with a shimmering white highlighter.
Price: B1,700 at department stores citywide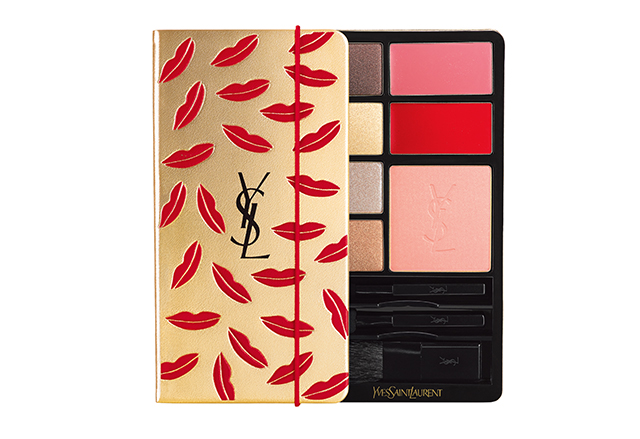 7. Kiss & Love Multi Usage Palette Holiday Collection, YSL
Highlight: With its limited-edition gold packaging with red lips print, this makes for one nice holiday gift. The small notebook-sized palette offers eye-shadow in four warm tones, lips in two sweet colors and a peach blush.
Price: B3,900 at department stores citywide
8. The Perfect 10, Soap & Glory
Highlight: This British skincare label also does makeup; and we'll particularly vouch for the eyeshadow, which works just as well as many of the high-end brands. This palette comes with 10 basic shades and a double-edge brush.
Price: B1,600 at Boots nationwide
9. Speedy Blush, Collection
Highlight: Perfectly portable and easily applied, the drugstore brand's blush-on is ideal for those on-the-go.
Price: B299 at Boots nationwide
10. The Make Up Starter Kit, Burberry
Highlight: This makeup kit could be the best deal you find this season, consisting of Fresh Glow luminous fluid base, lipstick, light glow natural blush, contorting face and eye powder and mini Kabuki blush.
Price: B1,200 at Sephora (only Siam Center and Emquartier)