Sportswear. The sporting giant's "biggest store in in Southeast Asia" runs the full spectrum of Adidas lines here, from Original through Performance. Have your tread and foot shape analyzed on the treadmills in the Run Lab to see if you should be running in a pair of Ultraboost or Energy Cloud.
3/F, CentralWorld, Ratchadamri Rd., 02-613-1490. Open daily 10am-10pm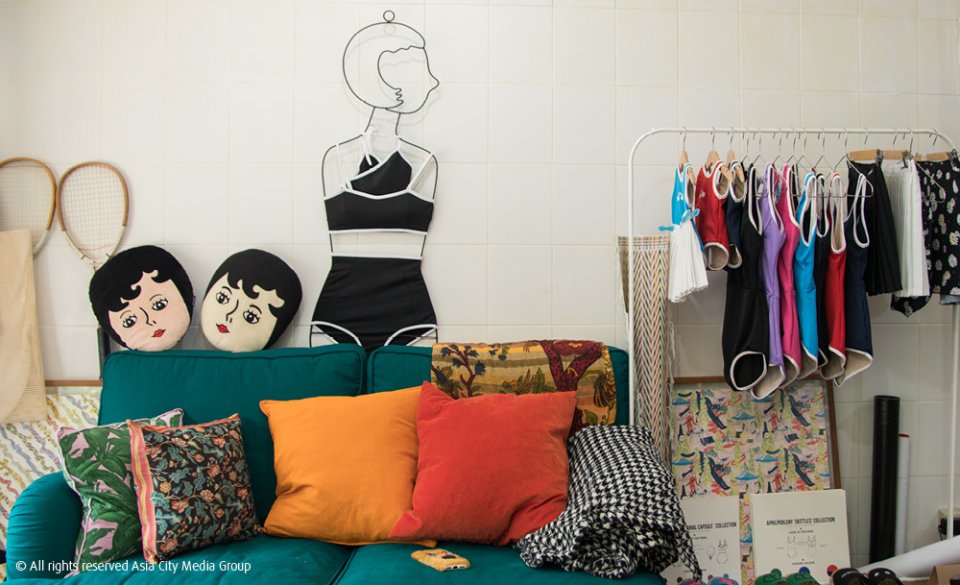 Womenswear. The first physical store of the Instagram-famous, vintage-style swimwear shop. Consult on the perfect swimwear style for you at the little office corner of the brand's owners, stylist duo Min Ronnakiat and Issi Lilittam.
Saint Louis Soi 3, 085-824-8989. Open Mon-Fri 11am-7pm
Footwear. One of Japan's most prominent streetwear and sneaker boutiques brings its wide range of exclusive sneakers and in-house labels to CentralWorld.
2/F, CentralWorld, Ratchadamri Rd. Opening daily 10am-10pm

Home/fashion. EmQuartier's hip Another Story has opened its second branch at Siam Paragon gathering cool designer products, stationery, home decor and fashion items in a smaller kiosk size.
3/F, Siam Paragon, Rama 1 Rd., 02-003-6138-9. Open daily 10am-10pm
Beauty. The new branch of the local beauty megastore Beautrium has got everything from makeup to perfume including NYX, Beauty People, and L'Oreal. Expect special monthly promotions only available at this store.
3/F, Seacon Srinakarin, Sri Nakarin Rd. Open daily 10:30am-9:30pm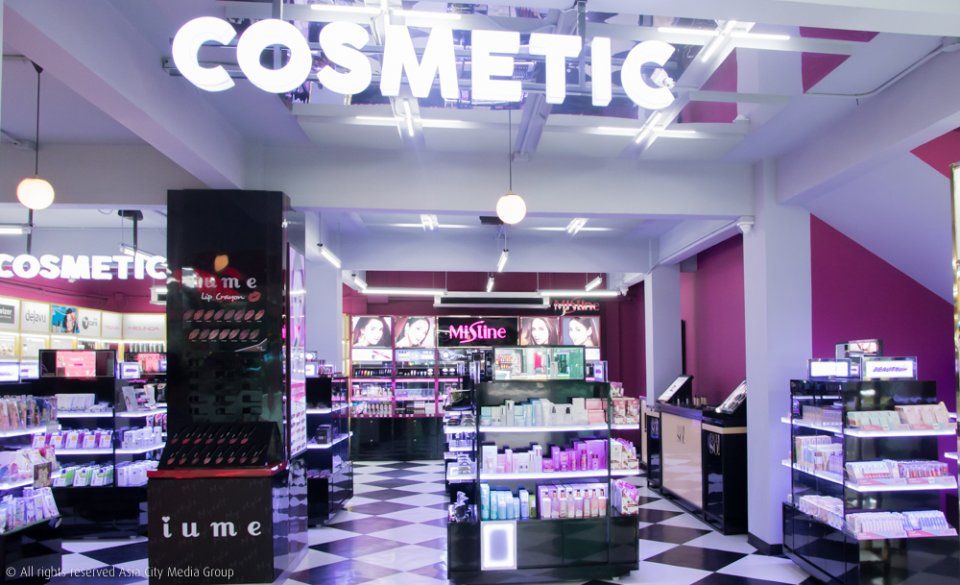 Beauty. Siam's all-pink, three-story beauty emporium stocks a wide range of cosmetic on the first floor and skincare products on the second. The third floor, we heard, will be turned into a cafe very soon.
Siam Square, Phaya Thai Rd., 02-390-2784. Open daily 10am-10pm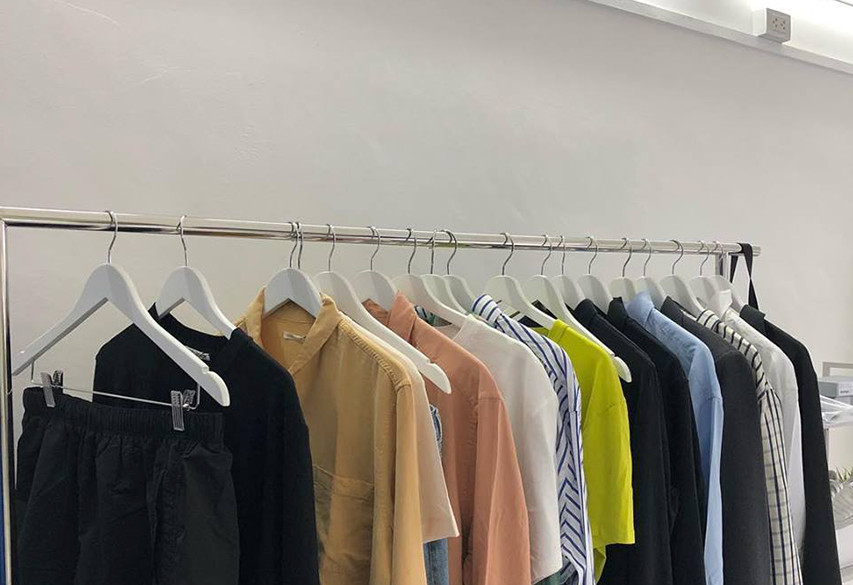 Menswear. Gone is the Sala Daeng Soi 1 store's raw, minimal concrete display in favor of an even more minimal bare white interior on Sukhumvit Soi 31. The store's focus is on cult fashion labels from around Europe and Asia, like A Kind of Guise from Germany, Suicoke from Japan and CMMN from Sweden.
235/20 Sukhumvit Soi 31, 063-650-0506. Opening Tue-Sun 12pm-7pm

Fashion. The high-brow arm of Sweden's H&M fashion retailer opened its first Thailand store at EmQuartier, quickly followed with a second at Siam Paragon.
M/F, The EmQuartier, Sukhumvit Rd., 02-059-2872. Opening daily 10am-10pm
1/F, Siam Paragon, Rama 1 Rd., 02-060-1080. Opening daily 10am-10pm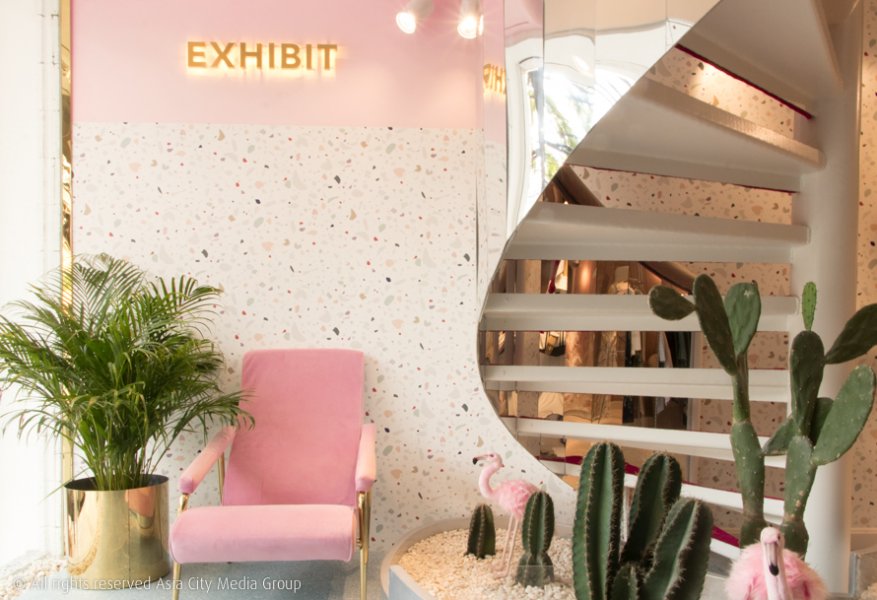 Womenswear. The four-story, multi-label Exhibit Parfait hosts a fancy one-stop shopping destination. Expect to pay upwards of B10,000 for upscale fashion names like Australian ruffle master Alice McCall and Hollywood-hit dress brand Self-portrait. The second floor is where a cutesy cafe serves rose lychee sodas and honey lemon cakes.
331/1 Sukhumvit Soi 55 (Thonglor), 02-185-2673. Open daily 11am-7pm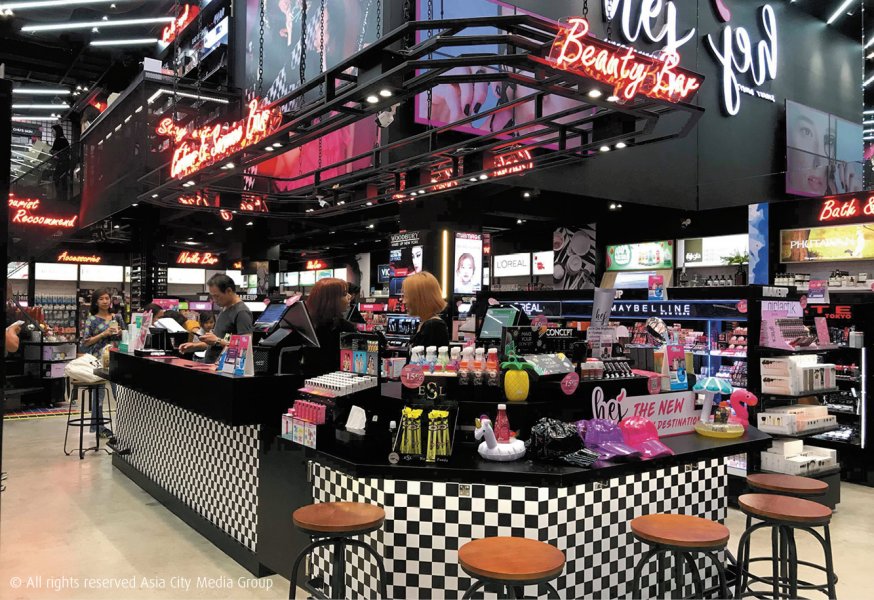 Beauty. Silom's new one-stop destination for makeup junkies stocks a massive selection of cosmetic and beauty products from both local (Cutepress and Mistine) and international (Chloe and Maybelline) brands. Expect to spend hours browsing the store's four beauty zones from the "Bath & Body Lab" to the "Nail Bar".
1/F, Yada, 56 Silom Rd., 02-163-6451. Open daily 11am-12am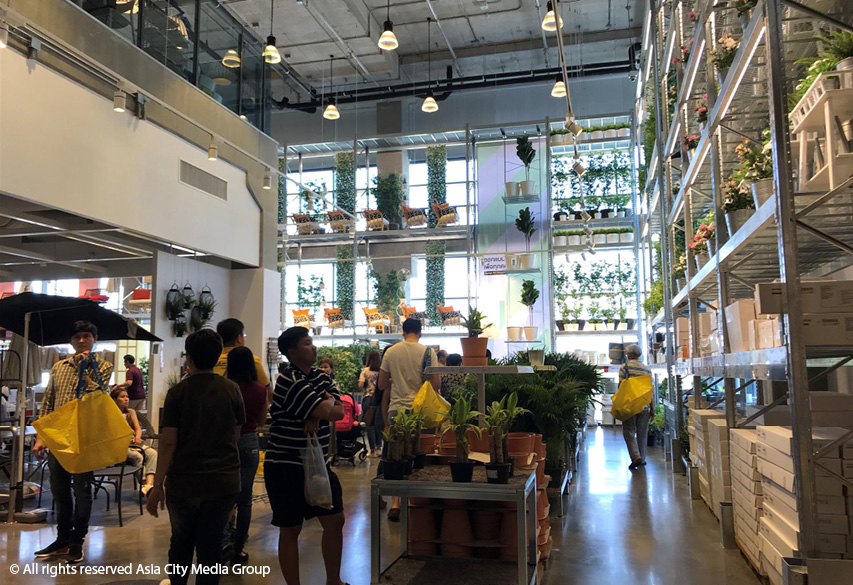 Home. Bangkok's second branch of the Swedish furniture empire is currently the biggest in Southeast Asia with three levels and 41 showrooms.
109 Rattana Thibet Soi 17/9 (Mu Bang Yai Center), 02-708-7999. Opening Mon-Thu 10am-9pm; Fri-Sun 10am-10pm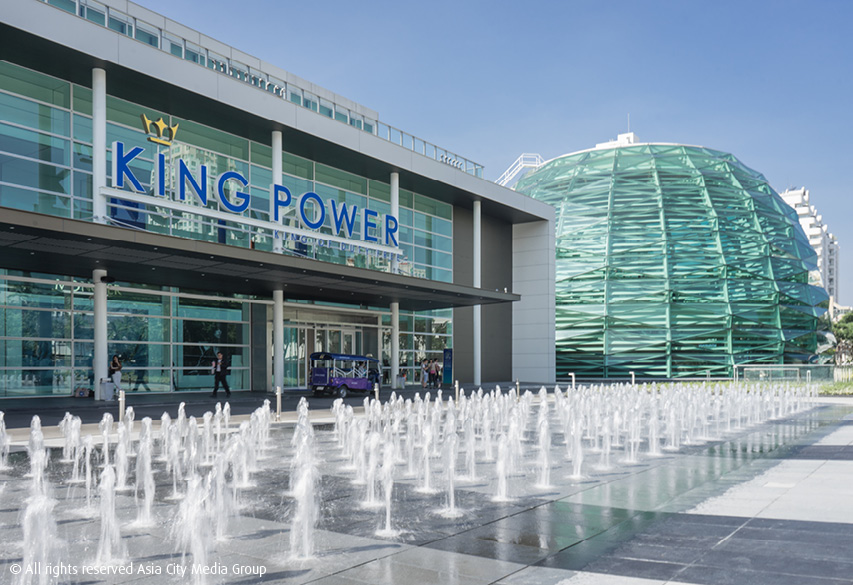 Mall. This tax-free shopping complex is no longer just for tourists. It comes loaded with branches from top food names, from the Zen-like Peace Oriental Tea House to steak master El Gaucho. Even street food stars Thipsamai Padthai can be found at the new Thai Taste Hub food hall. Find products with the blue tag price and you get duty-free pricing without having to fly.
Rangnam Rd., 02-205-8888. Open daily 10am-9.30pm

Watches. Affordable Japanese watchmaker Knot has opened a petite standalone in Bangkok. Launched in 2014, the brand has made its name through a customized approach which lets buyers pick out the perfect dial, case, strap, and buckle made from Japan-made materials.
Sukhumvit Soi 47, 02-258-4877. Open Mon-Fri 11am-8pm; Sat-Sun 10am-8pm

Furniture. This showroom comes dotted with luxurious but tastefully subtle pieces by U.S. mainstays Hooker and Stanley. Take a look at Stanley's Santa Clara office collection that mixes mid-century modern with today's trending industrial style for home office remake.
3/F, Siam Paragon, Rama 1 Rd., 02-417-1111. Open daily 10am-8pm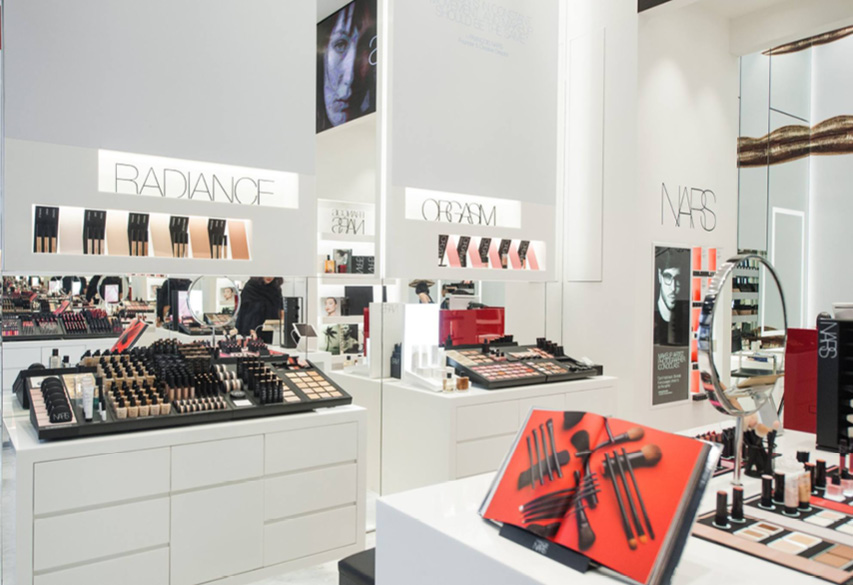 Beauty. The cosmetics giant opened a Southeast Asia flagship store in EmQuartier. Beyond a full stock of products from every makeup collection, you'll also find stuff that's limited to the store as well as customized brush-on and eyeshadow palettes.
G/F, EmQuartier, Sukhumvit Rd., 02-269-1000. Open daily 10am-10pm
Footwear. The 237-sq-meter flagship has it all for fans of the classic Japanese sneaker brand.
G/F, Siam Center, Rama 1 Rd., 02-658-1000. Open daily 10am-10pm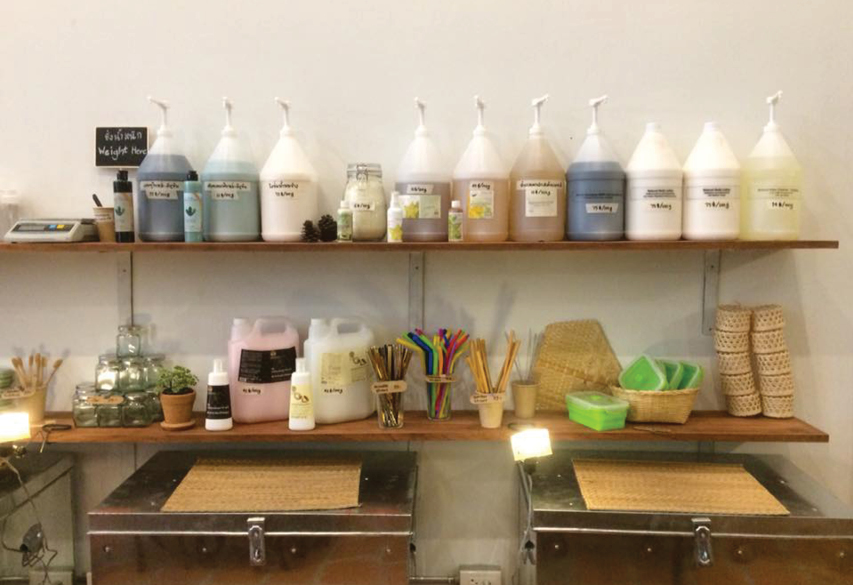 Home. This green business is the first bulk store in Thailand where you can bring your empty containers of shampoo, shower gel, and detergent to refill, saving the environmental cost of plastic waste. The store also sales eco-friendly products including bamboo straws and toothbrushes and hosts recycling workshops.
Sukhumvit Soi 77/1, 086-993-6566. Open daily 8am-10pm
---