With the green movement in full momentum, there has never been a better time to switch up single-use plastic bags for eco-friendly totes. Shop sustainably and in style with these local bag brands that offer some of the coolest eco-bags on the market.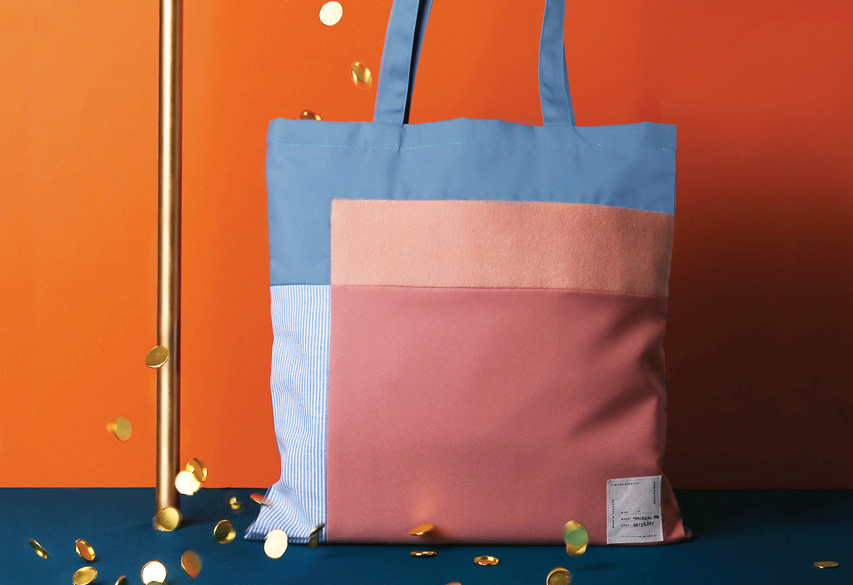 Madmatter
What:
This lifestyle brand makes minimal yet stylish totes that can easily fall in with your wardrobe staples. Madmatter breathes new life into deadstock fabrics and second-hand clothes from landfills, transforming them into useful everyday totes in understated, muted colors with eye-catching patchwork designs. Available in mongkol or good fortune colors in accordance with each day of the week, these totes can go with any outfit, from work to brunch to grocery shopping.
Price:
B990
Available at 1/F, Siam Discovery, Rama 1 Rd., 081-718-4771. Open daily 10am-10pm. www.madmatterstore.com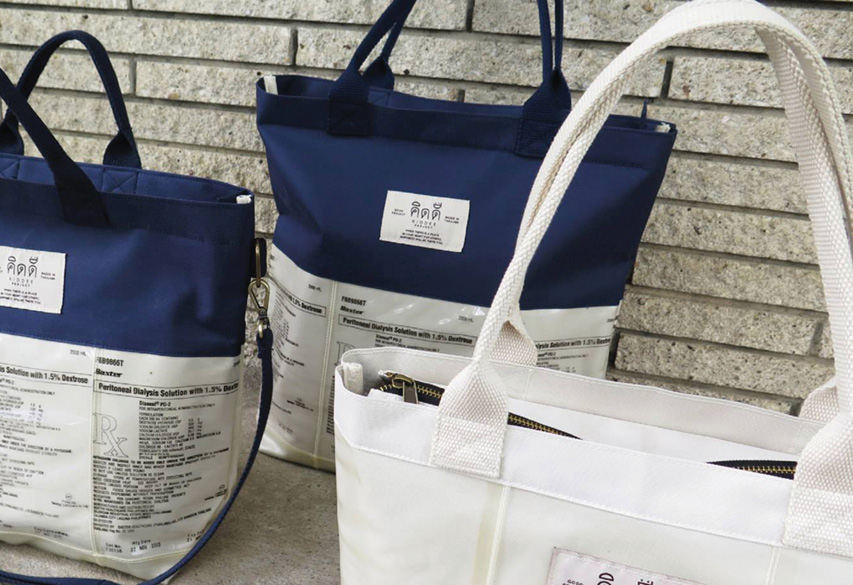 Kiddee Project
What:
Kiddee Project is the brainchild of Vipavat Darapongsathaporn, designer of the youthful and fun bag brand Ta.Tha.Ta, who teamed up with Nan Hospital to create an eco-friendly line of totes made from dialysis bags used for patients with kidney disease. Aiming to reduce the amount of waste produced by hospitals, the Kiddee Project gives these medical products a fresh spin by upcycling them into urban, utilitarian-style totes. After being cleaned and sanitized, the dialysis bags are combined with polyester to create sturdy and functional bags that are true to Ta.Tha.Ta's DNA.
Price:
B450 for pouches; B1,490 for tote bags; B1,790 for messenger bags; B1,990 for backpacks (net proceeds go directly to support Nan Hospital)
Only available for order online at www.fb.com/Kiddeeproject.Thailand

Least Studio
What:
Work bags couldn't get much smarter than Least Studio's signature cutting mat design. Inspired by the durability of cutting mat material, this cruelty-free stationery brand took a foray into sturdy handbag and tote designs, blending leatherette with soft natural rubber that can be folded and rolled just like fabric. The result? Waterproof clutches, totes and handbags that are super durable and functional without sacrificing style. The Cutting Mat collection comes in a selection of colors that include forest green, indigo blue and marble gray.
Price:
B2,250 for clutches; from B3,650 for totes; B3,750 for handbags
Available at Room Concept Store, 3/F, The EmQuartier, Sukhumvit Rd., 02-003-6522. Open daily 10am-9pm. www.leaststudio.com

Pad.Banana Leaf Product
What:
Yes, stylish, eco-friendly laptop bags do exist and Pad.Banana Leaf Product is here to prove it. They make handmade laptop totes you'll actually want to carry, and they're made from—you guessed it—dried banana leaves. With her love for Thai traditional craft and an eye for design, owner and designer Padchareeya Fangod transforms disposable dried banana leaves into not just tote bags but a range of really chic accessories, including phone cases, lanyard cases, notebooks and wallets. The oil produced from the dried leaves when pressed and ironed makes the products water-resistant, plus they have a pleasant fragrance just like Thai desserts!
Price:
B1,950
Only available for order online at www.fb.com/padchareeya1993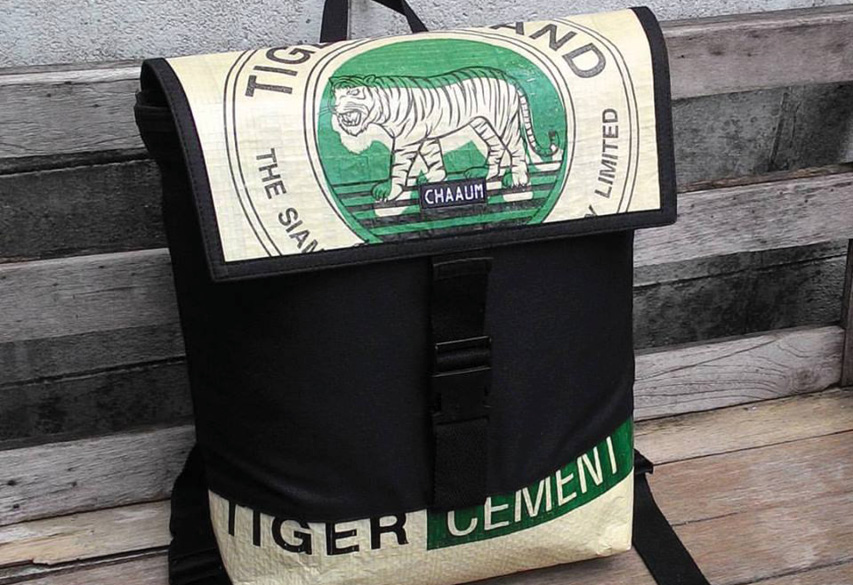 Chaaum Studio
What:
You may have noticed Bangkok city-dwellers carrying waist bags and totes that look like a mashup between Freitag and building-site waste, and thought they look pretty wicked. Well, they're from Chaaum Studio, who recycle cement bags into stylish lifestyle accessories, including bum bags, tote bags, backpacks and wallets. The bags are functional and sturdy enough to be the perfect carry-all for your everyday essentials, while also being ideal travel companions. Plus, their street-style vibe will effortlessly inject a whole lot of fun to your daily outfits.
Price:
B900-B1,990
Available at Chatuchack Market, Section 10 Soi 20/2, 064-785-1586. Open Sat-Sun 10am-5pm. www.fb.com/chaaumstudio