As much of the world has embraced healthier diets recently, Bangkok has seen a surge in new donut shops. What can we say? We love our deep-fried dough. But which Thai brand's ring-shaped belly-busters are worth the calories? We tested the limits of our blood sugar levels to find out.

The maker:
All the cool kids and cafe-hoppers flock to this influencer-founded (
Oats x Somewhere
) donut shop in Udom Suk.
The donut:
Classic Vanilla
Price:
B95
The taste:
We opt for the ring-shaped, vanilla custard-filled version, and oh... oh, yes. While we could do without the dusting of powdered sugar, we discover ambrosia with one bite of this super-fresh, sweet-savory treat. The custard is so good we wish we had a jar of it—we can picture ourselves shamelessly eating it with a spoon late at night.
Verdict:
Drop everything, go here.
3131, 4-5 Sukhumvit Rd., 081-961-9135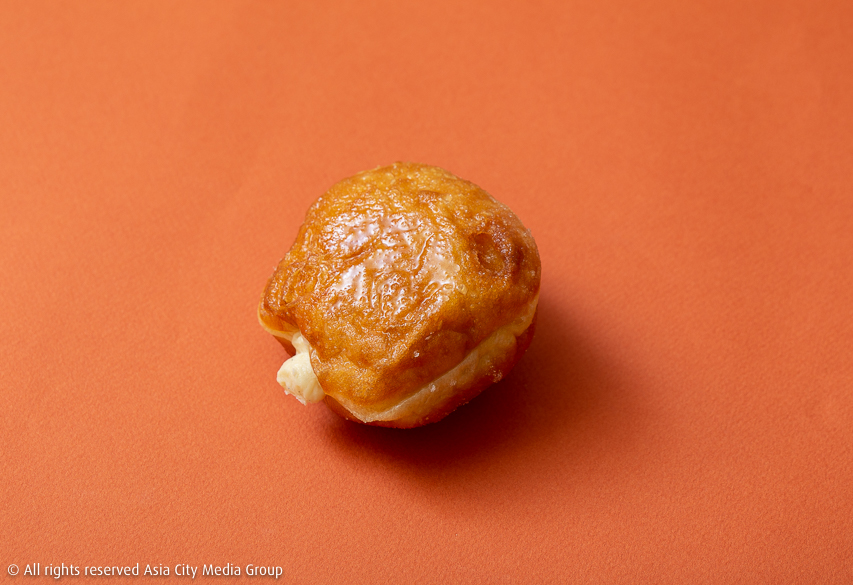 The maker: Singaporean chef Cong Wen and his partner are behind this fried chicken and donut shop in Nanglinchee (note: it also serves beer!).
The donut: Vanilla Custard
Price: B80
The taste: Puffy and golden, this cream-filled beauty fires on all cylinders. There's textural contrast, flecks of real vanilla in the cream, and the addition of both glaze and sugar on the exterior. Our only complaint is that the cold, mellow cream kind of distracts from everything else going on here.
The Verdict: Sweet dreams are made of these.
76/10 Nanglinchee Rd., 093-596-2465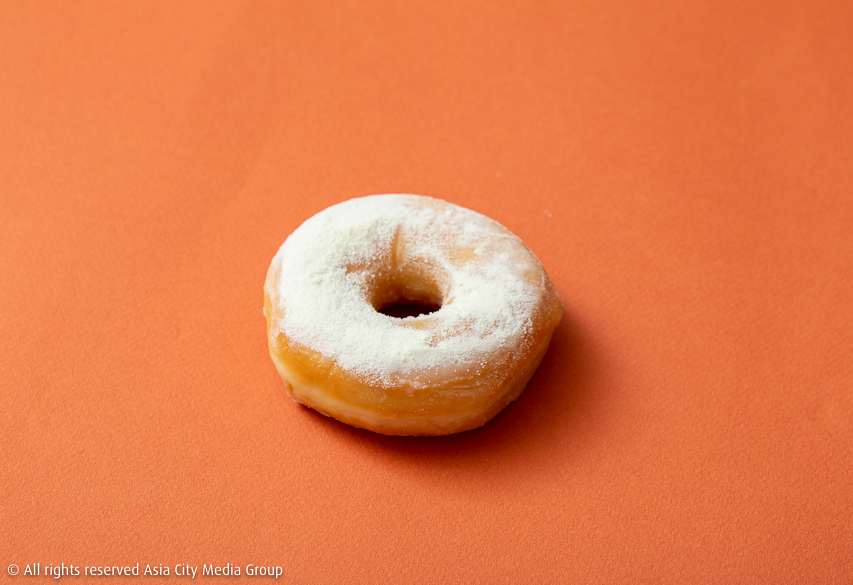 Kinn
The maker: The former delivery-only donut maker now occupies a grab-and-go spot in the shadows of the CBD, serving a small selection of 'gram-worthy donuts set atop iced matcha lattes.
The donut: Original glazed
Price: B29
The taste: In look and aroma, it recalls a Krispy Kreme glazed donut. After a bite, we confirm it tastes like one, too, but with more of a pillowy texture. It even matches the global giant's product in sweetness, which isn't necessarily a good thing.
The Verdict: Kinn-not stop eating.
Soi Pipat 1 (Sathorn Soi 8), 062-162-3656
The maker: Chiang Mai's Flour Flour bakery makes in-roads into Bangkok with this booth selling only sourdough-based bomboloni donuts with a range of flavored creams.
The donut: Vanilla
Price: B69
The taste: These look good, puffed up and filled to the brim with vanilla cream—eerily reminiscent of a jiggly pancake in look alone—but we're shocked by their density when we take a bite. After we get past the hefty, bready texture, we find the flavor a little bland and uninspired.
The Verdict: Jigglypuff.
399/4 Silom Soi 7, 095-695-8594
Kinu Donut
The maker: This nascent donut chain boasts outlets in Ari, Sathorn and Town in Town, plus a mobile booth for pop-ups, selling sugar, cinnamon and (ick, if you must) salted egg yolk options.
The donut: Original
Price: B100/eight pcs.
The taste: At first, we're taken aback by the puffy appearance, eye-opening amount of sugar on the exterior and yeasty aroma. But it grows on us. The donut melts as we bite into it, revealing a subtle savory flavor that we find uniquely appetizing.
The Verdict: Puff, puff, pass.
Ari Soi 5, 087-462-666; Sathorn Soi 2, 099- 2324-624; Town in Town, 063-2324-642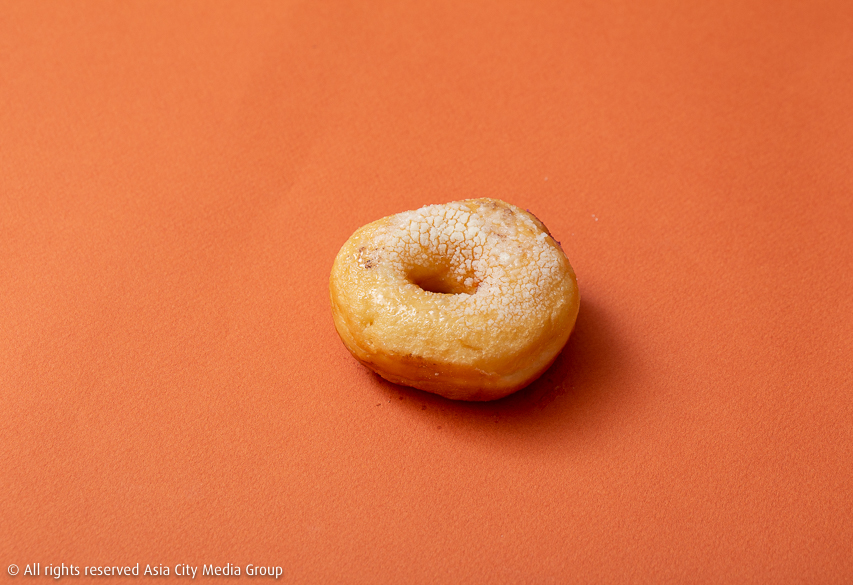 Chubby Dough
YIKES!
The maker: This milkshake-pink kiosk in front of Gump's Ari serves five flavors of donuts alongside a few different kinds of (appropriately enough) milkshakes.
The donut: Original
Price: B100/five pcs.
The taste: With a weird, almost fruit-like aroma, this donut doesn't get off to a good start. Sadly, it doesn't get much better for us. The dough is dry and dense, and the sugar tastes artificial, battering our donut dreams and bringing us back to reality.
The Verdict: Donut even.
Gump's Ari (Ari Soi 4), 090-996-4265
---
BK's Taste Tests are conducted blind by a panel and are intended as entertainment, not rigorous scientific analysis.

Read more of BK's Taste Tests