Who says vegan food can't be tasty?
Jay Fest returns this Oct 9-17, a time when many street-food stalls around Bangkok serve only vegan dishes that are free from pungent vegetables like garlic and onion. Here are some excellent restaurants that are getting in on the vegan action with special dishes too.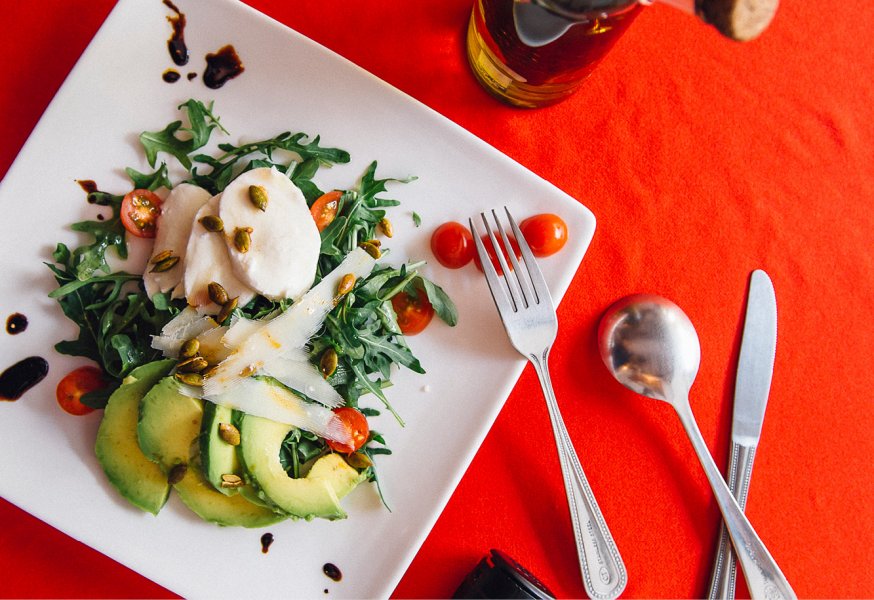 Save the portrait of Lord Krishna, aka Govinda, on the second floor, it's all shelves of Italian cookbooks and warm-colored walls here. Even perusing the menu, you might not realize that Govinda serves an all-vegetarian, and partially lactose-free, menu—an impressive, unparalleled feat for Italian food in this town—with an option to go egg and garlic free for Jay Fest this year. Highlights include the homemade tortellini with spinach and mushroom filling (B320) served with pomodoro sauce, avocado and peas, or try the the pollo piccante (B285)—soy chicken with tomato sauce, capers olive and chilli.
6/5 Sukhumvit Soi 22, 02-663-4970. Open Wed-Sun 11:30am-3pm, 6-11:15pm; Mon 11:30am-3pm, 6-11:15pm. BTS Phrom Phong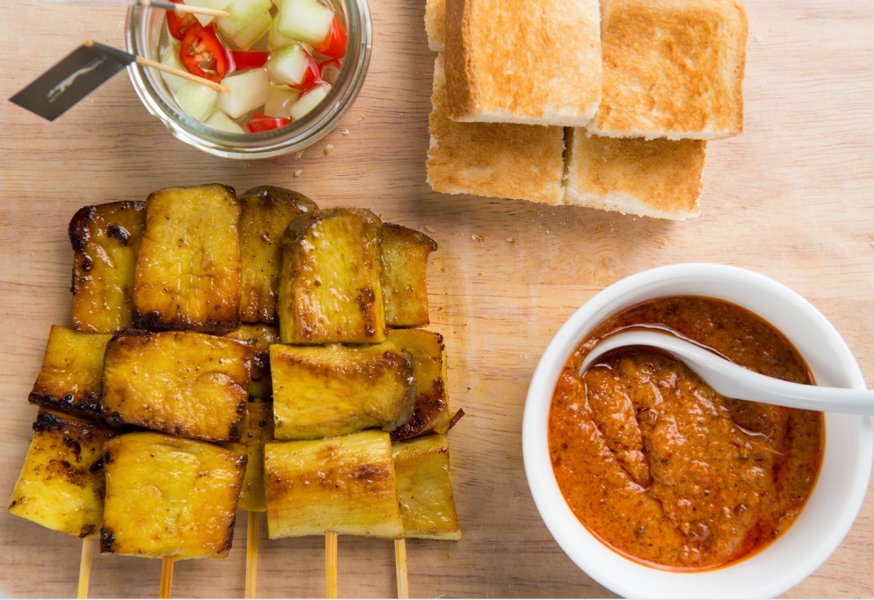 Greyhound Cafe
Crowds pack out every Greyhound Cafe in town for good reason: the food is dependable, comforting and manages to pull off creative, fusion flavors. Add to that a level of decor that never fails—with its cool white-brick walls and slouchy mid-century chairs. Everything is reliable here, that includes the menu for Jay Fest. This year's favorites include eringii mushroom satay (B180) served with toast, peanut sauce, and ar jard (crunchy cucumber relish), the dried imitation beef fried rice (B200), and stir-fried vermicelli with water mimosas (B220) topped with deep-fried dough sticks.
G/F J Avenue, Thonglor Soi 15, 02-712-6547. Open Sun-Thu 11am-10pm; Fri-Sat11am-11pm. BTS Thong Lo
Exclusively for Citi credit card members: :
Get 10% discount on food only for Citi Cash Back Platinum, Citi Rewards, Citi Rewards Platinum and Citi Rewards Gold card members Today – 31 Oct 18
Get 10% discount on food only for Citi ULTIMA, Citi Prestige, Citi Preferred, Citi Premier and Citi Select Today – 31 Dec 18
Located in the same courtyard as the hipster burger spot Paper Butter, Lilou goes on a completely different route into vegetarian and healthy bites. Step inside this warm and cozy space from high ceiling and glass windows to get main dishes like rice porridge with almond milk, fresh fruits, nuts and cinnamon powder (B130) and the avocado spring roll with peanut butter sauce (B150). They also have hilltribe-grown coffee such as espresso (B50) and part of concoctions like lemon honey "shakerato" (shaken with lemon and honey, B80).
The Yard, Paholyothin Soi 5, 089-142-8203. Open Mon-fri 10am-6pm; Sat-Sun 9am-6pm.
Credit: www.facebook.com/mrgenkirestaurant/
Mr. Genki
Situated on Rama 2 Road, the restaurant serves all-Japanese, all-vegetarian cuisine. Yes, some of the dishes are made using milk, but most are Jay-friendly. Our favorites include veggie katsu curry rice (B185), which imitates crispy fried pork frighteningly well and comes at a much cheaper price tag than the monster plates of "real" katsu curry you'll find elsewhere. Also good are the veggie beef teriyaki set (B275), and strawberry avocado maki (B125) with fresh slices of strawberries and avocado.
407 Rama 2 Rd., 02-459-3137. Open Wed-Mon 11am-9pm
Na Aroon
Tucked inside Ariyasom Villa hotel, the restaurant is vintage mix of chandelier, dark wooden-rimmed windows and pale pink walls. The menu presents vegetarian Thai dishes and seafood with Jay dishes roll out for this year's festival. Opt for the crispy fried tofu with peanut butter sauce (B155), grilled vegetarian meatballs made using shiitake mushrooms and drizzled with tamarind sauce (B180), or the pad mee sua (Chinese stir-fried noodles, B250) using imitation duck meat, bean sprouts, carrots and mushrooms.
G/F Ariyasom Villa, Sukhumvit Soi 1, 02-253-8800. Open daily 6am-10pm. BTS Phloen Chit
Exclusively for Citi credit card members: :
Get 10% discount on food only Today – 30 Apr 19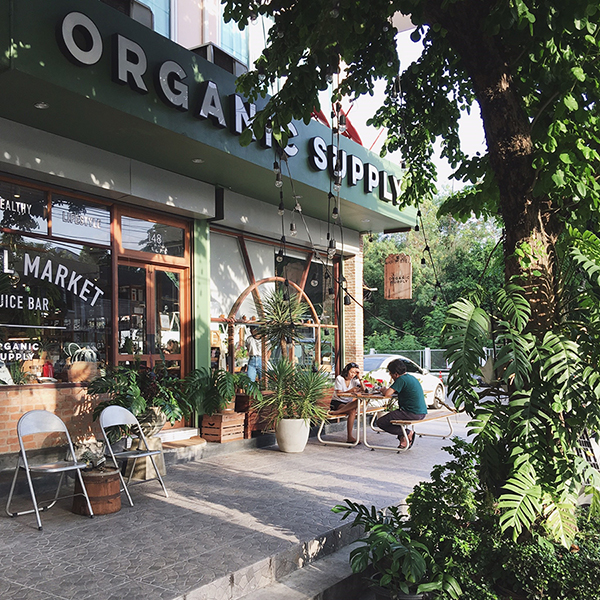 Organic Supply
This is an oasis for Ladprao's health-conscious crowd. It boasts a deli shop with a wide range of natural-made goods, from skincare to food products, and a cafe zone loaded with healthy snacks, smoothies and detox tea. Try the cacao cookies (B55)—a crunchy, dairy- and gluten-free and chocolate cookie. For drinks, try the wilderness smoothie (B140) with soymilk, pistachio, dates and granola, or the O.S. garden (B140), an uber-healthy drink with kale, bananas, green apples, flaxseed and chia seed.
148 Nakniwat Road, 02-101-6410. Open daily 10am-8pm
Exclusively for Citi credit card members: :
Get a complimentary OS garden smoothie valued THB 140 when spending THB 1,500 or more /sales slip (limit 1 glass /card /table /sales slip) Today – 31 Oct 19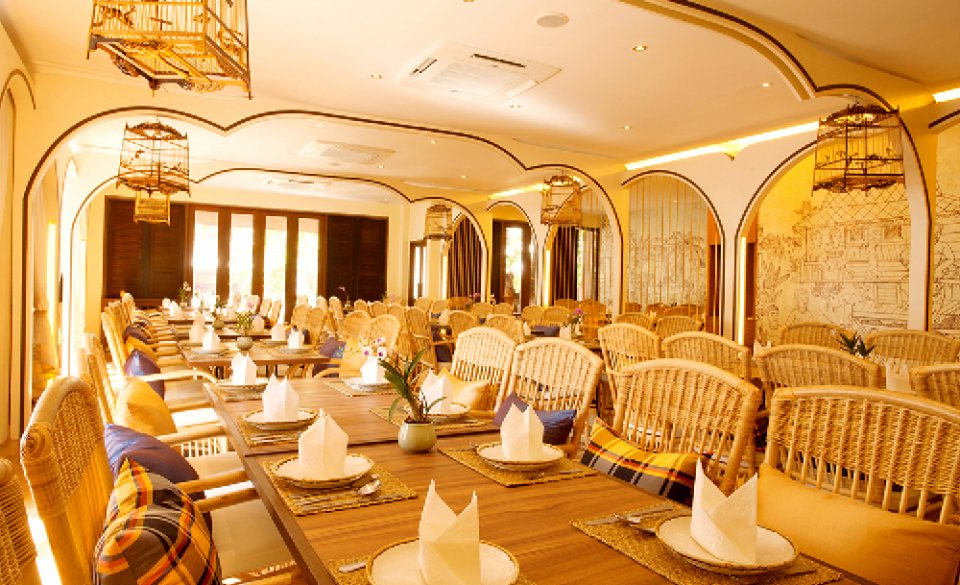 The front of the restaurant may look a little traditional as it was decorated in the style of the King Rama V-era with antiques and old photos. But once you reach the main dining area, you'll find yourself in a warm and bright contemporary space. The menu promises authentic Thai flavors derived from century-old recipes lifted from the royal Thai court. For Jay Fest this year, you might want to try the yum som o jae (piquant pomelo salad with imitation meat, B200) with a sour kick from fresh pomelo, panang tao hu (Thai curry with tofu, B180), and bai miang phad jae (stir-fried southern vegetables with a hefty portion of rice, B180) .
32-32/1 Sukhumvit Soi 23, 02-664-0664. Open daily 11:30am-2:30pm, 5:30-10:30pm. BTS Asok
Exclusively for Citi credit card members: :
Get 10% discount on a la carte food menu Today – 31 Aug 19
Credit: www.facebook.com/umenocafe/
Umeno Cafe
Operated by the same team behind Umenohana, this cafe is all about tofu dishes with some creative twists. The vibe here is warm and cozy thanks to plenty of wooden furniture, rabbit drawings on the wall and homey dishes like fried tofu salt and chilli (B95) and tofu katsudon (B180, with an egg-free version for Jay Fest). A more daring choice is the D.I.Y. Yuba (B220)—thin and flavorful bean curd skin that you dip in shoyu and sprinkle with roasted sesame and yuzu skin.
B/F, Silom Complex, Silom Rd., 02-231-3168. Open daily 10:30am-10pm. BTS Sala Daeng
Taling Pling
Open since 1992, this restaurant has long proved itself to be one of the most reliable places when it comes to authentic Thai flavors. The menu is packed with comfort dishes from every part of Thailand, including Jay Fest highlights like crispy-fried bean curds with cashew nuts in tamarind sauce (B165), Thai green curry with eggplant and herbs served with fermented rice noodles (B195), and stir-fried chayote with red chili (B135). For dessert, choose between the refreshing santol in sweet and sour syrup (B65), or the black sticky rice and taro in coconut milk (B80).
25 Sukhumvit Soi 34, 02-258-5308. Open daily 11am-10pm. BTS Phrom Phong
Exclusively for Citi credit card members: :
Get a complimentary Thai dessert valued THB 80 when spending THB 1,000 or more /sales slip (limit 1 dish /card /table /sales slip)
---
This native ad was
created by Asia City Studio.

We use storytelling to help brands of all sizes influence and connect with people who matter. Visit us online: studio.asia-city.com

Sponsored by: