BK Brunch Club—BK Magazine's new dining series devoted to next-level weekend feasts—kicks off this coming weekend! For five consecutive weekends starting Jun 15, we partner with over 20 of the city's lightest, brightest, most daytime-friendly dining spots to roll out sensational sharing menus of the finest produce.
We're talking at least four courses at every restaurant, most or all of them served family-style just for your table, with menus starting from just B1,000 per person.
And what's brunch without booze? While there are many awesome drink packages on offer, the following restaurants are going free-flow to take your weekend feast to the next level!
---
---
The place: Northern Spain's Basque cuisine of coal-grilled meats takes the center stage at Taps by Nan Charcoal Grill. In the casual, soft-industrial space, complete with vast windows and some green visions, owner-chef Vimvadee Piyavanich and her team cook up imported meat and local seafood on a charcoal-fired Josper grill. The results give a beautiful smoky, char-grilled aroma to dishes like the Galician-style octopus served with confit potato and the Iberico pork presa.
Price: B1,000-1,250++/Person, inclusive of free-flow House Special Sangria OR Bloody Hell Mary
Date: 15-16, 22-23, 29-30 Jun / 6 Jul
The Place: Renaissance Hotel's signature Italian restaurant serves up refined, twist-free classics in an equally sophisticated dining room featuring large windows, blond wood decor and crisp white tablecloths. Wood-fired pizzas vie for attention with their 11 varieties of homemade pasta and an alluring antipasti table. Be sure to leave room for dessert, be it red berry panna cotta or creamy tiramisu.
Price: B1,500++/Person, inclusive of free-flow selected wines (White Wine: Pinot Grigio, ''Tavo'', iLauri, Delle Venezie DOC; Red Wine: Corvina-Rondinella-Molinara, Corte Giara, Bardolino DOC). B1,000++ for food only.
Date: 15-16, 22-23, 29-30 Jun / 6-7 Jul
The Place: This modern two-story wood house with backyard views is the brainchild of two Indian chefs, Deepanker Khosla and Tarun Bhatia, who are both zealots for the farm-to-table and zero-waste approach. The humble tomato is elevated in high-wire dishes like the Tomato Mist with whey, Indian barrage, blueberry and celery, though meat-lovers will take comfort in the wagyu short ribs, assisted by glazed eel, smoked eggplant, black garlic, raw mushrooms and buckwheat foam.
Price: B1,699++/Person, inclusive of free-flow cocktail pitcher. B1,199++ for food only.
Date: 15-16, 22-23, 29-30 Jun / 6 Jul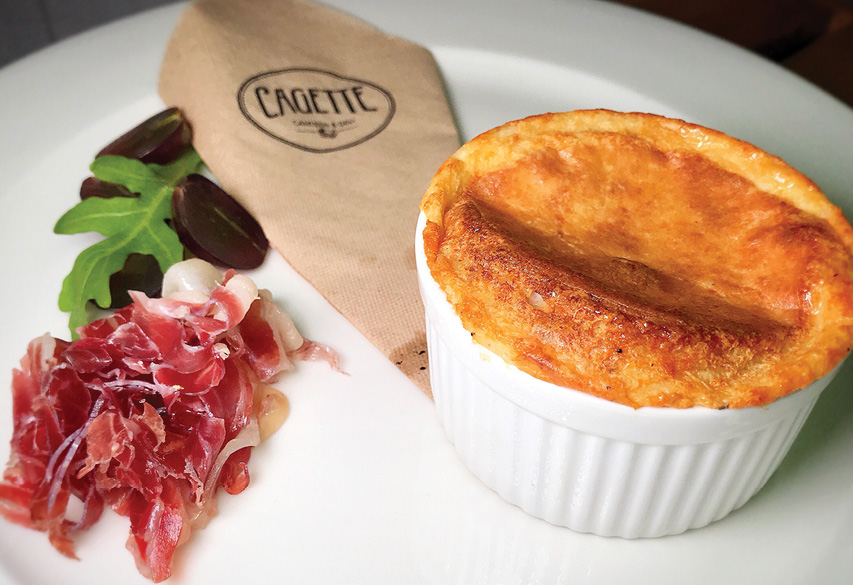 The Place: Find your way to Cagette Canteen and Deli for a bounty of fresh seafood, stinky cheeses, cold cuts and simple French comfort dishes. "Cagette" is French for crate, the wooden sort that evokes the bountiful fresh markets of yester-century France, and the decor is thusly themed—farmhouse transmuted by the industrial revolution. As well as being one of the 'hood's top French restaurants, Cagette also doubles as a grab-and-go deli.
Price: B1,990++/Person, inclusive of free-flow French sparkling wine. B1,490++/Person for food only.
Date: 15-16, 22-23, 29-30 Jun