Top Tables celebrated its 10th year with the release of the 2020 guide on Friday. Over the past decade, our annual selection of Bangkok's 100 best restaurants has become the city's most trusted guide for discerning foodies. The 13 restaurants below have featured in the guide all 10 years—now, that's staying power.

Duangporn Songvisava and Dylan Jones have dominated Bangkok's Thai fine-dining scene for over a decade with their sustainably-minded reinterpretations of ancient Thai recipes. Their seasonal degustation menus are packed with produce from local farmers, fishermen and foragers, which is then subject to labor-intensive techniques before being served in traditional sharing style in the restaurant's renovated wooden house. Reborn classics like boat noodle soup with sliced pork, morning glory and bean sprouts are joined by high-wire creations like the stir-fried Pak Bara squid with chicken liver, grachai and three kinds of basil, while Thai rice is treated with reverence.
24 Sukhumvit Soi 53, 02-260-2962. Open Wed 6-10pm; Thu-Sat noon-2pm, 6-10:30pm; Sun noon-2:30pm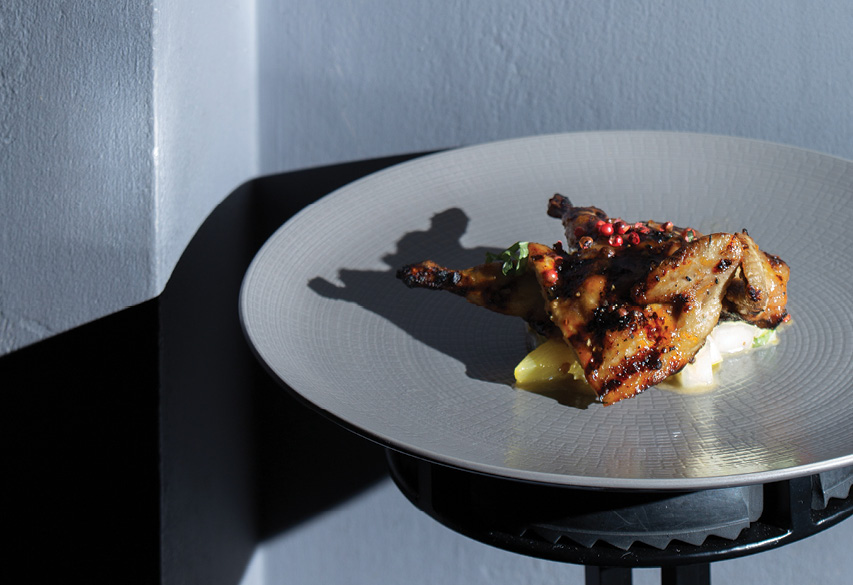 While Silom's 22-year-old institution might be a veteran on the scene, it feels as fresh as ever. Under the helm of American chef Tim Butler, Eat Me adds just enough new touches from time to time to keep regular customers and food critics coming back to rave about the menu. Thai-but-not-Thai combinations like the wagyu tartare "larb" and lemongrass chicken with green mango have long exemplifed the kind of cooking that's now all the rage in kitchens in the West. But newer dishes, like the rack of lamb—butchered from free-range saltbush lambs that graze in the Australian Outback—served with a dark, sweet and dangerously good vincotto dressing, refect Butler's wayfaring spirit, cherry-picking global flavors that complement his body of work. Don't miss head bartender Buntanes "Pop" Direkrittikul's complex gastronomy-inspired creations, either (larb moo and miang kham in a glass, anyone?)—these contribute to the sense that Eat Me is never standing still.
1/6 Phiphat Soi 2, Convent Rd., 02-238-0931. Open 3pm-1am
Some of Bangkok's best Italian chefs have come up through ranks at Enoteca since it opened in 2004. Now Stefano Borra, a Piedmont native with Michelin cred, is running the show and pairing rustic dishes bursting with traditional flavors, like salt-cooked onion stuffed with braised quail, with an envy-inducing wine rack.
39 Sukhumvit Soi 27, 02-258-4386. Open daily 6-10:30pm
Exclusively for Citi credit card members:
Get 10 % discount on food only
01 Nov '19 - 31 Dec '20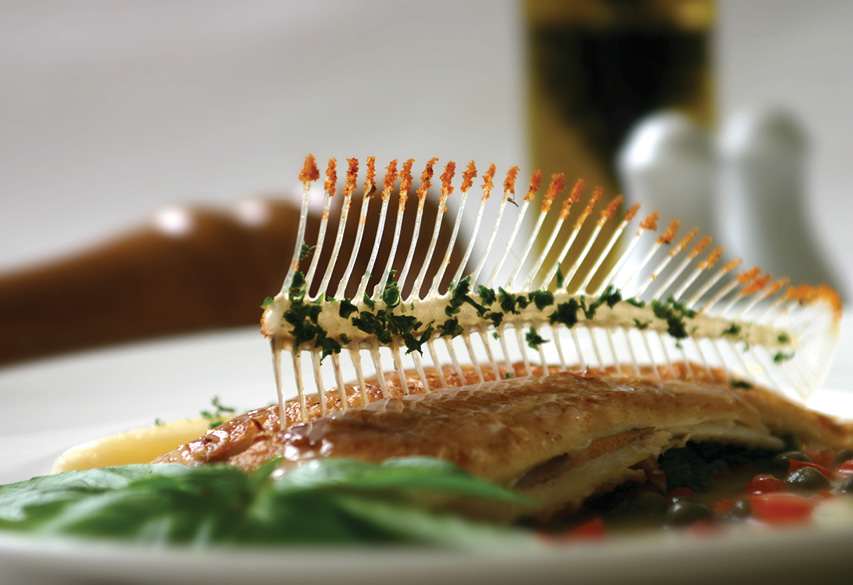 After 24 years of educating Bangkok diners in lobster bisque, baked Mediterranean sea bass and creamy seafood risotto, Gianni Favro has just moved his eponymous restaurant to the Athenee Tower. Apart from the polished new digs, don't expect much else new here—that's a good thing. Gianni's, as you probably know, is a classic for a reason.
G/F, Athenee Tower, 63 Wireless Rd., 02- 168-8080. Open daily 11:30am-2pm, 6-10pm
Exclusively for Citi credit card members:
Get 10 % discount on food only
01 Apr '20 - 31 Mar '21
This restaurant has represented northern Indian dining in Bangkok for over a decade and has gathered a cult-following across the city. Set in a picturesque 1960s house surrounded by a lush garden, it's easy to waste the day away feasting on the well-executed butter chicken and chicken tandoori.
71 Sukhumvit Soi 26, 02-258-4900. Open daily 11:30am-2:30pm, 6-10:30pm
Exclusively for Citi credit card members:
Get 20 % discount on food and beverage for lunch (11:30 - 14:30, Mon - Fri)(a la carte only and please reserve your table in advance)
01 Apr '20 - 31 Mar '21
Bangkok's original home of Bangkok French fine dining (open since 1958) has soared back into every top-tier foodie conversation under Savoie-born chef Arnaud Dunand Sauthier. Adding legitimacy to what Le Normandie diners already knew, his food has won two Michelin stars since the guide was first brought to Thailand. Every great chef needs a dish that defines them. Dunand Sauthier has several: Krystal caviar with sea urchin and foamed potato; suddenly de rigueur carabineros with confit melon and piquillo peppers; wild venison with pear and fennel. All feature the kind of subtlety only a chef of his caliber can achieve. Choose between an eight-course tasting menu or a limited a la carte menu of contemporary French courses. Whatever way you go, flawless consistency and service are guaranteed.
Mandarin Oriental, 48 Charoenkrung Soi 40, 02-659-9000, Open Mon-Sat noon-2pm, 7-10pm
Exclusively for Citi ULTIMA, Citi Prestige, Citi Premier, Citi Mercedes, Citi ROP Preferred and Select:
Get 10% discount on 4-course and 5-course exclusive tasting menu for lunch and on tasting menu for dinner (Mon – Thu)
*Price and menu for each season may change without prior notice
01 Mar '20 - 30 Nov '20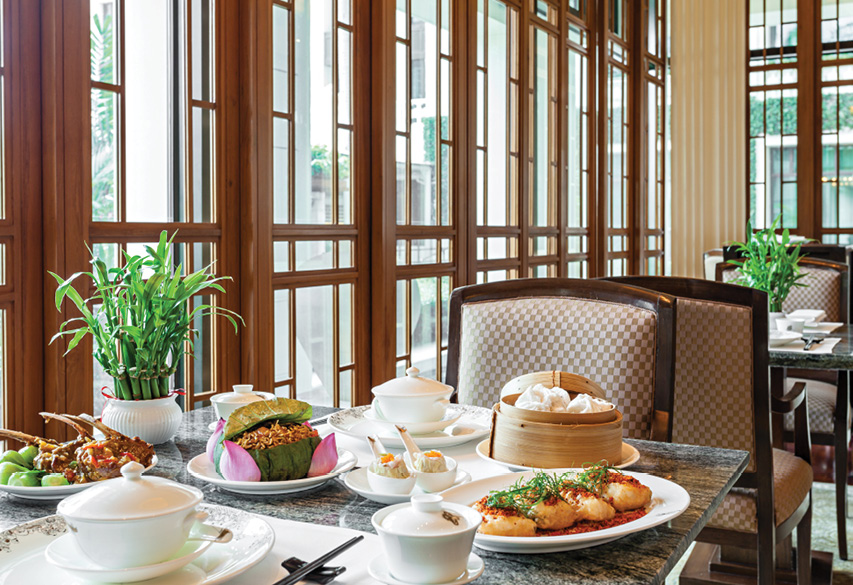 Prestige and precision pour out of the kitchen at Mei Jiang, where chef Ball Yau nails the classics and throws in just enough innovative twists to keep you on your toes. Tea-smoked chicken, Peking duck and steamed whole abalone set the stage for more extravagant cuts like caviar-topped lobster dumplings. Floor-to-ceiling windows overlooking the river only add to the experience.
The Peninsula Bangkok, 333 Charoen Nakhon Rd., 02-020-2888. Open daily 11:30am-2:30pm, 6-10:30pm
Exclusively for Citi ULTIMA and Citi Prestige card members:
Get 50% discount for 2 diners l Get 33% discount for 3 diners l Get 25% discount for 4 diners l Get 20% discount for 1 diner or 5 diners for Citi ULTIMA l Get 30% discount for 2 diners l Get 15% discount for 3 diners l Get 25% discount for 1 diner or more for Citi Prestige
01 Mar '20 - 30 Nov '20

Get 15% discount on 8 elements menu for Citi ULTIMA
01 Mar '20 - 30 Dec '20
Under the stewardship of Pim Techamuanvivit, Nahm still serves immaculately prepared seasonal Thai tasting menus. Only now the dishes rely less on assertive flavors to gain your attention, but rather technique and balance. The ngob talay, with blue swimmer crab, prawn and red grouper, is one of the best takes on grilled ho mok we've ever had, cooked to perfection by chefs who carry on Nahm's detail-oriented legacy.
Como Metropolitan Bangkok, South Sathorn Rd., 02-625-3333. Open Mon-Fri noon–2pm, daily 6:30–10:15pm
Exclusively for Citi credit card members:
Get complimentary extra dish and beverage valued THB 1,200 when spending THB 5,000 or more/sales slip (limit 1 set/card / table /sales slip)
01 Jan '20 - 31 Dec '20
The name says it all. Onion soup, Sinatra soundtrack, Caesar salads and US prime beef served how you like it—even surf and turf, if you're so inclined. New York Steakhouse is an old-school Manhattan dining room packaged and shipped to Bangkok, and it's absolutely satisfying.
2/F, JW Marriott, 4 Sukhumvit Soi 2, 02-656-7700. Open Mon-Sat 6-11pm; Sun noon-5pm, 6-11pm
Exclusively for Citi credit card members:
Get 15 % discount on food only
01 Jan '20 - 31 Dec '20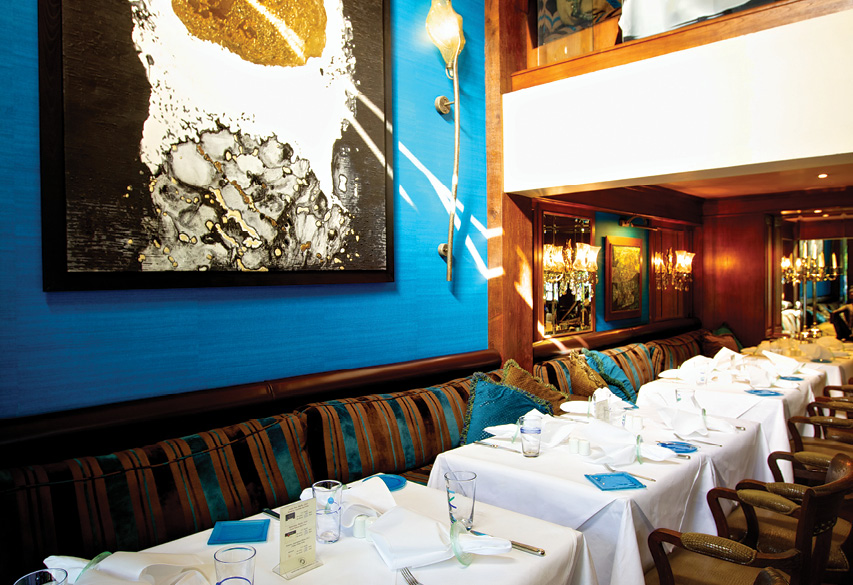 At this French establishment so long-standing it predates the BTS, Corsican chef Philippe Peretti deals in the classics. Expect to be saying things like "creamy," "buttery" and "Is that really the size of the second course?" as you work through a menu filled with generously sized stick-to-your-ribs dishes of duck liver marbré, roasted quail and lamb loin.
20/15-17 Sukhumvit Soi 39, 02-259-4577. Open Tue-Sun 11:30am-2:30pm, 6:30-10:30pm
The Rembrandt hotel's high-flying Indian specialist has been delivering the heart-warming flavors of the Punjab region since 1993. The over-the-top opulent atmosphere—marble floors, sparkling chandeliers, gold-plated cutlery—crank the grandeur to the highest setting. They make a pretty mean butter chicken, too.
Rembrandt Hotel, 27/1 Sukhumvit Soi 33, 02-119-7677. Open daily 5pm-midnight; Sun noon-3pm
Exclusively for Citi credit card members:
Get 15 % discount and get 25 % discount on Sunday Brunch
01 Mar '20 - 31 Dec '20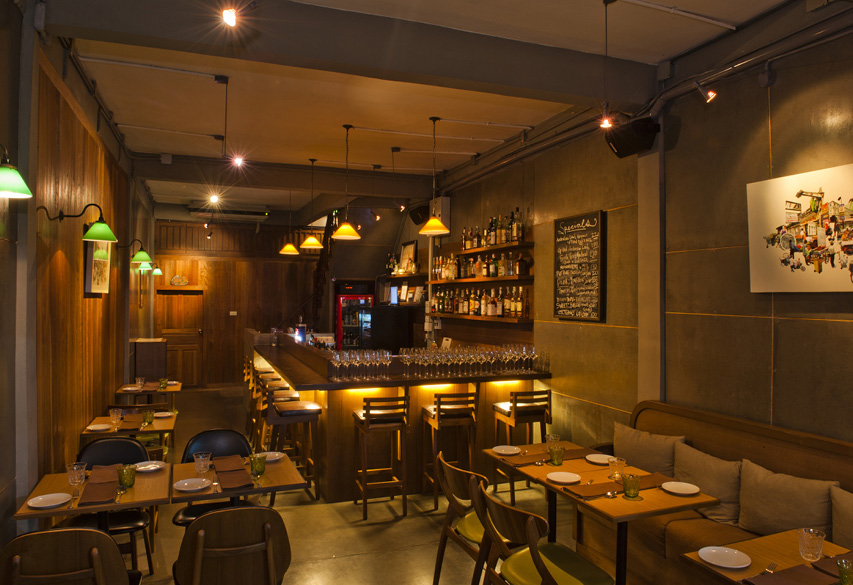 This Thonglor mainstay is the kind of place you can bring your friends from international school, your overseas visitors, even grandma and grandpa, and everyone will find something they love. The brainchild of food writer Jarrett Wrisley and wife Candice Lin, Soul Food keeps things fresh with weekly specials, a laid-back vibe and a signature cocktail list brimming with creativity.
56/10 Sukhumvit Soi 55 (Thonglor), 02-714-7708. Open Mon-Fri 5:30-11pm; Sat-Sun 11:30am-3:30pm, 5:30-11pm
Exclusively for Citi credit card members:
Get a complimentary mango sticky rice valued THB 175 when spending THB 2,000 or more/sales slip (limit 1 dish/card/ table/ sales slip)
01 Mar '20 - 31 Aug '20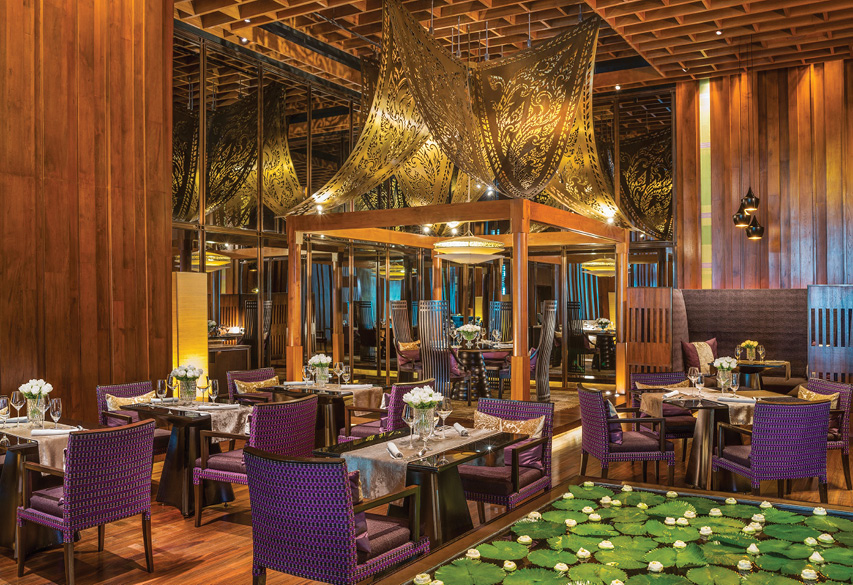 The OG molecular Thai restaurant, linked to Copenhagen's Michelin-starred Kiin Kiin, still packs them in regularly. The flavors stick to Thai tradition, but the presentation is anything but traditional. Frozen red curry, crab laksa served as a mini Cornetto—Sra Bua will always score points for creativity. The double-height dining room is also something to behold.
Siam Kempinski Hotel, 991/9 Rama 1 Rd., 02-162-9000. Open daily noon-3pm, 6pm-midnight
---
The full list of 100 restaurants is available as a free booklet inserted in BK Magazine Mar 27 issue and a downloadable PDF version.