Besides being one of Bangkok's most luxurious shopping malls, ICONSIAM is also full of wonderful dining experiences, many with stunning views overlooking the Chao Praya River. From Today-Jul 21, ICONSIAM will be hosting ICONSIAM WONDROUS DINING 2019, when foodies can explore everything from famous street food venues to Michelin-recommended cuisine, along with mini music concerts every Wednesday. Forget plain old food courts, ICONSIAM has seven incredible dining zones designed to offer a new and exciting experience.
Traditional Thai at SOOKSIAM
Looking for a place to explore Thailand's local dishes? Look no further. A large food market offering a variety of Thai regional dishes, SOOKSIAM offers a rare chance to sample a plethora of hard-find dishes amidst mesmerizing scenery inspired by Thailand's four regions. Besides food, there are also plenty of arts and handicrafts by Thai artists to explore.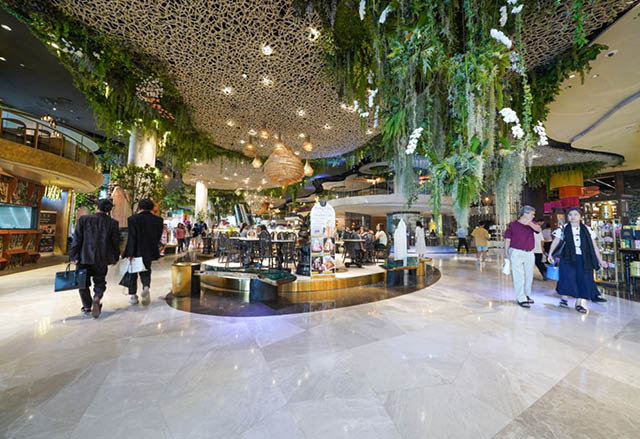 Luxury feasts at The Veranda
Gathering several upstart restaurants from notable chefs around the globe, The Veranda is not your typical food hall. For plump grilled prawns and succulent crab, make a beeline for the famous Singaporean restaurant, Jumbo Seafood, where you can sample the signature crab dishes that first shot them to notoriety. Don't miss the golden salted egg prawns or the pan-fried jumbo chili crab in soft, hand-crimped buns.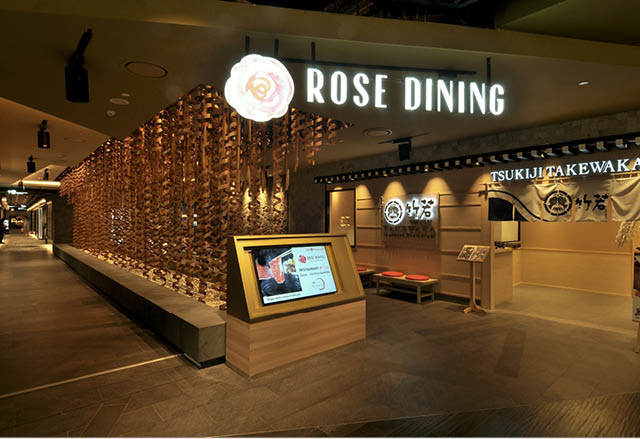 Take a virtual trip to Japan at SIAM Takashimaya Rose Dining
Bangkok and Tokyo have never been closer thanks to SIAM Takashimaya Rose Dining. Here, you'll find everything from imported food brands to souvenirs, meaning there's no need to splash on that airfare to Japan. You'll also find the first international branch of one of Japan's most famous sushi spots, Otaru, which has been running for 80 years as an omakase, using imported produce from Hokkaido. Go there between 10am-3pm to get the special lunch set featuring 10 pieces of sushi, squid noodles, a seasonal appetizer and dessert.
Quality time with friends and family at Dining on 4th
If you think ICONSIAM doesn't have a place for you and your friends when you want to be price conscious, skip the bottom floors and head to the fourth. Tucked away in the Dining on 4th zone, Seoulcial Club is popular for its photogenic Korean drinks and desserts. Try the Golden White Truffle—truffle-flavored ice cream served with cornflakes and ground peanuts, topped off with gold flakes, or the bubble milk tea, with milk tea-flavored ice cream, chewy tapioca pearls and honeycomb.
Soak up sparkling riverside views while dining on the 5th floor
In case you didn't know, ICONSIAM is located right next to the Chao Phraya River, meaning you can dine at your favorite restaurants while enjoying majestic views. If you're looking for reliable dim sum and creamy custard lava buns, Hong Bao—located in the Dining on 5th zone—is for you. Enjoy scenic views over the Chao Praya as you munch on flavorful ha gao and juicy Peking duck, served with their signature savory sauce, followed by their superb golden salted egg bun, which has the perfect balance of sweet , creamy custard and salty egg yolk.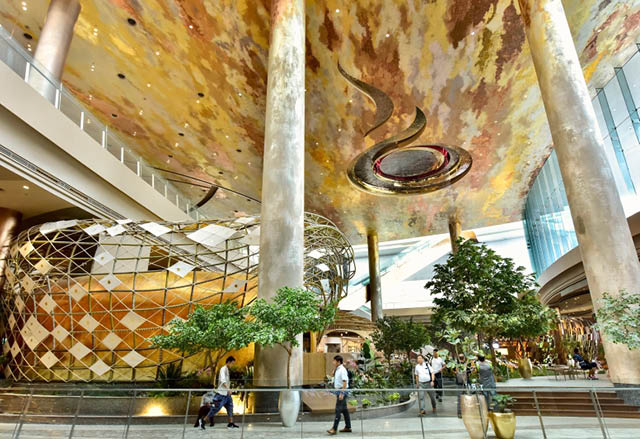 Take in the pastoral world at Alangkarn
Alangkarn roughly translates to English as "wonderful," and it really lives up to its name. Cute decorations like pastel-colored tin roofs, copper lamp frames, and colorful cushions help to give the area a very lively feel. Here, you'll feel like you've been transported to a rustic world filled with rice paddies, waterfalls and pavilions. It's the perfect spot to relax and dig into some international cuisine, including fresh seafood from famous Taiwanese restaurant Harbour and some wonderful Isaan dishes from Laylao, such as somtam with fresh sea crab and grilled fermented mussels.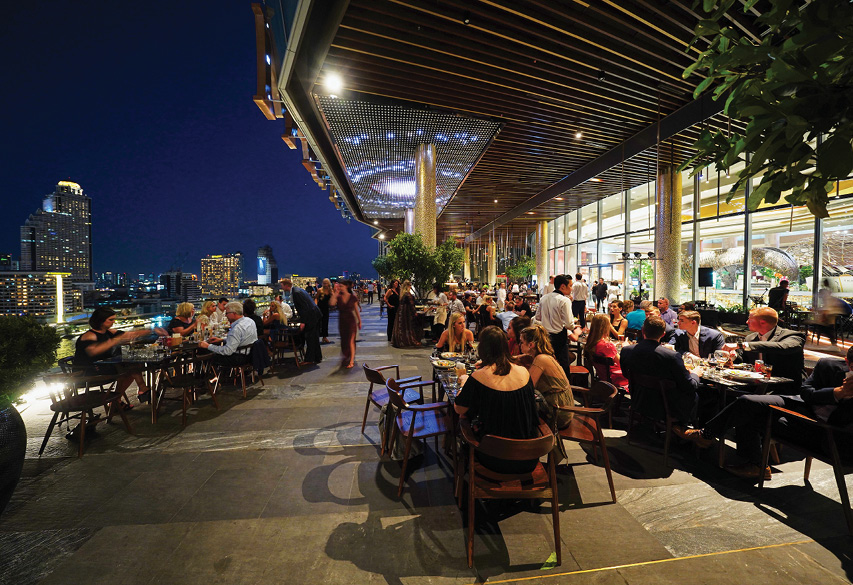 Find the perfect date spot at TasanaNakorn Terrace
In its original Ratchadamri location, Fallabella earned a solid reputation from office workers and students as a party spot. Its new branch at ICONSIAM's TasanaNakorn Terrace, called Fallabella River Front, benefits from striking panoramic views over the river, and serves up comforting pub grub along with music from live bands. Beer lovers can also go to HOBs located inside to enjoy classic beers on tap, with a few added bottles for craft lovers.
Exclusive! Get up to B300 cashback when you spend B1,000 at ICONSIAM's "7 Wondrous Dining" zones
Call 02-495-7080 or visit www.iconsiam.com for more information.
Sponsored by: