Pad Thai: love it or hate it, this comforting combo of chewy, stir-fried rice noodles, beansprouts, tamarind, tofu, peanuts, eggs, palm sugar, chives, lime, shrimp and chili is hands-down Thailand's most famous export. Fierce debates rage over who makes it best and, while we couldn't sample every street food vendor in the city, we selected six brick-and-mortar mainstays to put the question to rest—thankfully for our stomachs, that did not include the 4am renditions so beloved by wasted Khaosan tourists.
Padthai Thipsamai
WINNER!
The place: Around since 1966, this long-standing spot close to the Golden Mount is regularly touted as the home of Bangkok's best pad Thai and, subsequently, is fronted by a perpetually long queue of tourists. Some say it's overrated and overpriced, others swear by it.
The taste: This orange-hued pad Thai doesn't stand out in the looks department but it delivers a balance of sweet and sour that's not overpowering. Its thick, smooth sen-chan noodles are perfectly cooked and retain just the right texture.
Verdict: Legendary.
Price: B139
313-315 Maha Chai Rd., 02-226-6666. Open daily 5pm-1am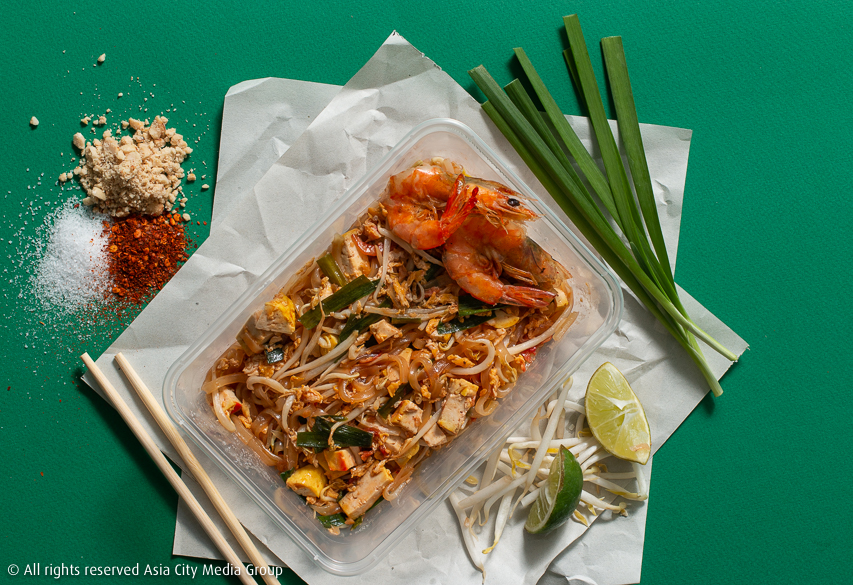 Pad Thai Ekkamai
RUNNER UP!
The place: Open since 2011, this modest shop-house is known for offering many versions of pad Thai, along with other classic dishes. Its late opening hours have made it a favorite among Ekkamai's late-night crowd.
The taste: This visually appealing pad Thai looks authentic, served atop an attractive banana leaf and packed with ingredients. The flavor doesn't disappoint, with its perfect balance of sweetness combined with the right amount of sourness, although the shrimp are not deveined and a little on the small side.
Verdict: Full-flavored.
Price: B100
303/4 Sukhumvit Soi 63, 064-262-6245. Open daily 10:30-4am
Baan Padthai
The place: Known for its gourmet approach to pad Thai, this spruced up, Ayyuthaya period-referencing shop-house has earned Bib Gourmand status for its secret 18-ingredient sauce.
The taste: With its colorful display of giant grilled river prawns, this dish is by far the most beautiful among the six. The taste of tamarind hits hard—as it should—with a hint of spiciness, while the charred smell of the prawns add to the experience. Points are deducted for not deveining their shrimp.
Verdict: Burn baby burn.
Price: B280
21-23 Charoenkrung Soi 44, 02-060-5553. Open daily 11am-10pm
Pad Thai Aree
The place: Formerly located in hip Ari, this pad Thai restaurant now calls megamall IconSiam home. It's owned by Thai Aree Food—known for their Thai meal kits and pre-mixed sauces.
The taste: With its big, juicy looking prawns, this dish almost has us fooled. It may appear impressive but looks can't make up for the bland taste—especially after the price is revealed.
Verdict: Catfished.
Price: B264
G/F, IconSiam, 299 Charoen Nakhon Rd. Open daily 10am-10pm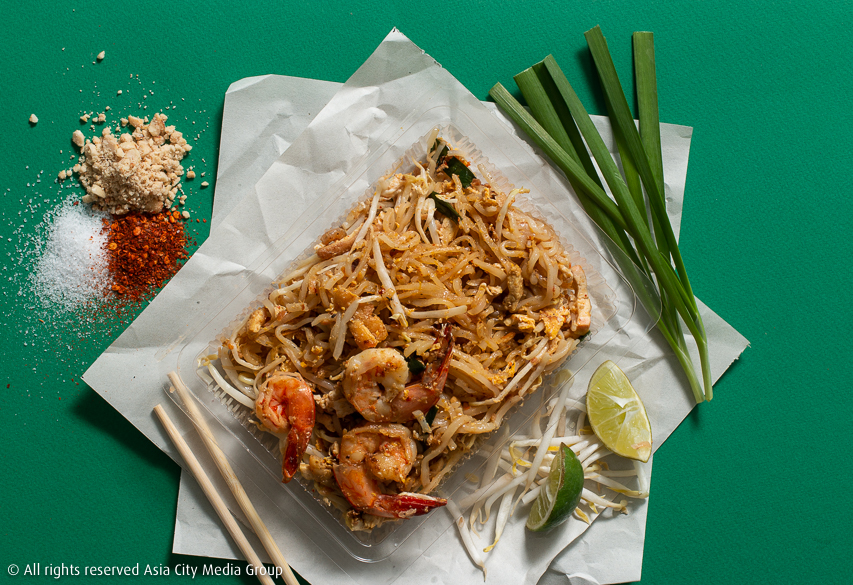 Padthai St. Louis
The place: Soi St. Louis is packed with street food stalls, including this pad Thai and or-suan specialist. It may not have a shop-front, but having been around for over 25 years, it made the cut.
The taste: Lacking color and with a flavor that is neither sweet nor sour, this flat-tasting dish does not hit the mark.
Verdict: Flatline.
Price: B65
17 Chan Soi 18/7, Yaek 22, 086-564-8981. Open daily 10am-8:30pm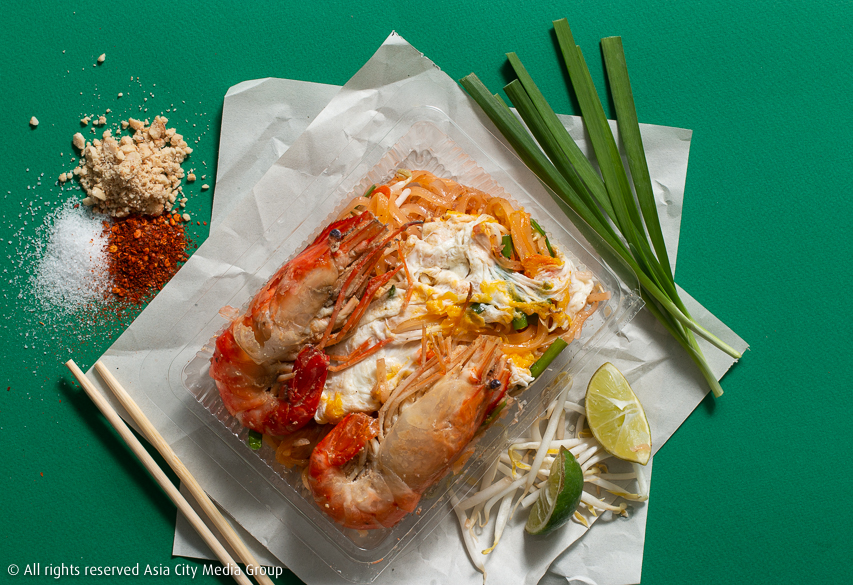 Padthai Prathumthip
The place:
This long-standing joint is a favorite in the Bang Pho neighborhood.
The taste:
Ever heard of a pad Thai that's both too sweet and too sour at the same time? Well, it exists. Not to mention, the noodles are overcooked.
Verdict:
Over the top.
Price:
B85
166/29-30, Pracharat Sai 2 Rd., 02-912-8904. Open daily 10:30am-7:30pm
---
BK's Taste Tests are conducted blind by a panel and are intended as entertainment, not rigorous scientific analysis.