Coffee or OJ? Thanks to some forward-looking Bangkok baristas trying to make orange the new black, you don't have to choose anymore. With an iced citrus Americano, you can have coffee and orange juice at the same time (mind blown). We set out to answer the question that every time-poor, breakfast-deprived Sathorn office worker is asking: who makes the best in the CBD?
Rocket Coffeebar
WINNER!
The place: Scandinavian-style cafe serving up killer brunch and drinks.
The taste: You'll get a whiff of cinnamon, a tang of orange juice, a sweet note from honey and a faint bitter taste from coffee in one sip from this promising-looking cup, garnished with an orange slice, cinnamon stick and rosemary.
Verdict: 10s, 10s, 10s across the board!
Price: B150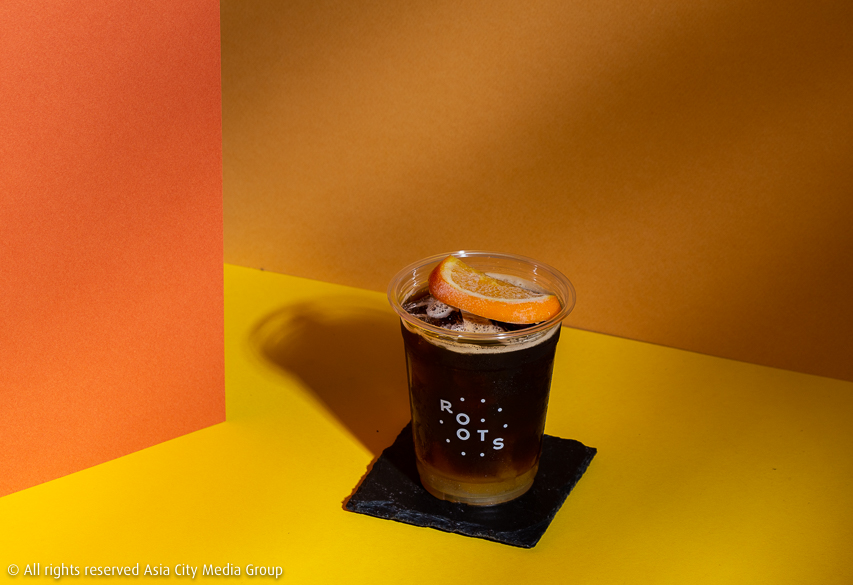 Roots
RUNNER UP!
The place: Known for using 100 percent domestic beans blended and brewed in house.
The taste: Hands-down, Roots nailed it with that thick, fresh orange slice. The fizzy brew is very refreshing and leaves a nice coating on the tip of your tongue, but the coffee could be a tad stronger.
Verdict: We're rooting for you.
Price: B100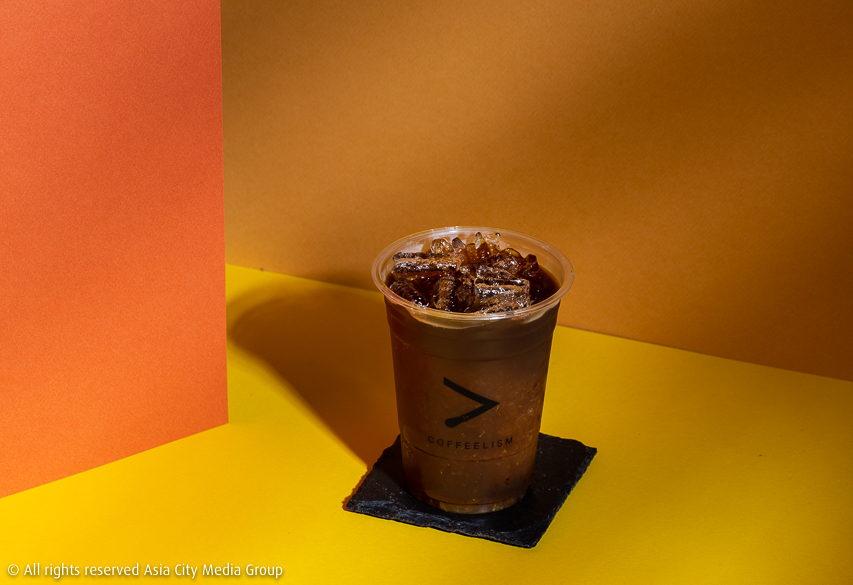 Coffeelism
The place: Go-to coffee stand for Sathorn office workers.
The taste: Neck and neck with Roots, except Coffeelism's version is a little bit richer. The citrus taste and aroma is there, but they seem to have forgotten the actual slice of fruit.
Verdict: Houdini act.
Price: B85
School Coffee x Warm Batch Roasters
The place: Grab-and-go coffee shop with reasonably priced drinks.
The taste: Except for the tired-looking orange slice, we don't get much citrus action here, although the coffee itself is enjoyable.
Verdict: Elementary.
Price: B55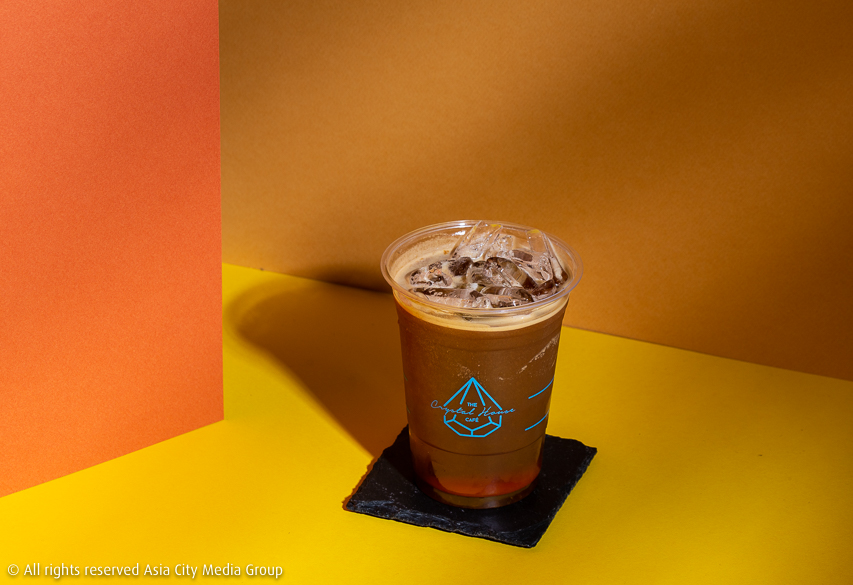 The Crystal House
The place: Dainty glasshouse-like shop hidden down a Pan Road soi.
The taste: Minute Maid-like orange juice with a chemical smell that forces the coffee into the background. And, yet again, no orange slice!
Verdict: Crystalized.
Price: B95
---
BK's Taste Tests are conducted blind by a panel and are intended as entertainment, not rigorous scientific analysis.