With origins in ancient Hawaii, these colorful containers of marinated raw fish, rice, fruit and veggies shot to fame during the last decade's health food movement. Now, countries across the world are putting their own stamp on poke—and Thailand's no exception. We put six of Bangkok's most popular salmon poke bowls to the test to see who's got the magic formula.


Luer Jai
WINNER!
The taste: With big, fresh chunks of salmon mixed with cubes of cucumber, mushrooms, tamago egg, edamame, shredded nori, tobiko (fish roe) and fiery Thai chili piled on top of tasty riceberry, this fusion bowl is just perfect for the Thai palate.
Verdict: Mini heart.
Price: B229
4/F Siam Square One, 388 Rama I Rd.
Ohana Poké
RUNNER UP!
The taste: Though the tangy, mustardy, toxic-looking yellow sauce has us approaching with caution, this bowl hits the mark with its California roll-like combo of salmon, nori, crunchy edamame, tobiko, cucumber and onion with a surprise hit of sweet diced pineapple.
Verdict: Dayum!
Price: B229
3/F, All Seasons Place, Witthayu Rd.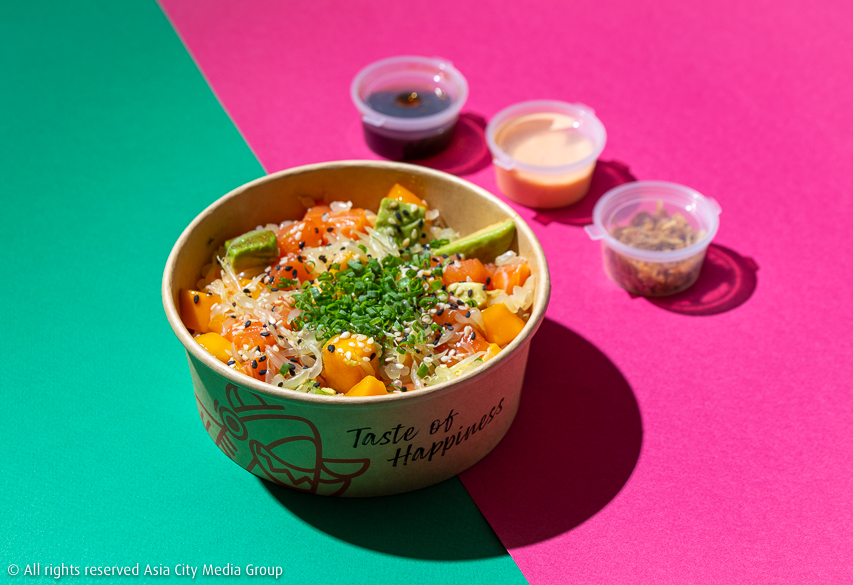 Hunter Poke
The taste: For some of us, this authentic-tasting bowl of super-fresh salmon, juicy mango, sesame seeds, avocado, pomelo and spicy, creamy sauce is a winner. For others, the ripe mango and spicy chili overpower the taste. We can all agree that the crispy fried shallots are a nice touch.
Verdict: Mixed messages.
Price: B320
335 Thonglor Soi 17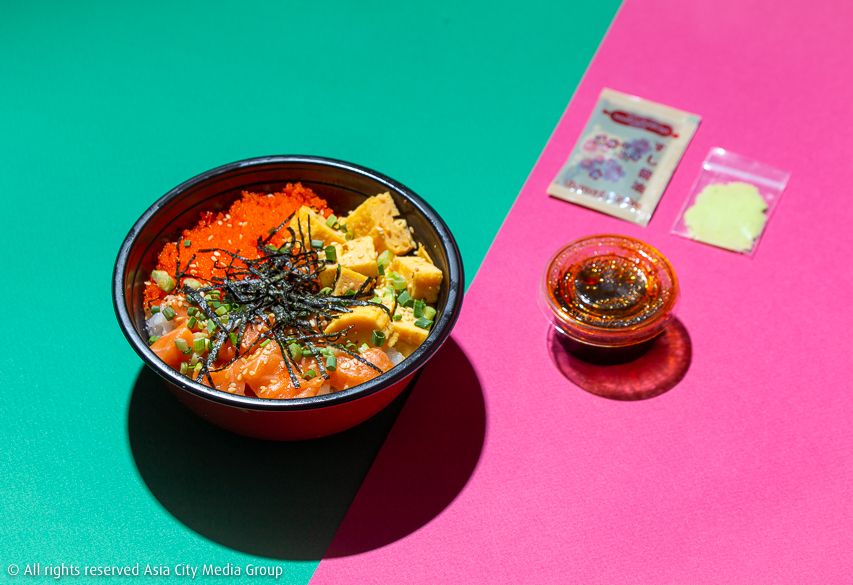 Shari Shari
The taste: This visually appealing bowl of salmon, mango, seaweed, tamago egg, sesame seeds and tobiko goes nicely with the shoyu sauce, but the fish doesn't taste the freshest and we can't help thinking, isn't this donburi?
Verdict: I think I'm turning Japanese.
Price: B220
2/F, Glowfish, Sathorn Thani 2 Building, North Sathorn Rd.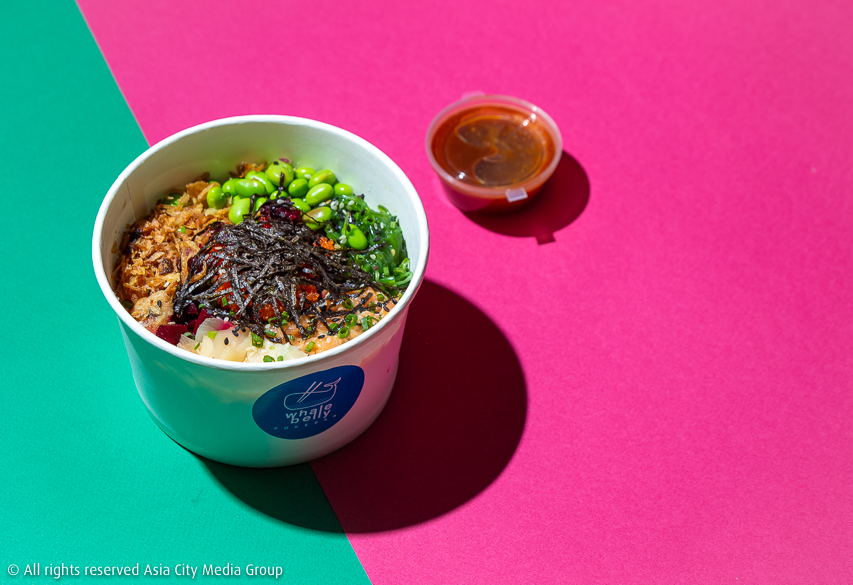 Whale Belly Poke Bar
The taste: Glistening with a shiny, overly-sweet brown sauce, this bowl of salmon, sesame, seaweed and edamame is overpowered by the earthy taste of beetroot and pickled ginger. It kind of tastes like a bowl of leftovers.
Verdict: Raid the fridge.
Price: B299
2/F, True Digital Park, 101 Sukhumvit Rd.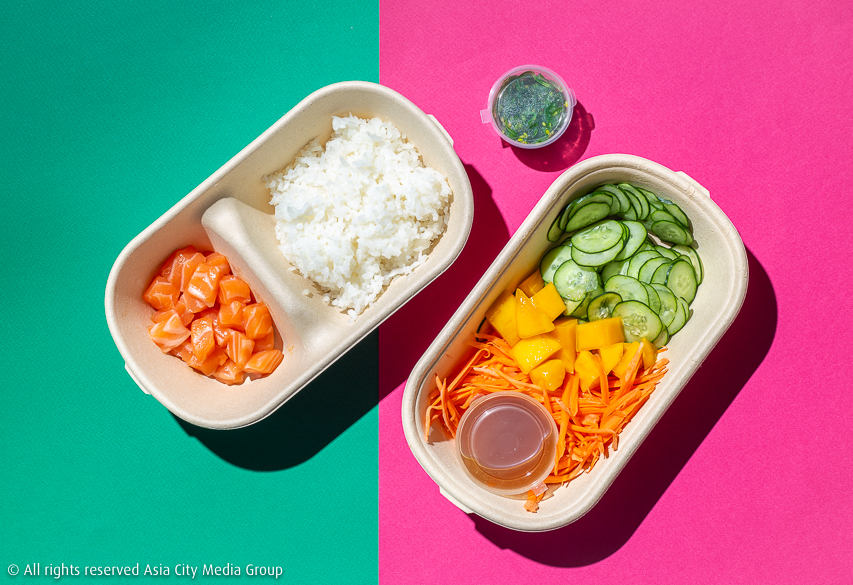 Poke Me
The taste: Do we have the wrong order?—the shreds of carrot look straight out of somtam. The, frozen-tasting salmon smells odd, like it's been wood-smoked, and the only other ingredients are mango, cucumber and rice, making for a very sad bowl.
Verdict: Poked out.
Price: B189
7/F, Central World, 999/9 Rama I Rd.
BK's Taste Tests are conducted blind by a panel and are intended as entertainment, not rigorous scientific analysis.

Read more of BK's Taste Test