Hummus is having its Bangkok moment in the sun. From farmers' market specialists to new restaurants dedicated to all things chickpea, there's never been a better time to dive into this nutrient-rich spread. We've dipped into some of Bangkok's best-loved (and new) Middle Eastern spots to answer the question—who makes the best hummus in town?
Nadimos (B140)

Runner Up!
Who:
Bangkok's Lebanese old-timer for juicy plates of shawarma and all that's rich and garlicky.
Verdict:
By far the creamiest and densest hummus in the pack has an unbalanced taste (too sharp for its own good). Still, there's a pleasant nuttiness together with the distinctive roast tahini flavor.
Two branches. Try Sukhumvit Soi 24, 02-261-9816. www.nadimos.com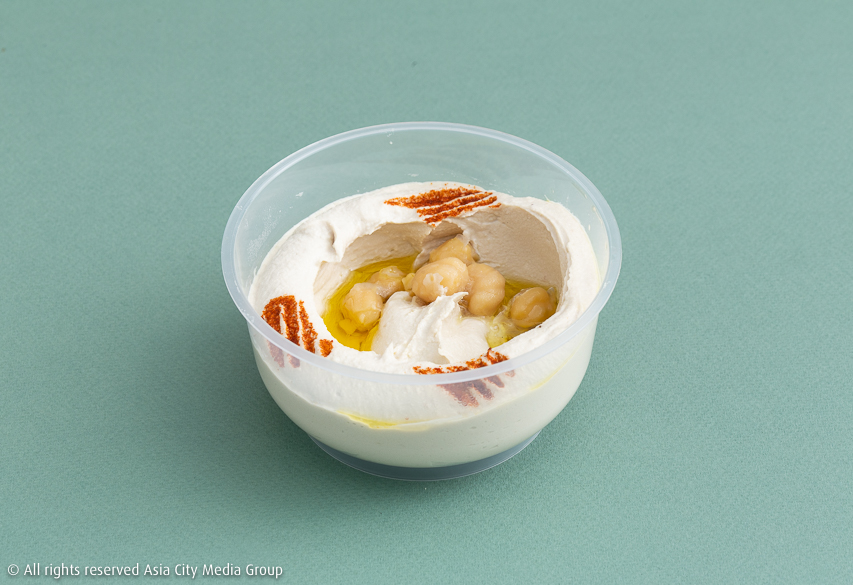 Who:
Two street-side tables under a red awning, and just a few indoor seats.
Verdict:
Bleached white, airily soft and buttery-smooth, what this dish wins in nuttiness and roasted sesame notes, it loses in sourness.
Sukhumvit Soi 23,092-820-2828. www.fb.com/basamabomora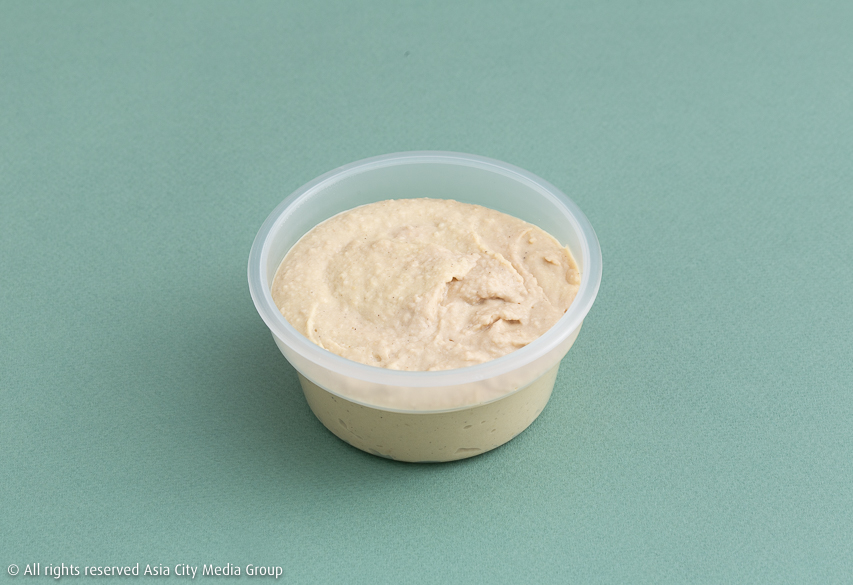 Who:
Olive has been promoting Greek cuisine in Bangkok for years, even spreading its dips, chips and other takeaway appetizers to Gourmet Markets citywide.
Verdict:
Fresh garlic leads in this fizzily fermented zinger of chickpea intensity. Grainy, slightly coarse, uniquely dark gray and delicious.
37/1 Ekkamai Soi 12, 02-713-1112. www.fb.com/olivebangkok
MEM Delicatessen (B180)
Who:
Found at farmers' markets and on supermarket shelves, this deli outfit makes a range of Mediterranean spreads.
Verdict:
A strong cumin flavor pops out from amid a not too sour, not too bland spread with a nutty aroma. The only thing that lets it down is the runny texture.
Available at most Villa Markets, The Green Geek Shop and Sunshine Market. 092-120-2819. www.memdeli.com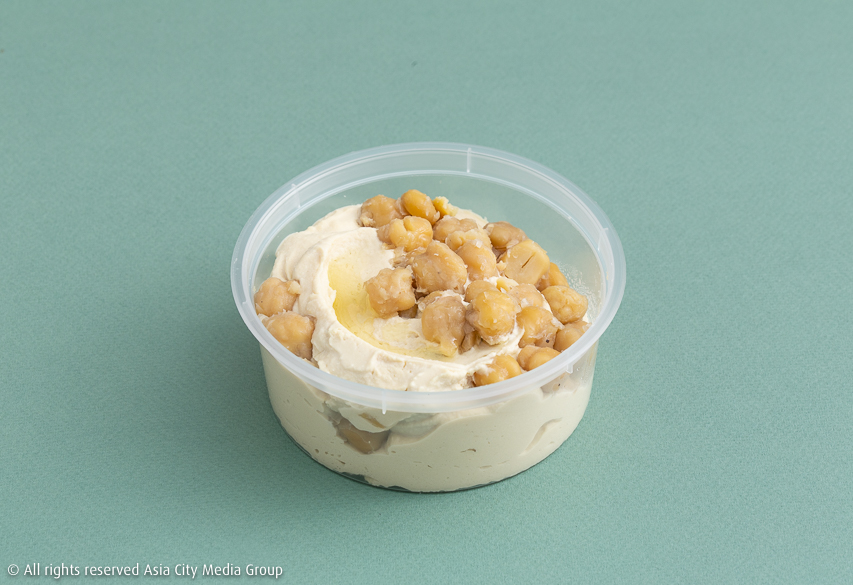 Who:
This all-Mediterranean, all-vegetarian venture has a Turkish slant. Its range of hummus comes topped in everything from traditional toasted almonds to avocado.
Verdict:
This silky-smooth hummus feels like it's been whipped to the point of stiff-peaks. The result is super airy but also a bit bland and sweet when eaten on its own.
999 Sukhumvit Rd., 092-819-8131. www.fb.com/hummusboutiquebkk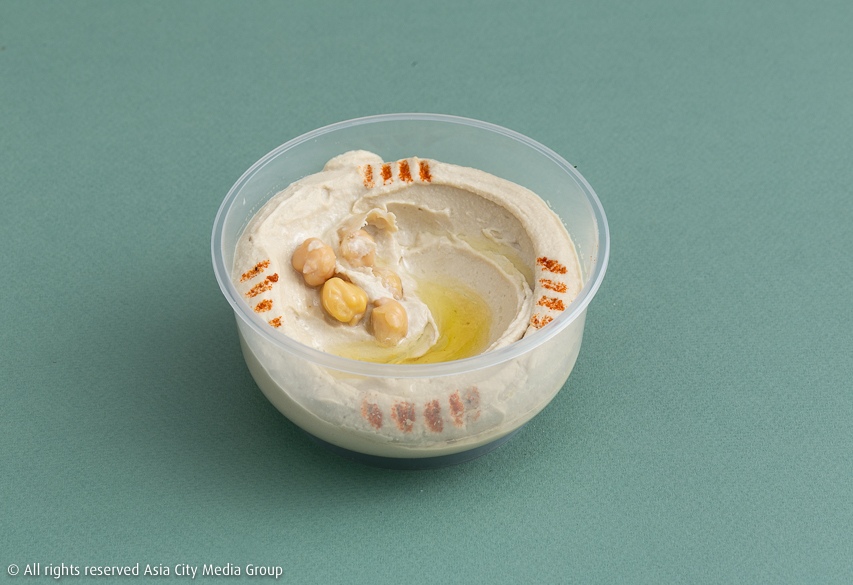 Who:
Slap-bang in Arab Town, Al Rawche offers down-the-line Lebanese classics, often cooked on open coals.
Verdict:
A winner for its velvety smooth yet hefty consistency, as well as a flavor that sits perfectly between light lemony tang, mellow chickpea and toasty tahini.
95 Sukhumvit Soi 5, 02-655-0099. www.fb.com/alrawche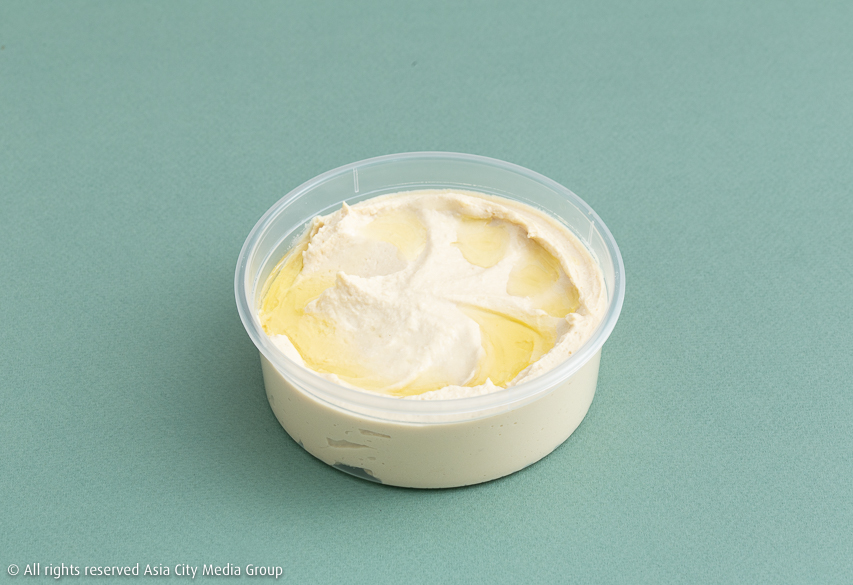 Who:
A long-time Lebanese mainstay with branches all around the city.
Verdict: The texture is light and creamy, but also a bit liquidy. The flavor leads with sourness and just a hint of tahini lingers on the tongue.
Three branches. Try B/F, Ploenchit Center, Sukhumvit Soi 2, 02-656-7377. www.beirut-restaurant.com
BK's Taste Tests are conducted blind.