No international influence here.
Who says Thai spirits can't make superb cocktails? Returning for another year, the Mekhong Elite Table 2018 gathered three of Bangkok's top restaurants and two bartenders to pool their creative skills and design innovative rum-based cocktails and special food to match. The event is all about unearthing the potential of Thai spirits, taking the flavors of Thai cuisine and focusing them on the world of cocktails. The campaign, which lasts until the end of Sep, aims to promote this idea to both local and to international drinkers. It recently kicked off with a press event where guests tried three pairings of Thai cocktails and dishes from top Thai restaurants. Here's the details: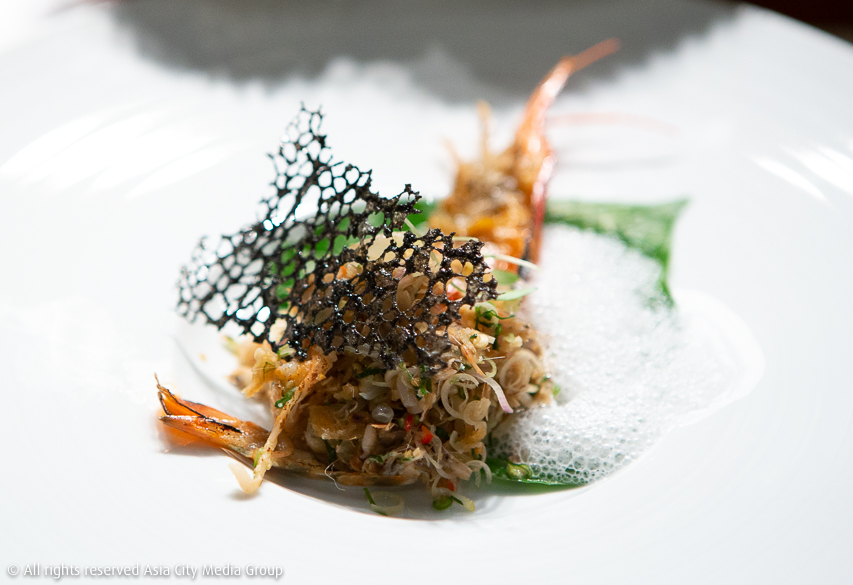 Chim by Siam Wisdom

The dish: Refreshing prawn ceviche accented by subtle sour courtesy of Thai citron-fermented prawns and a nice spicy kick from Thai herbs.
The drink: Kitiphum Karnmitrejit (Mekhong's first dedicated mixologist) rolls out his creation, "Mekhong Thai Sabai". The simple drink complements spiced rum by adding a squeeze of Rumpai lime from Nakhon Pathom and Thai basil oil.

66 Soi Sukhumvit 31 Yaek 4, 02-260-7811. Open daily 11:30am-2:30pm, 6pm-9:30pm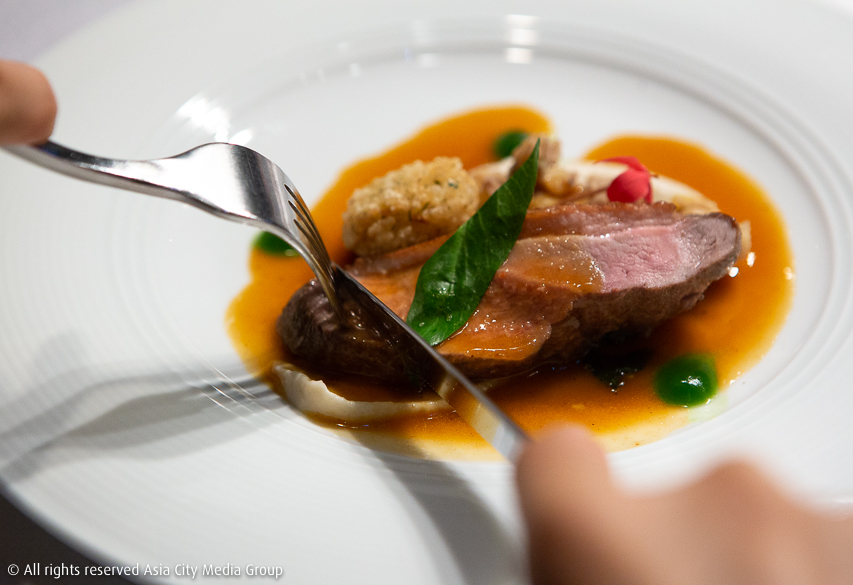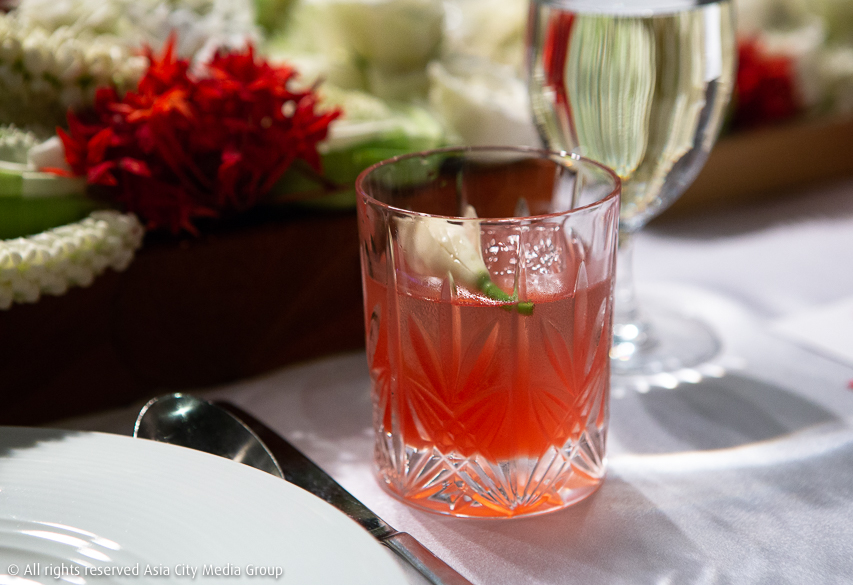 Blue Elephant

The dish: Benjarong Duck—roasted duck breast served with a side of fried sticky rice and a special sauce made from atap fruit vinegar.
The drink: Created by Rabbit Hole's head bartender, Suwincha Singsuwan, "Mekhong Mahah" is a delicious combination of sweet sous-vide bananas infused with Mekhong rum, sour rambeh fruit-infused tea and aromatic stabs of white champaka.
233 Sathorn Rd., 02-673-9353. Open daily 11:30am-2:30pm, 6:30-10:30pm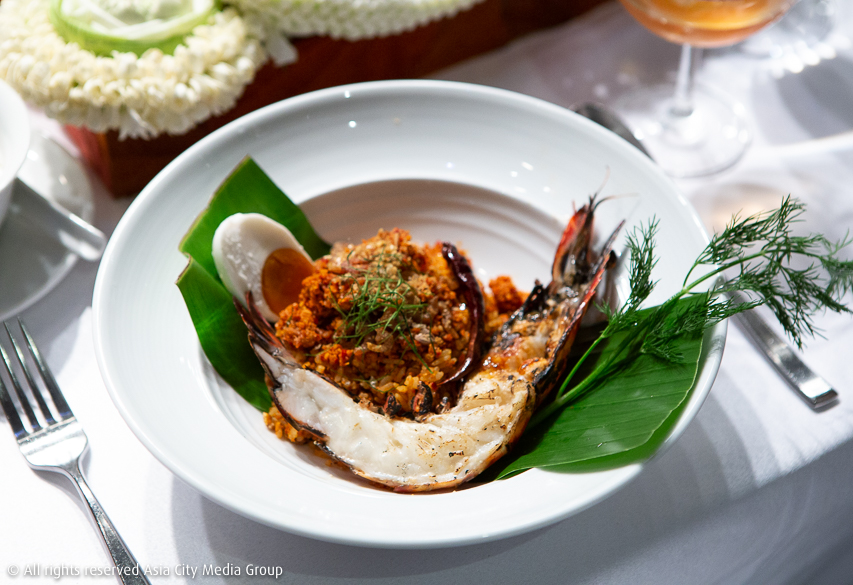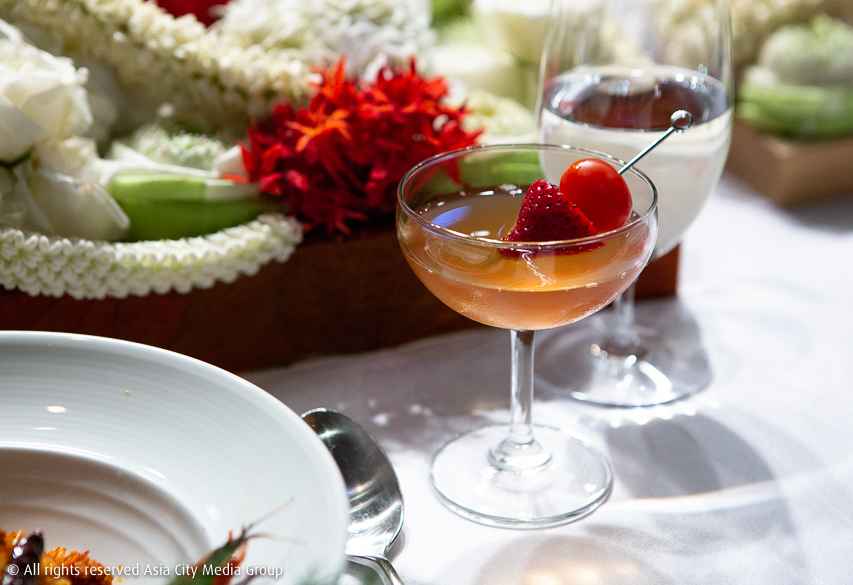 Sri Trat

The dish: Fluffy Jasmine rice mixed with curry paste (made using coconut milk, shrimp oil, lemongrass and ginger) and served with grilled tiger shrimp and crispy lotus stems.
The drink: To take the heat down a notch, Suwincha created another cocktail—"My Father is a Great Farmer"—using farm-to-table ingredients like clarified tomato juice, bananas and strawberry-infused tea.
90 Sukhumvit Soi 33, 02-088-0968. Open Wed-Sun noon-11pm; Mon noon-11pm; Fri-Sat noon-1am
---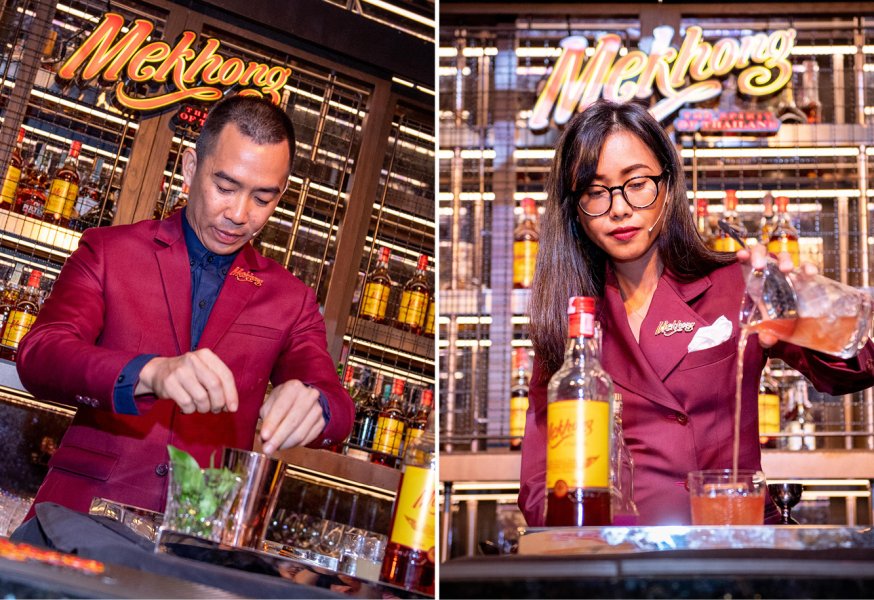 Kitiphum Karnmitrejit and Suwincha Singsuwan (from Rabbit Hole), Mixologists
Mekhong Elite Table 2018 at Chim by Siam Wisdom, Blue Elephant, Sri Trat
For more information:
FB: mekhongthailand
Sponsored by: