What's better than Sensi's incredible produce-driven Italian cuisine? We know—Sensi's incredible produce-driven Italian cuisine with live jazz!
This Mar 21, Stefano Merlo—chef at the welcoming Sathorn back-street institution—is taking the show on the road with Sensi Jazz & Wine Evening at Kanvela House, situated deep in Bangkok's Old Town.
For B2,500++ per person, you get to enjoy a five-course sit-down dinner by chef Merlo replete with wine pairing and live jazz. The location, Kanvela House, is a gorgeous building dating back almost a century that's previously served as a boxing oil factory and a jewelers' shop before being transformed into a hotel and bar a couple years back.
You'll get to try delicious Sensi mainstays like the Sensi Caprese and the decadent Lemon km 687 dessert (which won Best Dessert in the Diners' Choice Awards for our recent BK Restaurant Week), and much more—all accompanied by a sax, drums and doublebass trio performing sultry jazz standards.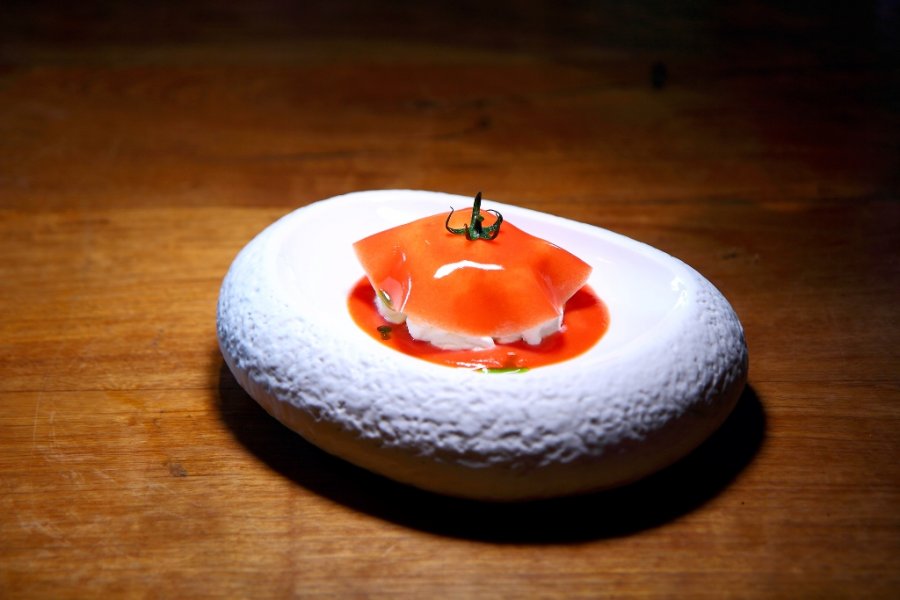 Check out the full menu below:
Appetizer 1
Sensi Caprese
Buffalo Mozzarella Espuma, Cherry Tomatoes, Basil Oil
Appetizer 2
Ocean Trout Terrine
Charcoal Breadcrumbs, Small Vegetable Salad
Pasta
Citrus Raviolone
Adriatic Sea Giant Raviolo, Lobster, Squid Ink, Seaweed
Choice of Main
Braised Beef Cheek
Red Wine, Celeriac Puree
or
Grouper "Alla Norma"
Deep-Fried Eggplant, Tomato Sauce, Ricotta Cheese
Dessert
Lemon km 687
Lemon Mousse, Candied Lemon, White Chocolate Coating
Choice of Drinks Course (Wine or Non-Alcoholic)
Wine Course
Aperitif
1 White Wine (Brancaia il Bianco 2017)
2 Red Wines (Clerico Nebbiolo Langhe Capisme E 2013, Roccolo Grassi Valpolicella Superiore 2013)
1 bottled water
or
Non-Alcoholic Drinks Course
Aperitif (non-alcoholic)
2 Kanvela Non-Alcoholic drinks
1 Bottled Water
The event is part of BK's Top Tables Champions running from Mar 21-Apr 7, in which we team up with over 20 of the city's top restaurants to offer amazing fixed price menus and other culinary experiences. Book your spot for Sensi Jazz & Wine Evening at Kanvela House here, where you can also check out Sensi's knock-out B1,500++ 4-course set menu on offer from Mar 25-30.
Mar 21, 7:30pm. Kanvela House, 716 Krung Kasem Rd., 061-585-9283