Treppenhaus
, located just a stone's throw away from the Goethe Institute in Sathorn, is the hottest new debate space gathering politicians and politically-minded people to grab coffee and talk about social issues. On top of the coffee (B55 for all kinds of coffee), for the past six months, Treppenhaus has been hosting events.
Every first Sunday of the month is a
Sunday Council
, where owner Pitsanuwat "Tamm" Singchai invites politicians, NGO workers, and activists to gather for a panel discussion on social issues. The latest panel discussion on Jul 3 addressed domestic violence and invited professionals like Paweena Hongsakul who has a foundation that deals with domestic violence.
Every third Thursday of the month hosts
Pride at Work
to gather the LGBTQ+ community together to talk about the hardships they have in their workplace. In the future, there will be a Women's Day once a week dedicated to discussing social issues concerning women.
"Coffee is the beginning of a gathering, a link to get people together. Then starting from coffee, we can start talking about everything that interests us from there," says Tamm. "This is a safe space to discuss any social issues that you're passionate about." Other than the Foreign Correspondents' Club of Thailand (FCCT), Bangkok doesn't have many civil society-centric venues like this.
Tamm was an outside-of-Bangkok kid with limited education options, but he was a hardworking student, landing him a scholarship in Germany where he studied Psychology at Philipps University, Marburg and Urban Planning at Bauhaus University, Weimar.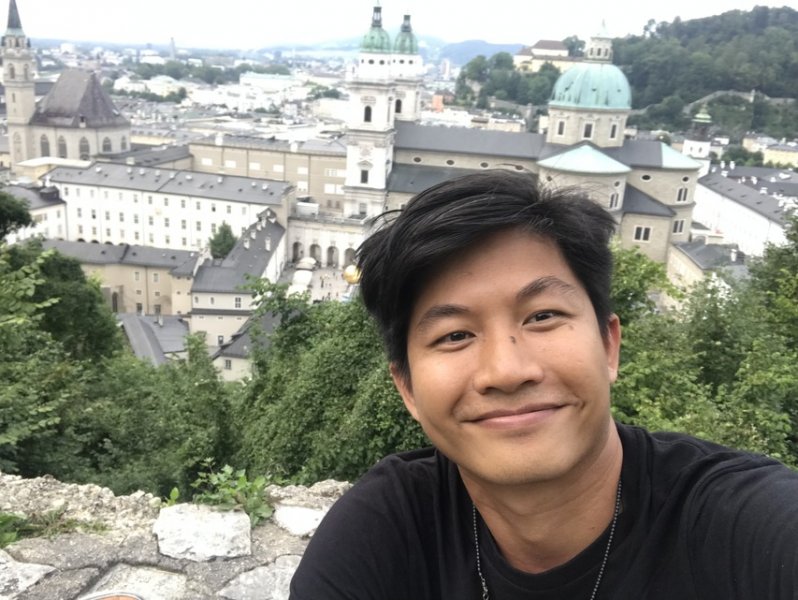 When he got back, he realized he landed a lot of the opportunities in his life because of the German language, so he opened a German language tutoring school and a consultancy helping Thai students who want to study in Germany.
His education business funds the Treppenhaus project. The word 'treppenhaus' describes a stairwell, where people who live in different apartments in the same building can meet their neighbors.
"It's also a gimmick. Stairs represent a step-up, an elevation, and we would like to see change and development in this country," says Tamm.