The buzz: Savoey has been a mainstay for generations of Thais for more than 45 years, and it seems to never lose that appeal. Aside from the far-reaching menu of Thai comfort dishes and fresh seafood, like giant river prawns and succulent crab, the Tha Maharaj branch has some great panoramic views of the Chao Phraya River.
The decor: After undergoing a big renovation, the restaurant feels modern and rustic with its bright red sign out front, wood-paneled tables, polka dot chairs and dangling light bulbs. The views of the riverside are a nice touch at any time of day, and the breezy al fresco terrace is great for evenings when the sun goes down and makes the nearby Wat Rakhang glisten with orange hues. You can dodge the heat in the air-conditioned interior, too.
The food: The menu bounces between Thai comfort food, Chinese staples, and a huge range of fresh seafood. The main highlights here are the massive grilled giant river prawns (B1,000/each), which tip the scales at a whopping half-kilo each (!) and come with a side of zesty nam jim seafood dip (fish sauce, lime, garlic and chili) that compliments the firm and juicy meat very well. Some of the other must-tries include pu pad pong karee (stir-fried jumbo crab meat with curry powder, egg and milk, B450) that comes slathered in a delicious creamy sauce, and their take on classic pineapple fried rice (B290)—steamy fried rice with prawns, shredded pork and crab meat served in a scooped-out pineapple. For more relaxed options, try the stir-fried sunflower sprouts (B140) or the classic tom yum kung (B380 for size S/B760 for size L).
The drinks: There is a selection of o-liang (Thai iced coffee) and Thai milk tea, as well as healthy drinks like the sweet and sour kale frappe (B60) that manages to avoid the bitter pitfalls of most kale drinks—this is the real deal. Other options include Andaman (B90)—probiotic milk topped with blue syrub—and the refreshing rose lemon iced tea (B80).
Why we'd go back: Savoey has done right with the peaceful and romantic riverside atmosphere, and the food is overall good. Plus, unless you want to travel for two hours to Ayutthaya, there's pretty much nowhere else in Bangkok with giant river prawns like this.
Savoey, 2/F, Tha Maharaj, 02-024-1317. Open daily 11am-9:30pm
website: www.savoey.co.th
Exclusive for KTC Cardholders
Get 10% discount when spending THB 1,000 or more per sales slip on food and beverages (excludes alcohol)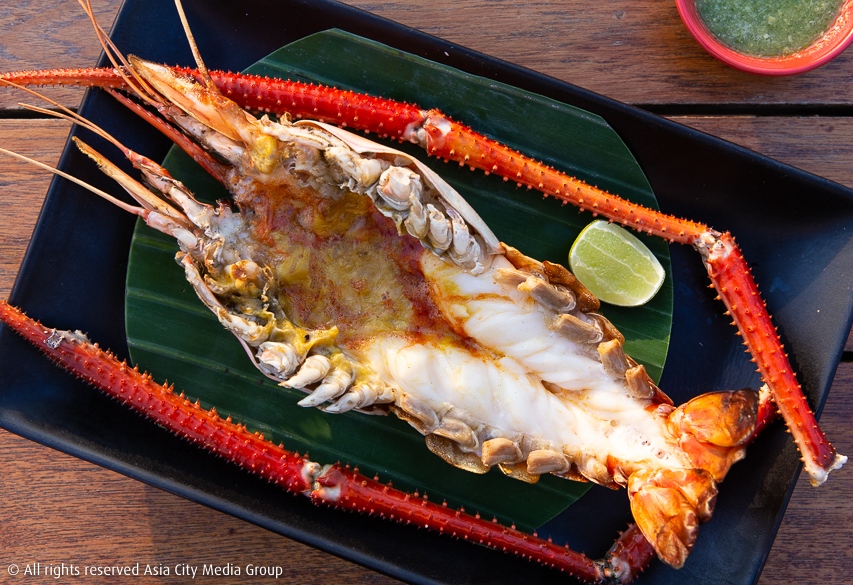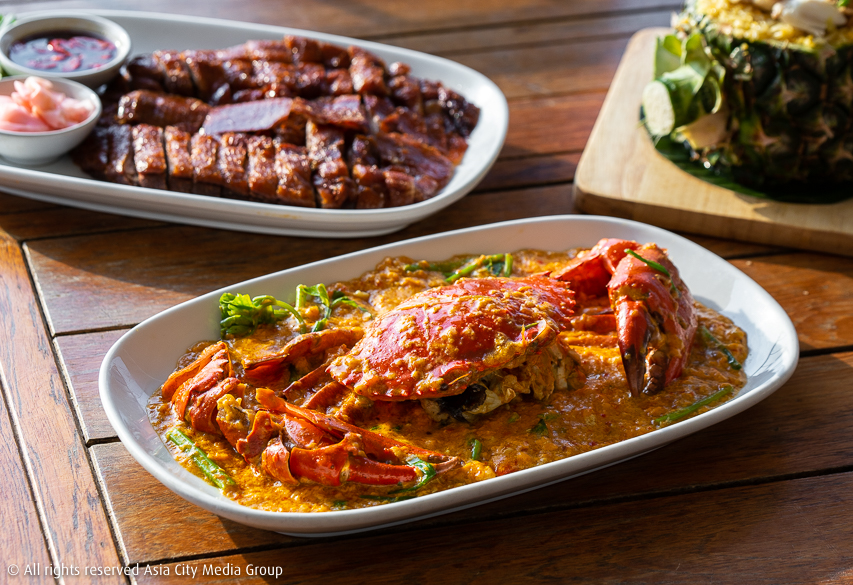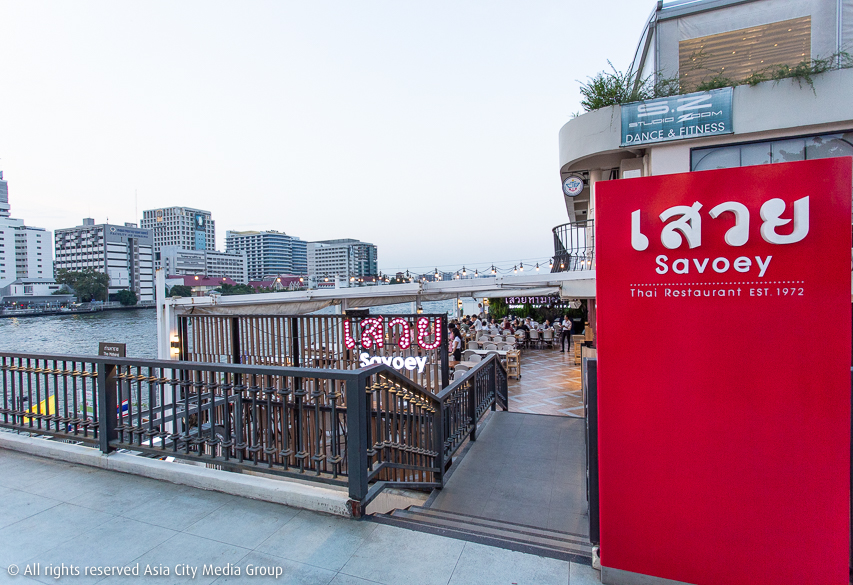 ---
This native ad was created by Asia City Studio. We use storytelling to help brands of all sizes influence and connect with people who matter. Visit us online: studio.asia-city.com

Sponsored by: