Masterfully prepared courses of Japan's highest-quality beef are coming to Tetsu Yakiniku in Phloen Chit this Aug 28-31.
Kentaro Nakahara is a world-renowned chef who has won Bronze Tabelog Awards—think the Grammys, but for Japan's food scene—the last two years. Nakahara is self-taught, and yet a well-known pioneer of yakiniku—or grilled meat—dining. He owns and operates the top yakiniku restaurants in both Tokyo and Bangkok—Sumibiyakiniku Nakahara, and Tetsu Yakiniku, respectively.
When asked what factors are able elevate a yakiniku restaurant to fame, he points to three things: the heat source, the sauces, and the meats. Nakahara always uses coal in order to retain the meat's texture, while his beef is selected based on two criteria: low levels of fat and an ability to be sliced into large pieces. He also makes sauce from beef bones, which adds a natural sweetness, as well as specially selected soy sauce and other fresh produce, avoiding the addition of monosodium glutamate (MSG). But the real secret? This chef never stops developing his recipes to satisfy his customers' palates.
With his passion for yakiniku, Nakahara plans to make this cuisine known worldwide by welcoming overseas customers to experience the dish at his authentic restaurant, and by bringing premium produce and his excellent skill to selected international restaurants. Bangkokian beef lovers will be treated to this extraordinary experience this Aug 28-31, when the chef will roll out premium omakase dinners at Tetsu Yakiniku.
Omakase means 'to entrust' in Japanese; as in, to leave the dishes in the hands of the chef. But the quality of the courses will come as no surprise. Nakahara has never disappointed Japanese beef lovers. His style focuses on beautiful presentation, the highest-quality ingredients, exceptional marbling, tender cuts, velvety texture and juicy results.
The Tabelog awards he won in 2018 and 2019 especially highlighted his preparation skills—as of the world's highest standard. His specialty is Tamura beef; highly prized for its fat to meat ratio. The cattle are pure-blooded and raised under the strictest conditions, with incredibly rigid standards. The chef directly sources the beef from the Tamura herd, which has its roots in Tajima breeds—the province is also the birthplace of kobe beef. Nakahara often butchers and prepares meat in-house.
Taking place in two sittings, the first round of the dinners (6-8:15pm) is already booked up, leaving just 30 seats available in the second round (28 and 29 Aug at 8:15-10:30pm). We recommend you act quick if you want to experience this exclusive dinner by one of the world's best yakiniku chefs. Priced at B7,200/person, call 02-160-5722 for reservations.
Tetsu, 5/F Central Embassy, 02-160-5722. BTS Phloen Chit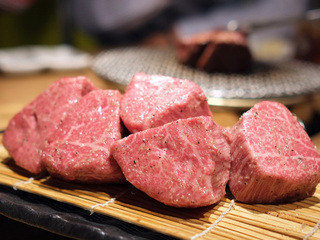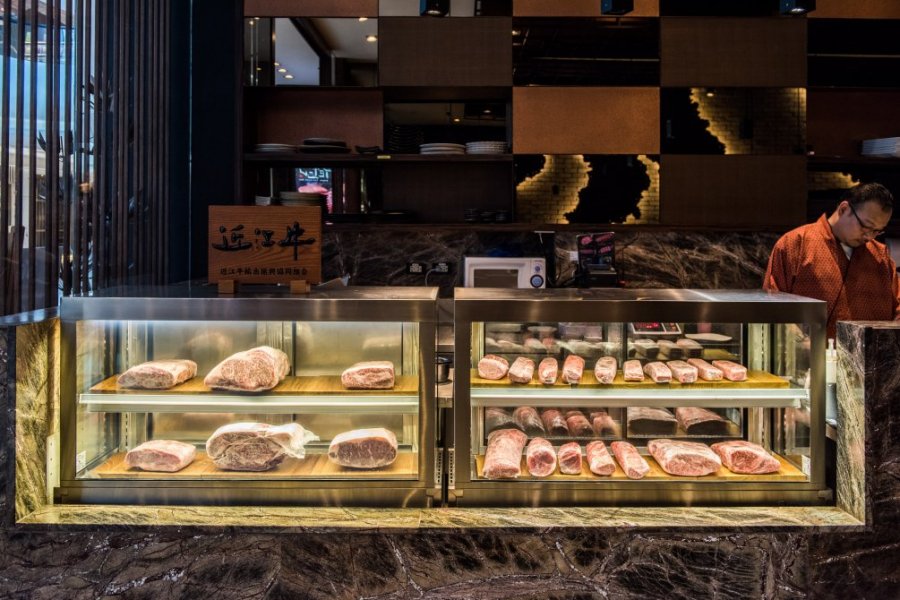 Sponsored by: