Fae Rungthiwa Chummongkol spent 12 years learning her craft in Europe—first in Denmark (including time at Frederikshoj) and then at Germany's LaBelle Epoque; a culinary landmark with three Michelin stars.
In her decade-plus in northern Europe, Rungthiwa learned a great deal about Nordic culinary techniques, including curing, fermenting and smoking. For centuries, these preparation and preservation methods have helped locals store food during long northern winters.
Growing up in Chiang Rai, Rungthiwa often spent time helping her mother in the kitchen. At times, this included collecting ingredients from local farms and markets, and even foraging and harvesting on her parents' land.
She brings the two worlds together—through her own passion, inspiration, and creativity—at Front Room, the Waldorf Astoria Bangkok's signature restaurant. She based the menu on fresh, locally-sourced Thai ingredients, then envisioned new ways to create classic dishes and complex flavors using Nordic cooking styles.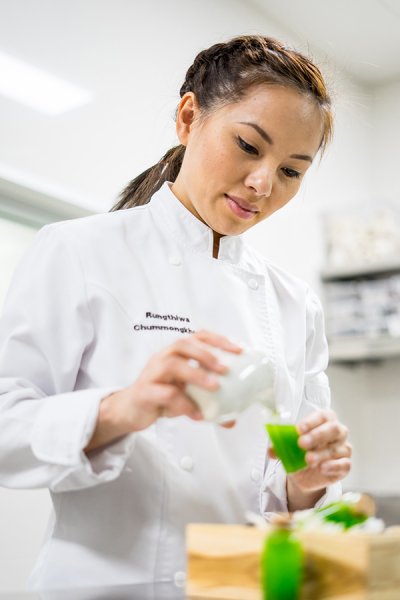 An excellent example is Mælk—which begins with Thai scallops, lemongrass and chili-herb emulsion. But here, the seafood is smoked, and caramelized milk skin is added to the dish. "Raised in Korat" begins with beef tartar, but includes uniquely Thai ingredients like pickled papaya and local spices from the country's north. Rungthiwa's "Atlantic Laks" is a salmon dish, served with carrots, but she also adds bitter oranges and rice mayo. Other highlights include: "Blue of the Sea," a famous crab curry; "Born in Chiang Rai, Braised in Bangkok"—pork ribs with celery root and herbed soy jus; and "King of Beef," dry-aged local wagyu striploin served with morel and fumet.
Most dishes are served as a tasting menu, or à la carte offerings, and (again) are designed for two to share. The wine list also reflects Rungthiwa's Nordic-Thai tastes, and includes French, German and Austrian wines. Independent winemakers, and biodynamic, organic and natural wines are also highlighted at Front Room.
The tasting menu changes every four months. Prices start at B 2,700++ (for a 7-course menu) and B3,300++ (for a 10-course menu). Wine and juice pairings are available, for an additional charge.
Lower Lobby, 151 Ratchadamri Rd. (Lumpini), 02-846-8888. Mon-Sat 5:30-10pm. Last order at 9:30pm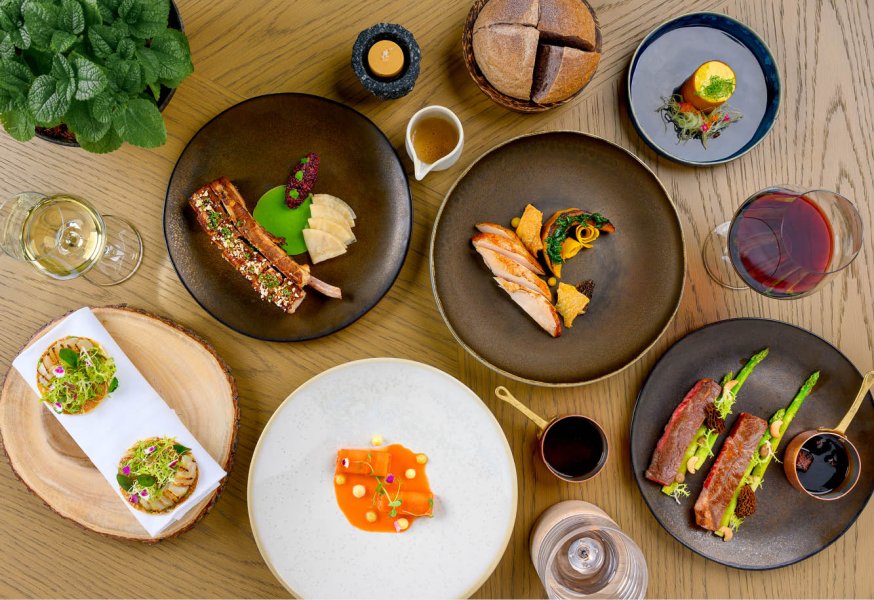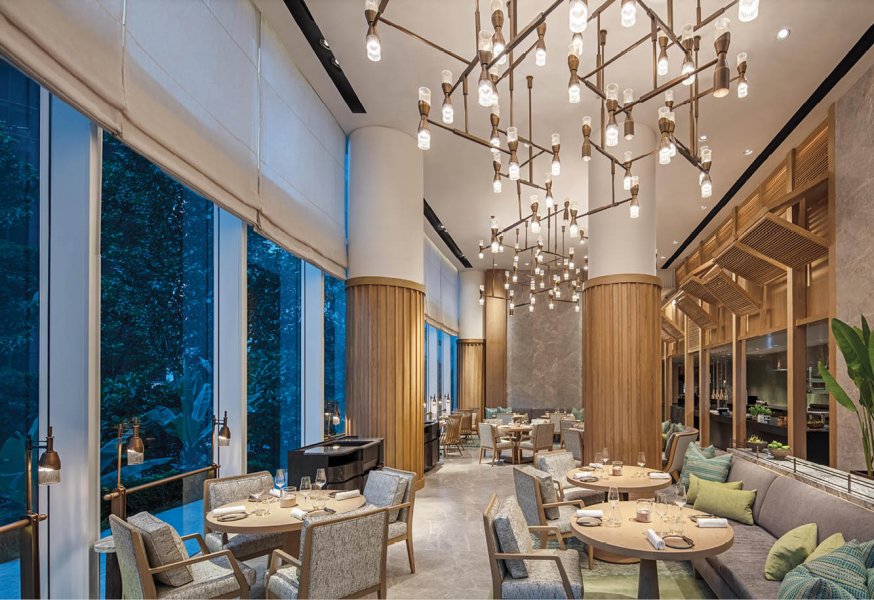 Sponsored by: