If you love mushy hummus, crunchy falafel, and crisp, wafer-thin pastries, head to this newly-minted Mediterranean restaurant opened in Eastin Grand Phayathai Hotel.
Found on the 22th floor of the hotel, Trattoria 22 boasts stunning floor-to-ceiling window views of the city and is connected to the hotel's pool. You might have your doubts about hotel restaurants, but the food's authentically straightforward, homey, and generous.
Take its mezze board (B650) featuring three different dips: avocado hummus, a cheeky twist on the classic topped with fresh pomegranate, smoke-scented aubergine baba ganoush, and tzatziki (cucumber yogurt)—all couched by falafel fritters, tabouleh, olives, and pita bread—ideal for sharing.
We also liked the Moroccan stew, lamb shank tagine (B890). Despite being a little downhearted we didn't get an actual earthenware serving bowl, the meat slow-cooked tender with ginger, black pepper, cinnamon, and saffron, creating fall-off-the-bone flesh ideally paired with saffron rice.
For the veggie options, there's a Mediterranean flatbread (B490) topped with a garden of eggplant, tomato, zucchini, olives, artichoke, and a crumble of feta—think of a PETA approved version of Pizza but delicious.
The place is also perfect for those with a sweet tooth who don't want sugar overload preventing them from overindulgence. Either go for the sweet, nutty filo pastry baklava, stuffed with pistachios and cinnamon and topped with a scoop of ice cream and wild honey, or the cheese pastry knafeh (B350) with a syrupy shredded phyllo dough kataifi on the top reminds us a little of foi thong.

22/F Eastin Grand Hotel Phayathai 18 Phayathai Rd., 02-483-2899. Open dailiy 12pm-11pm.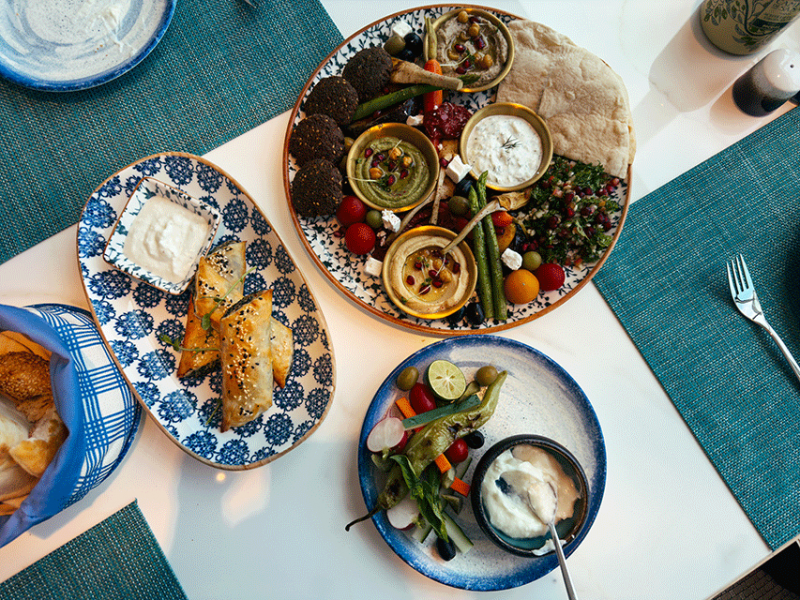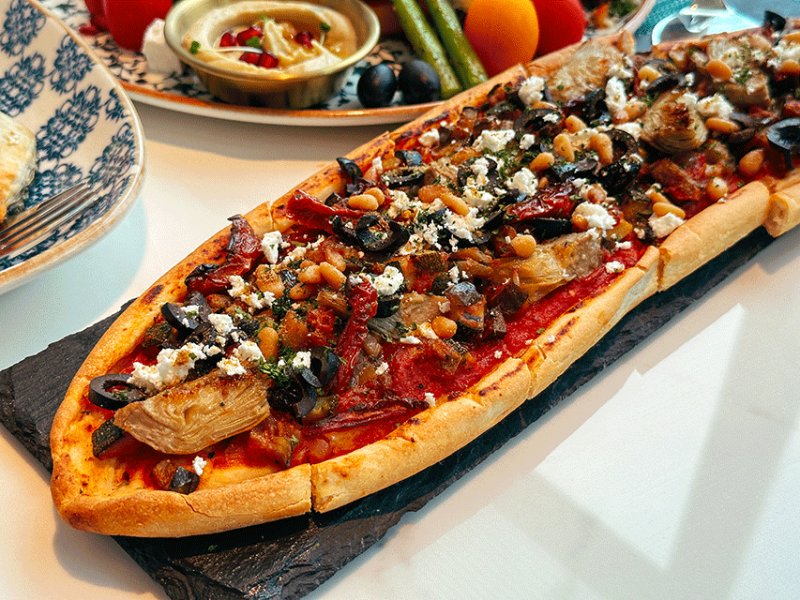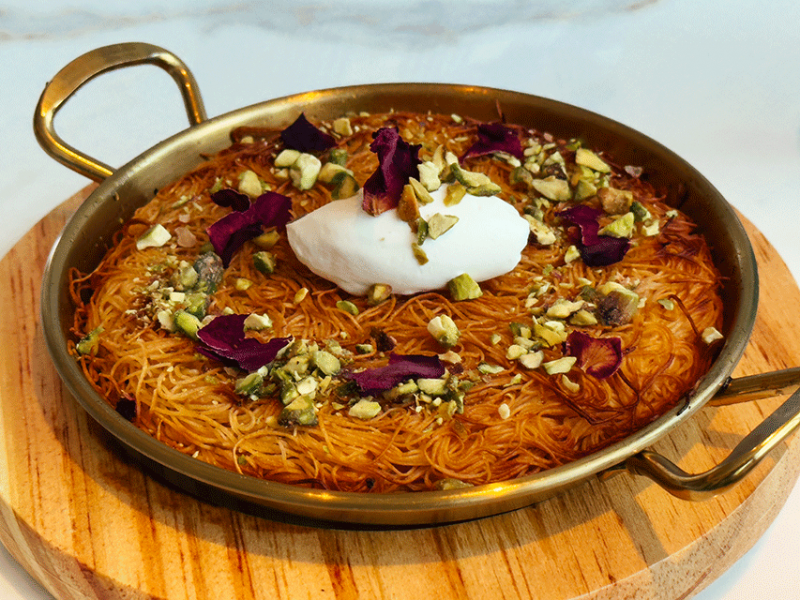 Photo: Porpor Leelasestaporn