Kenji Gyoten of Fukuoka's Gyoten teaches you how to rule the sushi game
The 36-year-old Japanese sushi master Kenji Gyoten of Fukuoka's high-end traditional sushi house Gyoten has held three Michelin-stars in the world's most competitive dining environment for over four years now. He recently visited Bangkok to give us a glimpse into what it takes to stay on top of the Michelin-star race and whip together 18-course omakase meals (B12,000++), which he will be showcasing at Sushi CYU through Sep—although most dinners are, unsurprisingly, already booked.
What does it take to maintain three Michelin stars for as long as you have?
I think the road to gain three Michelin-stars is a rough one. I think a lot of chefs who want stars for their own restaurants start by visiting other Michelin-star establishments, but that alone won't get you there. What you really need in originality and consistencey. Most Michelin-star restaurants in Japan have their own unique style. Sukiyabashi Jiro only serves "heavenly" sushi dishes. Takashi Saito is a showcase of entertaining skill. Masahiro Yoshitake meticulously prepares his otsumami (side dishes) before the main course. No two restaurants resemble the others when it comes to holding three stars. To reach that state you need to go beyond what others are doing.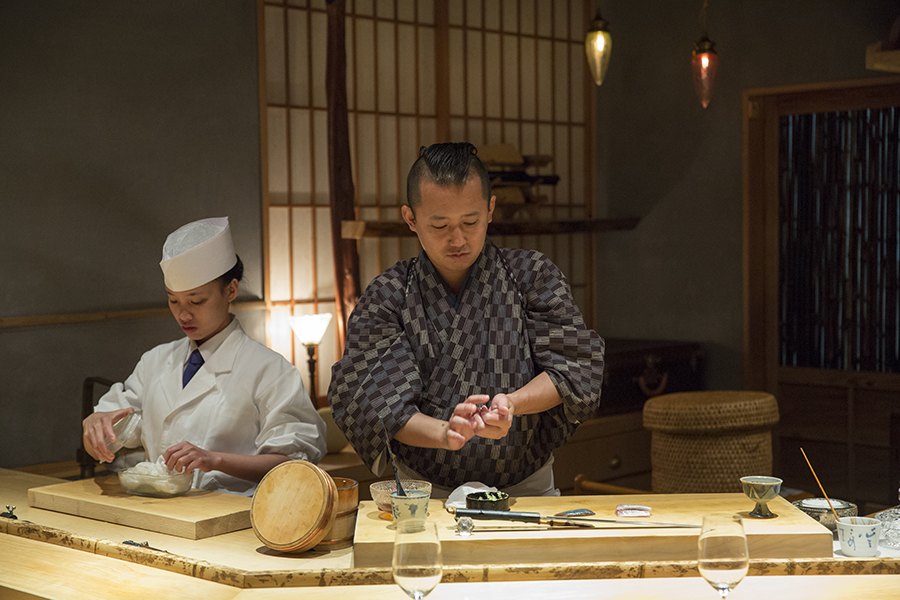 What's the difference between Michelin-star sushi and the regular stuff?
I don't think it's really different, actually. Taste is subjective; people who dine at local restaurants probably find lots of them very pleasant even though they don't have any stars. Those who frequently dine at Michelin-star venues just have different idea of what makes food great.
Tell us why you are interested in a technique like hontaegashi [the original hand-flipping sushi method]?
Hontaegashi is a basic principle of Edomae sushi (a period of Japanese history when shoguns and samurais were still around). Every sushi chef needs to sharpen these skills, but not everyone is able to master the Hontaegashi technique as a whole. It requires tremendous experience to do this well. I wanted to be a "professional among professionals", so I made it my mission to perfect this.
People say it enhances the flavor. Is this true?
It can enhance the flavor to a certain level. You need both speed and precision. If you lack either of these two, it can ruin your sushi. For example, if you lack speed, the sushi will stay in your hands for too long, and the heat from your hands will deteriorate its flavors. The same goes for when you are careless, as the dishes will come out unappealing
What drew you to this career in the first place?
My family owns a sushi restaurant, and when I was younger I realized it was something I wanted to do. Every morning, I would hear the sound of sushi knives being sharpened and boiling kettles. The restaurant was in between my home and school. I would frequently stop by there, since no one was at our house, and learn the trade day by day. I would go there on my breaks and learn more. Becoming a chef was just something natural for me.
First chef's accomplishment?
The first time I served a dish to a customer was when I was in grade three. The customer said is was delicious, but my grandfather later said he didn't make him pay for it. Any time you give a customer free food they will usually compliment you, so that takes the edge of the accomplishment I guess [laughs].
Have you been to Thailand before?
I was here once when I was 18, but I didn't have much time to taste Thai food. I really love Thai dishes when they are not spicy. Gaggan and me are good friends.
What made you decide to cook here for the first time?
During my trip, I admired Thai people's eyes a lot. They're filled with so much energy—always wearing a casual smile on their faces. I want to make dishes that can make them smile like that.
What is the purpose of omakase?
I think omakase isn't created for the restaurant's sake, it is for the diners' sake. The sole purpose of omakase is a mutual trust between diners and chefs. The chefs must know your preference in order to produce a dish to match your palate. Without that knowledge, chefs only resort to making food that is convenient for them.
What can people who join your Bangkok dinner expect?
I have a peculiar habit to observe my customers. I can always tell their food preferences from the looks on their faces and the way they eat. Some people love to chew a giant bite of sushi while others don't. From my perspective, serving sushi can be seen as a game of psychology to a certain degree. Customers who know omotenashi [Japanese hospitality] will definitely love it.
3/F Central World, Atrium Zone, Rama I Rd. 02-252-1855, 065-731-4844-5. open 10 am-10 pm. BTS Chid Lom.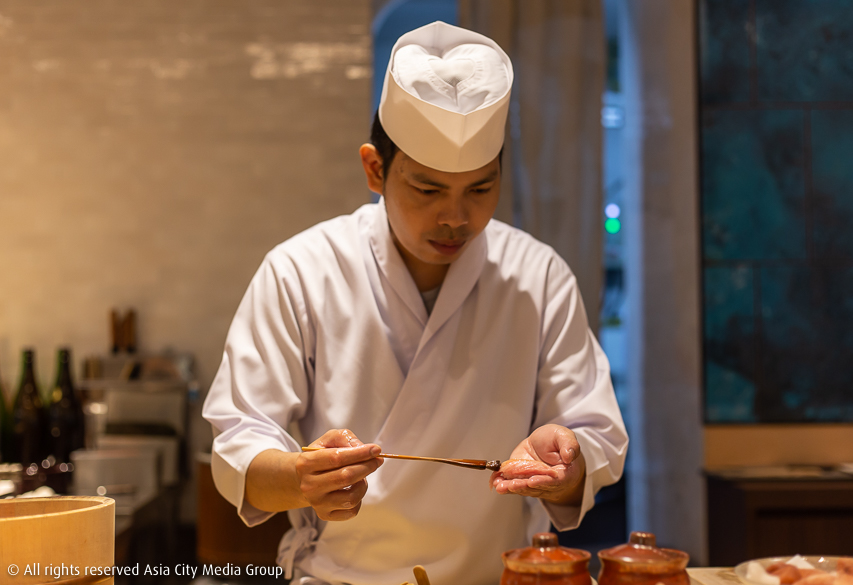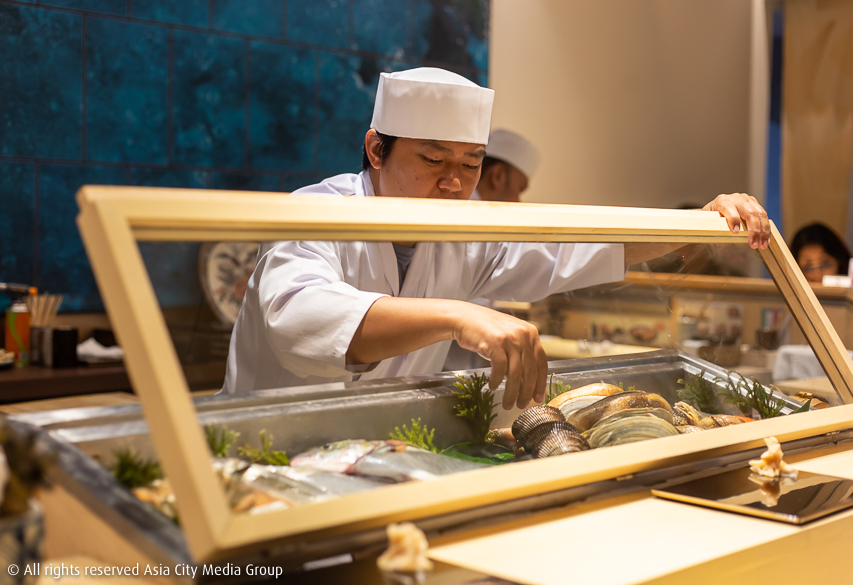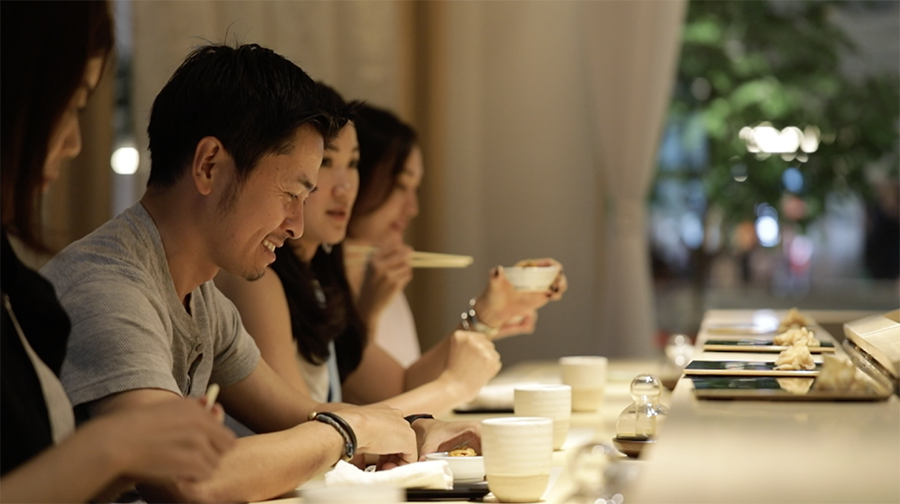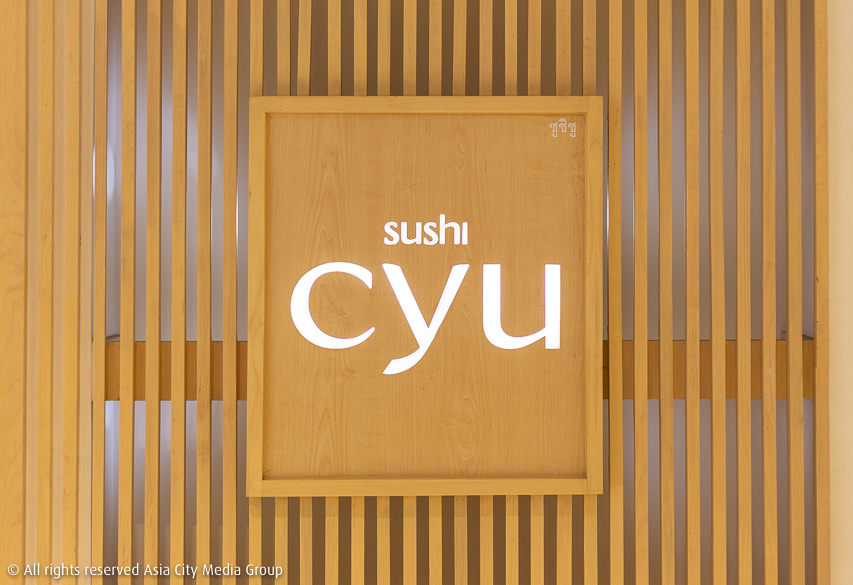 Sponsored by: