Le Normandie
, the Mandarin Oriental's two-Michelin-starred French fine dining restaurant, has introduced an in-suite dining experience personally tailored for these new, anti-social times. And it's taking the idea of room service to a totally new level.
This new offer features a seven-course menu (B6,700/person) and can accommodate up to four people. It's geared for those that would like to have the Le Normandie experience without having to actually dine in the restaurant: whether it be a romantic dinner or even a family celebration, as children are allowed to dine at (or with... ?) Le Normandie for the first time.
Taking place in the Chao Phraya Suite, overlooking the river, the in-room dinner is located just steps from the kitchen, promising each course will be served as fresh as possible. Even the head sommelier is on standby. Before dining, guests are greeted in the Authors' Lounge with a pre-dinner drink then escorted to their lavish suite, which is set up with a table overlooking the bright lights and boats along the river and features a private outdoor terrace to boot.
The menu is French fine dining at its best, with chef Arnaud Dunand Sauthier and company's highlight dishes taking center stage. Those include the signature, and oh-so-decadent, creamy potato with sea urchin, topped with a generous dollop of caviar, as well as other standouts like the vibrant, red Mediterranean carabinero prawn with beetroot and green mango and the milk-fed veal with artichoke and honey pollen. Dessert is just as luscious, with options like the Guanaja chocolate sphere with coffee and cardamom.
Bookings for the in-suite dining can be made Mon-Sat with 24-hour advance notice. The offer can also be applied for those who love Lord Jim's or would like to experience afternoon tea (available Tue-Sat in the recently renovated one-bedroom suites; maximum four diners).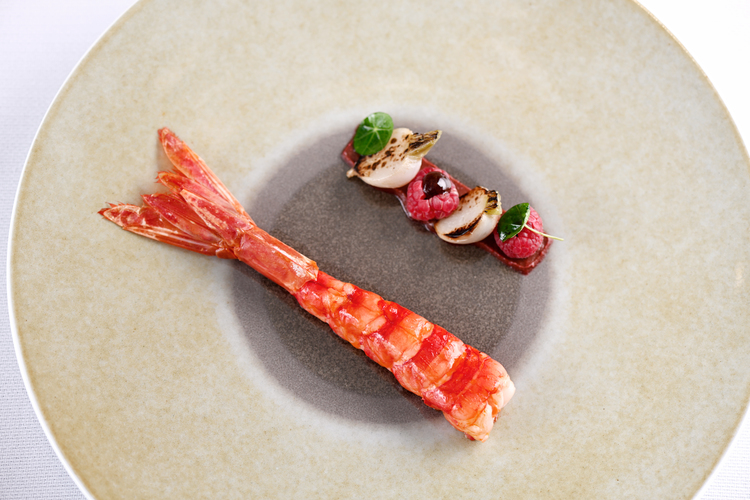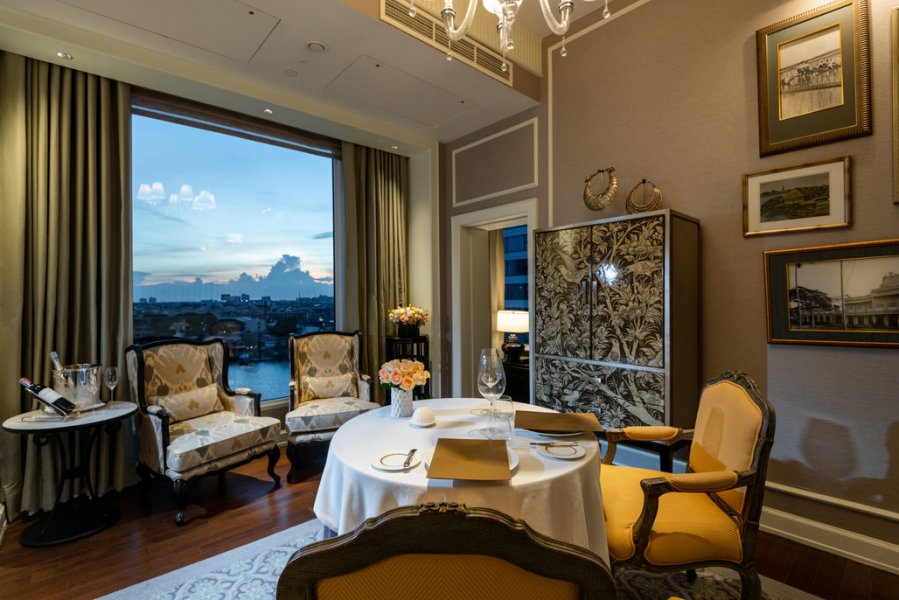 Credit: Le Normandie and Mandarin Oriental Bangkok