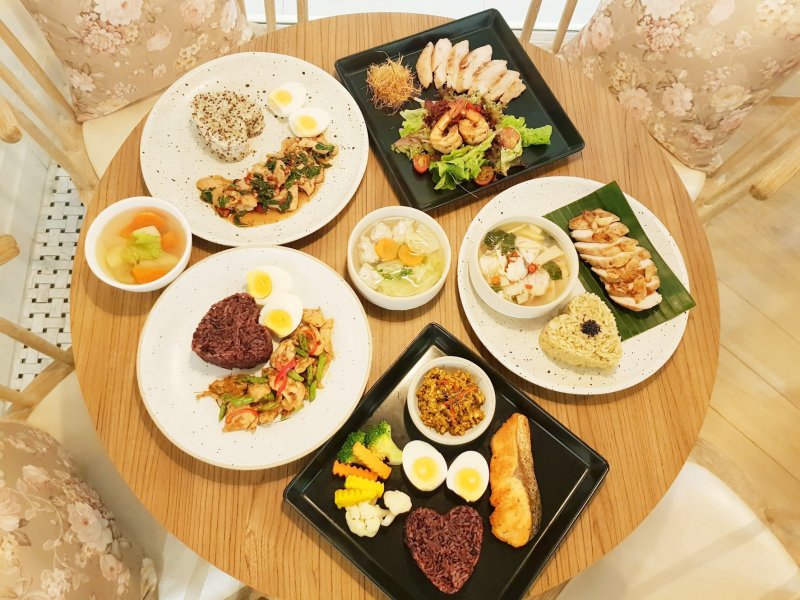 Credit: www.facebook.com/alotoflove.thonglor
A Lot of Love
This restaurant focuses on healthy dishes made from fresh produce, using olive oil instead of butter. Enveloped in pastel pink and green, French bistro seating, a wood-panelled counter and gold-rimmed windows converge for a modern-vintage feel. Order the broccoli fritters (B160) served with homemade yogurt sauce, and the crunchy zucchini som tam with shrimp (B240). End your meal with a healthy brownie (B95), made without sugar, flour, or butter.
LG/F, Eight Thonglor, Sukhumvit Soi 55 (Thonglor), 02-021-4972. Open daily 10:30am-9:30pm. BTS Thong Lo
Credit: www.facebook.com/beorganicbkk
BeOrganic by Lemon Farm
Tucked on the ground floor of The Portico building, this homey restaurant is all about healthy, macrobiotic, organic and vegetarian dishes. Our favorites include the turmeric fried rice with shrimp (B180), pad Thai tofu (B150), and grilled sea bass served with brown rice noodles and Thai herbs (B270). There's a wide range of cold-pressed juices available, each with their own health focus, from the Slim Green (guava, green apple, watercress, and cucumber, B150 for 240ml), to the Digestion Helper (pineapple and basil, B115 for 240ml), and Energy Up (pineapple, lime, and chia seed, B120 for 240ml).
G/F The Portico, Lang Suan Rd., 02-015-1158. Open daily 9am-7pm. BTS Chit Lom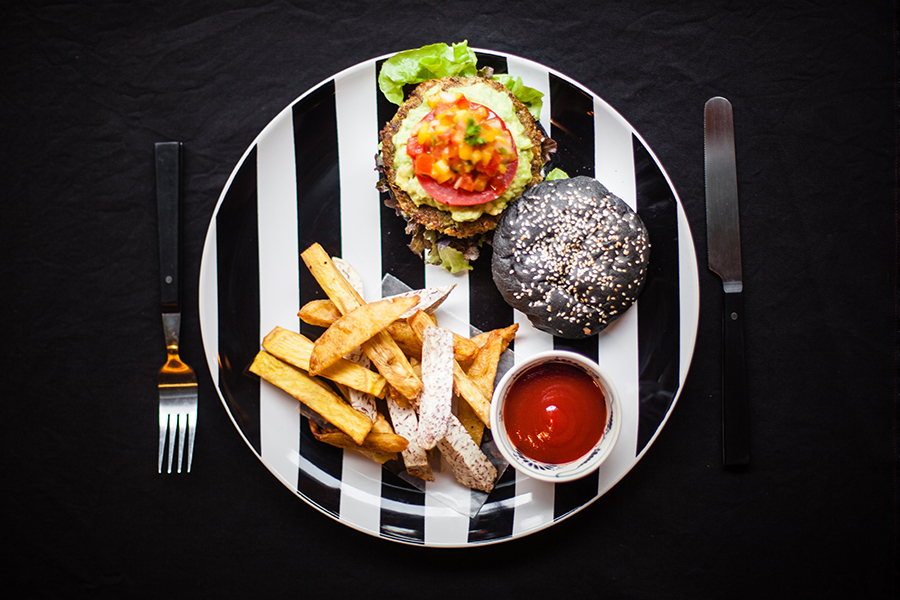 Situated in the heart of Sukhumvit, this relaxing urban oasis is a fast-casual plant-based vegan restaurant emphasizing social and environmental consciousness. The menu is packed with a variety of East-meets-West healthy dishes, such as the signature broccoli quinoa charcoal burger (B290), served with a side of homemade and healthy fries, and chia seed pad Thai (B180). They also have organic cold-pressed juice and a smoothie bar, with the highlights like Juice Number 1 (ฺB220) made using organic kale from farms in Northern Thailand.
899 Sukhumvit Soi 49, 02-662-5002. Open Mon-Fri 9am-10pm; Sat-Sun 7am-10pm. BTS Thong Lo
Exclusively for Citi credit card members: :
Get 10% discount when spending THB 500 or more /sales slip
Today - 30 Jun 19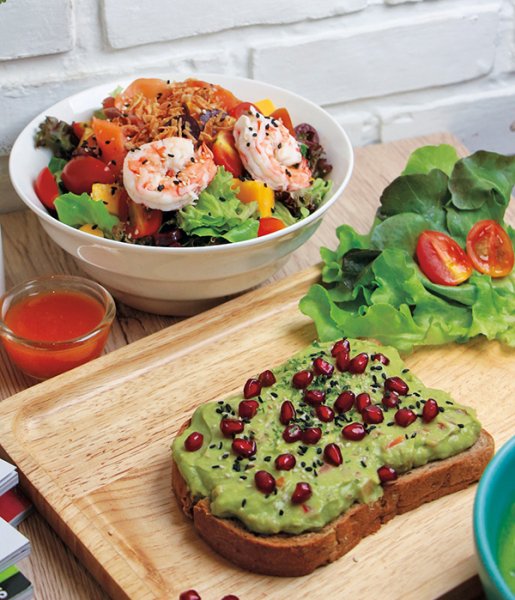 Health-conscious eaters flock to this reliable and trusted healthy chain thanks to its large and flavorful portions that don't skimp on proteins. Items are made fresh-to-order, ranging from DIY salads, wraps, paninis, pastas, soups, energy bowls, breakfasts and smoothies. Recently, Dressed has added new Thai inspired items such as the spicy saengwah salad, seabass steak in green curry sauce with rice berry, watermelon salad with fried tuna and the butterfly pea lemongrass juice.
G/F, Mercury Ville, 540 Phloen Chit Rd., 02-658-6688. Open daily 9am-9pm. BTS Chit Lom. Other branches: Exchange Tower, Empire Tower, Q. House Lumpini, Singha Complex, The Market Place Nanglinchee and All Seasons Place.
Exclusively for Citi credit card members: :
Get 10% discount when spending THB 500 or more /sales slip
Today - 30 Jun 19
Farmfactory provides fresh salad starting early from 10am. Organic vegetables sourced both locally and from overseas are matched with the brand's own range of dressings. Choose from the pre-designed choices (starting from B149), to which you can add extra toppings, or make your own bowl from scratch (starting from B129). We recommend the Magic Bowl (B165), which features a full bowl of mixed greens, red onion, pepper, spicy quinoa, sundried tomato, black olives, almond slices, roasted chicken, and Italian dressing. Freshly made cold-pressed juices are available from B129.
G/F, Sathorn Square, Narathiwat Ratchanakarin Rd., 063-624-9587. Open daily 10am-9pm. BTS Chong Nonsi. Other Branches: Silom Complex and All Seasons Place.
Exclusively for Citi credit card members: :
Get 15% discount when spending THB 1,000 or more /sales slip or get 10% discount when spending THB 300 or more /sales slip
Today - 31 Dec 19
Dedicated to healthy vegetarian and vegan dishes, this homey shophouse is always packed with tourists in search of a wholesome meal. Popular dishes include the homemade fried tempeh served with mango and pineapple sauce (B100), and quinoa Buddha bowl salad (red oak frillice, romain lettuce, seasonal fruits, as well as nutritious grains like black beans, millets and quinoa, B185) with dressing options to choose from like chicken pea, pomegranate, raspberry and ginger. Drinks are as healthy as the food, try the homemade kombucha (a fermented tea, B65-B120) in flavors including lychee, lemon, and hibiscus.
13 Tanao Rd., 093-445-1515. Open daily 10:30am-10:30pm.
Exclusively for Citi credit card members: :
Get 10% discount on food only
Today - 30 Jun 19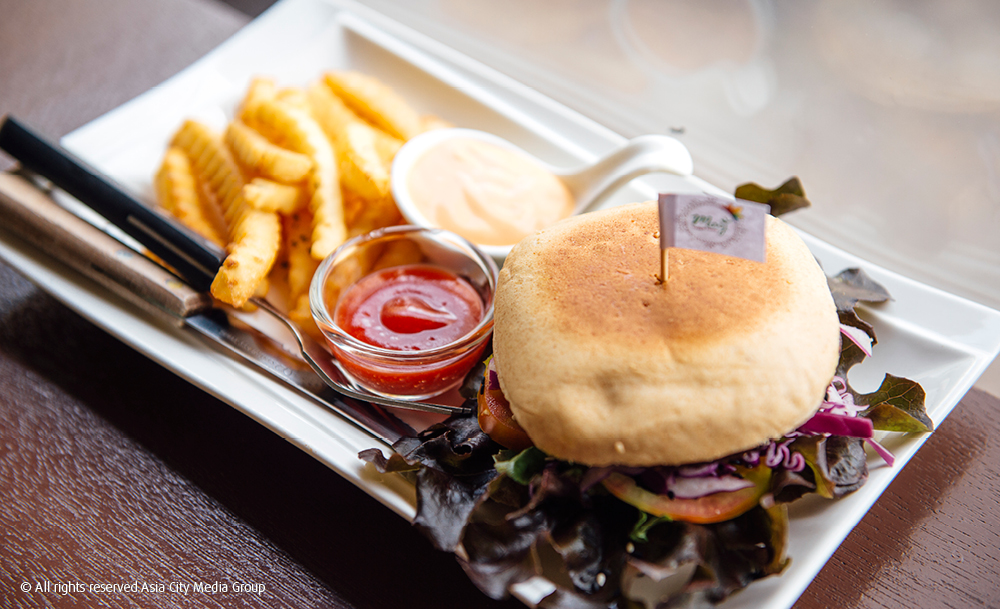 If you have a vegetarian friend, chances are they regularly dine at this restaurant. May Veggie Home is an oasis for non-meat eaters thanks to no-frills, meat-free comfort food that packs in flavor. The two-sided A3 menu features Western to Thai and Isaan dishes. Highlights include the avocado salad (B179) served with a refreshing and aromatic sesame-mint dressing, and the vegan BBQ cheese burger (B220)—shredded barbecue pulled pork in a homemade vegan bun served with onion rings, french fries, and vegan cheese dip.
8/3 New Ratchadapisek Rd., 02-118-2967. Open daily 11am-10pm. BTS Asoke
Exclusively for Citi credit card members: :
Get 5% discount on food and non-alcoholic beverages
Today - 28 Feb 20
The avocado fad to end all avocado fads, this two-story restaurant has an all-day-dining menu dedicated to the creamy green fruit shipped in from New Zealand. Downstairs—by the kitchen and juice bar—is a high-top table looking out onto the restless Soi 49, while the mezzanine overlooks the ground floor and is replete with traditional seating as well as sofas and tatami cushions around low tables. The Avo Burger (prawn B395, chicken B335) substitutes bread for avocado halves and beef for chicken or prawn, with layers of lettuce, cheese, and red onions.
1/6 Sukhumvit Soi 49, 099-192-9626. Open daily 8am-10pm. BTS Thong Lo
This was one of the first establishments to prove to Bangkokians that vegan food and desserts can be just as tasty as their non-vegan counterparts. Its staple dishes go well beyond salads. Offerings include the pulled pork burger (B310) made with grilled mushrooms, and the gluten-free Italian zoodles (B260)—spiral zucchini pasta with tomato sauce and soy sausage. Desserts also hit the spot—don't miss the cashew nut cheese pie (B140) made using whole wheat flour and soy milk.
B/F, Silom Complex, 191 Silom Rd., 02-231-3929. Open daily 10:30am-9:30pm. BTS Saladaeng. Other Branches: Veganerie Concept Sukhunvit 24 and Veganerie Mercury Ville.
Exclusively for Citi credit card members: :
Get a complimentary cold drink from your selection valued up to THB 110 when spending THB 300 or more /sales slip 1 May - 31 Oct 20
Sponsored by: