Shintaro Nakajima, owner of popular gelato shop
Rintaro
, had circled the Tokyo Olympics on his calendar long ago. He and his uncle intended to watch the sporting action together in Japan.
When his uncle passed away last year, those plans changed. But Nakajima is keeping the dream alive as only he can: by creating a special Tokyo Olympic gelato inspired by his late uncle.
This special treat incorporates one of his uncle's all-time favorite treats while making a nod to the athletic events currently taking place in Tokyo.
"My uncle always loved eating tiramisu," Nakajima said. So he used the flavors of the classic Italian dessert, which roughly translates to "cheer me up" or "pick me up," as a base. To that Nakajima added banana—a preferred energy source for athletes.
"I wanted to make this flavor to fulfill our wishes, [because] I made a promise to watch the events with him," Nakajima said.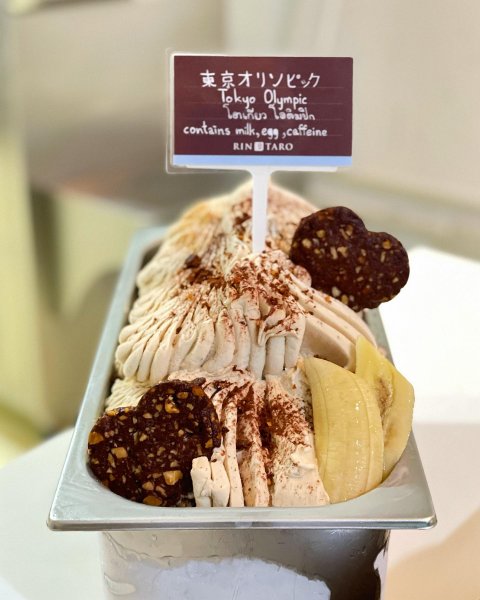 Aside from the Tokyo Olympic flavor, Nakajima has also released three other three flavors as part of his monthly rotations. Those include honey lemon yogurt, chocolate mint, and miso apricot.
For B120, you can pick a combination of two flavors with a cone of your choice—maple or cacao, both of which come out piping-hot from the pan. There's also a take-home option (B900 for 750g).
Visit either of Rintaro's two branches to try these flavors.
Rintaro Ari, Phaholyothin Soi 8. 062-353-5647. Open Tue-Sun 11am-11pm
Rintaro Phra Khanong, Pridi Banomyong Soi 3, 092-464-164. Open Tue-Sun 11am-11pm