This Italian restaurant by Britain's biggest celebrity chef fuses British and Italian cuisines, all served in a comfortable setting free of formalities. In Bangkok, the menu of antipasti, pasta (try the prawn linguine) and pizza mimics the successful formula of branches worldwide. Elsewhere on the menu there are steaks, burgers, fish stew and pan-fried fish-of-the-day—as devised by Oliver and his mentor, Italian chef Gennaro Contaldo.
This collaboration between French restaurateur Frederic Meyer (Issaya Siamese Club and Namsaah) and Italian chef Luca Apino (La Bottega di Luca) takes an Italy-meets-France approach to pizzas. Pumped out of two massive ovens from Italy, the pizzas here are delicate and refined affairs that often bear extravagant toppings,
Through a menu that charts in-house rotisserie meats, unctuous stews, Mediterranean seafood and incredible homemade pastas, chef Paolo Vitaletti's homestyle interpretation of Italian cuisine is as close as the city comes to true trattoria dining. Rarer, seasonal items come and go to complement the Roman family recipes, but what seemingly never changes is the restaurant's mix of class and casual charm, only heightened by an excellent wine list.
Mandarin Oriental's charming alfresco Italian restaurant perched beside the Chao Phraya is now helmed by young Italian chef Marcello Scognamiglio, who draws on his Naples upbringing for an elegant menu that goes beyond pizza and pasta. Expect a more modern form of Italian comfort food than what's come before—think a crunchy egg sitting in pecorino foam with spinach and truffle pesto, or a steamed seabass fillet in a wonderfully mellow mushroom and asparagus broth, served with taggiasca olive, fennel and orange salad.
Fine Italian dining in Bangkok would not be where it is today without Gianni Favro. The longtime chef has delighted local rainmakers and power movers for the past 20 years with his Mediterranean-inflected dishes, educating diners on the nuances of Dover sole, burrata and handmade pasta along the way. The sophisticated, refined setting, chock-a-block with artwork and muted earth tones, echoes the restaurant's reputation as a place to make deals.
While you'll still find some of Europe's most-prized beef cuts dry-aing in the showpiece chiller, Il Fumo has moved from upmarket steak-house to purveyor of fine-dining tasting menus. Head chef Nelson Amorim brings the food culture of his native Portugal into dishes like kokotxa (the fatty underpart of a cod's jaw) in a carbonara sauce, while all the grilling takes place on open flames using house-made charcoal. Being from the Vesper team, the cocktails are exceptional.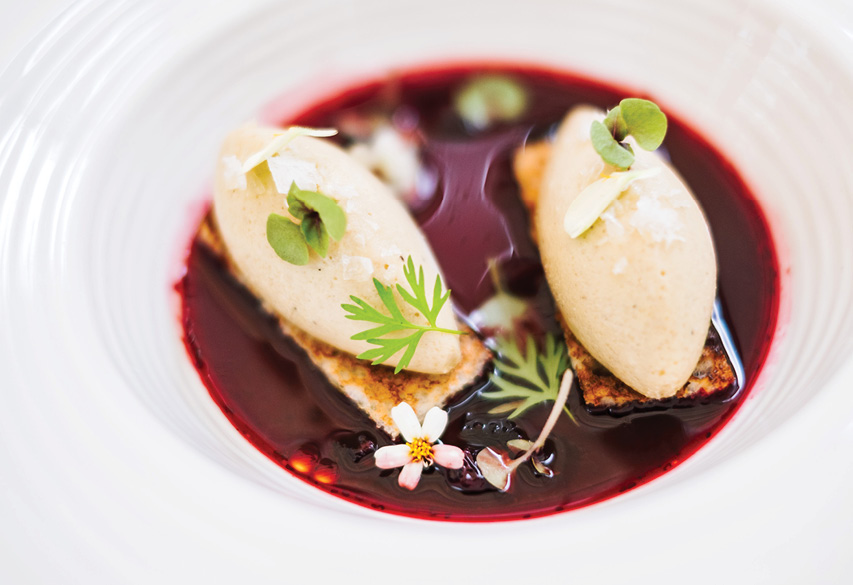 Chef Luca Appino's habitual research trips back to his homeland result in some of the best seasonal Italian produce that Bangkok has to offer. These are put to good use in dishes that are refined yet authentic in flavor. Chef Andrea Ortu heads the kitchen these days, wielding his influene in unbelievably creamy and rich risottos, decadent slow-cooked beef and to-die-for lemon curdstuffed crepes. To drink, the cellar comes equipped with some of the finest Super Tuscans around.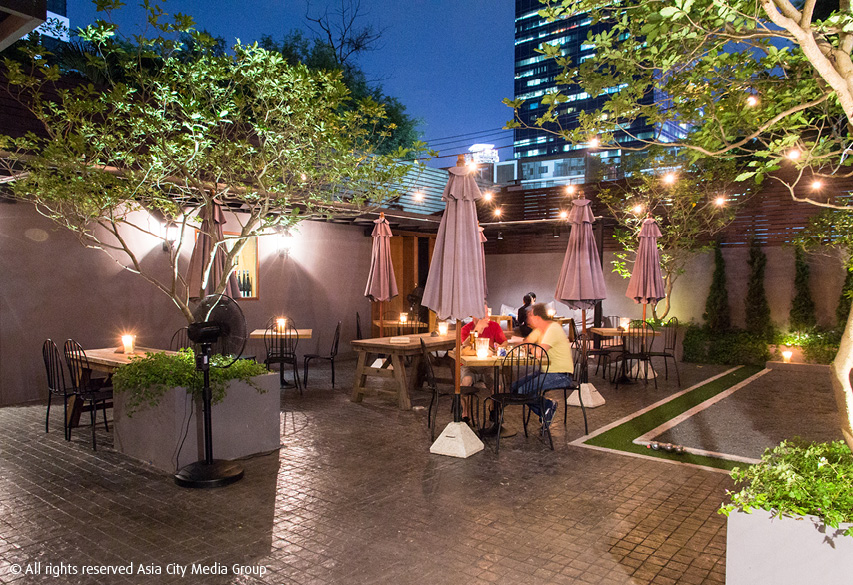 A wine cellar that's the envy of the town meets rustic-yet-refined Italian cuisine at this stately old home in Sathorn. Chef Nino Scognamillo gives nods to his hometown of Sicily in produce-driven dishes that brim with home comforts: best-of-the best imported cold cuts, wholesome pastas and wickedly good grilled meats. It's little wonder a spot on the cozy outdoor terrace (complete with petanque court) can be hard to come by.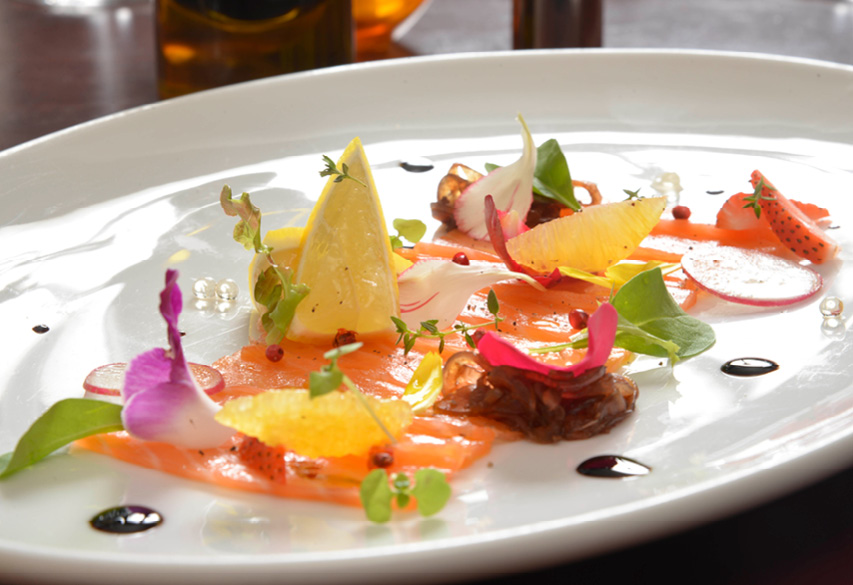 There is a reason why this stylish restaurant has remained such a consistently popular hotspot for the city's corporate movers and shakers. Owner and wine expert Alex Morabito—formerly of Vino di Zanotti—ensures the house-turned-eatery retains a homey feel with its leather seats and light, glass-fronted facade. The kitchen, too, serves reliably solid traditional Italian cooking. The star of the show, however, is the more than 400 Italian wines.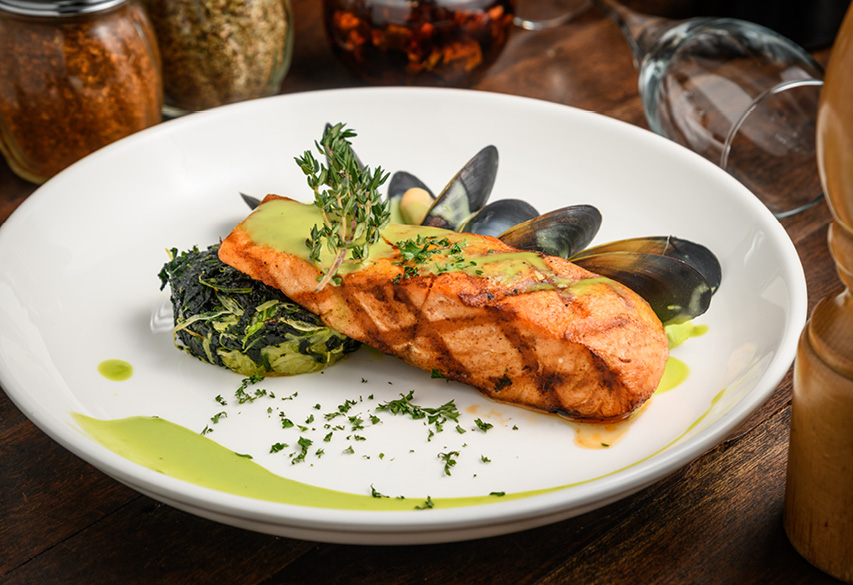 Soho Hospitality (the group behind Above Eleven, Charcoal and Havana Social) fills the Italian gap in Ari with a casual pizza and pasta house. Themed after an Italian wine cellar, the wood-and-brick-heavy restaurant features hundreds of wine bottles, which are sold at rock-bottom prices. Food-wise, the kitchen matches the cozy vibe with simple dishes like bruschetta with San Daniele ham and stracciatella cheese, smoked burrata salad with heirloom tomatoes, pasta and Neapolitan-style pizza. Don't miss their mascarpone e tartufo pizza which features mascarpone cheese, mozzarella cheese, truffle paste, rocket leaves and San Daniele ham.
If you venture onto Sathorn Soi 12, you will now be greeted by the tantalizing smell of delicious wood-fired pizza exuding from Di Farina Pizzeria. Amidst Florentine decor, you can take a front-row seat at the open pizza-making station, where upscale Italian flavors are given a Thai twist. If you want to chill to the dulcet tones of a live jazz band, be sure to book a table on Friday or Saturday nights.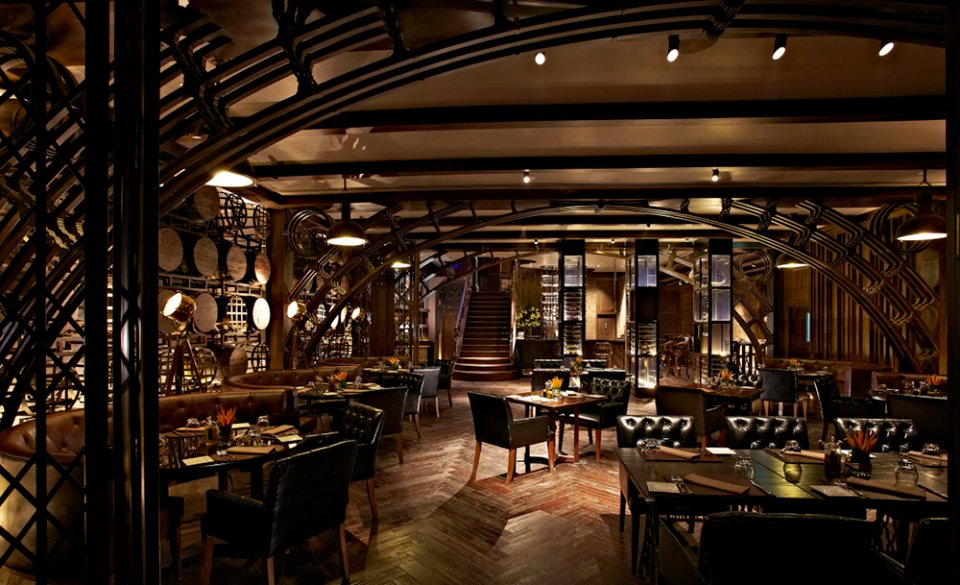 From a dining room that looks like an Italian wine cellar tucked into the rusting rafters of an Art Deco skyscraper, Medici dishes out bold Italian dishes with a focus on Tuscan flavors: rich polenta stews, amply portioned premium proteins and home-style pastas. Its food has even been green-lit by Ospitalita Italiana, an organization which certifies authentic Italian flavors. Wine leads the drinks menu, but cocktails are pretty special too.
Set in a palatial old house decked out in pops of navy and orange, This Thonglor Italian bistro is what lazy Sundays were made for. Dig into one of the fresh baked pizzas—not to be missed thanks to the flavor-packed, overnight-fermented dough and baby mozzarella (called bocconcini)—or classic Italian pastas and salads served family style.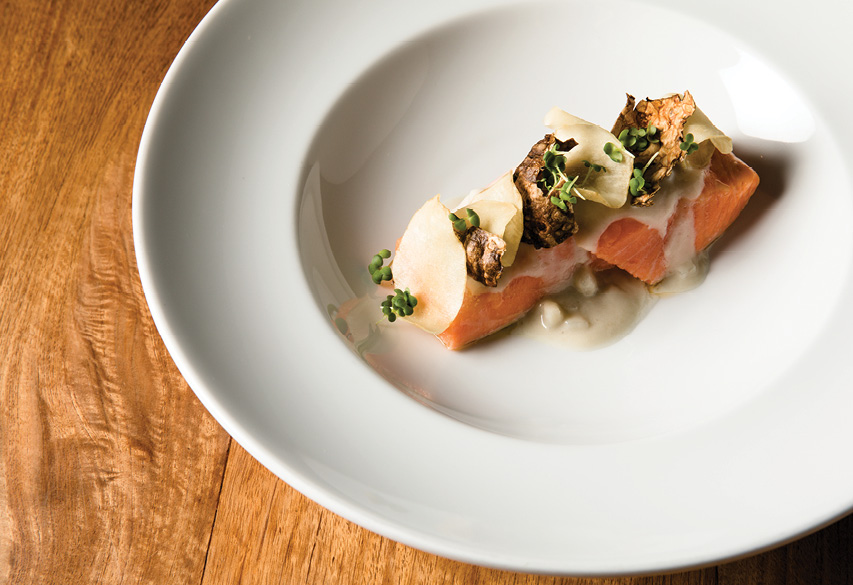 Everything about Sensi is on an exceptional level, from the humble and approachable service to the beautifully plated food with the occasional flourish. Opt for the generous a la carte portions or—and we highly recommend this option—the five-or-eight-course tasting menus. Either way, you'll get to sample some incredible produce.
---
From September 14-29, BK Magazine and 60 of the city's best restaurants will join forces to serve hundreds of special dinners at a knockout fixed price of B1,000++ per person (B1,170 total) for a minimum of three courses. General booking opens this Aug 20, though if you use a Citibank credit card you can start making bookings from Aug 11 and also get special dining perks at each venue. Make your reservations at www.bkrestaurantweek.com.
---
CITIBANK
SPECIAL BENEFITS FOR CITIBANK CARD MEMBERS
Advance booking for Citi credit card members from Aug 11
Extra dish or other perk when you pay with Citi credit cards
Co-Sponsor
JASCO
Since 1991, Jasco has been one of the most reliable and chosen vendors in the field of food service business. Today, our main clients include independent hotels, restaurants, national chains, healthcare, hospitality, and food service management.