A dining adventure is as much about novelty and fun as taste, and a plate in Pahurat comes with a heavy helping of all of the above. The streets of this Thai-Indian neighborhood, often referred to as Little India, are rich in cultural and culinary tradition. Get yourself to Tony's Restaurant for the palak paneer, to Royal India for butter chicken, and save enough room for a colorful barfi (Indian fudge made from milk, sugar and ghee) at Punjab Sweets.
Butter chicken (B155) and garlic naan (B75) is a match made in Punjabi-cuisine heaven, and by that we mean the kitchen of Royal India. What's better than mouthfuls of hot naan slathered in curry sauce? Perhaps the lightly charred and very juicy tandoori chicken (B585). You can watch the desserts take shape on two big pans, but given how rich the food is, you may not have room. Arrive after 1:30pm to have your meal at a leisurely pace because the lunch rush is fearsome—a fan base 45 years in the making. There's a reason Royal India's been around that long: it serves up authentic and affordable North Indian dishes.
392/1 Chakraped Rd., Phra Nakhon, 086-973-8266. Open daily 10am-10pm
---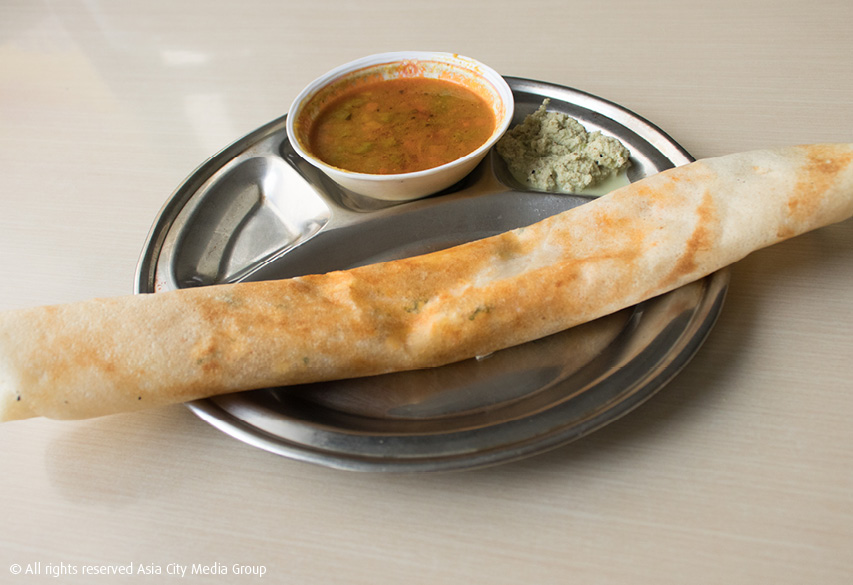 Punjab Sweets
It's impossible to pass this restaurant without being lured in by the mouthwatering array of sweets on display. But before you follow your candy-store instincts, head up to the second-floor dining area—where the walls are papered over with football and Bollywood stars—for some seriously good vegetarian food. The Indian soaps playing on the TV and the views of the Sikh temple nearby (Wat Gurdwara Siri Guru Singh Sabha) make it all the more authentic. The spiced paneer dosa (a rice and lentil pancake filled with Indian cottage cheese, B100) is light enough to leave you room for dessert. Come in the morning and older folks have a run of the place, sipping freshly brewed chai tea (B15) to offset the sweetness of a bite of barfi (B15).
311/1 Chak Phet Rd., Phra Nakhon, 081-869-3815. Open daily 8am-7pm
---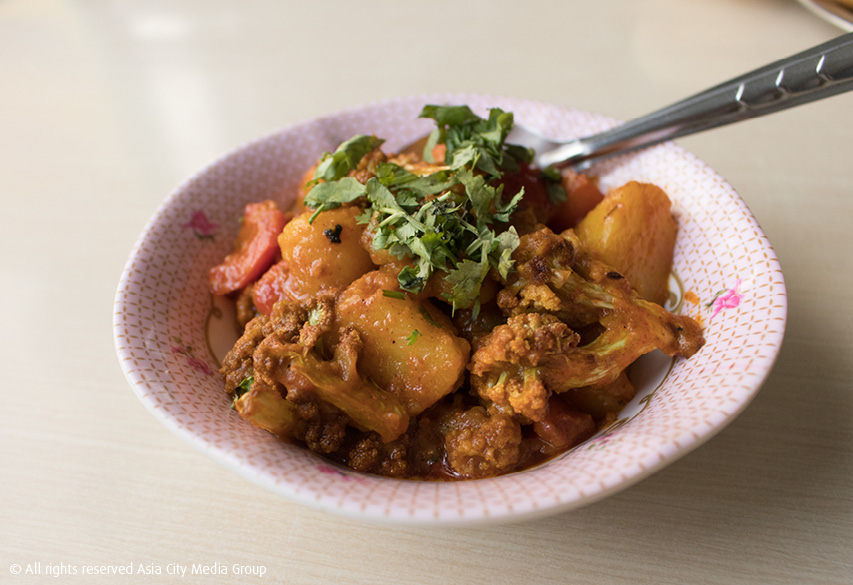 Tony's Restaurant
This diner tucked down a canal-side street is your destination for feasting on a shoestring budget. Eat to the accompaniment of the clatter of spatulas, the chef's way of showing off his skills. The roti is made from scratch—mixed, kneaded and fried to order. Take a peek into the open kitchen to see the secrets behind the recipes. The tasty paratha (fried dough) comes with a range of stuffing from cumin seeds to onions and potatoes (B20-35). Dunk your paratha into the palak paneer (B70), a creamy curry of pureed vegetables and mustard leaves with chunks of fried cottage cheese. Note: if your spice game is on the weaker side, ask for the kitchen to ease up on the chili because the food here comes hot.
Wanich Soi 1, Phra Nakhon. Open daily 9am-10pm
---
Samosa Cart
Samosa: a pocket of fried dough filled with the savory goodness of spiced potatoes, ginger and onions. Sure, this classic Indian snack can be found at many a restaurant, but rarely do you encounter an establishment entirely dedicated to the dish. Well, right beside India Emporium is an unnamed cart whose reason for being is to satisfy your samosa craving. The dough is stuffed on the spot, folded and fried until golden brown. They also have a soft variant, called a tikki, which comes heavier on the ginger and onions. Samosas and tikkis are B13 each, or B65 for 5. For best results, give your samosa a good coating of chutney and eat it while it's piping hot.
Next to India Emporium, Chak Phet Rd., Phra Nakhon. Open daily from 10am-6pm samosa
---
Parkirii Indian Grocery
All this delicious food probably has you wondering: could I make this? With the help of Parkirii Indian Grocery, you can certainly try. Of the many grocery stores in Pahurat, we like Parkirri for its cleanliness and fresh goods. The store's cozy and the shelves are filled to the rafters with beans, spices, nuts, grains and Indian snacks. Don't know what you're supposed to put into the curry you're planning? The store has boxes of blended spices clearly labeled to help get you started. Beans are B35-150/bag and spices start at B35.
Next to India Emporium, Chak Phet Rd., Phra Nakhon, 082-329-6429. Open daily 8am-7pm parkiri
---