L'Atelier de Joël Robuchon is homing its Michelin-star creativity on local ingredients
Top Tables mainstay L'Atelier de Joël Robuchon is launching a revamped seasonal menu that puts the focus squarely on superlative produce from the Royal Projects. The new dishes, crafted by executive chef Olivier Limousin, fuse local produce with the restaurant's patented contemporary French novella style.
It all started after chef Limousin personally visited some of the Royal Projects in the Northern Thailand and was immediately inspired by what he found.
The new menu sees him incorporate crayfish in L'Ecrevisse (served alongside carrots, zucchini, and cucumber) lathered in an emulsion made with crayfish stock and huangjiu (a Chinese cereal alcohol often called "yellow wine").
Next, the L'Asperge Blanche boasts on-season white asparagus accompanied by black garlic, shiso and Espelette pepper.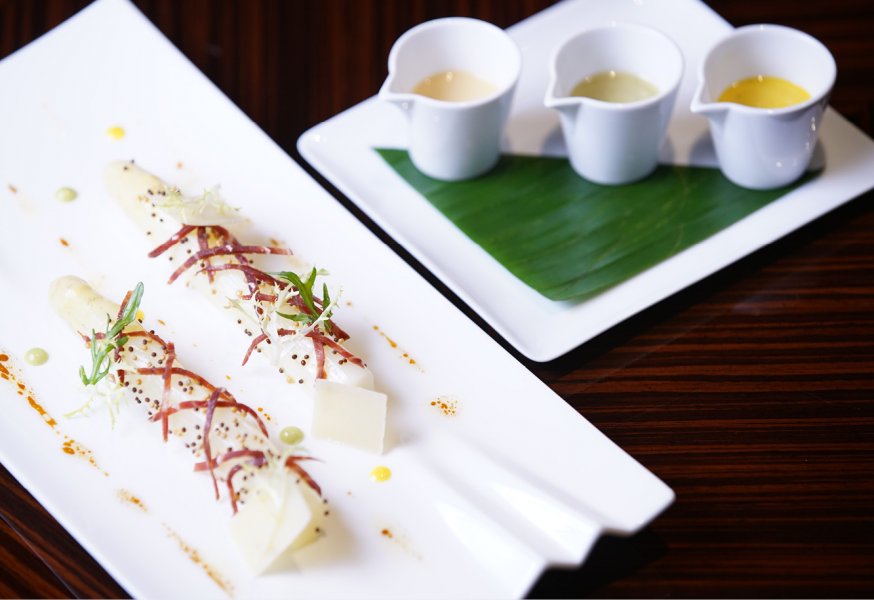 Diners who're already familiar with L'Atelier's classics will feel right at home with the bouncy Le King Crab—with deliciously creamy avocado and tangy pomelo to prime the palette for the coming courses.
One of the bigger pieces of news here is that customers can now bring their own wines to L'Atelier (corkage B1,500), but the on-site wine list is still as impressive as ever. While New and Old World bottles range from B1,200 to B680,000, you can order wine by the glass from B400-B1,000.
If you are a wine newbie, don't worry. Two on-staff sommeliers can guide you through the whole wine list, but here's the restaurant's recommendations: 2002 R.D Extra Brut, Maison Bollinger (B26,500), 2005 Mersault 1er Cru Les Caillerets, Domaine Jean-Francois Coche Dury (B61,000) and 1996 Clos-Vougeot Grand Cru, Chateau de La Tour (B34,000).

For more information
Website: robuchon-bangkok.com
Tel. +662-001-0698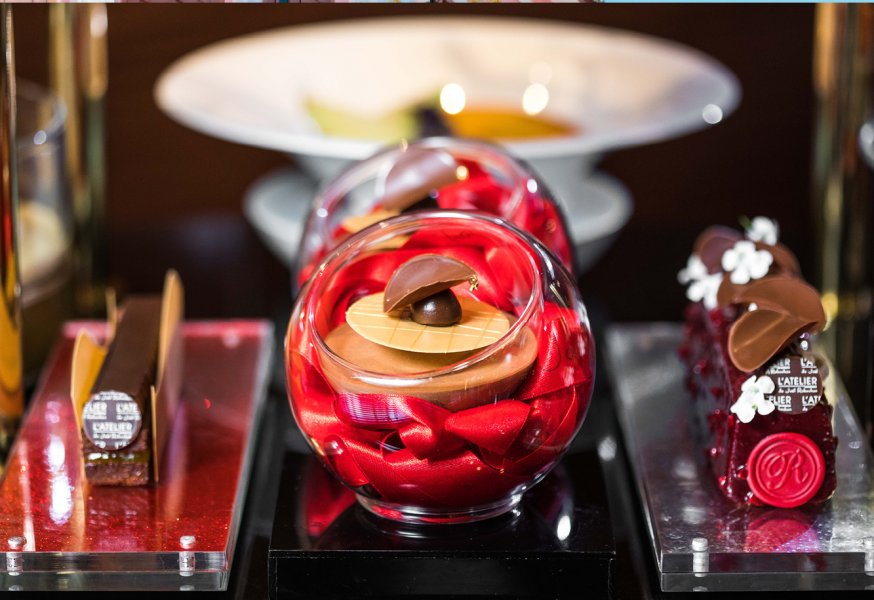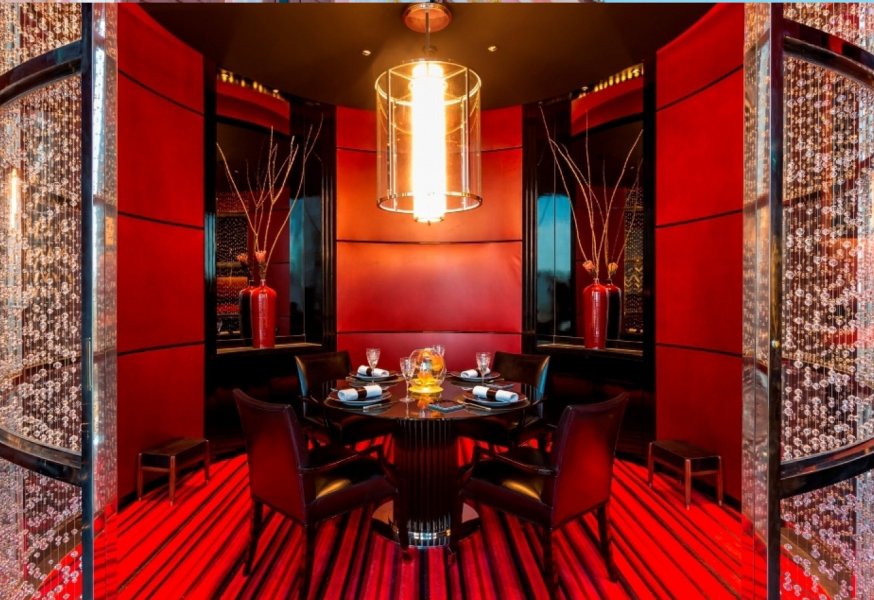 Sponsored by: