Australian chef Dave Pynt is the man behind the high-flying Burnt Ends in Singapore. On top of holding a Michelin star, the barbecue restaurant bagged a top 10 spot in San Pellegrino-backed Asia's 50 Best Restaurants (2019).
Burnt Ends—now in its sixth year—is already a landmark in Singapore, offering authentic Australian barbecue specially-crafted by the Perth-native. After studying under Basque master-griller Victor Arguinzoniz, Pynt designed and built his own four-ton brick double-oven kiln for the venue.
Just last month, Pynt also opened a second restaurant—The Ledge—in the Maldives. The Indian Ocean atoll venue is located at the Waldorf Astoria Maldives Ithaafushi, where a string of luxury villas is set on the sea.
This Aug 29-30, Pynt will be in Bangkok to help celebrate the Waldorf Astoria's first anniversary with a multi-course dinner up on the 55th floor.
Pynt has laid out a multicultural, multi-course feast for Bangkok; dry-aged Blackmore ribs, Jamaican chicken, fish and chips, steak frites and grissini Italian breadsticks, plus Russian caviar and more. Premium wines will be also paired with each course.
Dry Aged Blackmore's OP Rib
Tickets to the pop-up dinners are now available to the public.
The dinner is priced at B10,000 per person, excluding 17.7% service charge and government tax.
Pre-dinner cocktails begin at 7pm.
For more information and reservations, please contact 02-846-8888 or email bkkwa.fb@waldorfastoria.com
Grissini and Ikura
Fish and Chips and Steak Frites

Jamaican Chicken
Chocolate Fondant and Smoked Ice Cream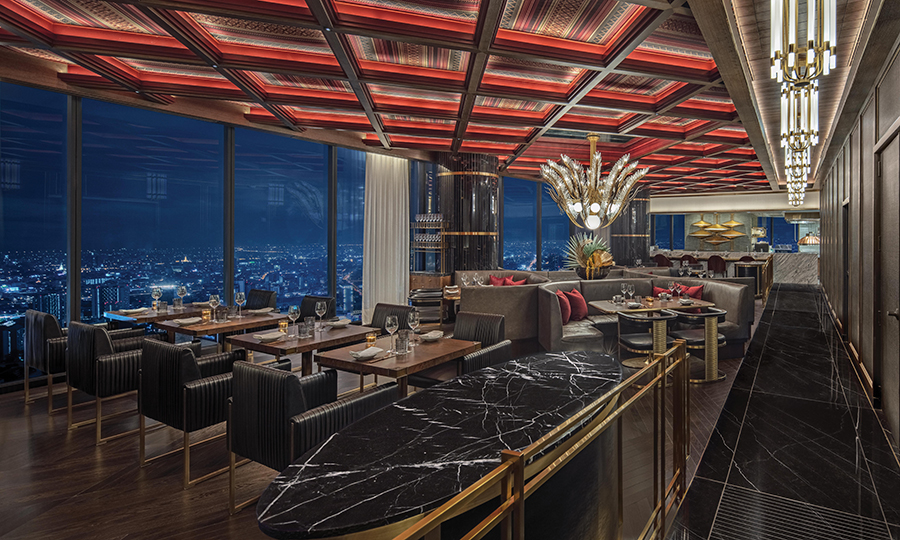 Sponsored by: