Phuket

Chef-owner Alessandro Frau's intricate degustation menu will appease the taste buds of serious seafood lovers with its line-up of Sicilian red prawns, sous vide octopus salad and fried U.S.A. scallops. Overlooking the Andaman Sea, the trendy aesthetics pair well with the award-winning wine being offered.
324/15 Prabaramee Rd., Kalim Bay, Patong, Phuket, 07-661-8127. Open daily 5:30-11pm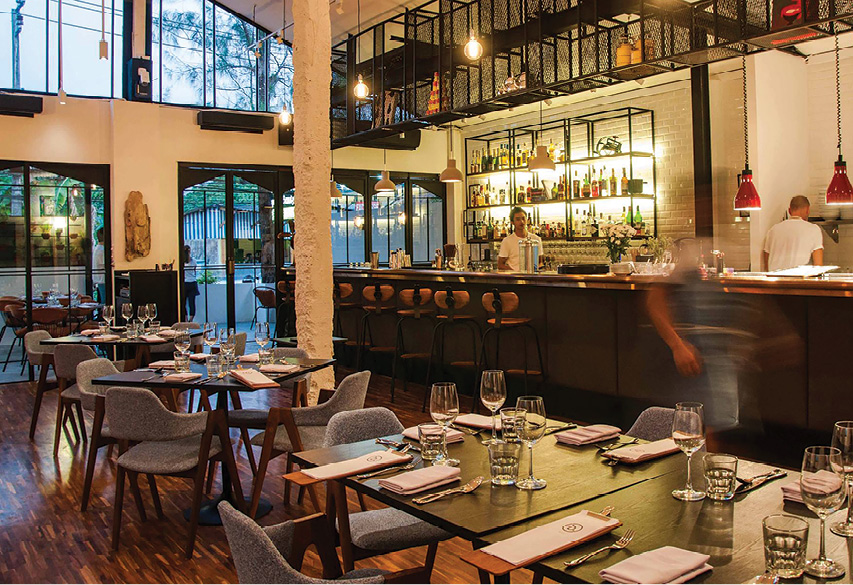 This urbane restaurant utilizes top-shelf local and imported ingredients in well-presented, modern-European fare like herb and zucchini risotto, whole Andaman seabass and the Brit-indebted fisherman's pie. Tropical cocktails and a diverse selection of wines make up the drinks menu.
177/99 Si Sunthon Rd., Phuket, 093-339-1890. Open daily 3-10pm
This six-table Phuket Town institution is one of the best places to go for hearty Italian cooking on the entire island. The focus is on southern Italian classics, but the chalkboard menu offers a selection of different daily specials. Larger-than-life owner Gianni Ferrara ensures dinners are always entertaining.
354 Phuket Rd., Phuket, 076-250-523. Open Mon, Tue, Fri noon-2pm, 6-10pm; Thu, Sat, Sun 6-10pm
At Pru, executive chef Jim Ophorst grows his own produce, works with local farmers and even goes foraging himself to create incredible tasting menus for the only restaurant in Phuket that Michelin has deemed star-worthy. It's all fresh, bold and honest.
Trisara Resort, 60/1 Moo 6, Sri Sunthon Rd., Phuket, 076-310-100. Open Mon-Sat 6-10:30pm
Exclusively for Citi credit card members:
Get a complimentary drink valued THB 500 when spending via Citi credit card (limit 1 drink /card /table /sales slip)
01 Jan - 30 Jun '20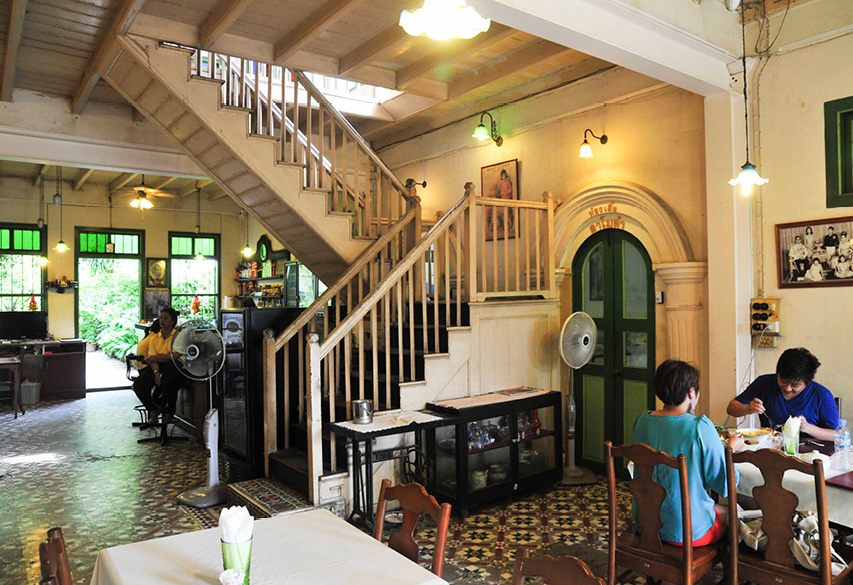 Housed in a century-old building, complete with its original mosaic-tiled floor and adorned with pictures of Thai monarchs, this traditional Phuket restaurant offers satisfying classics like moo hong (steamed pork with pepper and garlic), gaeng nue poo bai cha ploo (crab meat with curry and coco- nut milk) and pad sataw kapi goong (stir fried bitter beans with shrimps).
48 New Dibuk Rd., Talat Yai, Phuket, 07-621-8155. Open daily 10am-10pm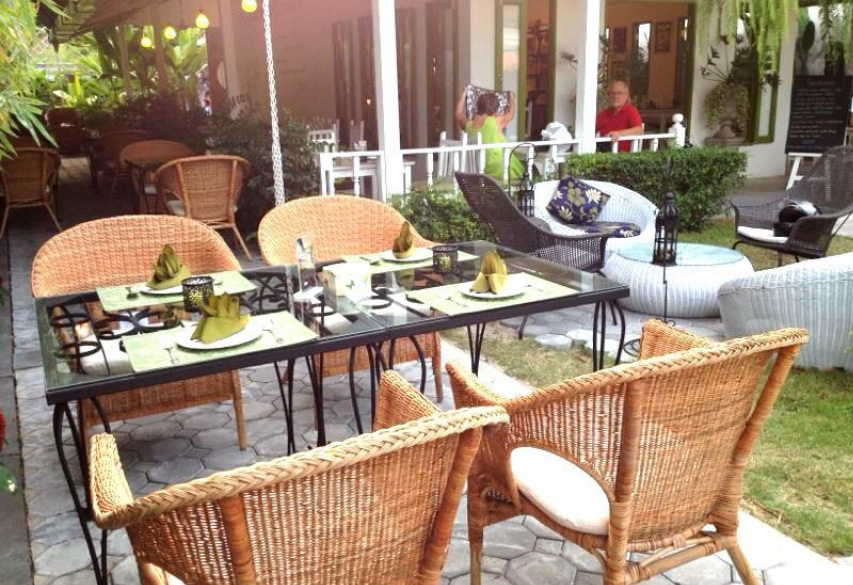 Phuket's creative Thai-fusion restaurant promises table-side hotplate theatrics and internationally-inflected Thai cuisine, from foie gras miang kham to lemongrass lamb chops with papaya salsa. Inside, the natural, airy interiors complement the large garden area.
177/99 Si Sunthon, Phuket, 093-339-1890. Open daily 3-10pm
Chiang Mai

Chiang Mai chef Phanuphon "Black" Bulsuwan is one of the busiest movers and shakers in the north. From his six-year-old chef's table, he serves up Asian-inspired food that forgoes rulebooks. Local ingredients play a big role in chef Black's cooking, as do fermentation, umami flavors and artful presentation.
27/1 Nimmanhemin Soi 7, Chiang Mai, 081-881-9144. Open daily 11am-2pm, 6-10pm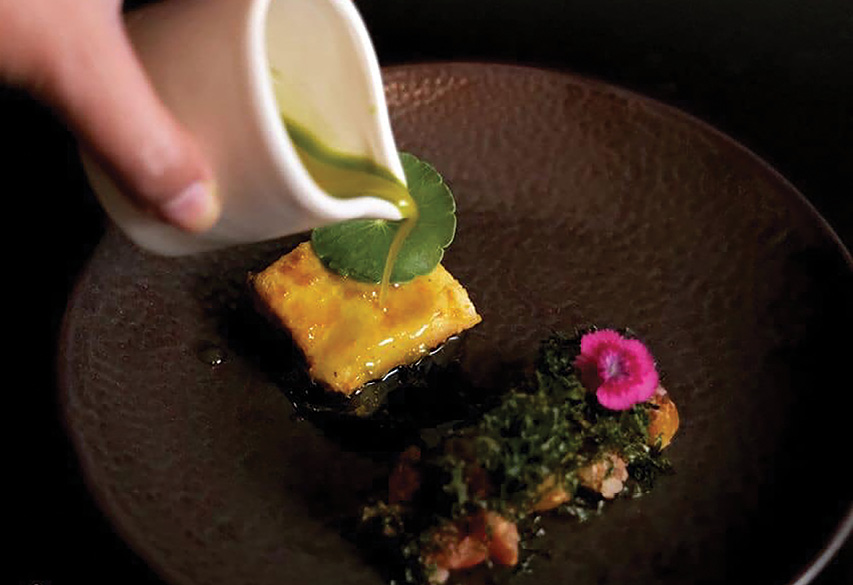 This cuisine-blurring restaurant, now with a second branch in Bangkok, deals in seasonal Thai flavors with French and Japanese twists, in a warm and welcoming space with an earthy palette. Expect daring modern techniques and bright, immaculate plating throughout the tasting menu.
99 Moo 11, Nongkwai, Hang Dong, Chiang Mai, 053-441-599. Open Tue-Sun noon-2pm, 6-10pm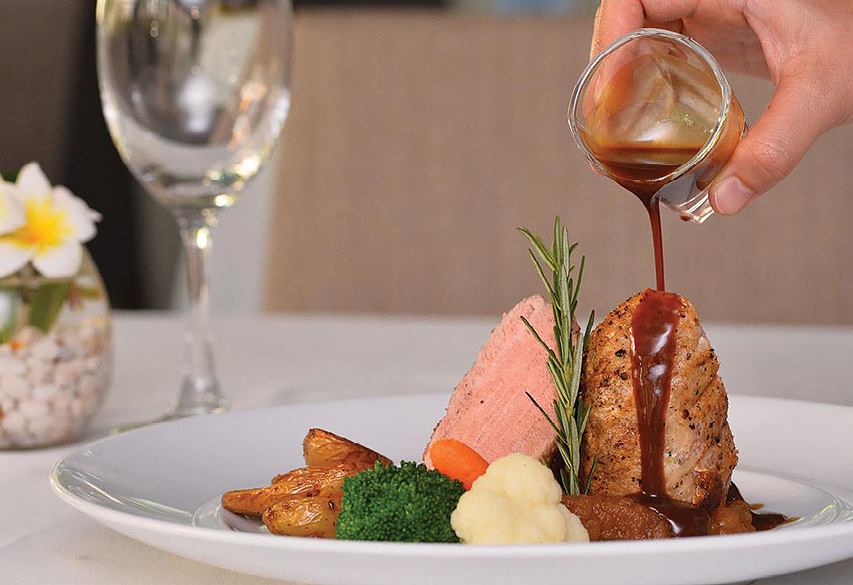 Set in a converted house just outside the city center, this family-run, special occasion restaurant serves up awesome French classics. Think beef bourguignon reduced over 48 hours and lobster bisque with white port.
113 Bamrungrat Rd., Chiang Mai, 091-068-1744. Open Mon-Sat 6-10pm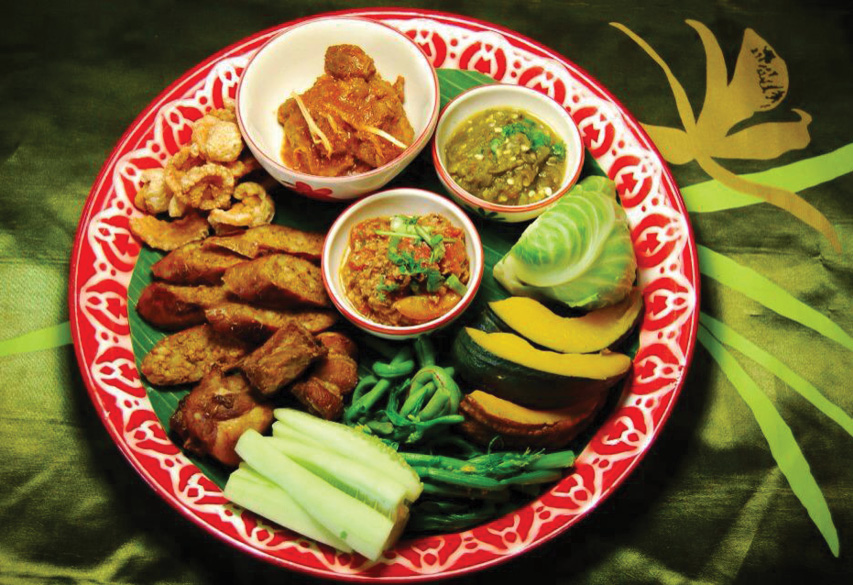 This Lanna restaurant serves up uncompromisingly fiery flavors and hard-to-find seasonal dishes from a former "Iron Chef Thailand" competitor. Set in an airy teakwood house, the environment is charmingly makeshift and plating authentically unpretentious.
24 Ratchapruk Rd., Chiang Mai, 053-404-998. Open Thu-Tue 11am-9pm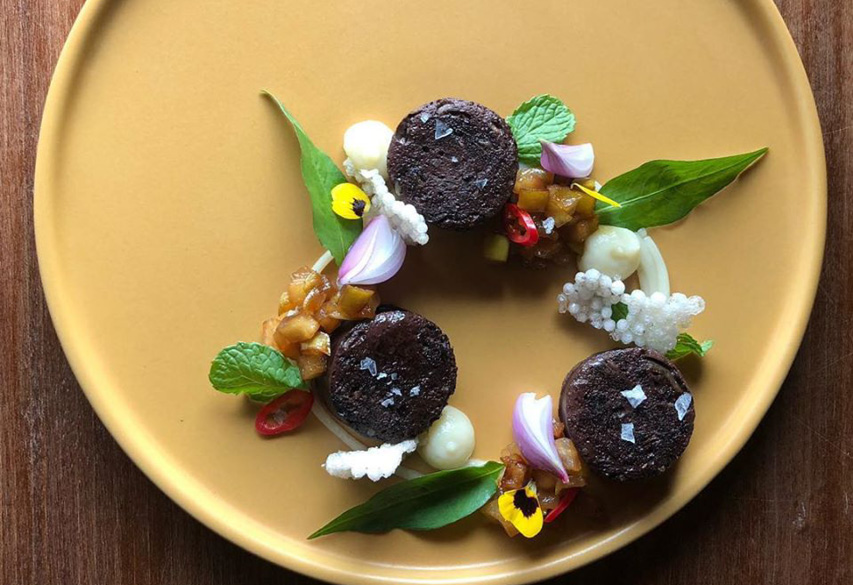 Each night, chef Kongwuth Chaiwongkachon serves only a single group of diners, attentively telling the story behind each dish in the 10-course tasting menu. Spotlighting northern Thailand's abundant produce, his dishes range from namprik ong (tomato and mince relish) simply plated among a variety of blanched veggies to a light and refreshing lemongrass chiffon cake with spicy cucumber sorbet and crispy nam pu (crab sauce)—a unique take on traditional sa ba tang cucumber spicy salad.
171/5 Santarnlhuang, Rimkok, Chiang Rai, 065-023-2627. Open Tue-Sun 6-11pm. Reservations only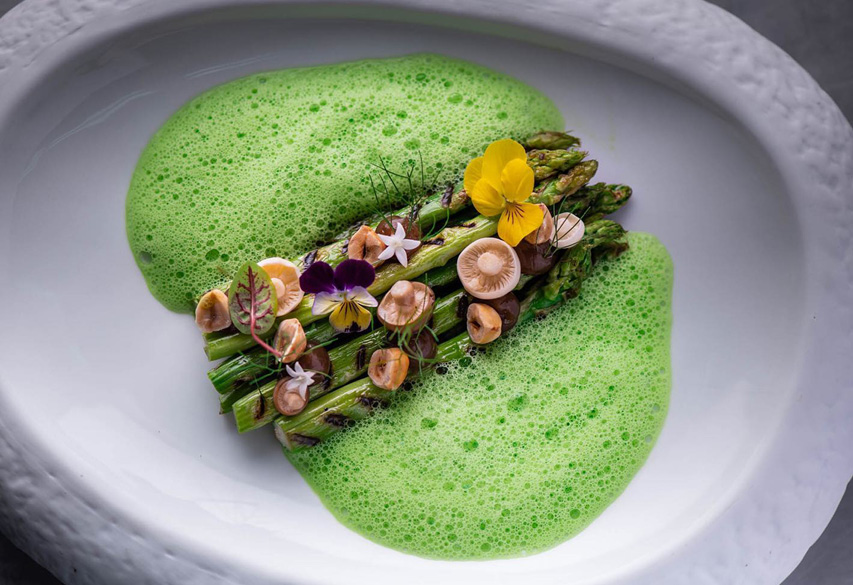 At this upscale spot in the Wat Ket neighborhood, chef Alexandre Dumard turns organic local produce, procured from the Royal Project, into colorful, fresh menus that link French and Thai techniques and flavor profiles. The vegan tasting menu is excellent, and the B990 lunch set is hard to beat.
369/1 Charoenrat Rd., Chiang Mai, 053-931-999. Open daily 11:30am- 10:30pm
Located inside what was once the British Consulate, this handsome hideaway (hint: look for the bookshelf) serves full-flavored Szechuan, Thai and Vietnamese dishes. The cocktails, with inspiration ranging from the British secret service to Lanna flavors, are excellent.
123-123/1 Charoen Prathet Rd., Chiang Mai, 053-253-333. Open daily noon-12:30am
Udon Thani

Even from the far-flung culinary regions of Udon Thani, chef Weerawat Triyasenawat has made a big impression among in-the-know diners. Equipped with training from the one-Michelin-starred Commonwealth in San Francisco, he takes local wisdom to the next level by combining native Isaan ingredients with modern cooking techniques. His creations include cross-regional Thai fusion dishes like northern- and southern-style curry combinations, all with a backdrop of beautiful countryside.
133 25 Phon Phisai Rd., Tambon Mak Khaeng, Udon Thani, 099-473-6464. Open Tue-Sun 11am-2:30pm, 5-9:30pm; Wed 11am-2:30pm
Hua Hin and Pattaya

After working with the late, great Gualtiero Marchesi, chef Andrea Bonifacio brought his comforting, upscale take on traditional Italian cuisine to Hua Hin. Highlights include the classic Sunday lasagna and a pizza served with mortadella and black truffle. Whatever you order, it's delicious.
4/91 Soi Mooban Nongkae, Tambon Nongkae, Hua Hin, 099-910-1018. Open daily noon-2pm, 5-11pm
Before the resort of the same name opened around this restaurant, this was the go-to place for upscale Thai dishes served with unbeatable sea views. The same quality and attention to detail remains, bringing diners back time and again for classics like tang mo pla haeng (watermelon with aromatic crispy fish) and Hua Hin crab with yellow curry.
83/155 Hua Thanon Soi 23, Hua Hin, 032-536-888. Open daily 7am- 11:45pm
This stylish rooftop bar-slash-restaurant serves fusion food and progressive cocktails that would seem more at home in Bangkok. Overlooking the beach, the bar area offers the ideal place to snack on Spicy Tuna Rice Crispies—raw tuna, ebiko (sea urchin roe) and ikura (salmon roe) served with spicy mayo on crispy rice—with a glass of clarified milk punch in hand.
Mytt Beach Hotel, 10 Moo 9 North Pattaya Beach Rd., Chonburi, 038-259- 589. Open 4:30pm-midnight
Samui

Overlooking the Gulf of Thailand, Conrad Koh Samui's modern Thai restaurant tells the story of Samui's fishing heritage in tasting menus of scallops with grape seaweed, sour ginger soup with candy lobster and more adventurous options like crocodile with rosella rice dumplings and coconut soup.
Conrad Koh Samui, 49/8 Hillcrest Rd., Koh Samui, 077-915-888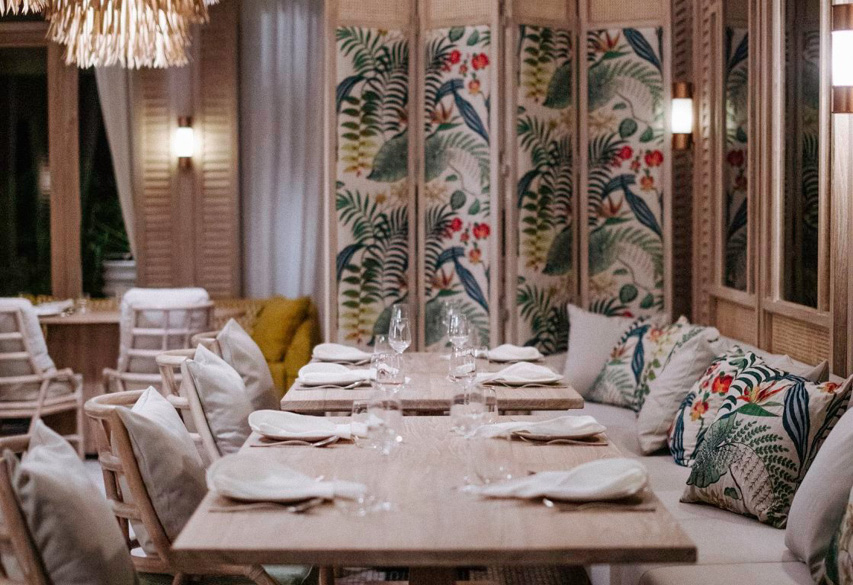 Celebrated Australian chef David Thompson—maybe best known for his ground-breaking work at Nahm in Bangkok—heads south for this venture at the stunning Cape Fahn Hotel. Served on a deck with views overlooking the ocean, fresh seafood and sustainable local ingredients dominate the menu of southern-style grilled mussels and curries.
Cape Fahn, 24/269 Moo 5, Bo Phut, Koh Samui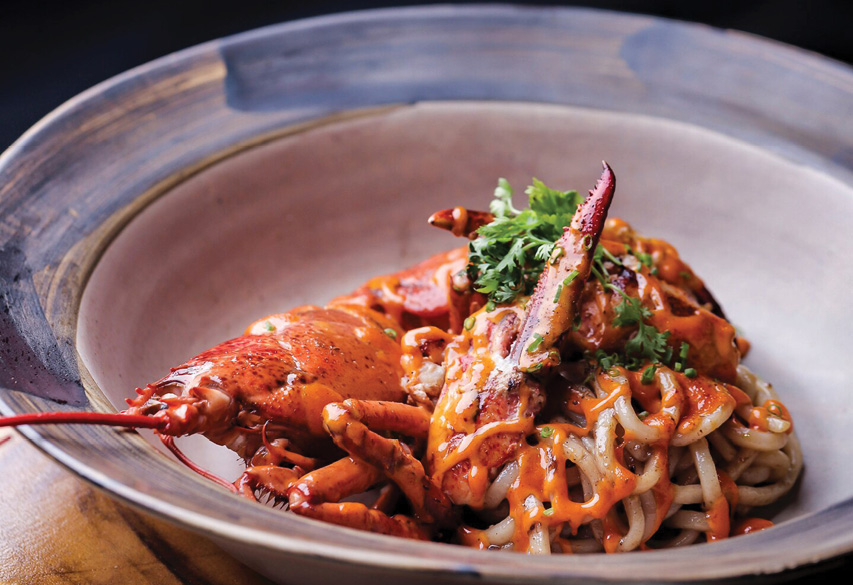 Looking out over Samui's lapping shores from a warm, bamboo-clad space inside the ultra-posh W hotel, Namu deals in inventive Japanese flavors, punctuated by influences from across Asia. Think lobster udon, wagyu-stuffed gyoza with teriyaki-truffle sauce and super fresh sashimi.
W Koh Samui, 4/1 Moo 1 Tambol, Koh Samui, 077-915-999. Open daily 6-11pm
---
The full list of 100 restaurants is available as a free booklet inserted in BK Magazine Mar 27 issue and a downloadable PDF version.