The recently launched Royal Project Gastronomy Festival, happening from now until Dec 31, challenges 37 different Bangkok restaurants to create special dishes using sustainable ingredients from local producers. As the name suggests, all of it comes from the Royal Projects. There are over 100 dishes to try during the festival, all created by restaurants in Siam Paragon. There is a bit of a health kick here, too, so check out some of the highlights.
Chilli Thai
This one is all about authentic Isaan flavors that feel rustic and homey. There is a thick menu with lots of options, but some of the best include beetroot somtam (spicy papaya salad with beetroot strips) whose blends sweet beetroot chunks with the familiar, pungent flavors of somtam dressing you already know and love. There's also a riff on another classic, tom yum goong (sour soup with shrimp), this time using succulent crayfish from a Royal Projects farm.
G/F Siam Paragon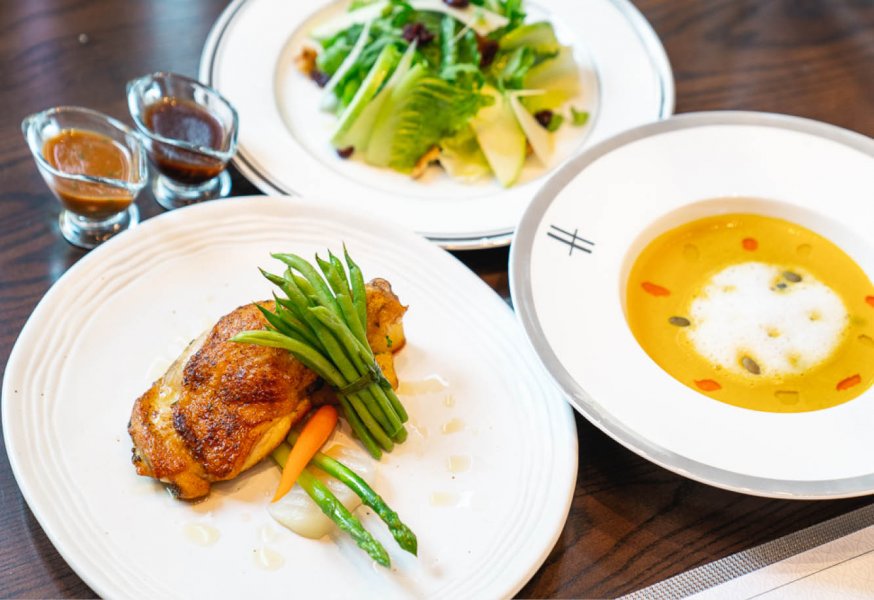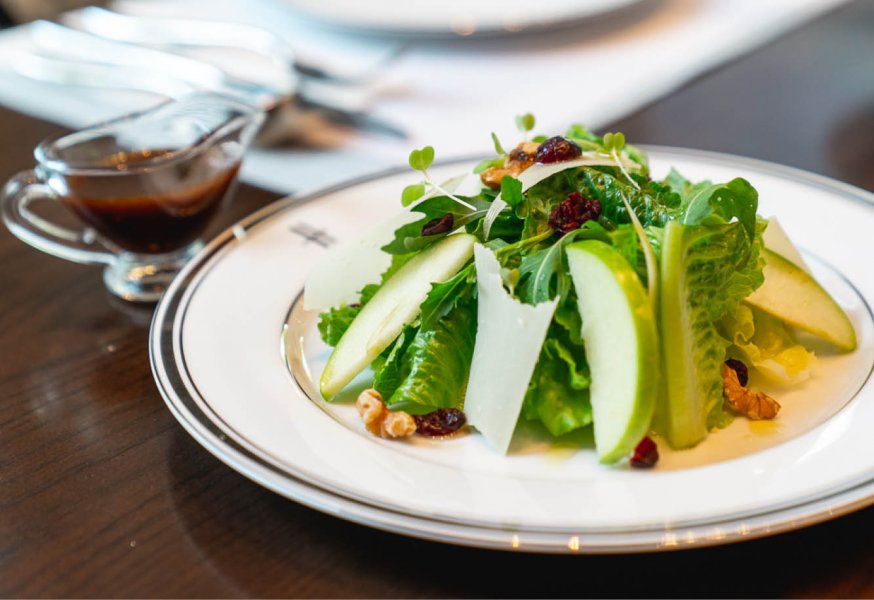 Harrods Tea Room
To match the upscale vibe and their tea collections, Harrods has come up with a bunch of comfort dishes made using vegetables and meat from the Royal Projects, such as a naturally sweet pumpkin soup sprinkled with crispy bits of sunflower seeds, and an organic salad made with fresh vegetables and a splash of light vinaigrette dressing. For something a little heartier, the roasted organic chicken with rosemary gravy sauce is crispy, succulent, and comes with kohlrabi, thyme, parsleys, and needle peas.
G/F Siam Paragon.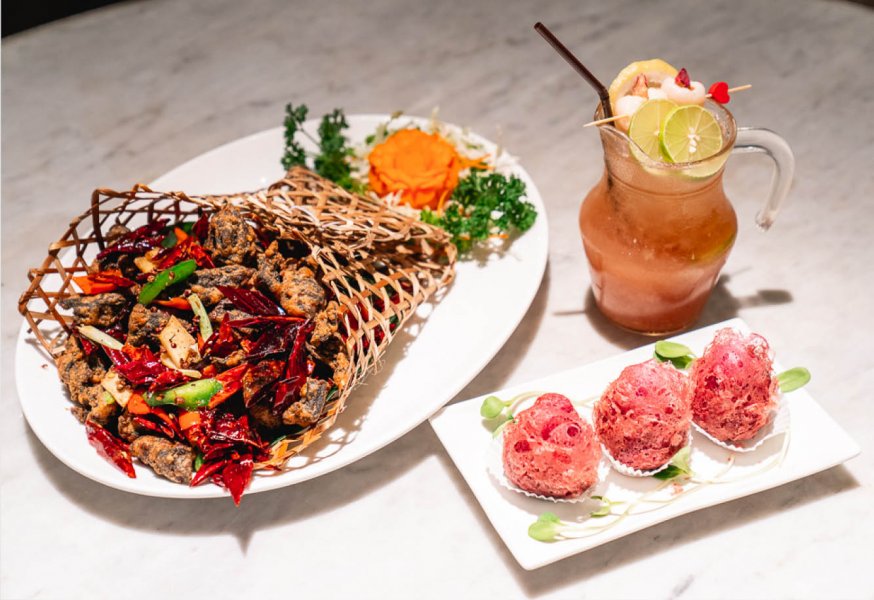 Wang Jia Sha
This Shanghai cuisine specialist took the creative path by using black chicken, and purple yam from the Royal Projects to recreate Chinese favorites dishes that you might not want to miss. We recommend the Chongqing chicken (chicken stir fried with dried red chilli, ginger, garlic, and Sichuan peppercorn), and crispy purple yam puff with egg filling.
G/F Siam Paragon.
Other Highlights
While Siam Paragon is all about the massive Royal Projects festival right now, Siam Discovery and Siam Center also have their own restaurant news going on. This includes the newly launched Jamie Oliver Kitchen (G/F Siam Discovery), which is an evolution of the last restaurant and covers more than just Italian food, but a range of comfort classics like salmon fishcakes (pan-fried fishcakes made of salmon, lemongrass and ginger, served with chili dipping sauce), and a black charcoal burger with fried soft-shell crab and the zesty sriracha mayonnaise. Along with the newly opened Maji Curry—the first Thailand brands of the famous Japanese curry house at 2/F Siam Center. The curry comes with various topping options (pork, beef, chicken, shrimp, croquets and sausages) that go well with the rich curry sauce. For something sweet, Brix Dessert (G/F Siam Paragon) brings their classics like milk chocolate panburger (think of it like a dessert hamburger—but with two fluffy pancakes as buns, and cream and fruits as the meat) and a new Thai tea apple crumble (fluffy pancakes tower served with vanilla ice cream, apple crumble, and Thai tea sauce).
Visit https://onesiam.com/en/food for more information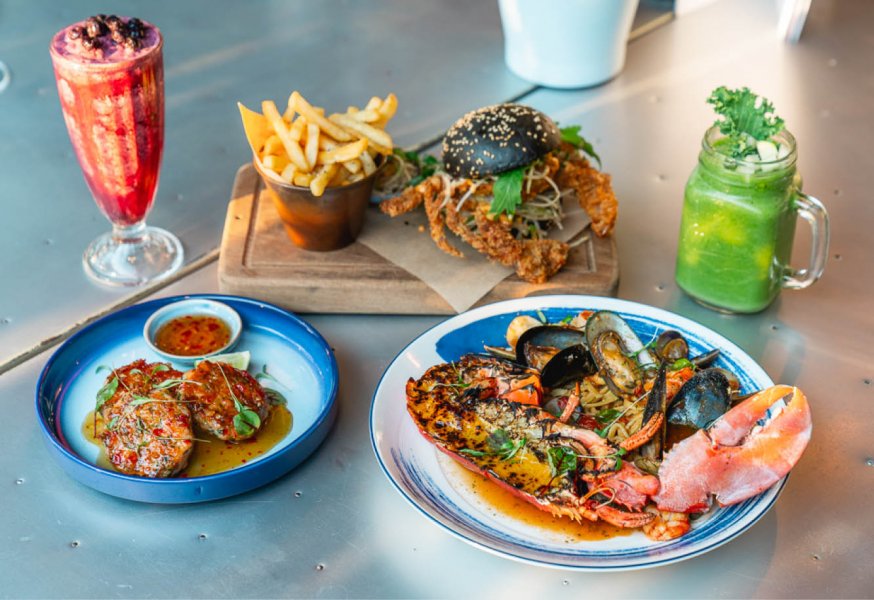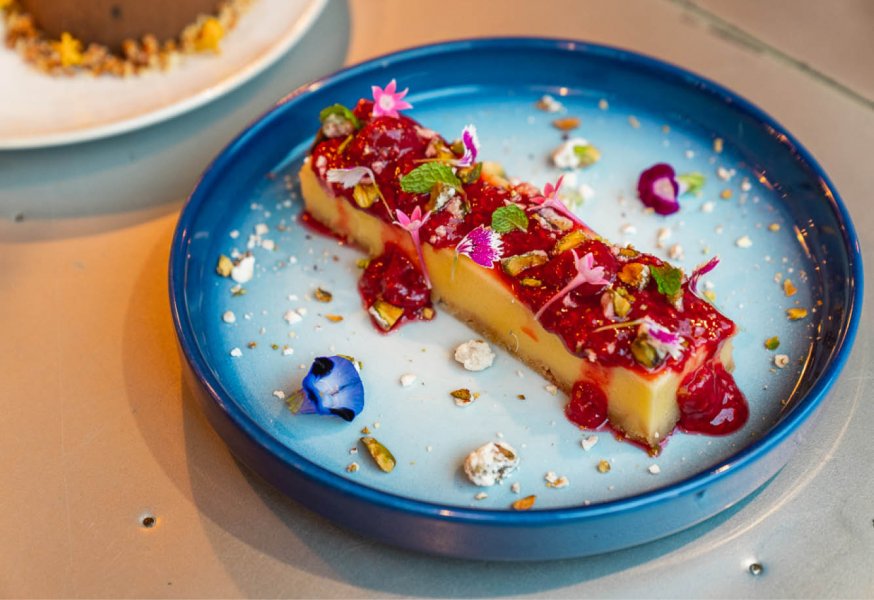 Jamie Oliver Kitchen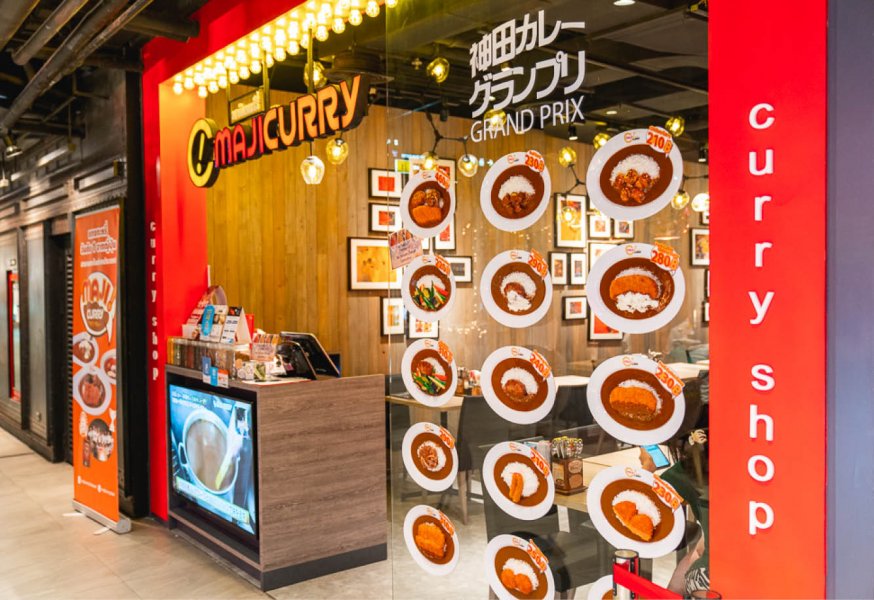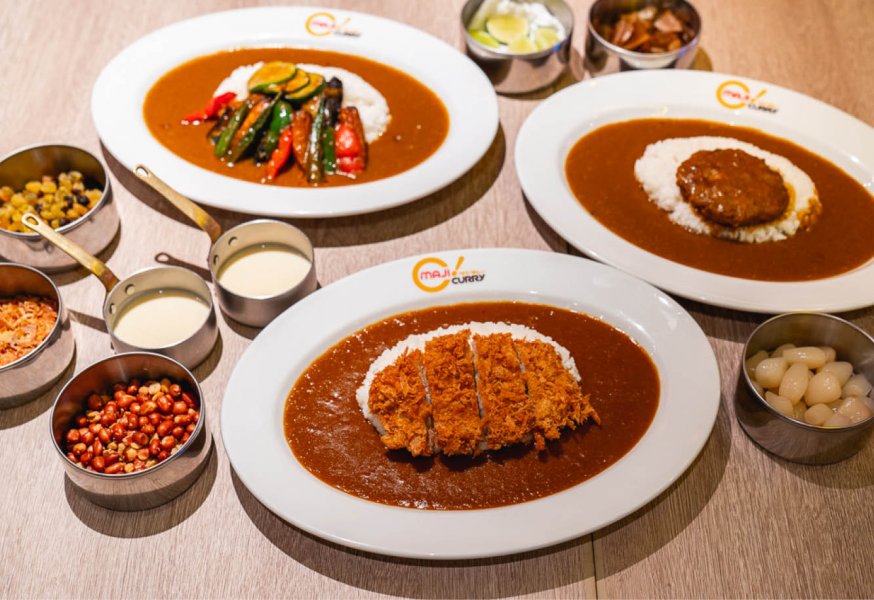 Maji Curry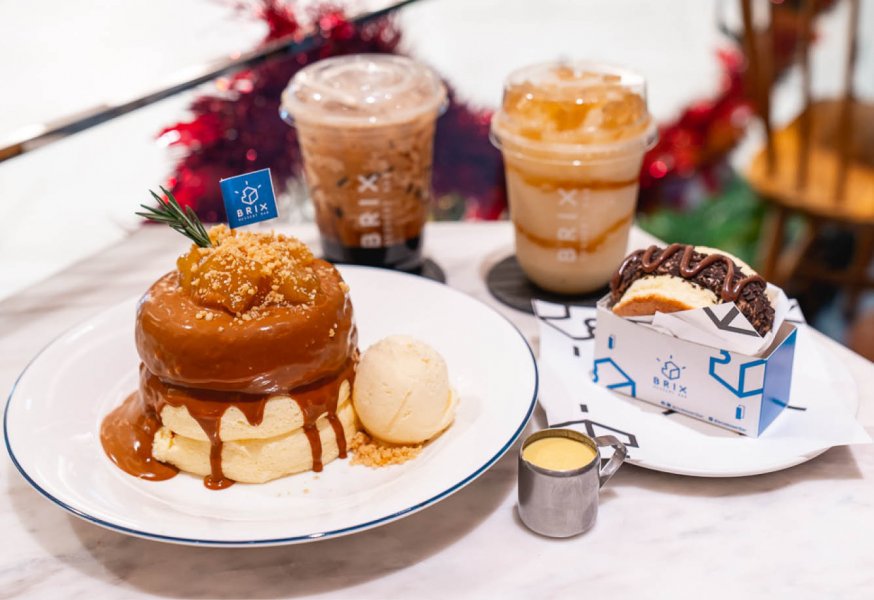 Brix
Sponsored by: